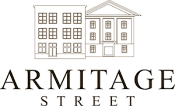 Armitage Street LLC offers loans for real estate investors in Chicago and surrounding areas. Their rates vary per project and borrower's experience. They lend up to 70% LTV and 80% LTC (including renovation costs), and fund loans in as quick as 10 days or less. They have offered loans since 2012. There are no available reviews found online.
Lender Information
Armitage Street LLC: Rates & Terms
Types of Properties
Non-owner occupied single family
2 to 4 units
Townhomes
Multifamily

Loan Amount
$100,000 to $1 million
LTV
Up to 70%
ARV
Up to 80% LTC including renovation costs
Interest Rates
Commensurate with borrower's experience and collateral
Lender Fees
No prepayment penalty
No appraisal fees
No junk fees

Loan Terms
12 months
Minimum Qualifications / Documentation
Personal guarantee required
Title insurance naming lender as insured
Property insurance naming lender as additional insured
First mortgage

Time to Funding
10 days or less
Other Financing Available
Acquisition
Renovation
New construction
Refinance


*Exceptions may be granted. Lender information is updated often, however exact lender terms may have changed.
States Currently Lending In
Illinois
Work For Armitage Street LLC? Claim This Page.