Asset Panda is a cloud-based inventory management software designed for asset management. Its defining feature is its ability to help users monitor depreciation and appreciation values of assets such as inventories and products for sale. We compiled user reviews from around the web and determined that Asset Panda has mainly positive reviews. We also compared the most common pricing options for small business owners.
Asset Panda Customer Reviews
Overall Experience: Good
Ease of Use: Good
Customer Service: Average 
Pricing: Excellent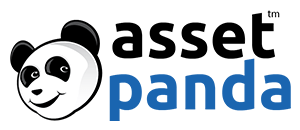 Summary of User Reviews
What Asset Panda does well:
According to the positive reviews online, users are pleased with Asset Panda's user interface because it is easy to set up and use. Others like the software because it gives them an overview of the value of their products. Some said they like how their employees have full access to account operations.
What Asset Panda does not do well:
According to the negative reviews online, users dislike Asset Panda's mobile app because it does not function well on some smartphones and mobile operating systems. Others are not pleased with how customer support handles their queries and complaints.
Most Helpful Positive User Review
According to a user who gave Asset Panda positive feedback on Capterra, he likes the affordable price of Asset Panda and is pleased with the simplicity and flexibility of the software. He also finds it convenient that he can easily train his employees to use the software.
Most Helpful Negative User Review
According to one user who gave Asset Panda a negative review on Google Play, the mobile application sometimes crashes when his team uses it. He says that the default screen opens up, but closes after a few seconds. He also complained that the web customer support is not responsive.
Other Asset Panda User Reviews From Around the Web
Here are a few other resources for finding helpful Asset Panda customer reviews. We rated the review sites on a scale from poor to excellent based on how trustworthy and useful the reviews seemed.
| User Review Website | Average Rating | Number of Reviews | Quality of Reviews on Website |
| --- | --- | --- | --- |
| Capterra | 5 out of 5 | 231 reviews | Good |
| PC Mag | 4 out of 5 | Staff Review | Good |
| Google Play | 4 out of 5 | 39 reviews | Good |
*Average ratings as of October 23rd, 2017
Asset Panda Pricing
Asset Panda does not publish their prices on their website. According to the company, their pricing starts at $1,400 per year for unlimited number of users. Interested users may get in touch with the Asset Panda sales team to get a customized pricing quote based on their business needs.
Below are the functionalities that come with each feature:
Asset Tracking

Records
People
Inventory
Service Orders

Transaction Configurability

Multiple Users
Customized Fields
Notifications
Currency Selection
Warranty Application
Automated Operations
Asset, Location, Reports Importation

Mobile Application

Integration with Web App
Barcode Scanned In-App
Mobile Audit
GPS Tracking

API Integration
Interested users may sign up for a live demo. They can also request for a quote from the company.
Compare Asset Panda Competitors
Not sure if Asset Panda is the right inventory management software for you? Check out our comparison of three top inventory management software.