Asterisk provides a free and open source framework for building communications applications. It powers IP PBX systems, VoIP gateways and conference servers used by small, midsized, and large organizations worldwide. We compiled Asterisk user reviews from around the web and determined that it has generally positive ratings. We also shared its available pricing options.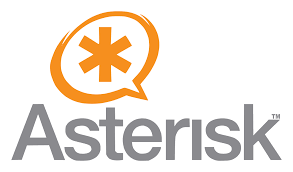 Summary of User Reviews
What Asterisk does well
Users who recommended Asterisk said that it has a stable VoIP system. They also said that it is highly functional and can be easily integrated with various operating systems.
What Asterisk does not do well
Users who gave Asterisk negative reviews said that it requires intensive training in order to use the program correctly. Some of them also said that it could be complicated to set up and troubleshoot.
Most Helpful Positive User Review
"Asterisk allows users to set-up a VoIP/TDM infrastructure easily and at a reasonable price. Asterisk can also be set-up on a cloud server to get a centralized VoIP network. Moreover, it can accommodate add-ons and customization for software editors who need to integrate telecom functionalities to their solutions."

-Benoit Merouze
Most Helpful Negative User Review
"It could be difficult for ordinary people to configure and maintain the software. You need a great deal of knowledge about how Asterisk works, how to maintain an operating system such as Linux, and how to connect your Asterisk system to SIP or PSTN circuits to enable calling."

-William Fulton
Asterisk Pricing
Asterisk doesn't publish rates on their website, but according to a third party site prices range from $595 to $7,995 per year. The system features call recording, call forwarding, call routing, blacklists, call queuing, call waiting, caller ID, blind transfer, call snooping, caller ID blocking, authentication and conference bridging, SMS messaging, trunking, transcoding, text-to-speech conversion, and more.
| Level | Annual Price |
| --- | --- |
| Single System (Level 1) | $595 |
| Single System (Level 2) | $1,995 |
| Multi-System (Level 3) | $3,995 |
| Multi-System (Level 4) | $7,995 |
Top VoIP Providers 2019
Quiz: Which VOIP Provider is Best for You?
Asterisk Features
Check out the list below of some of Asterisk's features.
API
Authentication Support
Call Detail Records
Call Monitoring
Call Recording
Call Routing
Call Transfer
Caller ID
Communication Management
Computer Telephony
Database Integration
Database Store/Retrieve
Distributed Universal Number Discovery
Macros
Route by CallerID
SMS Messaging
Text to Speech Conversion
Voice Mail
Trunking
Interactive Voice Response
Flexible Extension Logic
Helpful VoIP Service Provider Resources
Best VoIP Provider for Small Businesses in 2018 – We looked at the most popular providers and rising stars that covered the range of options for small businesses in terms of available features and price.
VoIP Speed Test — How Many VoIP Phones Can Your Internet Connection Support – Before you install a VoIP phone service for your small business, make sure you know how to measure your internet connection's ability to manage the traffic.
4-Line Phone System vs. VoIP: Which is Better – Learn why it is time for your business to upgrade your 4-line phone system to a VoIP provider.
VoIP vs Landline: What's the Best Small Business Phone System – Learn about the advantages and disadvantages of voice-over-IP (VoIP) and traditional landlines. Explore both technologies so you can decide on the best solution for your business.
Things to Consider When Setting up VoIP Phone Service – Learn everything you need to find the best VoIP phone service provider for your needs.
Asterisk FAQ
Is there a free trial?
Instead of a free trial, interested users may attend Asterisk's live classes or take online courses.
What types of business can benefit from Asterisk's services?
Asterisk can be used by a wide range of small and large businesses such as call centers, carriers, and government agencies.
Asterisk Overview Video
This video shows the basics of installing and configuring Asterisk.
Popular Integrations
When choosing a phone and communications solutions, it's important that it integrates with other applications your business is currently using. Here is a list of some of Asterisk's popular integrations:
Top Asterisk Alternatives
Not sure if Asterisk is the right fit for you? Read our reviews of all top VoIP service providers.