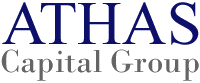 Athas Capital Group
Athas Capital Group has rates that start at 6.99% and they'll lend up to 80% LTV. They have an A- BBB Rating with one positive and one negative review. They were rated 2 stars based on 8 Yelp reviews, 4.8 stars based on 4 Google reviews, and 5 stars based on 352 Facebook reviews. They have been in business since 2008 and funded over 1,000 loans.
Lender Information
Athas Capital Group: Rates & Terms
Types of Properties
Single Family Residential
2-4 unit properties
5+ unit multi family
Mixed Use
Office & Retail
Loan Amount
$100,000 to $2 million
LTV
70% to 80%
ARV
N/A
Interest Rates
starting at 6.99%
Lender Fees
No prepayment penalty
Starting at 2 points

Loan Terms
12 months
Minimum Qualifications / Documentation
Credit score of 500+
No income proof needed
Must show ability to complete rehab
Time to Funding
1 to 2 weeks
Other Financing Available
Non-Prime Owner-Occupied Consumer Purpose
Non-Prime Non-Owner Occupied Business Purpose
Non-Prime Bridge
Fix & Flip
*Exceptions may be granted. Lender information is updated often, however exact lender terms may have changed.
States Currently Lending In
Alabama, Arizona, California, Colorado, Connecticut, Florida, Georgia, Hawaii, Idaho, Illinois, Kansas, Kentucky, Louisiana, Maine, Maryland, Massachusetts, Mississippi, Missouri, Montana, Nebraska, New Hampshire, New Jersey, New Mexico, New York, North Carolina, Oklahoma, Oregon, South Carolina, Tennessee, Texas, Utah, Virginia, Washington, West Virginia, Wisconsin, and Wyoming
Work For Athas Capital Group? Claim This Page.