Double Degree in Accountancy and Financial Management
Bachelor of Science Degree, Holy Angel University, Philippines
Retail Software, Accounting & Bookkeeping, Background Screening, Business Management
Content writer with more than six years of experience
HR and background screening professional for over four years
Anna is a retail expert writer for Fit Small Business, contributing to our POS and payments sections. She has evaluated dozens of software for small business owners. Her experience in business and finance led her to work for a US risk mitigation company in its regional Singapore office. She holds a degree in accountancy with a minor in financial management.
As an avid foodie, Anna is known as the keeper of family recipes and can often be found organizing family events, or indulging in trivia.
I love Square POS because it makes starting a business easier and is an excellent choice for owners who are just starting up and working on a limited budget.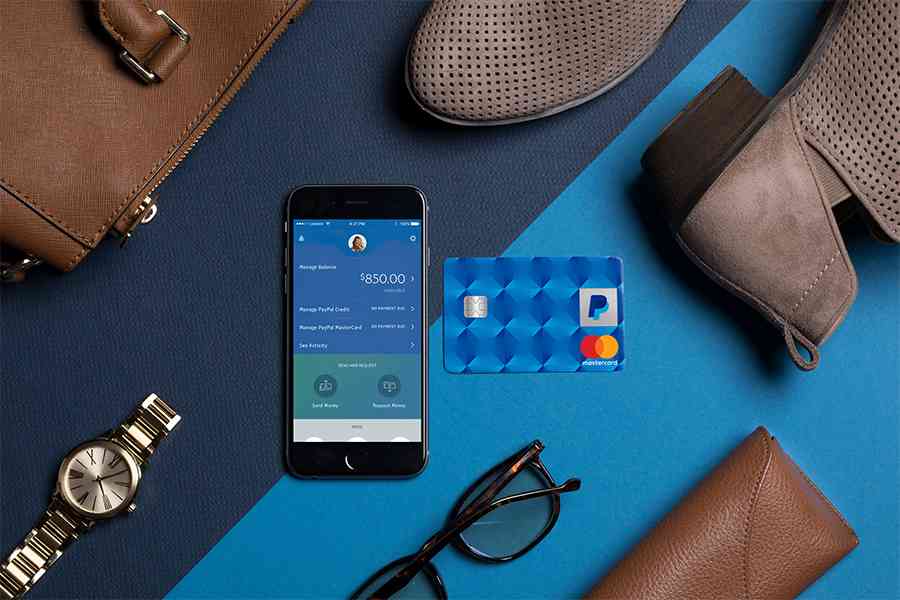 December 21, 2022
How to Accept Recurring Payments With 7 Top Payment Processors
A recurring payment, also referred to as a subscription, recurring billing, or automatic payment, is an electronically processed payment that repeats according to a preset schedule. Businesses often set up recurring payments to collect fees for memberships, subscriptions, lessons, and services. Recurring payments require customers to sign a one-time authorization form. The easiest way to accept recurring payments is with an all-in-one payment processor or merchant account that handles the payments but also has software to manage the billing process and security features to protect your customers' information. The best payment processors for recurring payments are: : Best overall recurring payment platform : Best for small businesses needing a free POS system : Best invoice and subscription solution for online businesses : Best (and free) recurring invoicing and accounting software for individuals : Best for online startups managing international or in-app payments : Best traditional merchant account for recurring billing : Best all-in-one platform for managing subscriptions and memberships Payment Processor Dropdown Select a processor from the dropdown for specific details on how to set up recurring payments: How Do Recurring Payments Work? No matter which processor or invoicing solution you choose to manage recurring payments, the basic steps are the same: customers enroll in a subscription or recurring billing invoice and you bill them at designated intervals. Ideally, you will save the customer's payment information on file so the charges are automated. How Much Does It Cost to Accept Recurring Payments? Recurring payment processing fees are typically a small percentage of the transaction total. Each payment provider sets its credit card processing fees; some tack on monthly account fees. For example, Square charges 3.5% plus 15 cents per recurring payment, so a $100 charge costs $3.65 in fees. With Square, that's all you'll pay because Square has no other account fees. In contrast, Stax and PaySimple both charge monthly fees for recurring payments—but both providers have lower per-transaction fees. You'll also want to consider other payment processing services or perks that these providers offer. Value-added benefits, such as Square's free business management suite or PaySimple's event booking management features, might be the deciding factor. Costs of Accepting Recurring Payments With Our Recommended Processors Who Should Use Recurring Payments Invoice-based recurring payments are ideal for: Service providers: Lawn care, house cleaning, personal training, and childcare can process automatic repeat payments via single or batch invoices. Monthly tuition or lesson fees: Fitness clubs, music lesson providers, dance studios, and tutoring businesses can run invoices and automated payments on a monthly basis. Subscription services or club sales: Wine-of-the-month clubs and store loyalty programs can use recurring payments to automate monthly club sales or fees. Online recurring payment solutions are ideal for: Subscription box businesses: Subscription box sellers use online websites and marketplaces to sell subscriptions, then automatically run recurring charges for subscribers before shipping scheduled boxes. E-learning academies: E-learning businesses make online course content and instruction accessible on an ongoing basis via an online checkout with scheduled recurring payments. Membership blogs with restricted content: Informational bloggers can manage access to members-only content using recurring membership payments. Online services: Recurring payments are what make all types of online services possible, including software as a service (SaaS), online advertising, gaming products, virtual service providers, and mobile apps. If you're selling anything online that auto-renews or requires periodic automatic payments, you'll need a payment processor that can handle the recurring transactions. The easier you make it for customers to pay you, the better. How Your Business Benefits From Recurring Payments There are two huge benefits to setting up a recurring payment model for your business: Saves time: Instead of manually setting up invoices or calling customers for payment, automatic billing can save hours of your or your employees' time every billing cycle. Offers predictable revenue: Membership and subscription models offer businesses a more stable revenue stream than ad-hoc billing, as it's easier to predict revenue when you know how much customers will pay in advance. All the benefits are not just for businesses. Customers enjoy the convenience of a set-it-and-forget-it payment option, which is especially ideal for necessities or services they use consistently and would not want interrupted service on. Bottom Line Based on our evaluation, we recommend Helcim as the best overall recurring payment processor for most small businesses. Affordability and flexibility are the key reasons Helcim tops our list for the best recurring invoice payment provider. A free Helcim account includes card-on-file payments, invoicing software with automation tools, a sleek customer portal, and a mobile app to accept payments online or in-person.
Discover more resources
for your business
Double Degree in Accountancy and Financial Management
Bachelor of Science Degree, Holy Angel University, Philippines
I love Square POS because it makes starting a business easier and is an excellent choice for owners who are just starting up and working on a limited budget.