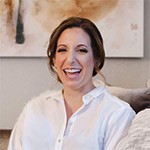 Jaclyn Moriarty is a writer with our finance team focusing on insurance. Prior to joining Fit Small Business, Jaclyn worked in content marketing for financial services. She holds a Bachelor of Arts degree in journalism and English from Bradley University and has written for a number of finance and insurance companies, including Insureon and Amica. When not busy keeping up on all things FinServ, Jaclyn is fond of drinking coffee, reading comics, and watching hockey.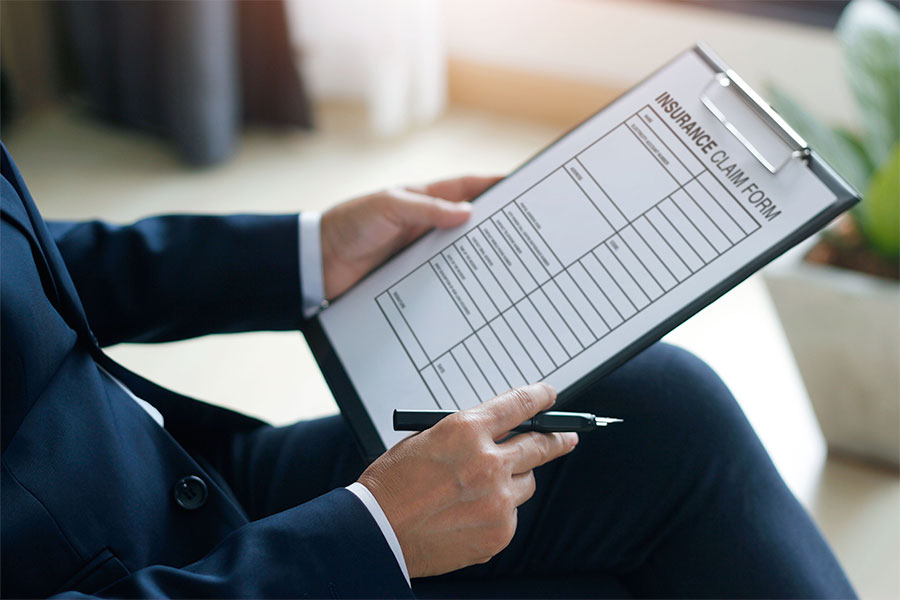 February 26, 2020
What Is Personal and Advertising Injury Coverage?
Personal and advertising injury coverage, included in commercial general liability insurance, protects your business against claims typically involving an infringement on a third party's personal or intellectual rights. It can cover libel, slander, and copyright infringement. Coverage provides defense up to your personal and advertising injury coverage limits, in the event of a claim. What Personal and Advertising Injury Coverage Is As part of your general liability insurance, your business is covered for legal fees and settlements or judgments in claims stemming from personal and advertising injury. These are allegations that you caused someone a financial loss by violating his personal or intellectual rights. Examples of personal and advertising injuries include defamation, copyright infringement, and wrongful eviction. One of the big differences between personal and advertising injury, also called Coverage B, and the other general liability coverage parts are its ability to pay claims involving intentional acts. For instance, a shop owner may intend to use an image in her advertisements without knowing she is violating a copyright. This differs from general liability's Coverage A regarding bodily injury and property damage, which must occur by accident. Personal Injury Coverage Personal injury coverage constitutes protection for insurable offenses that produce harm—other than bodily injury. A personal injury claim might include: False arrest, detention, or imprisonment: Depriving someone of their personal rights to liberty Malicious prosecution: Taking legal action against someone without probable cause Wrongful eviction: Wrongly expelling someone from their premises Invasion of privacy: Wrongly violating someone's privacy A personal injury might also mean ruining someone's reputation through libel or slander. These defamation claims can be made from oral comments, statements made to customers, or even social media posts. When a business or its employees make statements indicating another party is a "crook" or "irreputable," they run the risk of a personal injury claim. Personal Injury Coverage Example Let's say you own a mixed commercial and residential building. A bakery leases the storefront from you, but they're late paying rent one month. You expel them from the premises by changing the locks, and you fail to give any notice. Because the bakery is unable to do business while locked out, the owner sues you for their losses and wrongful eviction. The personal injury coverage included in your general liability policy can help cover the claim and your court costs. Advertising Injury Coverage Like personal injury, advertising injury is coverage provided by your general liability insurance. It protects against offenses related to your business's advertising of its goods or services. Advertising injury claims include: Libel or slander: Making disparaging oral or written statements, or disclosing private facts, whether or not they're true Copyright infringement: Infringing on someone else's copyrights, logos, or intellectual property Misappropriation of advertising ideas: Using another business's advertising, slogans, or ideas as your own without permission Invasion of privacy: Sharing someone's private or personal information Additionally, the use of another business's advertising idea or infringing upon another's copyright in your advertisement. Advertising Injury Example In this example, you own a home cleaning service, and your competitor has a well-known, catchy jingle. To drum up more business, you send out a direct mail ad that includes exact words from your competitor's ditty and make false claims about them. In a double-whammy, your competitor sues for copyright infringement and libel. The advertising injury coverage provided by your general liability insurance can help cover the claims and your legal expenses, up to the limits of your policy. What Personal and Advertising Injury Doesn't Cover Personal and advertising injury coverage excludes numerous acts, particularly intentional acts of violation or misappropriation. If you knowingly violate the rights of another person or business, your claim will often be denied. Publishing or sharing false information even though you know it's false is another instance of intentional harm. Here's a list of common personal and advertising injury coverage exclusions: Knowing violation of another's rights: Intentionally violating another's rights; knowing your actions would inflict personal or advertising injury Material published with knowledge of falsity: Knowingly spreading or printing false information about a person or company Material published prior to policy period: Failing to obtain coverage prior to time of first publication Criminal acts: Committing a crime or otherwise breaking the law Breach of contract: Failing to honor the terms of a contract Quality or performance of goods: Using advertisements that mislead the consumer about the quality of the goods, products, or services you sell Wrong description of prices: Mistakenly printing or advertising incorrect prices for products or services Infringement of copyright, patent, or trade secret: Infringing upon the intellectual property rights of others only if they're used in a business's advertisement and specifically listed as copyright, trade dress, or slogan Unauthorized use of another's name or product online: Using a product or another person's name without permission on the internet, including email and websites, to mislead potential customers Personal and advertising injury coverage can be wide-ranging. However, many policies provide narrow language about what is and isn't covered. It can be difficult for a business to prove it's met the requirements to be covered by your business insurance company. Your insurer has the right to investigate and settle any claim, even if you don't agree with it. Who Personal and Advertising Injury Is Right For Nearly every business in any industry can benefit from personal and advertising injury protection. Many business owners already purchase commercial general liability insurance for financial protection against unexpected and costly third-party claims related to bodily injury or property damage. It comes with the added protection of personal and advertising injury coverage. Businesses aren't usually required to have general liability insurance, but if yours regularly advertises or makes claims to attract potential clients, a general liability policy with personal and advertising injury coverage is a smart investment. However, if your business's main operations are in advertising and media, the personal and advertising coverage included in general liability may not apply to your services in certain cases. Instead, you need errors and omissions insurance. Media Companies are Excluded from Personal and Advertising Injury Coverage Businesses in media, advertising, marketing, public relations, graphic design, certain types of information technology (IT), and entertainment are often excluded from the advertising injury coverage in general liability. These companies present increased exposure to advertising injuries due to the nature of their services. Personal injuries, however, are likely to be covered. Areas where injuries often excluded from coverage for media businesses include: Advertising, broadcasting, publishing, or telecasting Designing or determining the content or website for others An internet search engine, access, or content or service provider Personal injuries claims typically covered for media companies include: False arrest, detention, or imprisonment Malicious prosecution Wrongful eviction, wrongful entry, or invasion of privacy Media and internet companies can get coverage for advertising injuries by obtaining a separate policy. Media liability insurance, a specialized type of professional liability policy, typically includes coverage for numerous professional liability-related offenses, including copyright infringement and libel. Businesses that may benefit from media liability insurance include: Publishers Broadcasters Advertising agencies Bloggers Film producers Graphic designers Social media influencers Content marketing agencies Brand managers Public speakers Public relations firm Talk to your insurance carrier to ensure you have adequate coverage for personal and advertising injury protection. How Much Personal and Advertising Injury Coverage Costs Most business owners can expect to pay $400 to $600 annually for general liability insurance that includes personal and advertising injury coverage. Depending on your industry or business size, your premium may increase. Different insurers have different pricing based on a variety of factors. Factors that impact the cost of personal and advertising injury coverage include: Business size: If you're a sole proprietor, you may have a limited budget or time to reach out to customers Industry: Media and advertising businesses may face higher costs because they need to acquire an additional policy for sufficient coverage Customer exposure: How you interact—and how often—with your customers may influence your coverage costs Claims history: If your business has experienced a previous advertising or personal injury claim, your premium may increase Personal and advertising injury coverage costs also vary based on your coverage limits as well as the deductible you select. Personal and advertising injury is a separate limit on your general liability policy so that you may request a higher limit for it—typically with a minimal impact on cost. 4 Ways to Reduce Personal and Advertising Injury Claims If your business advertises and communicates with the public—whether on social media, word of mouth, direct mail, or anything in between, you may be susceptible to personal and advertising injury claims. General liability insurance can help provide financial protection, but a sound plan for avoidance begins with prevention. Here are four tips for reducing personal and advertising injury claims: 1. Always Ask for Permission If you're using something that belongs to someone else in your advertising, in any format, always ask for permission first. This isn't a case of "it's better to beg forgiveness than to ask permission." Not asking permission is like begging for a lawsuit. This applies if you're using a customer testimonial, photos of a customer or celebrity, or a competitor's logo. 2. Don't Speak Poorly About the Competition Another adage: "If you can't say something nice …," then bite your tongue. No matter how you feel about a competitor, keep your opinions to yourself. If a competitor catches wind that you've faulted their work or made false statements, they could sue your business for libel or slander. Even if the claim is false, you'll need to pay for your defense, which can be costly. 3. Check the Copyrights of Images and Slogans It's easy to find a plethora of images and inspirational quotes on the internet today. Before you use it in your advertising, check the copyrights to avoid infringement. Use copyright-free images or royalty-free music or obtain permission from the copyright owner to use their intellectual property. Once the material is in a tangible form, it's considered copyrighted. 4. Double Check Everything You Advertise for Accuracy Whether you're printing an ad or sending a marketing email, ensure all the information included is correct. Avoid making false claims about your services or products and be sure all pricing information is accurate. Your customers will hold you to any promises or statements made. Personal and Advertising Injury Frequently Asked Questions (FAQs) Personal and advertising injuries occur more often than you might realize, and it's important to get all your questions answered to find the right coverage. Here are a few of the most commonly asked questions: Does personal and advertising injury coverage include social media claims? Personal and advertising injury coverage can help protect your business if you post something false, use another person's likeness or image without permission, or infringe on another's copyright on social media. However, if your actions are deemed intentionally harmful or your core operations are in social media advertising, your insurer may deny your claim. How can I save on personal and advertising injury coverage? Personal and advertising injury coverage is included with commercial general liability insurance—a policy you may already have. To help reduce the cost of your premium, consider purchasing a business owner's policy (BOP), which bundles general liability and commercial property insurance into one affordable package. Am I covered if I own a media business? Most media and advertising-related businesses are not covered by standard advertising injury coverage. They are only typically covered for personal injuries, including false arrest, malicious prosecution, and wrongful eviction. To cover claims of libel, slander, copyright infringement, and other advertising injuries, these types of businesses should consider obtaining media liability insurance. Am I covered if I face a claim that took place prior to obtaining coverage? You might be covered if you have a prior acts endorsement to your personal and advertising injury coverage. Most policies are occurrence-based, but claims-made general liability might be available, which means claims are only covered if both the incident and the claim happen when the policy is active. Prior acts coverage protects claims that occurred prior to a policy's purchase. Bottom Line Personal and advertising injury claims are claims pertaining to damages your business causes to another person as a result of libel, slander, defaming their products or services, violating their right to privacy, and infringing on a copyright. Personal and advertising injury coverage pays for legal fees and court costs related to these claims.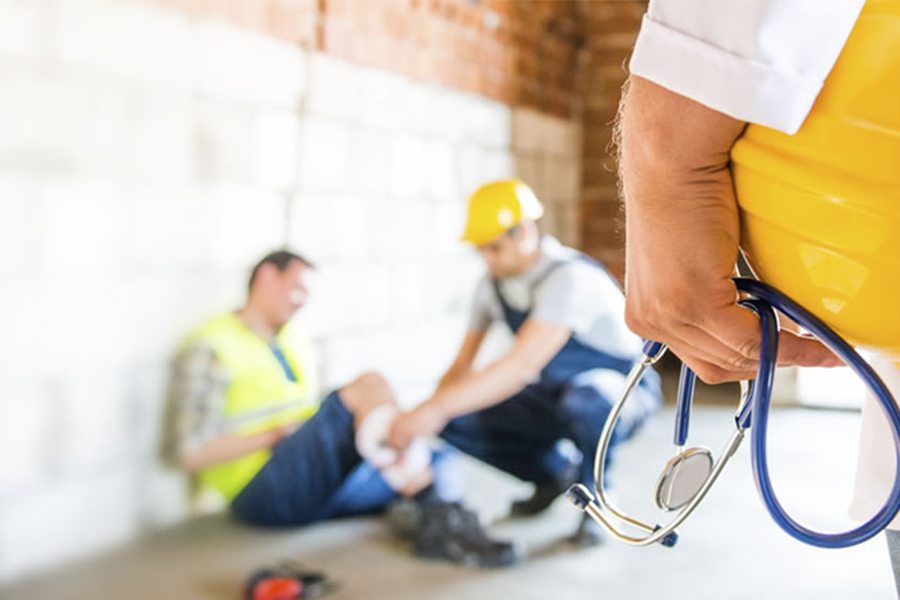 November 26, 2019
Workers' Compensation Insurance Requirements by State
Forty-eight states require most employers to carry workers' compensation insurance. Texas and South Dakota are the only states that give employers the choice to offer coverage. Rules vary, so it's important to research workers' compensation insurance requirements by state. Some states require workers' comp for every business and others base the requirement on the number of employees. What Is Workers' Compensation Insurance? Workers' compensation insurance covers employees who experience a work-related injury or occupational illness during the course of their regular duties. Depending on your state, workers' comp may pay medical expenses, a percentage of injured employees' weekly wages, and sometimes costs for traveling to healthcare providers. Policies also can cover funeral expenses and death benefits. In exchange for workers' comp benefits, employees essentially give up their right to sue for workplace injuries. However, some states allow employees to file a civil suit in certain situations such as claims of intentional harm or gross negligence. In these cases, many states offer employer's liability coverage in their workers' compensation insurance to pay for the employer's legal defense. Workers' Compensation Laws by State With the exception of Texas and South Dakota, 48 states require employers to carry workers' compensation insurance—but each state has its own set of rules. These rules determine not just who has to carry coverage, but also how they can get it and what happens when they don't. For example, most states mandate employers provide workers' compensation benefits for full-time employees, but some also require coverage for part-time workers, contractors, temps, and seasonal employees. There are also states that only mandate coverage once you reach a certain number of employees, and others that require workers' compensation for specific industries such as construction. Workers' comp laws by state may also list exemptions. Certain types of employees, such as limited liability company (LLC) members, board members, and family members, are often exempt from WC coverage. In most states, you can purchase workers' compensation insurance from a private insurance carrier like other types of business insurance. In a few states, however, you need to buy it exclusively through the state workers' compensation fund or an assigned risk pool if your business is difficult to insure. Some states also allow employers the option to self-insure. Who Is Required to Provide Workers' Compensation Insurance? Nearly every state requires employers to carry workers' compensation insurance to cover the costs associated with a workplace injury or illness. Some states require employers to carry coverage as soon as they hire their first employee. In other states, employers don't need to purchase workers' comp until they reach a certain number of employees. On the one extreme, you have states like California, Hawaii, and Illinois that require employers to have workers' compensation insurance the moment they hire their first employee. Other states, like Mississippi, have a threshold of five regular employees before the law mandates coverage. Generally, states with a threshold require workers' compensation coverage once businesses have between three to five employees. You may need workers' comp insurance if your business falls into one or more of several categories: Businesses located in the United States: Most US states require workers' compensation insurance for any business that employs workers Businesses in high-risk industries: High-risk industries, like construction, need workers' compensation to help reduce the overall cost of worker injuries; many states require coverage in these industries without exception Businesses acting as subcontractors: Clients may require subcontractors to have workers' comp to avoid liability for your or your employees' injuries; some states, like Virginia, requires employers to cover subcontractors in particular situations Businesses that want to reduce risk: Employees are less likely to sue if their workplace injury care costs are paid by their employer with workers' comp While seldom required by workers' comp state laws, some business owners get self-employed workers' compensation insurance even if they don't have employees. That way, their business is protected if they suffer an injury that keeps them from earning income. Workers' Compensation Insurance Exemptions Each state has its own requirements when it comes to who must be covered by workers' compensation insurance. Each state also has its own exemptions. Often, independent contractors, corporate officers, LLC members, business owners and partners, domestic laborers, and sole-proprietors are exempt from workers' comp regulations. To know if your business needs workers' compensation insurance, contact your state's official department of workers' compensation. The US Department of Labor provides a directory of each state's workers' compensation pages. How to Cover Out-of-State Employees Remember, what's applicable in one state may not apply in another. Workers' compensation exemptions fall under each state's own rules and regulations. That's important to keep in mind if your business has employees based in other states. Workers' compensation policies are bound to the state or states listed in the policy, but you might be able to add an additional state to your policy. For example, say your business is located in Texas, where workers' comp insurance is not typically required. But you have a distributed team of employees working in New York, where coverage is mandatory for all employees. You would need to obtain workers' comp coverage for the New York employees to remain compliant with state law. If you have distributed employees working in a monopolistic state, however, you may need to buy a separate policy since you can't purchase it on the private market. In some cases, state governments may have reciprocal agreements with other states. For example, Washington state has signed reciprocal agreements with eight other states that designated coverage under the laws of a worker's home state when working temporarily in another state. State Penalties for Workers' Comp Noncompliance Failing to comply with state workers' compensation insurance requirements can mean serious fines or even jail time. Penalties for noncompliance vary by state but are often dependent on the number of employees in the company and the length of time in noncompliance. Your reason for being without required workers' comp coverage may also play into consideration. Here are some examples of state penalties for workers' comp noncompliance: California: Noncompliance is considered a criminal offense and can lead to penalties of twice the amount the business would have paid in workers' compensation premium or $1,500 per employee, whichever is higher Illinois: Noncompliance is usually a misdemeanor unless an employer is shown to have knowingly failed to comply, then the charge is a felony; employers can be fined up to $500 for every day of noncompliance New Jersey: Noncompliance is considered a criminal offense with violators facing up to $10,000 in fines or jail time of up to 18 months New York: Businesses with more than five employees found noncompliant can face up to $50,000 in fines Virginia: Businesses can face up to $250 for each day of noncompliance, up to a maximum penalty of $50,000 As stated, each state handles noncompliance penalties differently, with many levying hefty fines. The penalty amount that a noncompliant business must pay often depends on: Number of employees: It's not a rule of thumb, but sometimes smaller businesses face lower fines Length of noncompliance: Many states charge businesses who knowingly fail to obtain workers' comp coverage for each day of noncompliance Reason for noncompliance: If you purposefully misrepresent your business's number of employees or the type of jobs they perform, you might be charged higher penalties Whatever the reason, noncompliance can cost your business thousands of dollars in penalties—or you could even face jail time. Also, if you fail to provide workers' compensation benefits, there's a higher risk an injured employee could file a lawsuit against your business to recoup the cost of medical expenses and lost wages. How to Obtain Workers' Compensation Insurance In most states, business owners can purchase workers' compensation insurance from private carriers. Some states also offer state-funded workers' comp for businesses that struggle to find coverage from private insurers. Four states are monopolistic, meaning the state fund is the only avenue. Additionally, some accounting and payroll vendors can help you acquire workers' comp insurance. Here are four ways to obtain workers' compensation insurance: Private Insurance Carriers Most states, including many with state funds, allow businesses to obtain workers' compensation coverage from a private insurance company. Buying directly from a private insurer or broker can sometimes be faster and simpler, while also allowing you to consolidate your business insurance shopping experience and manage all your policies in one place. Competitive Workers' Compensation State Funds A competitive state-run workers' compensation fund is set up by a state and used to provide employers with workers' compensation. State funds are an alternative option to private workers' compensation insurance companies. If your business is in a high-risk industry or you have existing workers' comp claims, the state fund might be the right choice. Not all states that have funds are state-administered—some are private insurance companies that write workers' comp coverage for difficult-to-insure businesses. Rates tend to be more affordable from state funds for high-risk industries or businesses that struggle to find coverage with a private insurer. These states have competitive state funds: Arizona: CopperPoint California: State Compensation Insurance Fund Colorado: Pinnacol Assurance Hawaii: Hawaii Employers Mutual Insurance Company Idaho: State Insurance Fund Kentucky: Kentucky Employers' Mutual Insurance Authority Louisiana: Louisiana Workers' Compensation Corporation Maine: Maine Employers Mutual Insurance Co. Maryland: Chesapeake Employers' Insurance Company Minnesota: State Fund Mutual Insurance Company Missouri: Missouri Employers Mutual Insurance Company Montana: Montana State Fund New Mexico: New Mexico Mutual Casualty Company New York: New York State Insurance Fund Oklahoma: CompSource Mutual Insurance Company Oregon: SAIF Corporation Pennsylvania: State Workmen's Insurance Fund Rhode Island: The Beacon Mutual Insurance Co. Texas: Texas Mutual Insurance Company Utah: Workers' Compensation Fund of Utah While not all states have a state-administered fund, some, such as Alaska and South Carolina, offer an assigned risk pool for difficult-to-insure businesses. These pools are often administered by the National Council on Compensation Insurance (NCCI). State-run funds may not always provide the most comprehensive workers' comp for employers, so it's important to research your options to find the right coverage. Monopolistic Workers' Comp State Funds Four states—North Dakota, Ohio, Washington, and Wyoming—prohibit businesses from getting coverage from private insurance carriers. These are known as monopolistic workers' comp states because the state fund is the only option for workers' compensation insurance. Employers must obtain coverage from the state fund or be approved to self-insure. Remember to pay special attention to the workers' comp rules and regulations if your business is located in a monopolistic state, such as if your employees work in another state where a monopolistic fund does not exist. Unless your state or the other state has reciprocity laws, you may not have sufficient coverage. Self-Insurance Some states allow approved business owners to self-insure for workers' compensation. Instead of paying a premium to a private insurer or state fund, an employer pays the cost of each claim out of pocket. To self-insure, many states require businesses to demonstrate they have the appropriate financial stability to back up claims on their own. Business owners may also find they need administrative and claims processing assistance. Workers' Comp Requirements Frequently Asked Questions (FAQ) Workers' compensation insurance can be a complicated and confusing topic for business owners because of its wide variety of regulations and requirements. Below are a few commonly asked questions. Do I need workers' compensation insurance? In most cases, employers are required by law to obtain workers' compensation to pay for costs when an employee experiences a work-related injury. Workers' compensation insurance is state regulated, and there are many exceptions, so it's important to check your state's rules. Do I need workers' comp for employees working in a different state? If you have employees living or working in more than one state, you may need additional workers' comp coverage. Businesses with remote or distributed teams should carefully research each employee's workers' compensation insurance requirements by state to ensure you're legally operating there. Do I need workers' compensation insurance if I'm a sole proprietor? If you're self-employed or a sole proprietor with no employees, your workers' compensation coverage requirements are dependent on the state in which you operate. Some states allow sole proprietors to opt out of coverage, but you likely still have the option to obtain it. Check your state's requirements to ensure your business complies with all coverage mandates. How do I manage keeping workers' compensation premiums low? You can help keep your workers' compensation premium low by maintaining safe business operations to reduce the likelihood of claims. Implement safety training for employees to help prevent injuries. Typically, businesses with fewer claims see lower workers' compensation premiums. Bottom Line Workers' compensation insurance requirements vary by state, by industry, and even by the size, structure, and payroll of your business. Businesses that fail to carry workers' compensation insurance can face severe fines, lawsuits, or even jail time for noncompliance. Review workers' comp laws by state to learn if coverage is mandated for your business.
Discover more resources
for your business