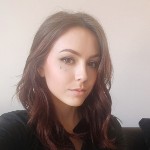 Katie-Jay Simmons
Ecommerce & Order Fulfillment Expert
Education & Credentials:
Graduate Gemologist diploma from Gemological Institute of America (GIA)
Applied Jewelry Professional certification
Expertise:
Ecommerce
Order fulfillment
Shipping & logistics
Listing optimization
Dropshipping
Luxury goods
reCommerce (or "Reverse commerce")
Highlights
Ecommerce and retail expert with 10+ years of experience
Study abroad participant in one of the leading countries for jewelry and gemstone export
Experience:
Katie-Jay Simmons aims to put answers in the hands of small business owners by leveraging more than 10 years of retail and hospitality experience. Informed by a background in gemology, she specializes in jewelry and luxury ecommerce with a focus on global sourcing. Her scope of expertise ranges from traditional brick-and-mortar businesses to innovative, high-volume ecommerce operations.
Featured in:







Hobbies:
When offline, Katie-Jay likes learning new musical instruments and exploring the red rock desert of Southern Utah.
Posts Reviewed by Katie-Jay
Posts Written by Katie-Jay
Discover more resources
for your business
Graduate Gemologist diploma from Gemological Institute of America (GIA)
Applied Jewelry Professional certification