Bachelor's degree from Lyceum of Aparri
QuickBooks Online Certification
Accounting software
Financial planning
Tax filing
Real estate management
Payroll
Certified Direct Response Copywriter
Accounting software writer for two years
Mark Calatrava is an accounting expert for Fit Small Business. He has covered more than 50 accounting software for small businesses and niche industries and has developed an in-depth knowledge of the important features of accounting software and how the importance of these features vary by business.
In his free time, he likes to hike, play basketball, and walk with his dog.
"I feel an uncontrollable urge to help businesses find the right accounting software for their unique needs. It's my weird obsession!"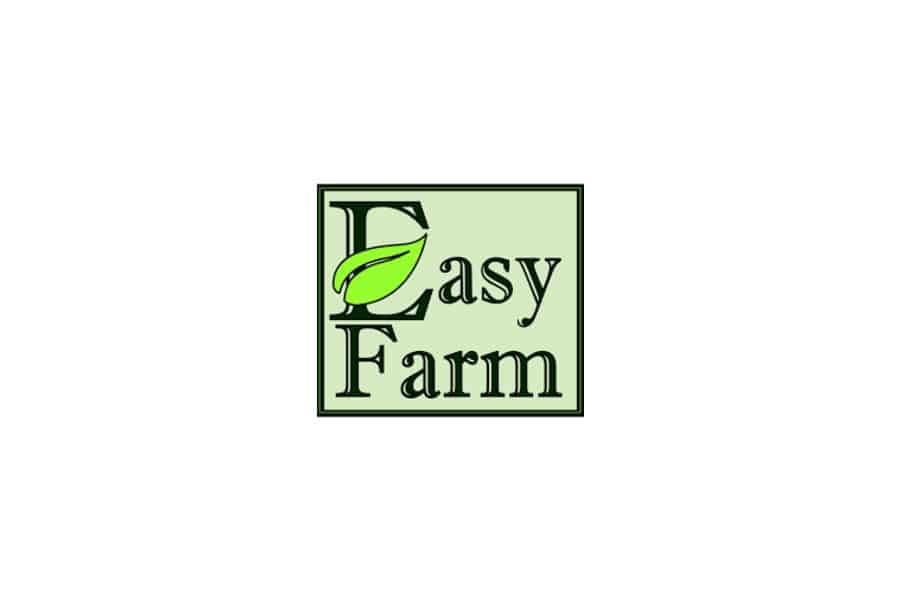 December 5, 2022
EasyFarm Review: Pricing, Features & Alternatives for 2023
EasyFarm by Vertical Solutions is a double-entry farm management and accounting application designed to help farmers and ranchers simplify their record-keeping process for crops, livestock, and inventory. Its features include bank statement reconciliation, check printing, and sales tracking. The 8.3 Lite version, designed purely for accounting and farm management, is available for a one-time fee of $650. Are you looking for something different? If you think your farm business can benefit from general-purpose accounting solutions, check out our guide to the best small business accounting software. EasyFarm Deciding Factors EasyFarm New Feature for 2023 Improved Crop & Field Manager: This module, which is required for tracking field and crop records, has added new features, such as additional forms for farm setup, more pick lists for faster data entry, and more than 50 reports to help you make better farm management decisions. It also comes with other useful tools, such as a pop-up calculator, calendar and diary, and metric conversions. EasyFarm Alternatives EasyFarm vs Competitors We evaluated EasyFarm and two of its competitors, QuickBooks Online and FarmBooks, across the five categories used in our scoring rubric. Based on our scoring system, EasyFarm has excellent farm-specific accounting features on a par with FarmBooks. EasyFarm is more expensive than FarmBooks, but the one-time fee is easier to maintain than QuickBooks Online's $80 per user, per month. Despite its low scores on general accounting, ease of use, and expert analysis, it's still an ideal choice for self-employed farmers with no bookkeeping experience. EasyFarm offers five products with prices that start at $650 for a perpetual license, including one year of software support. We believe that EasyFarm is among the most affordable software considering that it discloses its pricing information on its website. The table below shows EasyFarm's detailed pricing information and a brief comparison of the five editions. Add-ons Accounts Receivable Plug-in: $299; add-on to any edition EasyFarm Hand Mobile App: $399; add-on to the Crop & Field Manager Oil Sales & Royalty Payment Distribution: $229; add-on to EasyFarm Plus and Pro Co-op Inventory Management Software: $159; add-on to any edition EasyFarm Manuals & Device Reference and Training Manual ($50): This includes step-by-step guides on how to use the features of the program. Anhydrous Management Manual ($50): This guide explains how to use and run the anhydrous management software. USB Flash Drive ($15): You can use this 8GB flash drive to store your backup files or transfer data between computers. EasyFarm Features To get a glimpse of what EasyFarm can do, watch our video explaining the program's core accounting features. Dashboard EasyFarm has a minimalistic dashboard that's very easy to navigate. The uncrowded layout only includes important tabs, such as the account ledger, contacts, and reports. Single Entry Input EasyFarm highlights its "single-entry input" approach when recording transactions. This means that you can record multiple items and put them on inventory in a single entry, reducing data entry time. For instance, if you purchase items like chemicals and seeds, the system will collect the information to add them to the supplies inventory in the same entry that records the cash spent. Single-entry input is achieved with a very specific chart of accounts that indicates to the system the information that needs to be collected for a particular transaction. EasyFarm scored poorly in our general accounting evaluation because it lacks many essential features we want to see in farm accounting software. For instance, while it includes a customized chart of accounts, bank reconciliation, and check printing, it has no A/P management features, which means you can't use it to pay bills or track unpaid bills. It has some basic invoicing features, but only if you purchase the A/R module add-on. Below, we discuss some of the accounting features of EasyFarm. EasyFarm did great in this category because it includes almost all the critical features that small farmers need, including crop and financial management and an asset account ledger to manage multiple books. The slight blow to its score is due to its lack of fixed asset accounting, which we believe is important for farmers. Other accounting software we reviewed, such as and , have fixed asset accounting features. While we found the one-entry method unique, we believe that it's still challenging to learn and that it takes time to master the software. We expect that experienced bookkeepers will be frustrated with the very unique workflow, but farmers without bookkeeping knowledge may love it once they fully understand how to use it. Another reason EasyFarm scored poorly in ease of use is because of its lack of integration, such as with payroll and online payment solutions. We believe these features are important to the overall ease of use and functionality of a program. If you need help with the program or you have questions or concerns, you can talk to EasyFarm support over the phone or email them during their regular support hours. For more in-depth guides, all editions come with a reference and training manual, plus one free year of software support. You can check out EasyFarm's , tutorial videos, and downloadable materials to see how the program works before buying it. Our subjective analysis was conducted based on our evaluation of features, mobile app, invoicing, reports, and popularity. EasyFarm failed to score on mobile accounting and fell short in the other categories. Other similar software, such as and , are more popular and feature-rich than EasyFarm. However, despite its low score, we consider it a good choice for farmers. It can be used to handle sales, expenses, and other financial transactions while also having the ability to manage crops, livestock, and other operations that aren't necessarily related to bookkeeping. EasyFarm User Reviews We found very few EasyFarm reviews, which is typical of farm-specific accounting software. Based on the reviews we found, the average score is 4.7 out of 5. The few users who reviewed the product apparently like the odd interface that we find difficult. If you're a farmer with little bookkeeping experience, then you might really like this program. G2: 4.8 out of 5 based on around 5 reviews Capterra: 4.6 out of 5 based on about 10 reviews EasyFarm Frequently Asked Questions (FAQs) Can I use EasyFarm to report my farm income and expenses? Yes, EasyFarm can be used to report your farm income and expenses on Form 1040. Do I need to be an accountant to use EasyFarm? No, you don't. As long as you have the patience to learn and understand the program, then you should be able to use it for your farm even without an accounting or financial background. What other farm accounting software can I consider aside from EasyFarm? If EasyFarm doesn't meet your needs, then you can check out other options in our guide to the best farm accounting software. If you think general accounting software suits you, then explore our recommendations for the best small business accounting solutions. Bottom Line Overall, is an ideal solution for self-employed farmers wanting to track their personal and farm funds in one account. If you only want to stay on top of your farm income and expenses and keep your books organized without needing to track unpaid bills, then it's a great choice. If you need to bill customers, you'll have to add the A/R module for an additional fee or try a general bookkeeping program like .
Discover more resources
for your business
Bachelor's degree from Lyceum of Aparri
QuickBooks Online Certification
"I feel an uncontrollable urge to help businesses find the right accounting software for their unique needs. It's my weird obsession!"