Real Estate Investing
Property Management
Melanie Patterson, MA, CBA is a staff writer at Fit Small Business specializing in Real Estate Investing with over 25 years of combined experience in real estate sales, property management, and residential buy-and-hold real estate investing. In addition to managing her own property, Melanie has also managed a women's emergency shelter. Before joining Fit Small Business, Melanie worked as a certified business advisor for the New Hampshire Small Business Development Center, a discretionary program of the US Small Business Administration and owned and operated a private home-based business as a business development, sales, and marketing coach. When not writing for Fit Small Business, Melanie is in her gym training five days a week as a competitive natural bodybuilder, hiking, and kayaking on the many mountains and lakes in her region, and planting a small vineyard, and flower, herb, and veggie gardens on her 13.5 acre farm in rural NH where she lives with her husband, David, and their 17 year-old Jack Russell Terrier, Oscar.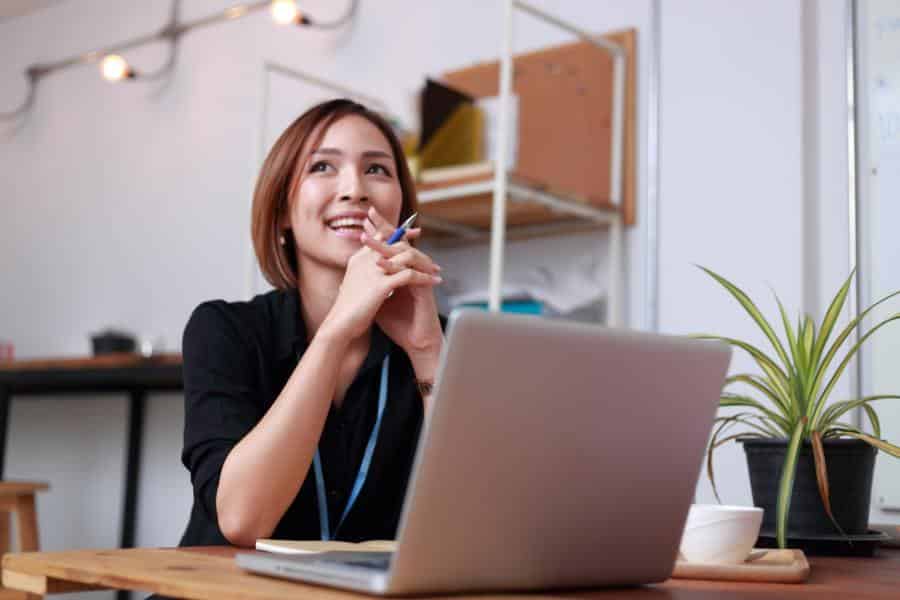 January 25, 2023
6 Best Online Real Estate Schools in Arkansas in 2023
The Arkansas Real Estate Commission (AREC) requires broker and salesperson pre-licensees to complete 60 hours of approved education to fulfill state licensing requirements. There are additional hours required for continuing education and post-licensing. Arkansas online real estate classes offer the flexibility to complete the education requirements at home or in the office through various learning formats. We evaluated numerous Arkansas (AR) real estate schools and narrowed them down to the six best online real estate schools in Arkansas based on course features, pricing, learning formats, and customer reviews: : Best for new and experienced agents seeking personal access to local real estate instructors : Recommended for real estate professionals who thrive on engaging, interactive self-study : Great choice for experienced agents looking to upgrade to a broker's license : Best career development resources for students who want tools and support to jump-start their real estate careers : Best Arkansas livestream classes for students who want to engage with the classroom virtually : Best for affordable continuing education (CE) packages for students on a budget Best Online Schools in Arkansas at a Glance Colibri Real Estate: Best for Personal Access to Local Real Estate Instructors (formerly Real Estate Express) is an online education platform offering comprehensive tools for new and current agents. The Arkansas real estate license courses are led by active local real estate experts. It offers prelicensing, post-education career support, and recruitment for new licensees. Its continuing education classes available to Arkansas residents are offered through its sister company, . Aside from learning real-life experiences, access to local instructors is crucial for real estate agents to learn Arkansas-specific laws, documents, and processes. Colibri Real Estate tops the list as one of the best Arkansas real estate schools, with over 132 instructors across the United States. Licensees can connect directly with experienced local real estate professionals who aren't affiliated with just one real estate agency, like and , giving students broader perspectives. Additional Colibri Real Estate Features Livestream Exam Crammer series: Exam Crammer includes six one-hour webinars led by real estate instructors. It also includes monthly 40-hour live instructor Q&A sessions with favorite instructors. Readiness Indicator: Colibri's unique exam readiness tool helps students track their progress and assess their overall test readiness, giving them the confidence and edge they need to excel on their exams. Consistently high first-time pass rates: Though we could not verify the data, many websites report Colibri's 78% prelicensing exam pass rate. This is considered pretty high in the industry. Students who don't pass can be reassured by Colibri's "pass or don't pay guarantee." Smart Bites learning methodology: In addition to the comprehensive tools and curriculum, Colibri offers its unique Smart Bites methodology that breaks down real estate concepts into smaller bite-sized pieces, which reinforces concepts and improves recall. Colibri Real Estate Reviews Colibri Real Estate has a customer satisfaction rating of 4.2 out of 5 on multiple review sites. Most reviewers love the convenience and 24/7 access to work at their pace. Exam prep is popular among students, stating that it helped them ace their exams. Licensees commented that the prelicensing course provides everything they need to pass the exam. A few students appreciate the positive experience and access to licensed instructors. Some negative reviewers mentioned the curriculum could be more entertaining and offer more visual content instead of being too text-heavy. A few students wish for more classroom interaction instead of working independently since instructors are not available day and night. Colibri has added livestream courses in some states, but it's not available in AR at this time. AR students who want more interaction should consider , which provides livestream and in-person courses. Colibri Real Estate Pricing Colibri Real Estate offers a variety of prelicensing packages with professional growth opportunities. It doesn't offer prelicensing or post-licensing broker education but does offer continuing education through its partner school, . The CE Shop: Best for Engaging Interactive Self Study Taking online courses requires content to be engaging to help students learn and hold their interest. engaging curriculum surpasses that offered by , though they both are well-known national brands. Its vivid graphics, vibrant colors, and easy language keep it simple while ensuring students are able to learn and retain the content, thus making it an enjoyable learning experience. The CE Shop is one of the most widely known and best online real estate schools in Arkansas and the country, providing real estate education to all 50 states. Upon enrollment, it gives students a full year to complete their education. It offers 30 CE classes, allowing students to pick courses they will enjoy. It also gives students a full year to complete the curriculum. This is among the lengthiest completion time for our top picks. It's best for information retention to complete the classes close together and take the exam as soon as possible. Additional The CE Shop Features Referral program: The CE Shop has a unique referral program that allows students to earn $10 when their referral spends under $200 and $25 for referrals who purchase over $200. Free trials: The CE Shop offers a five-day free trial, letting students see if the course or a career in real estate is right for them. Agent Essentials: Offers free resources consisting of blogs, e-books, videos, podcasts, and webinars. They frequently add new content to further professional development for agents. Exam Prep money-back guarantee: The Exam Prep Edge program offers a money-back guarantee if students demonstrate competency in all sections but don't pass the exam. The CE Shop Reviews The CE shop has a customer happiness rating of 4 out of 5, with 83% of reviewers giving it 5 stars. Students say the courses are easy to navigate, enjoyable, and interactive. Many students report they tried other programs and returned to the CE Shop, claiming it's the best. Many of the unfavorable reviews cite technical difficulties with the site going down for hours to a few days. CE Shop uses a third-party company, PSI Online, to proctor the online exams, and there were technical difficulties with that site too. Some students say the length of time to complete the course was not transparent, so their courses closed before they were finished. Students who want a more reliable online experience may want to look at . The CE Shop Pricing The CE Shop offers a variety of individual classes and course packages at different prices. Students can choose the courses they need based on their budget or choose what they want out of a program. However, it doesn't include broker prelicensing. Lindsey School of Real Estate: Best for Broker Licensing Education livestream courses are combined with in-person classes, so online students can enjoy the interaction with their peers from a remote location. It gives students the convenience of taking online Arkansas real estate classes from their homes or offices while giving them a live classroom experience. It is located in Fayetteville, AR, giving students access to local real estate professionals who are active in the field. It is one of the only schools on the list to offer online livestream broker licensing education for students who want to advance their careers or start their own firms. This real estate school is affiliated with Lindsey & Associates, allowing students to launch their careers with a company they've experienced through the courses. Students may prefer to have access to a variety of local real estate agents instead of just one firm. In that case, they should look at . Additional Lindsey School of Real Estate Features Private on-site classes: To accommodate different learning styles, Lindsey School of Real Estate offers private on-site classes in its Fayetteville, AR, office. The private classes require a minimum enrollment; contact Lindsey for details. Materials included: Livestream and in-person courses include textbooks and print materials. 100% refund policy: Students have 10 days to cancel before classes begin and 72 hours from the start date to receive a full refund. Lindsey School of Real Estate Reviews Lindsey School of Real Estate has a rating of 4.5 out of 5 from online reviewers. AR students appreciate the instruction from local real estate professionals, stating it keeps the classes engaging with real, local examples and stories. They have an A+ Better Business Bureau rating, making it a trustworthy business from which to receive Arkansas real estate education. While Lindsey School of Real Estate receives 4.5 out of 5 stars, the lower star reviews have no comments to determine the reason for the less than stellar rating. Student testimonials say they feel comfortable with the instruction and the materials to help them pass their exams. However, it is limited in its livestream classes for post-licensing and broker education. It also gives students only six months to complete, unlike , which offers a full year. Lindsey School of Real Estate Pricing No matter where you're at in your real estate career, the Lindsey School of Real Estate offers real estate education for nearly every licensee at various prices. However, except for CE, it doesn't offer broker prelicensing or broker exam prep. Kaplan: Best for Career Development Resources is best for its career development resources with an extensive Career Toolbox containing articles, e-books, and a comprehensive YouTube series. Its content covers everything, including getting started in your career, industry trends and news, marketing resources, lead generation, and flipping houses. Additionally, its high-quality prelicensing and exam preparation courses support a variety of learning styles. The courses are offered via livestream, self-paced, and on-demand video. Kaplan's prelicensing packages include access to additional textbooks, exam preparation materials, and interactive study groups. Students can also purchase flashcards, a Math On Demand professional development course, an additional study package, and two apps to help them succeed. It's a good option for first-time agents seeking a new real estate license. Additional Kaplan Features Toby Talks: Among Kaplan's vast video library is a series of short videos called "Toby Talks," which features a loveable character named Toby who imparts real estate-specific information to help agents start and grow their real estate careers. Real Estate Accelerator: This live eight-hour intensive course offers eight weeks of professional coaching to help students launch their real careers. It provides business-building skills and critical operating activities used by the most successful real estate agents. It prepares students to implement personal business, marketing, and income plans. Professional development courses: In addition to continuing education and career development, Kaplan offers two additional packages—the eight-week live online coaching and sales training program for $399 and a business brokerage training for $499. Tuition assistance: The website mentions tuition assistance under the "Student Support Services" tab, which leads to the customer support page. Though it doesn't give specific details, it's worth reaching out to see what's available. Kaplan Reviews Trustpilot gives Kaplan Real Estate a rating of 4.4 out of 5 in more than 1,000 reviews. Students raved about the available tools and resources and the quality and availability of their instructors. They also commended the study groups. A few also reported that they enjoyed Kaplan's online real estate education so much that they eagerly looked forward to each session, making it one of the best online real estate schools in Arkansas. Other less favorable reviews remarked that the six months to complete the program isn't enough. Some reviewers said that the course could benefit from local instructors since it lacked Arkansas-specific experiences that they find helpful. If you need access to local real estate professionals, we recommend or . Kaplan Pricing Kaplan offers AR students prelicensing packages, exam preparation classes, salesperson, and broker continuing education. It has a limited number of packages and individual classes but meets students' educational needs. Arkansas Real Estate School: Best for Arkansas Livestream Classes , located in Little Rock, is a good choice for students who want a local experience. It offers both livestream and self-paced courses that include prelicensing, exam prep, and continuing education for license renewal. Livestream courses have a set schedule and include pre- and post-licensing education. Exam prep can be purchased separately for livestream, and textbooks include exam practice tests. Learning directly from local experts gives students a keen insight into the Arkansas real estate market, helping them understand trends and what to expect upon entering the field. Its pass guarantee allows students one full year to re-attend classes if they don't pass the exam. If students switch between course types, they are charged an administration fee and a book fee. Unlike , career development is limited. Sometimes real estate firms visit the school and offer optional recruiting presentations. This benefits students considering which brokerage to choose from to start their careers. Additional Arkansas Real Estate School Features Generous tech support hours: Students can call, text, email, or chat with tech support seven days a week from 7 a.m. to 9 p.m. Central Time on Monday through Friday, and 9 a.m. to 6 p.m. Central Time on weekends. Classes in other locations: Arkansas Real Estate School offers courses in north-central AR and southern Missouri. Instructors also teach in Texarkana, El Dorado, Hot Springs, Jonesboro, Camden, Sherwood, and Cabot. If there's enough interest, staff are willing to set up courses in other locations. VA Benefits: If you're a veteran, Arkansas Real Estate School can accept your veteran's benefits for in-person classes. 12-month course audit: Students can audit any portion of a course they completed for up to one year at no charge. Arkansas Real Estate School Reviews Since Arkansas Real Estate School is a smaller local school compared to the national schools in our evaluation, independent reviews are limited. There are 28 Google reviews, rating the school with 4.8 out of 5 stars. The school's website has some impressive testimonials also. Across these reviews, students rave about their instructors' delivery of the content, the support they receive, and describe the information as thorough and entertaining. While we didn't find any negative reviews online, students should know it has limited CE classes and career development opportunities. Additionally, if students need to change course formats, such as switching from livestream to self-study, there are additional administration and textbook fees. For students looking for further career development opportunities, check out . Arkansas Real Estate School Pricing Arkansas Real Estate School offers pre- and post-licensing packages ranging from $395 to $480 in self-study and livestream formats. Students can also take individual CE credits for $25 to $70. There are three exam preparation options available: the state-only exam, national only, and a combination of these. Each option is $60. McKissock Learning: Best for Continuing Education offers Arkansas licensees continuing education courses to maintain their real estate licenses. While it only directly offers Arkansas continuing education for real estate, it is partnered with Colibri Real Estate to diversify its offerings. Its affordable CE packages and the option of taking individual classes instead of buying a whole package allow students to customize their continuing education while meeting state and national requirements. It's ideal for students who want a no-fluff continuing education. Students can learn at their own pace, and McKissock Learning also lets them customize courses in the packages they choose, giving them ultimate control over their learning. All courses are self-study, offering complete flexibility. If students want prelicensing courses and exam prep, they can hop over to its partner company and begin their education there. Additional McKissock Learning Features Colibri Real Estate Collaboration: McKissock, being the partner company of Colibri Real Estate, gives licensees access to all that Colibri offers for Arkansas real estate licensing courses. Pro Series library: Includes webinars and an on-demand library with industry topics, insider tips, and expert advice. Over 100 job aids: Including worksheets, scripts, and checklists to stay on track and grow a thriving real estate career. McKissock Learning Reviews McKissock Learning has an online rating of 4.5 out of 5. Students state that the platform is easy to use. They also say that the CE prepared them well in their careers, that the courses are affordable, and that they like the flexibility to take classes that fit their schedules. Less favorable reviews state that McKissock Learning sends too many promotional emails once they sign up. Other reviewers say that customer service needs improvement. Two students reported that it isn't clear upon signing up for the CE membership that they are agreeing to an annual subscription. Some of the smaller local schools, like , generally would be less inclined to send out a lot of promotional emails compared to a national company like McKissock Learning. McKissock Learning Pricing McKissock Learning offers four salesperson prelicensing packages, ranging from $352 to $582. Individual continuing education classes range from $19 to $44.95, depending on the number of credits. There are also three continuing education packages ranging from $96 to $99 for students who are ready to renew their licenses. The two options for exam preparation outside of what's included in the prelicensing packages range from $99 to $219. How We Evaluated the Top Real Estate Schools in Arkansas Whether you're renewing your Arkansas real estate license or becoming a real estate agent, to avoid pitfalls, you need a top-shelf education. And with so many options to find a decent real estate school in Arkansas, it can become overwhelming. We've taken the guesswork out of it by comparing and evaluating the best online Arkansas real estate schools based on learning styles, quality, program features, and pricing. We also evaluated the expertise of the providers and customer reviews. Additionally, our top picks are all approved by the Arkansas Real Estate Commission. Of these,  is the best online real estate school in Arkansas. With our independent rating of 4.85 out of 5, it ranks as the top online real estate program. Its AR courses are led by local experts. Its user-friendly interface, money-back guarantee, and comprehensive post-licensing career development prepare students well for the state exams and for developing their careers. We used the following criteria to evaluate Arkansas' best online real estate schools: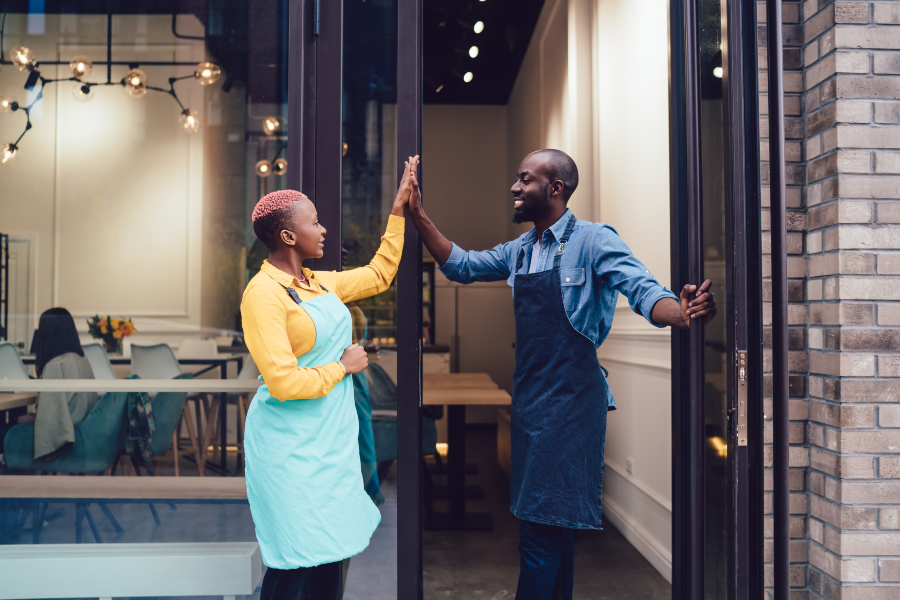 July 27, 2020
40 Resources for Black-owned Businesses: Training, Marketing & More
Black business owners looking for training and certifications, access to funding, and assistance with key business operations like HR and sales can unlock access to programs and opportunities geared to help them succeed. Fit Small Business has created a list of resources for Black-owned businesses in the following areas: Training and certifications: Get certified as a Black-owned business and become eligible for government and private sector programs and training. Organizations and associations: Become a member of organizations and associations that support the growth and prosperity of Black-owned businesses. Sales, marketing, and promotions: Take advantage of directories and websites created to promote the products and services of Black-owned businesses. HR and hiring resources: Use these resources to hire a diverse workforce based on race, sex, industry, and more. Tax credit for diversity: Apply for the Work Opportunity Tax Credit (WOTC) with this list of services that can secure minority-specific tax credits. Funding and financing: Resources for grants, loans, and investments, including information on Black-owned banks and similar institutions. Read on for more information in each of these six areas, including easy-to-follow links on how to take advantage of these opportunities. Training & Certifications for Black-owned Businesses Getting certified as a minority-owned or Black-owned small business can open doors to certain government and private sector business and economic growth programs and opportunities. It can also open up access to financial resources to expand your business. Here is a list of training and certification programs and how to apply: U.S. Small Business Administration Minority-owned Business Certification: Use this process to get certified as an 8(a) minority-owned small business. HUBZone Business Certification: The HUBZone program helps small business growth in historically underutilized business zones. National Conference of State Legislators: You'll find minority business development and state Minority Business Enterprise certification programs. Disadvantaged Business Enterprise Development Certification: The Department of Transportation's for-profit socially and economically disadvantaged small business development certification is for those who contract with state transportation agencies. How to Get Certified as a Minority Business Enterprise (MBE): This article from Fundbox explains how to get certified as an MBE. Organizations & Associations for Black-owned Businesses There are a variety of programs and organizations whose mission is to foster economic growth by supporting and advancing Black- and minority-owned small businesses. Their services range from providing one-on-one confidential business advising to promoting Black-owned businesses while connecting them to Black-owned business mentors. Check out the list below: National Minority Supplier Development Council (NMSDC): The NMSDC advances business opportunities for certified minority business enterprises and connects them to corporate members. African Business Roundtable: This nonprofit, non-partisan Black business organization promotes trade, commerce, and cultural exchange through education between the United States and countries of the African Diaspora. Black Business Association (BBA): The BBA advocates and promotes the development of African American-owned businesses. Black Founders: This group is "creating an ecosystem that stimulates tech entrepreneurship and fosters economic growth." Black Business and Professional Association (BBPA): The nonprofit, charitable organization addresses equity and opportunity for the Black community in business, employment, education, and economic development. National Black Chamber of Commerce (NBCC): A nonprofit, nonpartisan, nonsectarian organization dedicated to the economic empowerment of African American communities. America's Small Business Development Centers: The centers offer a network of assistance for small businesses and are funded in part by the U.S. Congress and the Small Business Administration (SBA). Sales, Marketing & Promotions for Black-owned Businesses One of the best ways to target customers specifically wanting to support Black-owned businesses is to list your business in a directory that highlights Black businesses. These apps and websites are a great way to market your business for little to no cost. See the full list here: Black Business Focus Group: This is a Facebook group designed to support Black-owned Businesses (BOB). Each member of the group can list their businesses, and other members commit to making three purchases a month. EatOkra: Submit your restaurant to this Black-owned eatery directory. There are over 2,600 restaurants and more than 150,000 users of this app. Black Wallet: Submit your business and events to the Black Wallet website and app for free. You can purchase web design, app development, and other business services directly from Black Wallet to help boost your brand's aesthetic. Shoppe Black: This website profiles Black businesses and interviews entrepreneurs and professionals all over the world. In addition to serving as a resource for all things Black content, Shoppe Black also has a directory of Black-owned businesses. Support Black Owned: List your business for free in this Black-owned directory. You can also pay to have extended services like features on the home page, articles written about your business, and social media promotion. Squire: If you run a barbershop, use Black-owned Squire to help manage your business. You can use this point-of-sale (POS), payroll, customer relationship management (CRM), and scheduling tool whether you're an independent barber, have multiple locations, or serve one location. Official Black Wall Street: For a lifetime membership payment of $50, list your business on both the website and the Official Black Wall Street app. Your membership also includes access to resources like webinars, pitch competitions, and features in listicles. WeBuyBlack: Use this platform to list your products and services for a commission fee of 10%. You can even migrate your Etsy or Shopify store using its CSV importer in under five minutes. HR & Hiring Resources for Black-owned Businesses Diversity is a hot topic in today's climate, and businesses are answering the call. If you want your business to provide more quality job opportunities for Black candidates, consider registering with some of the top minority recruiting platforms. These sites target specific groups based on race and sometimes gender, industry, and more. Check out the resources below: Black Career Women Network: This site is aimed at supporting Black women with resources to help with professional development and career mentorship. Black Career Network: A diversity recruitment platform on which you can post job openings. National Urban League: You can partner with a local chapter to provide jobs to Blacks and others in underserved communities. The organization has initiatives focused on job re-entry, tech jobs, apprenticeships, youth candidates, and senior candidates. National Black MBA Association (NBMAA): Partner with NBMAA to post your open positions to a diverse candidate base. You can search resumes and load branding videos. National Society of Black Engineers: You can post jobs and internship opportunities as well as access recruiting tools to help you find Black engineers. Black Jobs: Promote your job openings to over 300,000 Black professionals, many of whom are new college graduates. SMB Tax Credits for Diverse Businesses As you hire a diverse workforce, you can qualify for the Work Opportunity Tax Credit (WOTC), which is a federal credit employers receive for hiring job candidates within groups outlined by the Department of Labor. Having a payroll service that automatically checks for these opportunities can save you taxes and help you employ someone who may find it hard to get a job. These services also offer a ton of human resources (HR) support, such as consulting, training, and applicant tracking, in addition to payroll. Check out the options below: ADP: The software is flexible enough to support small businesses and mid- to large-sized businesses. It has eight different product plans you can choose from. Deluxe Payroll: These payroll services guarantee that your business will receive a tax credit, or you will receive a full refund of your filing fee. Paychex: You only pay a fee if the service finds credits. Paycor: The software integrates the hiring platform with the WOTC screening program. Paycom: Once you hire a candidate, all information collected for WOTC screening will automatically flow to your payroll records—you won't have to manually organize and enter the information. Funding & Financing Opportunities for Black-owned Businesses There are many grants, loans, and investment programs geared toward financing Black-owned businesses. Whether you're looking for a short-term working capital loan, minority grant program, or venture capital firm, there are options specific to helping Black- and other minority-owned businesses secure funding. See the list here: Minority Small Business Grants From Black Enterprise: This aggregated list has the top 10 grant opportunities for minority entrepreneurs. Minority Business Development Agency (MBDA): This agency is part of the U.S. Department of Commerce and offers loans and grant programs to minority businesses. Accion Minority Small Business Loans: A nonprofit community organization providing fairly priced and flexible loans to minority small business owners. List of Black Investors & VC Firms: This list from Bauce showcases over 25 Black investors and venture capitalists (VCs) who support Black-owned businesses. Backstage Capital: The investment firm is dedicated to funding underrepresented founders, including people of color. Interactive Map of Black-owned Banks: Use this U.S. map of Black-owned banks and credit unions to support your small business. Additional Resource Lists for Black-owned Businesses To help you find the most relevant resources for you and your business, we've also included some of the top lists here: Hello Alice's Black-owned Business Resource Center SBDCNet.org's Resources for Minority-owned Businesses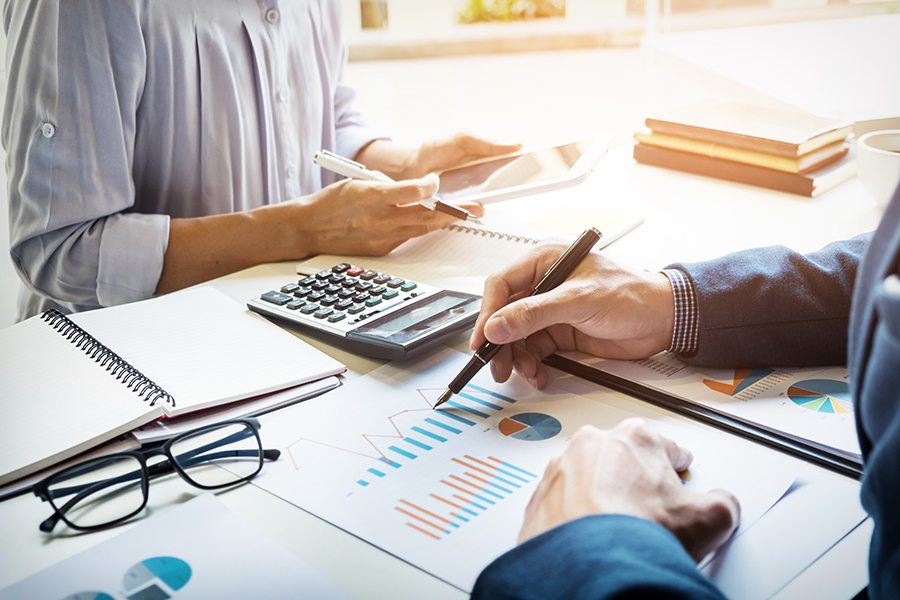 November 4, 2019
Hard Money Loan Calculator: How Much Will Your Loan Cost?
Hard money loans are typically the fastest route to financing rehabs or property flips. Hard money loans are usually approved based on the property's value rather than the buyer's qualifications. However, hard money is often more expensive than traditional financing. Our hard money loan calculator will help you determine how much hard money might cost. If you are currently seeking hard money financing for your rehabs or fix-and-flip projects, visit . It specializes in short-term lending for investors, have rates as low as 6.5% and a streamlined approval process. Get pre-qualified online in minutes. How the Hard Money Loan Calculator Works Hard money lenders supply short-term money, which is ideal for flipping, but it can be pricey. Therefore, examining the costs is important. The hard money loan calculator will show you not only the potential loan amount but equally important, the potential upfront costs, ongoing interest charges, and total costs of having the loan over the period you need it. The hard money loan calculator will generate a figure based on whether your loan is pegged to the purchase price or after repair value (ARV). Depending on that, the calculator will help you determine if you need a down payment and if so, it will estimate that amount. If there's a potential for cash coming to you at closing, that figure will be provided instead. Additionally, points and interest are converted into dollar amounts from the percentages and other relevant figures you supply. Total costs, both upfront and ongoing, for using the hard money loan calculator are provided. Hard Money Calculator Inputs There are several figures you need to enter into the hard money calculator. These include the purchase price, after repair value (ARV), repair costs, the lender's expected loan-to-value ratio, interest rate, loan term, and upfront points and fees. Purchase Price Put your actual purchase price for the property in this field. If you don't have a purchase price, you can put in estimated, projected, or expected purchase price. Repair Costs Enter your estimated budget for repairs here. Repair costs include both the materials you need to buy for the repairs and any paid labor. Estimated After Repair Value (ARV) If you are doing a fix-and-flip, enter the number in this field for the estimated resale value of the property after you rehab it. ARV is the estimated market value of the property once repairs and renovations are completed. Percent the Lender Will Fund Use the calculator slider to select the percentage of the total loan amount you anticipate the lender will fund. You can choose between 50% to 100%. Choose Funding Type Click the correct button for whether your lender bases the loan amount on the purchase amount (LTV), the purchase cost plus repairs (LTC), or the after repair value (ARV). Term of Loan Hard money loans are typically short-term loans up to two years in length. Use the slider to pick a timeline anywhere from one to 24 months. This will be used to calculate the interest charges over the period you have the loan. Interest Rate Enter the anticipated interest rate you expect to pay for the funding. Private hard money lenders don't charge the same mortgage rates as long-term mortgages offered through a bank. Hard money rates can range from 6.5%-18%, as compared to current mortgage rates which are currently in the 4% range. Points and Loan Origination Fees Hard money lenders sometimes charge more upfront than traditional mortgages, typically in the range of one to seven points. Points are a form of prepaid interest; each point represents 1% of the loan amount. Use the slider to select the number of points ranging from one to seven. If you know that your lender might tack on other fees (such as appraisal or loan origination fees) place an estimate of these amounts in the last field below the points slider. Hard Money Loan Calculator Outputs The hard money calculator computes several figures. These include: the total amount borrowed, the down payment needed, cash back to the borrower at closing (if applicable), and dollar figures for upfront costs, ongoing costs, and the total cost of the loan. Loan Amount This figure represents the estimated amount of money you can borrow for the loan. It's based on the information you supplied regarding purchase price, repairs, the after repair value, and whether the lender bases funding on the purchase costs, purchase cost plus repairs, or the after repair value. Down Payment If you specified that the funding is based on the purchase price, the hard money calculator will generate an estimated figure for any potential down payment based on the funding ratio you supplied. If the loan is funded on either purchase cost plus repairs or the ARV, the down payment may show as $0 because the amount of the loan may equal or exceed the purchase price. Cash At Closing There are instances where the amount approved will exceed the purchase price, particularly if the loan is funded based on the ARV. If so, the figure for any potential cash back at closing is provided. Cash at closing doesn't include points and loan fees. Generally, these are subtracted from any excess cash and the borrower is given the balance. It's also important to note that even if the lender bases the loan on the ARV and the amount is more than what's needed to purchase the property, the lender may still require a down payment. For example, if a lender funds a loan based on 90% of the LTC plus 100% of the repairs, even though the loan figure could compute to more than the property's purchase price, the lender is still seeking a 10% down payment from the borrower. Upfront Fees The hard money loan calculator will generate a total dollar figure based on the points and other fees you indicated. Ongoing Interest Costs The hard money calculator will compute the total interest you will pay based on the interest rate and holding period you indicated. Total Costs of the Hard Money Loan This figure will be the estimated total of the upfront costs and ongoing going costs. It represents the total amount the hard money funding will cost you. Don't forget to subtract the costs of hard money, along with your other costs, from your anticipated selling price as you calculate potential profits. Where to Find Calculator Inputs Before we explain the importance of outputs of our hard money calculator, there are a few pieces of information you may want to gather so you'll be ready to enter your data. You may want to research a few hard money lenders to gather information on interest rates, loan terms, and fees. Additional information to gather includes: Maximum and minimum loan dollar amounts Percent the lender is willing to loan to borrowers Interest rates Loan origination fees Loan term Anticipated renovation costs Additional Terminology You May Encounter Hard money lenders will loan a percentage of the appraised value called the loan-to-value (LTV). Alternatively, some will base the loan on the after repair value (ARV). Loan-to-value (LTV) is the amount the lender is willing to loan a borrower to buy a property relative to a property's appraised value. Three ways lenders consider the loan amount include: After-repair-value (ARV): The future value of the property after repairs Loan-to-value (LTV): A percentage of the appraised value Loan-to-cost (LTC): The loan amount divided by the total project cost (includes purchase price, renovation costs, and other actual costs to acquire and rehab the property) Hard Money Loan Application Information Whether you're in the business of flipping houses or renovating a rental which you'll eventually refinance with a permanent mortgage, when you apply for a hard money loan or other private financing you will typically need to provide the lender with some information. Some information the lender will need includes: Information about the property: Location, type of building, square footage, lot size, condition Purchase price: A signed purchase & sale agreement is best, but if you are in the preliminary stages, you can supply an offer price Project budget: If you need a rehab loan, provide lenders with a budget and contractors' bids. If you plan on DIY, the lender might ask for information on past projects to demonstrate your capabilities Timeline for rehab: The lender will want to know how long you anticipate the project will take After repair value (ARV): Get a comparative market analysis of the estimated after repair value for the property While hard money loans are typically based on a property's value or potential value, borrowers should be prepared to supply personal financial information and sign personal guarantees—especially if they're new customers. Personal information you may be asked for includes: Credit score: Each lender will expect a minimum credit score. They may pull a hard credit report. Credit scores can start as low as 550, but expect higher rates and possibly fees Income verification: Normally this will be verified with the last two W-2's or most recent tax returns Personal financial information: Bank balances, investment accounts, and other personal financial data Information on the business entity: If the property is being bought through an entity like an LLC, be prepared to supply financials and information for the company Bottom Line Hard money lenders offer one of the fastest routes to financing rehab projects or house flips. Hard money loans are usually approved based on the property's value. Being short-term financing, hard money can carry expensive upfront points, fees, and interest. The costs should be evaluated based on the profitability of the project. The hard money loan calculator will help you ballpark those costs so you can factor them into the deal. For more information on hard money financing for investors, check out . It currently offers up to 90% LTC or 80% of ARV. Approval is quick and easy with rates as low as 7% and as little as 1.5 points. Get a rate online in just a few minutes.
Discover more resources
for your business