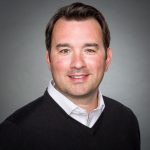 Patrick Proctor, SHRM-SCP, is certified as a Senior Professional in Human Resources and has consulted and operated at the C-suite and executive levels for more than 15 years. He actively maintains expertise within the worlds of human resources, organizational development, operations management, and corporate social responsibility (CSR). Patrick is a contributor to Fit Small Business and writes about HR and business management topics impacting leaders today.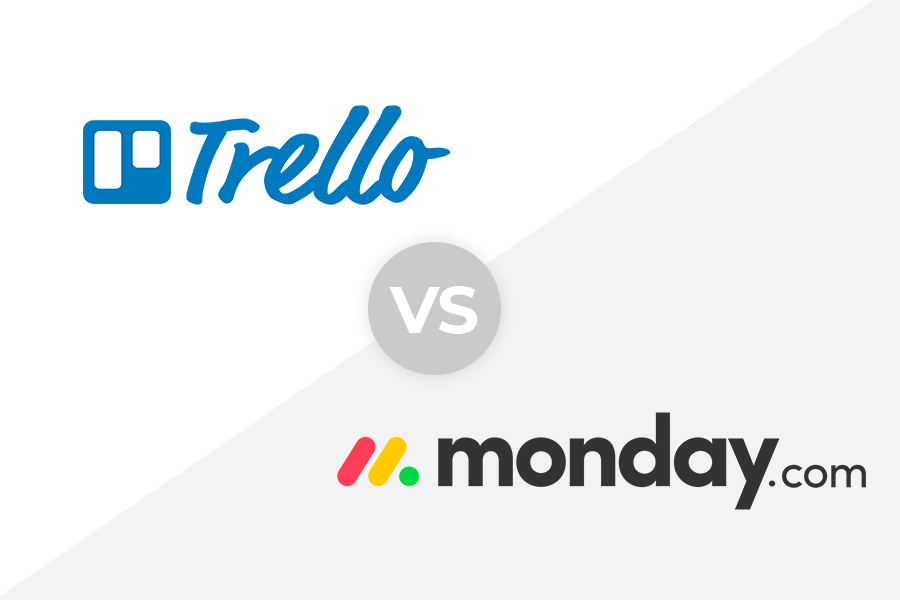 March 27, 2020
Trello vs monday.com: Price, Features & What's Best
Monday.com and Trello are both popular project management software solutions and with good reason. They're easy to use, customizable, and visually appealing, making project management fun instead of a chore. But which is best? We compare Trello vs monday.com, comparing costs, flexibility, customization, and each software company's plans for the future. When to Use monday.com Between the two software solutions, monday.com is the most flexible, with more features, customizations, and views. While being simple to learn and master, monday.com grows with your team and can handle complex projects. The pricing is a little unusual, as each plan is for a different number of users—five users on the Basic plan costs $39 per month, while the Pro plan costs $79 per month. When to Use Trello Trello is simpler and more image-oriented than monday.com, making it a great choice for designers, decorators, or teams that value visualizing a final project. It runs about $9.99 per user per month for the Business plan, making it slightly more expensive than Monday.com, but it offers a free version. monday.com vs Trello at a Glance How We Evaluated monday.com & Trello Both Trello and monday.com are excellent project management software with great features to help your teams keep organized. Each has its own advantages that make it better suited for different projects. We look at those nuances and how they affect your choice of software for 2020. To help you decide whether monday.com or Trello is the better choice for you, we compared: Plans & price: We looked at how monday.com compares to Trello for various levels of users and what features are offered in comparably priced plans. Ease of use: Both programs are very easy, so we consider flexibility, automations, and other advanced convenience features. Project views: We looked at the variety and quality of views, like boards, timelines, and lists. Both offer Kanban and calendar project views. Collaboration: They both have different types of tools to keep your team informed and on track. Reports: We compared Trello vs monday.com for report generation and sharing. Integrations: There are different integrations to third-party software, including industry-specific apps and general management software. Resources & support: We compared Trello vs monday.com on support tools, templates, user communities, and customer service options. Other: Each program has unique features and new plans for 2020. monday.com can be the more expensive choice, depending on where you fall in the pricing tier as far as number of users. However, it is the more flexible software, making it a better choice for businesses with complex projects that need to view tasks in multiple ways. Trello vs monday.com: Pricing & Features Trello is the less expensive choice between the two project management software, and it has a free-forever plan, while monday.com offers a 14-day free trial. However, Trello's free plan has a lot of limitations, and the paid plans depend heavily on integrations (called Power Ups) that may come with an extra charge. monday.com includes more native functionality than Trello. monday.com Pricing & Features monday.com's pricing scheme varies by plan and by the number of users you have accessing your projects. For example, a basic plan costs $39 per month, whether you have one user or five. However, monday.com offers discounts for nonprofits and educational institutions. You can get a free 14-day trial of all its features. monday.com Pricing Tiers for 1-5 Users Templates and Data Fields Like Trello, monday.com offers a wide variety of templates (79 at the time of this article) that cover everything from family vacations to incident management, content calendars to A/B testing, and agile processes. In addition, it has templates designed by users that you can download and adapt. You can search these by industry or type of project. monday.com includes 20 data fields that are highly customizable, so you can create or adapt a template for just about any project. monday.com Automations monday.com has a library of rules-based automations that relieve you of the smaller tasks of project management. Set them for anything from notifications to moving things on the board. The company has announced its intention to add more of these with greater customizations in 2020. Trello also has automations. monday.com Collaboration Like most project management tools, monday.com allows you to comment on a task in order to have conversations within a project. You can add images and documents. You can also create automations to send email notifications when someone comments or completes a task so people are in the loop even when not in the software. It also has a function to let managers see the team's workload and rearrange assignments as needed; Trello does not have this feature. Progress Charts & Reports monday.com offers more charting capability than Trello. Most useful is the Gantt chart, which you can create with its timeline function (you'll need a Power-Up to do this on Trello). With monday.com, you can use pie, bar, and line charts to see progress and customize to view team member workloads. Like Trello, monday.com does not have standardized reports. Instead you need to download information and charts as images, CSV, or SVG files to create your own project reports. Alternatively, you can create a board view and share it. Mobile App monday.com's mobile app works on iOS and Android but does not have as much flexibility as its desktop system. It's not as easy to use as Trello's but there are plans to improve its functionality in 2020. The app is designed to give users access to all of the functions they can use on a computer. For instance, it allows them to sift through different board views like Timeline and Kanban. You can also customize your boards and even subscribe to a new one. Integrations Integrations are a focus for monday.com in 2020. It currently offers more than 20 integrations, including: File management: Dropbox, One Drive, Google Docs Bug Tracking and IT: GitLab, BitBucket Other project management tools: Todoist, Trello, Basecamp Ecommerce: WooCommerce, Shopify Customer relationship management: Copper, Salesforce, Zendesk Communication: Microsoft Teams, Slack, Outlook Security monday.com has GDPR and SOC 1, 2, and 3 compliances as well as multiple ISO certifications. Its HIPAA compliance makes it a good choice for healthcare institutions. Other security options like data encryption, multi-factor authentication support, single sign on (SSO), advanced session management, and privacy controls depend on the plan you purchase. Trello offers many of these security features with its most advanced plan as well. Future Plans and 2020 Road Map monday.com released its 2020 road map at its Elevate conference in November 2019, but has not posted it publicly. It has said that it will focus on automations, adding integrations, and improving the mobile app. They're currently finalizing board linking, and integrations to several third-party software services from Harvest to Wave to FullContact CRM. They're also working to improve workspaces, filtering, and sharing capabilities. Trello Pricing & Features Trello's free-forever plan has its most useful features, but with strict limits, especially for integrations (called Power Ups). Paid plans run $9.99 to $20.99 per month per user, making it more affordable than monday.com, depending on the number of users and Power Ups you need. Trello Pricing & Features Comparison Templates & Data Fields Like monday.com, Trello has some excellent templates, many of which were made by its users. You can find them for business, design, marketing, sales, or vacation planning. Trello's card-based system lends itself to Kanban-board project management flows. You can create columns as lanes or groupings and use colors and images to provide visual cues. Images also help you envision progress or final goals for physical projects, designs, or your client's perfect wedding. Within the cards, you can store a great deal of information. The fields are not as numerous or customizable as monday.com's but include the most important information. One advantage over monday.com is that you can add subtasks and checklists to cards. Also, the information is neatly stored in the card, as opposed to the spreadsheet where things may be hidden. Automations Butler is Trello's automation function. It lets you program automations on a single board or across many boards for your entire team. Like monday.com, you can set up rules, scheduled commands, and due-date triggers for specific actions. Trello Collaboration Like monday.com, teammates can comment on tasks and share files and images within Trello. You can do this from email as well. Trello's drag-and-drop functionality makes it easy to add teammates to a project. It has a price advantage over Monday.com in that it allows you to give limited access to your boards for free. This is a good way to share with clients. Trello Progress Charts & Reports Like monday.com, Trello does not have a standardized reports function. However, you can generate reports within Butler. The automation helper, Butler, will collect a group of cards and create a report on their content. Plus, you can set them to recur. Trello does not include graphs, though. Trello has fewer charts than monday.com as well. If you need a Timeline or Gantt chart view, you are better off using monday.com. Mobile App Trello's mobile apps for iOS and Android have more functionality than Monday's. With them, you can create boards, lists, and cards. It also lets you change due dates or mark tasks complete. It gives you a smaller view of your boards, but the app is still easy to use. Integrations Integrations (called Power Ups) are the key to Trello's versatility. Unlike monday.com, Trello depends more heavily on Power-Ups for functions. It offers over a hundred integrations, but not to Microsoft products such as Outlook, or ecommerce software such as Shopify. File management: Dropbox, One Drive, Google Docs, Box Bug Tracking and IT: GitLab, BitBucket, Freshservice Other Project Management Tools: Asana, Jira Customer Relationship Management: Salesforce, Zendesk Communication: Google Hangouts, Slack Agile Processes: Burndown, Agile Dashboards, Card Dependencies Security Trello is GDPR compliant and SOC2 type 2 certified. It's also ISO/IEC 27001 certified. It's hosted on Amazon Web Services, one of the most secure cloud server services in the world. Trello offers two-factor authentication, Google Apps Sign-on, SSO, programmable restrictions on board views, document views, and invites. Future Plans & 2020 Road Map Trello has a published roadmap—as a Trello board—but it has not populated it with anticipated improvements. Our search of the community forums did not turn up any announced improvements for 2020. monday.com vs Trello: Ease of Use Both of these project management tools are user-friendly, and their customers rave about the intuitive interfaces. Although these are both project management tools, this isn't quite an apples-to-apples comparison in the way each is used. The ease of use comes down to personal preference: monday.com has a spreadsheet interface, and Trello uses Kanban boards. monday.com Ease of Use monday.com begins with a spreadsheet interface. Its records, called Pulses, can hold tasks, records, or steps to completing a project. You can create these from a form as well, which sets it apart from Trello. The layout is familiar for anyone who has used spreadsheets, and you can dress it up with color and icons according to the fields and customizations. You can also hide fields to keep the board from getting too crowded. The format can get overwhelming until you are used to it, but all the information is right there. You can also see the information in other views, including card view, calendar, and timeline. monday.com walks you through the creation of your first project, as does Trello. Once you have the basics, there is a steeper learning curve than with Trello to master all the tools. Trello Ease of Use Trello takes the Kanban board route, with backgrounds you can customize, even with images. The cards on the board show only the most important information: title, due date, a progress bar. You can color code such as to warn of an impending due date. To dig into the information, you click on the card. The cards are neatly organized as well, and have previews of images and documents. Trello walks you through your first project. It's easier to learn and master than monday.com, because it does not have as many fields and customization options. monday.com vs Trello: Customer Service monday.com and Trello offer good customer support both for basic users and users with high-tier plans. However, Trello only offers personal support via email or community forum, while monday.com also has phone support. monday.com Customer Service monday.com has live phone and email support 24/7. Its robust help section within the program is searchable and includes self-help guides, articles, and videos. In some cases, the software walks you through completing a task within a detailed tutorial. It has professional services for custom implementations, data migrations from existing project management tools, onboarding, training, and industry-specific integrations. In addition, monday.com offers: Knowledge Base Guides Video Tutorials Webinars Community Forum VIP Training Package Trello Customer Service Trello offers guides and a searchable how-to function, although we found that the search pulls up answers for advanced tasks as opposed to basic instructions. For those, you need to look at the guides. The guides are illustrated and easy to follow. Trello also has: Knowledge Base Guides Webinars (on YouTube) Community Forum VIP Training Package For more specific questions or account help, you need to contact Trello via email or the community forum. Enterprise customers get "priority email support," which is defined as "within one business day." Questions posted to the community forum are answered quickly, often within an hour, though sometimes by users rather than Trello Support. monday.com vs Trello: Customer Reviews Both Trello and monday.com users seem love the applications. Trello gets more points for simplicity, while monday.com gets praise for flexibility and power. Trello's mobile app also gets higher praise. monday.com Customer Reviews monday.com software reviewers give high praise to monday.com for its ease of use, templates, and flexibility. Some users found it difficult to master. The primary complaint was the expensive price tag when their number of users put them on the high end of a pricing plan. Trello Customer Reviews Trello's strength is simplicity. User reviews say it's intuitive and a breeze to use. However, while many appreciated the straightforward interface and basic toolset, others complained that it was too simple for their purposes. Most like Power-Ups for adding functionality. Bottom Line Both Trello and monday.com rank at the top among the best project management software tools. They offer great features for task management, communication, and organization as well as for running an Agile project. Plus, they are user-friendly. We've selected as the best choice between the two because while being easy to use, it is also more flexible, with hundreds of templates plus customization.
Discover more resources
for your business