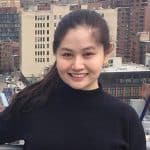 Maria Roberta Benitez
Marketing Expert
Education & Credentials:
BA, History, Ateneo de Manila University
Expertise:
Advertising
Marketing
Website Builders
Highlights
5+ years writing and editing
3+ years freelance copywriting
Experience:
Roberta Benitez has brought more than five years of writing experience prior to her work at Fit Small Business. Before joining the team, she primarily worked in startups, where she still does freelance work in her spare time. She has extensive experience in writing about a variety of topics from marketing and business to gaming and culture. Now she writes for the Sales and Marketing group, informing readers about the best way to create their own small business websites.
Hobbies:
When not writing about business or marketing, you can find her traveling, hanging out with her pets, and baking.
Discover more resources
for your business
BA, History, Ateneo de Manila University