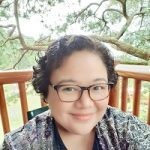 Robie Ann Ferrer
Payroll & HR Software Expert
Degree in Business Administration major in Hotel and Restaurant Management, Saint Paul College of Manila
HR generalist with 10 years of experience
Human resources
Payroll software
Content writing
HR generalist with 10 years of experience
Content writer with more than five years of experience
Robie Ann Ferrer is payroll and HR expert at Fit Small Business, focusing on software. She has more than five years of content writing experience. Prior to becoming a writer, she worked as an HR specialist at several multinational companies.
When she's not writing, you'll find Robie lounging in her favorite seat with an e-book in her hands. She also enjoys baking, watching Korean dramas, and playing with her dogs.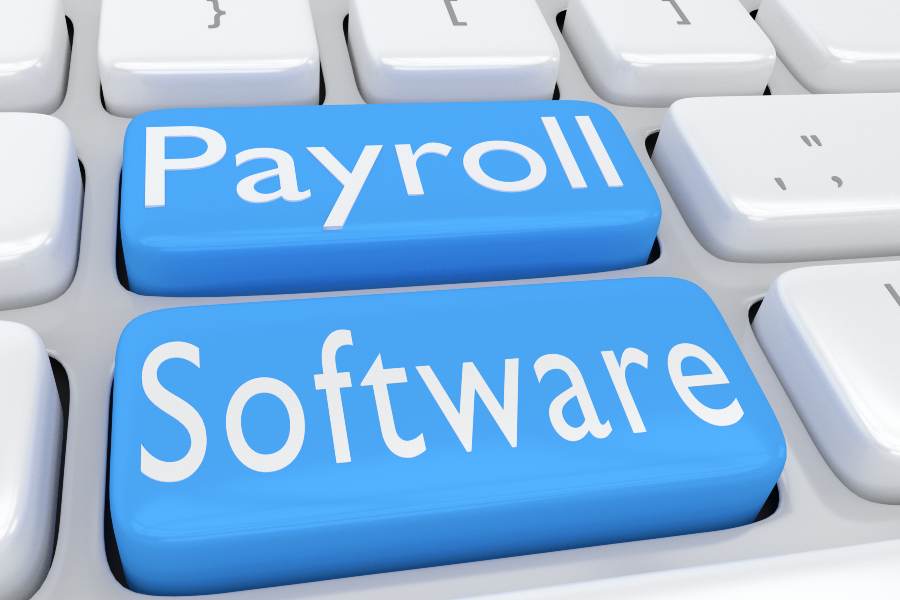 January 4, 2023
Best Payroll Software for Paying Contractors in 2023
The best contractor payroll services help you pay and onboard independent contractors and collect the forms you'll need for end-of-year tax reporting. Many even offer direct deposit at no additional cost. Before deciding, it's important to evaluate pricing because some providers have low-cost plans that you only have to pay for during the months you process a contractor paycheck. Given that one of the benefits of using independent contractors is the savings from not having to pay taxes on their income, it makes sense to consider a service that's priced affordably. We evaluated 12 independent contractor payroll software for small businesses and narrowed it down to our top eight. : Best overall contractor payroll software : Best contractor payroll services with new hire reporting : Best for companies that hire contractors who only have individual taxpayer identification numbers (ITINs) : Best for tech-heavy businesses looking for human resources (HR), payroll, and information technology (IT) tools to manage the entire contractor lifecycle : Best contractor payroll services for QuickBooks users that need fast direct deposits : Best for global contractor payroll tool with robust payment options that include payments via cryptocurrency and a contractor card : Best for small companies that want an affordable contractor payroll with do-it-yourself (DIY) tax filings, although it also has a full-service package : Best for businesses looking for an affordable way to pay international contractors Best Contractor Payroll Services Compared All the payroll systems we reviewed can handle pay processing for both employees and contractors. These software providers also offer unlimited pay runs, compliance support, and 1099 tax forms (except SurePayroll, unless you sign for its full-service payroll plan). Here are some of the standout features. *Square allows you to pay instantly with Square Payments if paying both contractors and employees. **Pricing is based on a quote we received. ***SurePayroll also offers a full-service plan priced at $29.99 plus $5 per employee monthly. Top Contractor Payroll Software Quiz If you're unsure which contractor payroll service is best for your business, answer a few questions in our free quiz, and we will help you decide. Square Payroll: Best Overall Contractor Payroll Software is our top-recommended contractor payroll software because it offers solid pay processing tools and a low-cost solution ($5 per person monthly) for paying contractors. Similar to Gusto, you don't have to pay during months your workers aren't paid. It also prepares 1099s for each contractor and delivers them electronically. You get even more value if you already use Square POS since it integrates with the payroll software and provides free time tracking. This is great if you're paying contractors by the hour. Overall, Square Payroll earned a score of 4.47 out of 5 in our evaluation. While it offers low-cost and efficient contractor payroll services, what pulled the scores down includes its four-day direct deposits, lack of new hire reporting for contractors, and the additional customer code requirement needed to contact phone support. This is unlike most of the other software on this list, where you call its support team without having to provide a special code. Square Payroll Key Features Direct integration with Square POS: Given its direct integration with Square POS, you don't have to purchase a separate time tracking solution if you want to capture your contractors' actual work hours. Your staff can clock-in/out via the Square POS. Best of all, this functionality is free. Gusto doesn't have a similar tool that you can access for free. QuickBooks has a point-of-sale (POS)-based time clock, but it doesn't send tip and commission details to its payroll solution for processing like Square Payroll does. Seamless time data imports: With Square Payroll connecting seamlessly with Square POS, you don't need to upload time data manually to pay contractors and employees. It lets you import actual work hours with one click. Efficient pay processing: You can run payroll as many times as you need—Square won't charge you additional fees for it. It even files 1099-MISC forms at year-end and mails these to your contractors (remote only generates 1099 forms). You can pay contractors through checks and direct deposits, although its standard direct deposit turnaround time is four days. While it offers next-day and instant payments, you need a Square Payments account—plus this option is available only if you process both employee and contractor payroll. If you're not a Square user and want fast payouts, QuickBooks Payroll offers same-day direct deposits with its Premium plan. Self-service portal: Aside from receiving pay notifications, contractors can see their payment histories online. They can also update their personal information and download the tax forms that Square Payroll generates, prepares, and files for them. Read our Square Payroll review Gusto: Best Contractor Payroll Service With New Hire Reporting scored second highest in our independent contractor payroll software evaluation since it provides all the essential tools you need to manage contractor payments. It prepares and files 1099 reports and lets your new contractors onboard themselves. It even has a special pricing plan for contractors and can handle international payments if you have global contractors. Scoring 4.44 out of 5, it would have earned perfect marks had it not been for its limited customizability and tax penalty guarantee, which only includes tax errors that the provider makes (QuickBooks Payroll's penalty guarantee includes even your tax mistakes in its highest plan). You also have to upgrade to its highest tier to get expert advice from certified HR professionals. Plus, its contractor-only plan is pricier than Square Payroll's ($35 plus $6 per worker monthly vs $5 per contractor monthly) Gusto Key Features Efficient pay processing: With Gusto, you don't have to worry about handling payroll yourself. Even if you're processing contractor payments, it provides you with automatic and unlimited pay runs. You can pay contractors via manual checks and direct deposits. While Gusto has two-, four-, and next-day direct deposit options, it only offers four-day payments for contractors. So, if you require fast payments, we recommend QuickBooks Payroll because of its standard next-day direct deposits. You may also consider Square Payroll, as it provides instant payouts through its Square Payments solution (if you use Square to pay both employees and contractors). International payroll capabilities: Gusto can help you pay contractors in more than 90 countries—provided you get its international contractor payments add-on and subscribe to either its full-service payroll packages or have one domestic worker under its "contractor-only" plan. However, if you only need to pay international contractors, consider Remote instead. It has an affordable global contractor management solution that lets you pay contract workers in 170-plus countries (Gusto's global payroll tool only covers more than 90 countries). Automatic tax reporting: Automated filings of 1099 forms are included in Gusto's standard contractor payroll services. It will even send your contractors' 1099-MISC forms and payday notifications via email. Self-service portal for contractors: Contractors can access their pay information and tax forms online through Gusto's self-service portal. It also offers self-onboarding tools for new contractors, including state new hire reporting—a functionality that the other providers in this list, except Rippling, Deel, and Square Payroll, don't offer. Custom report builder: You are granted access to a report builder that allows you to create custom payroll and employee reports. Read our Gusto review OnPay: Best for Companies Hiring Contractors Who Only Have ITINs makes paying and hiring contractors easy for business owners. Apart from full-service payroll, automated filings—including 1099-NEC forms—and onboarding tools, it allows you to add independent contractors who don't have federal tax or Social Security numbers into its system—provided they have ITINs (individual tax ID numbers). None of the contractor payroll services we reviewed have this feature. Scoring 4.08 out of 5 in our evaluation, OnPay received perfect marks in reporting and ratings of 4 and up in payroll, HR functionalities, and in our expert review. It lost points because it doesn't offer a contractor-only plan like Gusto, Deel, Remote, and Square Payroll do, plus it has limited software integration options. OnPay Key Features Easy contractor system enrollments: Most independent contractor payroll software requires you to collect the worker's name, address, and tax number like Social Security to verify an individual's right to work in the US and then add their details to their systems. With OnPay, you can use the contractor's ITIN to start system enrollment processes and file 1099 forms. While you can encourage the contract worker to get a Social Security number, you do need to have your contractor complete and submit an affidavit or IRS-approved document for failing to get a valid tax ID. Full-service payroll: OnPay can run unlimited payroll and process multistate payments at no extra cost. Similar to Gusto, it lets you pay employees by direct deposits, pay cards, and manual checks. However, you have to undergo OnPay's risk assessment to determine eligibility for two- and four-day direct deposits. This is unlike the other providers in this guide, which don't have assessment protocols for direct deposits. Automated taxes: Regardless of whether you're processing payments for employees or contractors, OnPay will withhold the applicable payroll taxes per pay run, remit tax payments, and generate the required tax forms, including 1099-NEC, at year's end. Employee self-service tools: Employees and contractors you've hired can do self-onboarding and complete their information online—although, you may also opt to input all of their details directly into OnPay. Aside from new hire onboarding, your workers can also access their pay slips, employment documents, and tax forms through OnPay's self-service portal. Read our OnPay review Rippling: Best for Tech-heavy Businesses Needing HR, Payroll & IT Tools to Manage the Contractor Lifecycle is great for managing the entire contractor lifecycle given its feature-rich platform, which automates onboarding and offboarding processes as well as HR and payroll tasks. To set up contractors' online profiles on the platform, you can have them electronically sign documents and complete required forms, like the W-9. If you need to assign computers with company-approved apps to contractors, its IT tools can help you set up and deploy devices. When your contractors have ended their contracts with you, it can send offboarding documents, revoke app access, and remotely lock company-assigned computers. Scoring 3.99 out of 5 in our evaluation, it received ratings of 4 and up in nearly all criteria—except pricing and payroll functionalities. While Rippling efficiently handles payments for all types of contractors, including those working internationally, it lacks the contractor-only plan that both Square Payroll and Gusto offer. It also only supports payments via direct deposits and manual checks. This is unlike Gusto, Square, Deel, and OnPay, which have multiple payment options that even include either pay cards or a pay-on-demand feature. Rippling Key Features Modular solutions: What's great about Rippling is its modular solutions that allow you to select modules that you need. This may seem ideal for those who only need pay processing tools to handle contractor payments. However, its payroll module isn't available as a standalone product—you have to purchase its core employee management platform first. Plus, Rippling can get a bit pricey if you add other features like app and device management (an additional $5 per worker monthly). For a more budget-friendly option, we recommend Square Payroll as its "contractor-only" plan is priced at only $5 per contractor monthly. Automatic payroll: Pay contractors either by the hour or at a set rate and then send payments through two-day direct deposits and manual checks. You can also add other earning types, such as expense reimbursements. If you want to capture your contractors' actual hours worked, Rippling offers free access to its time tracking tool, wherein all approved hours automatically sync to payroll. Similar to Gusto, Deel, and Remote, Rippling can even handle international payments in case you have contractors working in your global offices. Apps and device management: Rippling offers IT tools to help you manage the entire contractor lifecycle. It lets you create online accounts and passwords for company apps that your contractors will use. If you need to assign computers, Rippling can help with the provisioning processes. It even has robust deprovisioning tools to help retrieve and reassign devices, disable app access, and remotely lock and wipe data from company-assigned computers when your contractors leave. Integrates with more than 500 apps: With an extensive network of third-party software partners, you can connect Rippling to a wide variety of solutions, such as accounting, legal, advertising, sales, analytics, customer relationship management, and collaboration tools. Read our Rippling review QuickBooks Payroll: Best for QuickBooks Users Who Need Fast Direct Deposits is a good option for companies using QuickBooks for accounting because payroll information flows seamlessly to the general ledger. It's even better if you employ both W-2 and 1099 employees since it offers full-service payroll plans that include tax filing services and fast direct deposits (next- and same-day options). Like Rippling, this provider earned an overall rating of 3.99 out of 5 in our evaluation. QuickBooks Payroll didn't get a higher ranking on our list because it lacks a contractor-only plan (Gusto, Deel, Square Payroll, and Remote offer this) and it has limited third-party software integrations as its payroll module integrates mostly with other QuickBooks products. It is also pricier compared to the other services we reviewed, with monthly fees that start at $45 plus $5 per contractor/employee. QuickBooks Payroll Key Features Payroll tax filing while on the go: In addition to running payroll, QuickBooks Payroll lets you file taxes through its mobile apps for iOS and Android devices. Out of all the contractor payroll services we reviewed, only QuickBooks Payroll has this functionality. Fast direct deposits: Unlike Gusto's two-day direct deposits (four days for paying contractors), QuickBooks Payroll has a same-day option if you require fast employee and contractor payments. However, this feature is available only for Premium subscribers. While Square Payroll's standard direct deposit timeline is four days, it has an option that lets you remit employee payments instantly (if employees use Cash App) or the next day—both provided you subscribe to its Square Payments solution. Efficient pay processing and payroll tax filings: Unlimited pay runs, automatic payrolls, and check payment options are just some of the features that you get with QuickBooks Payroll. It also automatically calculates, pays, and files payroll taxes, including year-end reporting (W-2s and 1099s), but it only automates federal and state taxes. If you want robust filing services that include local taxes, Gusto and Square Payroll are better alternatives. Read our QuickBooks Payroll review Deel: Best Global Contractor Payroll With Robust Payment Options While can handle payments for US-based contractors, its online solutions and services are best for companies that plan to expand business operations in other countries. Its EoR services can help you find, hire, and pay global employees and contractors in 150-plus countries. What sets Deel apart from similar international payroll solutions and the other contractor payroll services on our list is its robust payment options. Apart from bank transfers, you can pay workers via digital payment processors, such as Wise and PayPal, and in bitcoin or cryptocurrency. In our evaluation, Deel earned an overall rating of 3.79 out of 5 with high marks (4 and up) in HR features, reporting, and in our expert review. However, its lack of new hire reporting for contractors, limited integration options, and pricey contractor-only payroll plan (it's more expensive than Remote, Gusto, and Square Payroll) prevented Deel from ranking higher on our list. Deel Key Features Multiple payment options: Deel has robust payment options—offering up to 15 ways to pay global contractors. It can send payroll payments via bank transfer, Revolut, PayPal, Wise, Payoneer, Coinbase, and Binance. None of the other contractor payroll services on our list have this many payment methods. Deel contractor card: With the "Deel card" contractors can spend their earnings securely through in-store or online transactions. It's similar to a debit card, and your workers can opt to keep the funds on their Deel card for as long as they want. However, it only accepts the USD currency and, as of this writing, is available only in Argentina, Colombia, Georgia, Mexico, Nigeria, Pakistan, Peru, Philippines, Serbia, Turkey, the United Kingdom, and the US. Dedicated support: Deel's new clients get dedicated CSMs to help them with the initial system setup and serve as the point person whenever they have problems with their accounts. However, this is only offered to large businesses. Read our Deel review SurePayroll: Best Affordable Contractor Payroll With DIY Tax Filings is one of the most reasonably priced contractor payroll services on our list, providing a full-service package with unlimited pay runs and tax filing solutions for only $29.99 plus $5 per employee monthly. This is lower than Gusto, Remote, and Deel. For small business owners who only have a handful of contract workers and prefer managing payroll taxes themselves, SurePayroll's "No Tax Filing" plan ($19.99 plus $4 per employee monthly) has all the tools you need to calculate salaries, taxes, and other deductions as well as pay contractors via direct deposits. It scored 3.59 out of 5 in our evaluation, with ratings of 4 and up in payroll functionalities, reporting, and in our expert review. The limited HR features and payment options that it offers, along with its lack of a contractor-only payroll option cost this provider several points. SurePayroll Key Features Automatic pay runs: You can set SurePayroll to process your regular pay runs automatically. This helps you save time from having to go through its online platform to run payroll, especially if you expect no changes to it. However, it allows you to make payroll revisions should you need to. You can also turn its automatic pay runs on and off at any time. Tax calculation and filing guarantee: SurePayroll offers a tax penalty guarantee for its Full Service and No Tax Filing plans, wherein it will cover the associated penalties and fines if its representatives make payroll tax filing or calculation mistakes. However, if you want more robust coverage, consider QuickBooks Payroll as its tax penalty guarantee covers mistakes that you and the provider may make (provided you sign up for its highest payroll plan). Customer support: If you have questions about SurePayroll's services and online solutions, you can easily contact its support team via chat, phone, or email. It even offers extended weekday and weekend hours. Read our SurePayroll review Remote: Best for Businesses Looking for Affordable International Contractor Payments provides international HR and payroll services, including a full-service EoR option to help you hire international employees, process local and global payroll, offer competitive benefits packages, and more. For those with global contractors, it has a free contractor management solution to help simplify onboarding and payment processes (Rippling charges for international contractor payments). It also has contractor invoicing capabilities that allow both local and international contract workers to create and send invoices for payment. They can even set up online profiles on Remote to help you easily manage contractors, build agreements that comply with local laws, and review and approve invoices. Scoring 3.56 out of 5 in our evaluation, Remote earned ratings for 4 and up in reporting, HR features, pricing, and in our expert review. While it has efficient contractor payroll tools and supports direct deposits, it scored the lowest in payroll functionalities because it doesn't file 1099 forms at year-end and payments made via credit cards have a 3% service fee. Remote also lacks phone and chat support—if you need assistance, you can either check its online help center or contact its support team via email. Remote Key Features Affordable contractor management tools: Remote has the lowest global contractor management plan in this guide, costing only $29 per worker monthly (Deel's global contractor plan is priced at $49 per contract monthly). This solution comes with contractor invoicing, localized contracts, automated approvals, and built-in security to protect your invention and intellectual property rights. One-click contractor payments: Invoices that contractors send will appear automatically in your Remote dashboard. You can approve invoices with one click and even set up automatic approvals for specific transactions. Remote then distributes the approved payments to the contractors' accounts either through direct deposit (processing timelines range from two to nine days) or via credit card (this comes with a 3% service charge). Local currency payouts but with simplified billing: Remote supports payments in more than 170 countries, given its financial network that allows it to pay contractors in their local currencies. Note, however, that Remote's billing statements to you to cover actual contractor payouts won't be in different currencies. You need only to pay in the currency that both you and Remote agreed on, which is also indicated in your agreement with the provider. Customizable localized contracts: Remote offers customizable contracts localized to comply with each country's local labor regulations. You can even send the completed contracts to contractors and have them sign these electronically. Remote also provides access to online guides that have been created by its team of legal experts to help you understand each country's laws that pertain to contract employment. Read our Remote review How We Evaluated the Best Contractor Payroll Services We started our search with 12 reputable payroll companies that process payroll for contractors. Using a 5-star scale that we designed specifically to evaluate contractor payroll services, we looked for essential features like automatic pay runs, direct deposits, and year-end reporting. We also compared each system's ease of use, pricing, customer support, and online user reviews. To see our full evaluation criteria, click through the tabs on the box below. Bottom Line When finding the right solution for paying contractors, consider a company with a special pricing plan for contractors. You'll also want to evaluate how it handles W-9 forms and 1099s—does it help prepare and file them? Contractor payroll services with online processes that are streamlined can make your life much easier. We found that offers the best features with a budget-friendly price for small businesses using contract help. It is easy to learn and use and ensures you stay compliant with tax reporting regulations. It even seamlessly integrates with Square POS, making it a good payroll option for small restaurant and retail shop owners who primarily hire contractors. Sign up for a Square Payroll plan today.
Discover more resources
for your business
Degree in Business Administration major in Hotel and Restaurant Management, Saint Paul College of Manila
HR generalist with 10 years of experience