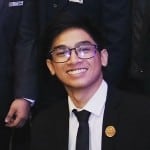 Arellano University School of Law, Juris Doctor
San Beda University, Bachelors of Science in Legal Management
Brand development
Public speaking
Lead generation
Affiliate marketing
Social media management
SEO
Corporate and client communications
Cryptocurrency trends
5+ years experience social media management
5+ research in socio-economic trends
Ralph has a legal mind and a passion for communications, which he has leveraged to help brands navigate the challenges of brand development and social media management. His background of experience also includes SEO, affiliate marketing, and geographical marketing for clients in the USA, Singapore, Malaysia, and Thailand.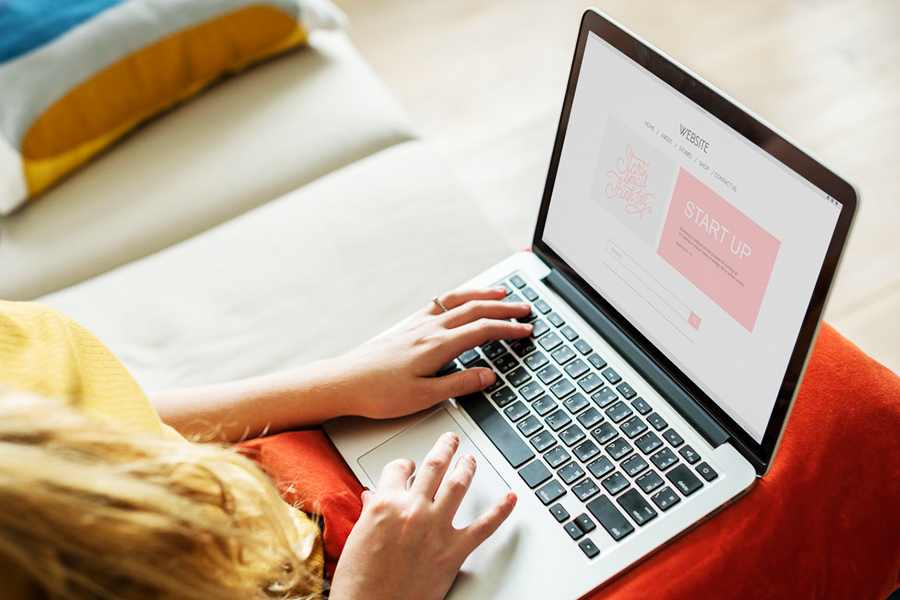 June 7, 2022
16 Best Squarespace Plugins & Extensions for Small Businesses
The best Squarespace plugins, called extensions, go beyond the site builder's native features. Squarespace extensions add features and tools to improve your website's ability to generate leads, sales, customer satisfaction, and site visitor engagement. We found the best premium and free Squarespace plugins for small businesses in four key categories: data gathering, site visitor experience, marketing, and business operations. Before you can use any of the best plugins, you need an account. Setup is easy, and you can try it out completely free for 14 days (no credit card required). Best Squarespace Plugins for Small Businesses at a Glance *With annual billing, or pay a higher rate month-to-month Best Squarespace Plugins for Data Gathering & Analytics 1. Form Builder by Elfsight Best for: Building custom forms and thank-you pages Cost: Free or from $5 per month is a free plugin for making highly custom forms, including more than 20 input custom elements and dozens of premade templates. It's designed for those looking to build custom forms to better reflect company branding and spark user engagement. Use it free for up to 500 views per month, or up to 5,000 views for just $5 monthly. The easy-to-use form builder allows you to create just about any type of form, including surveys, feedback forms, rating requests, and event bookings. It has predefined styles for form fields, editable submit buttons, thank-you notes, and custom field widths. Form Builder Pricing 2. Google Maps Integration via Elfsight Best for: Businesses with physical locations Cost: Free or from $5 per month Help prospective customers locate and navigate your small business' location with Elfsight's for Squarespace. Not only does it display your address on the map, but it also shows contact information and helps website visitors locate your business by providing transport methods available. Use this Squarespace plugin free for up to 500 views per month, or just $5 per month for up to 5,000 map views. Elfsight Google Maps Pricing Keep in mind that this Squarespace extension is only applicable to businesses with a physical address and doesn't mean your business will appear on Google Maps search results. To ensure your site gets found in local searches online, start by setting up a free Google Business Profile, and learn what it takes to rank higher in local search results. 3. Delighted Best for: Post-purchase or service delivery customer surveys Cost: Free or from $224 per month Post-purchase surveys are an effective way to gauge customer satisfaction. With , you can quickly get customer feedback by setting up automatic surveys based on specific triggers (e.g., seven days after purchase). It also allows you to track dissatisfied customers from the get-go and provides insights on what your business is doing right. While paid plans are a bit pricey, the Delighted Squarespace extension offers a free plan you can start with. Delighted Pricing 4. Google Analytics Best for: Website analytics Cost: Free is one of the most comprehensive visitor data and website analytics available in the market—and it's 100% free. Metrics you can access include checking website traffic and number of pages visited as well as data on page visitors, such as where they are located, the device type they're using, and how much time they spend on your website. Compared to most Squarespace extensions, Google Analytics is integrated through the platform's settings. To add Google Analytics to your Squarespace site, go to Settings → Advanced, then simply enter your Analytics ID code in the appropriate field. Best Squarespace Extensions to Improve Site Visitor Experience 5. Lightbox Anything by SQSPTHEMES Best for: Creating pop-ups and lightboxes Cost: One-time fee as low as $59 While you can add some types of lightboxes and pop-ups through Squarespace's native features, they aren't adequate for all use cases. gives you extra flexibility in displaying information. Examples of use cases include product size charts, descriptions, nutritional values on food products, or information such as weight and origin. They can also be used to spur subscriptions with sign-up pop-ups. Lightbox Anything Pricing 6. Classic Accordion by Square Studio Best for: Building out frequently asked questions (FAQs) and other collapsible content Cost: One-time $20 fee Square Studio's plugin provides a reader-friendly way to engage with content through collapsible, accordion-style text blocks. Since the platform's native features don't include accordion widgets, this is one of the ideal Squarespace extensions to add to your site. Readers choose whether or not to expand and view an information section, improving the site visitor experience and increasing on-page interaction. Increased engagement also positively impacts website search engine optimization, which is one of the factors needed to rank higher in Google search results online. 7. Countdown Timer by Elfsight Best for: Generating conversions through time sensitivity and scarcity Cost: Free or from $5 per month Elfsight's plugin is one of the simplest ways to add a timer to your website. Whether to increase sales through time-limited or flash sales, exit pop-ups, or generate sales by indicating low stock, the extension has various customization options—including holiday-style timers. It's one of the more affordable paid Squarespace plugins, including a free plan you can start with. Countdown Timer Pricing 8. Slide Up Summary Cards Best for: Organizing articles or portfolios into a visually appealing and user-engaging format Cost: $30 per license improve your website's design by adding a sleek interactive element ideal for blogs or portfolios. They allow you to add grid-style image cards to showcase products, blogs, and events in a highly visual way that increases site visitor interaction with your content. You also get a lot of control over how the cards display with custom fonts, colors, shadows, borders, and other effects. You can also add a call-to-action (CTA) button or links to other pages for an increase in sales or page views. While it is not a free Squarespace plugin, it's affordable, with a low, one-time fee of $30. Best Squarespace Plugins for Small Business Marketing 9. Mailchimp Best for: List building and email marketing automation Cost: Free or from $11 per month Email marketing is one of the best methods for generating leads, nurturing them, and converting new customers and sales. The Mailchimp Squarespace plugin allows you to build contact lists automatically from your website, create professional-looking emails, and schedule them to deploy on a certain date or based on specific triggers. It also saves you time since many of these processes can even be automated with , the best email marketing software for small businesses. Start free and then move to a paid plan once your list hits 2,000 contacts. Mailchimp Pricing 10. Smart SEO Best for: Helping your products get found in search Cost: Free already offers search engine optimization (SEO) tools to help provide insights to rank in Google search results. However, if you sell products online, you can maximize these efforts using Squarespace extensions such as to further improve your site's ability to appear in search results. It even integrates with Google Search Console to understand customer searches. The Smart SEO plugin is easy to use. Some forms walk you through everything, and you don't need any SEO experience to set it up. On top of that, it's also one of the many free Squarespace plugins available to small businesses. 11. Facebook Comments by SQSPTHEMES Best for: Managing blog comments Cost: One-time fee of $19 (or $57) Using the  plugin by SQSPTHEMES, moderators can add Facebook comments to Squarespace blog posts while also eliminating spam comments. With the Facebook Comments plugin, people can only comment on your blog posts when logged into their Facebook accounts. This also means that it displays commenters' names and titles, adding a layer of social proof. Facebook Comments Pricing 12. Muut Best for: Forums; blogs, and membership sites looking to increase user interactions Cost: Paid plans from $16 per month If you're looking to make your forum or blog much more interactive and engaging, the plugin is one of the Squarespace extensions you need to try. It enables you to create an online community that sparks engagement in three ways: community forums, messaging, and commenting. Muut also allows you to customize the look of your community pages, giving you options as to the colors, fonts, text sizes, and images of your comment to be consistent with your site's branding. While there is no free plan, paid pricing is affordable, starting at just $16 per month. Muut Pricing Best Squarespace Extensions for Small Business Operations 13. Stripe Best for: International payment processing Cost: 2.9% + 30 cents per successful card charge is the best plugin for international sellers needing more than what offers for payment processing. It accepts all major credit cards, including Visa, Mastercard, Amex, and Discover, as well as debit cards and Apple Pay. While there are no setup fees or hidden fees, it does collect a 2.9% plus 30 cents per successful card charge. Stripe can also process discounts, taxes, and other costs, such as tax and service fees. If you're only selling in the U.S., use the more beginner-friendly payment processing option, . If you're not sure which to choose, get more insights on Square vs Stripe. 14. AfterShip Best for: Any business that sells online Cost: Free or from $9 per month automates post-sale messaging, indicates shipment tracking, and provides status updates to all orders. The app also supports integration with over 900 carriers worldwide, so you can easily manage all shipping information in one program. While a free plan is available, you can also opt for premium plans that start under $10 per month. AfterShip Pricing *With annual billing or pay monthly at a higher cost 15. OpenTable Best for: Restaurants needing online booking and reservations management tools Cost: 30-day free trial with paid plans from $39 per month helps increase sales by accepting online reservations and boosting your online visibility since customers can discover your restaurant easily. In addition, you can follow up with guests afterward for additional marketing through post-dining surveys. There's no risk of seeing if OpenTable is a good fit for your restaurant website since you can use the Squarespace plugin for 30 days. OpenTable Pricing 16. Xero Best for: Small businesses looking to integrate accounting software with their website Cost: Paid plans from $12 is beginner-friendly online account software that integrates with websites. It has all the must-have functions small businesses need, from invoicing clients, tracking inventory, and managing payroll to tracking project expenses and accepting payments from service providers such as Stripe. Xero also has a business dashboard that tracks your financial movements to better understand your business' current liabilities and assets. Additionally, it's available for free with the Squarespace Business plan. Alternatively, if you're already using QuickBooks, use the QuickBooks Squarespace plugin. Xero Pricing How to Add Squarespace Plugins Some of the Squarespace extensions listed above can be added directly from . Other Squarespace plugins, such as Elfsight's Form Builder, require integration through the platform's code embedding tools. To see which Squarespace extensions can be integrated directly from the platform, from the Products drop-down menu, in the second column under "Sell Anything," click on "Extensions." This takes you to a page with a list of Squarespace extensions. If you have already created an account and are interested in connecting a plugin, select it and click "Connect to Site." For Squarespace plugins not listed on the Extensions page, follow the integration instructions on the plugin providers' websites. If you don't yet have a website, see how easy it is to build a Squarespace website with our free Squarespace video tutorial. Then visit , click on "Get Started" in the upper-right of the screen, and select a template. Next, add your account information, select a domain name, and complete your registration. Within a few minutes, you will have your new account set up and be on your way to building your company's online brand presence. Frequently Asked Questions (FAQs) Does Squarespace have free plugins? Many of the Squarespace extensions that integrate with the platform are either free or have freemium versions you can start with. Alternatively, some Squarespace plugins are free when you subscribe to upper-tier plans or offer free trial periods to test an extension before buying a license or subscribing to a paid plan. How do I get free Squarespace templates? Squarespace offers dozens of free, customizable templates for small business websites. All of the templates offered on the platform are free and can be updated using the integrations and plugins mentioned above. For more information, read our article on the top free Squarespace templates. What are the top Squarespace website design tips? Start by picking an appropriate Squarespace theme and then customize it based on your business' unique website features and functionality needs. Add premade content blocks to build out your pages and use site-wide settings to align the design of your Squarespace website with your branding. Still undecided? Check out our expert Squarespace review to learn more about this leading small business website builder. Bottom Line Do more with your small business website using Squarespace plugins, integrations, and extensions. Many are available for free, allowing even budget-strapped small businesses to build a website easily, quickly, and at a low cost. And if you haven't already, create your account and start building your site with . You Might Also Like… See how Squarespace vs WordPress compare before choosing where to build your site. Not sure Squarespace is best for your business? Read our list of the best Squarespace alternatives for small business websites. Learn more about the different website builders available by checking out our comparative assessments.
Discover more resources
for your business
Arellano University School of Law, Juris Doctor
San Beda University, Bachelors of Science in Legal Management