CPA License in Iowa
PH.D. from Pennsylvania State University
BS from University of Colorado
Certified QuickBooks Time Pro
Quickbooks ProAdvisor, Online & Desktop
Accounting
Bookkeeping
Accounting software
Individual taxation
Business taxation
Tax research
Tax planning
CPA with 25 years of experience
QuickBooks ProAdvisor
Tim worked as a tax professional for BKD, LLP before returning to school and receiving his Ph.D. from Penn State. He then taught tax and accounting to undergraduate and graduate students as an assistant professor at both the University of Nebraska-Omaha and Mississippi State University. Tim is a Certified QuickBooks Time (formerly TSheets) Pro, QuickBooks ProAdvisor for both the Online and Desktop products, as well as a CPA with 25 years of experience. He most recently spent two years as the accountant at a commercial roofing company utilizing QuickBooks Desktop to compile financials, job cost, and run payroll.






Tim loves camping with his wife and family, fishing, and hopes to someday return to golfing! Weekends that aren't spent camping are usually filled with remodeling his old farm house, garage, and barn. He hopes to have it all done before retirement in 10 to 15 years!
"Accounting is not just a necessary evil. It can provide valuable information about where you make and lose money, lead to informed decision making, and help you feel confident that you understand where your business is now and where it is headed."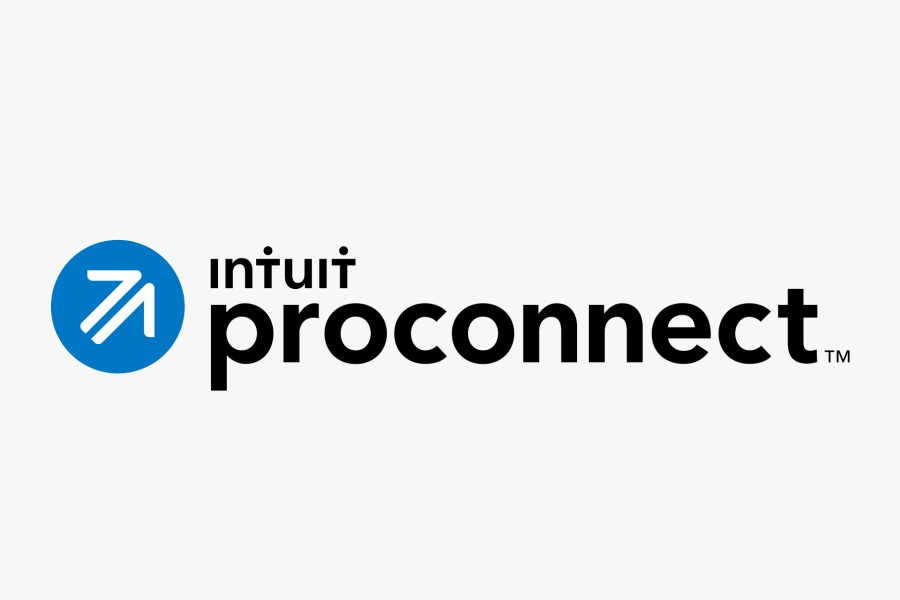 October 19, 2022
ProConnect Tax Online Review: Features & Pricing 2023
is a cloud-based professional tax preparation software designed specifically for firms centered on QuickBooks Online Accountant. It provides powerful features, such as missing data review and document management, and is priced on a pay-per-return basis with no annual fee. It also has a K-1 package and a tax planner with the ability to project multiple case scenarios. While it can handle a large variety of different business and individual returns, it can't prepare Form 5500 or Form 706 returns. What We Recommend ProConnect Tax Online For Firms using QuickBooks Online Accountant: You can advise your bookkeeping clients with the power of QuickBooks Online Accountant, then bring information into ProConnect Tax Online seamlessly with a cloud-based workflow that resides in one place. It's for this reason that we selected it as one of the best professional tax software programs for QuickBooks Online ProAdvisors. Firms with remote tax preparers: ProConnect Tax Online is cloud-based and uses a unified portal that allows you to create and share documents with your remote tax preparer. Firms wanting access to extensive support features: ProConnect Tax Online offers a variety of support and training resources to ensure that you're never at a loss for assistance. Beginning with the Easy Start onboarding program, you'll be set up for success. The training and education provided are top-notch, and you can also access expert support and in-product help. ProConnect Tax Online Alternatives Firms preparing a high volume of returns: ProConnect Tax Online's pay-per-return pricing basis isn't cost-effective if you need to file a high volume of returns. is an excellent option for firms that are looking to save money. It offers an affordable price for unlimited returns, access to dedicated technical support, and a money-back guarantee if you're not satisfied. Firms preparing Form 5500 or Form 706 returns: ProConnect Tax Online can't handle Form 5500 and Form 706 returns, but can file both types of returns, as well as other complex returns such as consolidated returns and oil and gas returns. Firms seeking software compatible with QuickBooks Desktop: If you're seeking software that's compatible with QuickBooks Desktop, is a great option. Its forms-based interface allows users to import account balances from QuickBooks Desktop, allowing for a seamless transfer of data. ProConnect Tax Online Pros & Cons ProConnect Tax Online Pricing All ProConnect Tax Online users must pay per return on a sliding scale based on the total number of returns purchased. There's also a Bundle & Save option for multiple returns, which has discounted pricing for a limited time. Both individual (1040) and business (1041, 1065, 1120, 1120S, and 990) returns include e-file for federal, state, multistate, and municipal returns. Bundle & Save: $1,999 for 50 returns (45 individual and 5 business returns) and $5,799 for 200 returns (180 individual and 20 business returns) ProConnect Tax Online Features Tax planner: Use ProConnect Tax Online's tax planner to plan ahead with your 1040 and Schedule C clients by playing around with comparative tax scenarios. These include making multiyear comparisons for up to three years and building multiple case scenarios. You can also calculate tax liability and import diagnostics. Document management: With ProConnect Tax Online, you can upload and store documents and view them as you do the return. You also have the option to download forms and you can customize your requests for tax information, based on the previous year's information. Missing data review: ProConnect Tax Online will flag missing data fields as you're working on a return so that you can identify any gaps or discrepancies prior to filing. This streamlines the process of identifying errors, creating a quicker review time. K-1 package: Partnerships, S corporations, and fiduciaries can produce letters, K-1 forms, K-1 state forms, and other applicable forms for each individual partner or shareholder. E-filing: ProConnect Tax Online allows you to view the e-file status of all of your clients with a dashboard that allows you to sort, filter, and check for rejections. You can also offer e-signature, which lets your clients review and sign forms from anywhere, on any device. Prep for Taxes: This lets you review, adjust, and transfer client data in less time. You can quickly identify accounts that haven't been mapped to tax lines and update tax lines more efficiently with predictive text entry. You can also view, modify, and approve any changes made to your clients' books before exporting your prefiled form to tax returns. ProConnect Tax Online Customer Support ProConnect Tax Online has a variety of support resources that are available from the moment you sign up. The Easy Start onboarding program provides personalized customer support, automated data conversion, and a success guide to help ensure that you're completely set up. By accessing the training portal in your software, you can earn free continuing professional education (CPE)/continuing education (CE) credits, join webinars, and participate in virtual conferences to learn from industry experts. You can reach ProConnect Tax by phone Monday through Friday from the hours of 6 a.m. to 5 p.m. Pacific time. You'll also have access to free 24/7 product support from ProConnect Tax Online's agents during tax season. An online peer community and searchable help widget are also available. ProConnect Tax Online Ease of Use ProConnect Tax Online's integration with QuickBooks Online Accountant makes it easy to access all of your data in one place. Equipped with an intuitive client portal, ProConnect Tax Online allows you to manage your accounting and tax clients from one dashboard. You can make client information changes in QuickBooks Online Accountant—and those changes will be reflected automatically in ProConnect Tax Online. You can also take your client's balance sheet and profit and loss statement and apply them to your year-end tax work with the Prep for Taxes feature. ProConnect Tax Online User Reviews ProConnect Tax reviews from users show that the platform has high praise for ease of use and seamless integration with QuickBooks Online. Reviewers also love the vast customer support resources, including 24/7 support during tax time. One of the complaints, however, is its pay-per-return pricing basis, which makes it expensive for users who file a large number of returns. Another drawback is the inability to file Forms 5500 and 706. The software has earned the following average scores on popular review sites: TrustRadius: 7.2 out of 10 based on around 20 reviews Capterra: 4.2 out of 5 based on around 15 reviews G2: 3.4 out of 5 based on around 15 reviews Frequently Asked Questions (FAQs) Do I need an EFIN to use ProConnect Tax Online? Yes, ProConnect Tax Online requires all return preparers to be authorized by the IRS as an electronic return originator (ERO) and have a current electronic filing identification number (EFIN). What is ProConnect used for? ProConnect is software used by paid tax professionals to prepare tax returns for their clients. For do-it-yourself (DIY) tax software, see our guide on the best small business tax software. Does ProConnect have a tax organizer? Yes, using ProConnect you can provide your client with a tax organizer by selecting from several organizer templates and creating a customized document checklist for returns you plan to e-file for the year. Bottom Line is a great companion software for firms specializing in providing client services with QuickBooks Online. It integrates seamlessly with QuickBooks Online Accountant and can be managed from a single dashboard within the software. While it's an ideal solution for firms that prepare a limited number of returns, because of its pay-per-return pricing basis it can get pricey if you anticipate filing a large quantity of them.
Discover more resources
for your business
CPA License in Iowa
PH.D. from Pennsylvania State University
BS from University of Colorado
Certified QuickBooks Time Pro
Quickbooks ProAdvisor, Online & Desktop
"Accounting is not just a necessary evil. It can provide valuable information about where you make and lose money, lead to informed decision making, and help you feel confident that you understand where your business is now and where it is headed."