Auto Dialing is a catch-all term for systems that help you ring a list of phone numbers. The premise is simple, but they actually differ a lot in how they manage calls, whether or not they provide phone service and what advanced features they offer. In this auto dialer software review we look at 3 of the top services and compared their price, features and functionality. See our recommendation below along with a detailed comparison:
Best Auto Dialer Software For Small Businesses: CallFire
We Recommend CallFire as the best auto dialer for small businesses because they are the most affordable, they provide VoIP phone service directly and because they are the only service that lets you talk on the phone as well as "call blast" with a pre-recorded message.
Auto Dialer Summary Comparison Table
CallFire

Velocify

Five9


Price of Base
Package


$0/month

5 cents/minute
(all phone charges
included)


$100/user/month

1.5 cents/minute
(phone service charges
not included)


$185/user/month

(all phone charges
included)


Can you also use
as your primary
phone service?

Yes

No

Yes

Dial Patterns


Progressive
Dialing


Preview
Dialing


Preview Dialing
Progressive Dialing
Predictive Dialing


Can you play
a pre-recorded
message?


Yes, and you can call automatically



Yes, but you have to manually start each call



No



Can you leave
a pre-recorded
voicemail?


Yes



Yes



Yes


Additional
Features


- Mass Texting
- Keyword Campaigns
- Call Recording



- Email Tools
- Mass Texting
- Lead Capture
- Call Recording



- Email Tools
- Call Recording
- Supervisor Monitoring

Integrations

Salesforce,
SugarCRM and many
others

Salesforce, Zillow,
DocuSign and more

Salesforce, Zendesk
and a few others

Support

Monday to Friday
6am to 6pm PST

Phone and Email

Monday to Friday 6am to 6pm PST

Phone and Email

24/7

Phone and Email

Learn More
Why We Recommend CallFire as the Best Auto Dialer For Small Businesses

CallFire gives you loads of calling and marketing tools for a price that's much lower than their competitors. Their pricing is scalable: There's a pay-as-you-go plan that's 5 cents a minute, or you can get 90 hours of call time for a fixed $199/month.
Some of the unique things they do is they let you play callers a pre-recorded message. This "Voice Broadcast" feature is something you can setup and run automatically, so you don't have to call each number manually to get the message out. They also offer text blasting and a unique text marketing service that lets you run campaigns such as "Text ICECREAM to 55555 for more information."
CallFire is a VoIP provider as well as an auto dialer, so phone service is built into their pricing. If you want to use CallFire as your main service provider you can even rent phone numbers and take incoming calls.
When to Use Five9?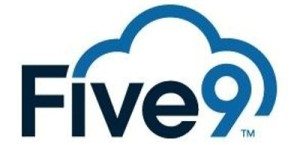 Five9 offers more advanced auto dialing features. In particular, there's predictive dialing, which can be helpful in a larger office with a lot of call agents. The dialer goes through a list of numbers and waits for somebody to actually pick up before connecting an agent. Dead numbers and answering machines are skipped, which can save your agents a lot of time.
The downside to Five9 is the higher price tag: It starts at $185/user/month for basic service. That same amount can go much further with CallFire.
How Auto Dialing Works
There are 2 ways to use an auto dialer: You can go through a list of phone numbers and leave a pre-recorded message, or you can speak directly on the phone with clients.
The latter option makes it easier to call a long list of leads and keeps sales teams better organized. Auto dialers can also link with your CRM to display contact information, notes and other details about the lead or client, so it removes the hassle of finding notes before a call.
Pretty simple right? Not so much. Auto dialers differ a lot in how they go through a list of numbers: Some will automatically ring one number after the next, while others give agents control over when to start (or skip) the call. There's 3 main dialing methods (also known as dial patterns) that actually make a big difference in how your team functions.
Preview Dialing gives the agent the most control. The system shows you the number and contact information (including CRM records) first, then you can click to dial or pass onto the next number.
Progressive Dialing is like preview dialing except the phone will ring automatically after a preset amount of time. You still get 20 seconds or so to view contact information.
Predictive Dialing saves you the most time. The system goes down the list, dialing each number, and only notifies you when somebody picks up. This frees up all that time spent dialing leads that don't answer. The downside is you go into the call blind since you don't get to preview contact information. Also, you run the risk of missing calls if somebody answers but all your agents are busy.
This is the gist of auto dialing. CallFire uses progressive dialing, Velocify uses preview dialing and Five9 lets you choose between the 3.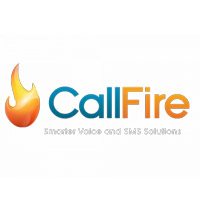 CallFire uses the progressive dialing pattern. Phone service is provided by CallFire, so you just need to hookup a headset to your computer and you can make calls straight from their online dashboard.
You can also play pre-recorded messages to clients, which is something you can't do with the other services. With this feature, you record your message, enter the list of numbers and the system does all the work. If you want to give clients the opportunity to respond to the message, you can create a "Press 1" option – i.e. "Press 1 to reschedule your appointment," which would connect the caller to somebody at your business.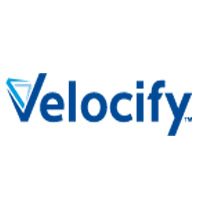 Velocify uses the preview dialing pattern. They do not provide phone service themselves, but they do integrate with providers. When you click to begin a call, your phone will ring and it will be Velocify making the outgoing call to the lead.
Velocify does let you play pre-recorded messages to clients, but you have to manually ring each number and press a button to play the message.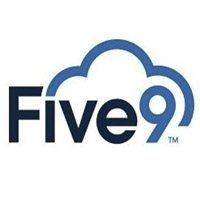 Five9 lets you choose between preview, progressive and predictive dialing. Of the 3, they are the only service to offer predictive dialing. Like CallFire, they provide phone service for you, however you cannot play pre-recorded messages to clients.
Price
Let's say you have 3 agents who need 10 hours of call time per week each (or 120 hours total per month):
CallFire would be the cheapest at $284/month. Velocify would be in the middle at $408/month (excluding phone service) and Five9 would be the most expensive at $555/month.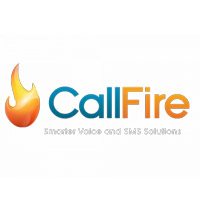 CallFire has 4 different plans depending on the number of minutes (or text messages) you need per month. The pay-as-you-go plan is 5 cents per minute or text with no monthly fee. The Lite plan gives you 2,500 minutes for $99/month, the Startup plan gives you 5,500 minutes for $199/month and the Pro plan gives you 20,000 minutes for $599/month. Additional minutes purchased are at the plan credit price.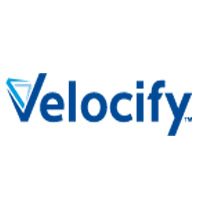 Velocify starts at $100/user/month. Unlike the other services, Velocify does not include phone service, so you have to factor in that cost as well. Despite this fact, Velocify also charges 1.5 cents/minute to cover the cost of transferring the call.
You can upgrade to their advanced "Lead Manager" or "Dial IQ" for $35 and $20/user/month respectively. This gives you additional tools like automated SMS texting, interactive call menus and more. (read more here)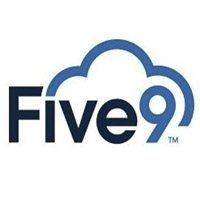 Five9 does not publicly list pricing, but we do know their outbound calling service, which is what you need if you want the auto dialer, starts at $185/user/month.
Features
All 3 of these services offer these advanced features:
Auto-voicemail. When you reach a caller's mailbox, you can click to play a pre-recorded voicemail message, rather than have to repeat the same message over and over again. With all these systems besides CallFire this is a manual process. You have to wait for the call to ring and press a button when you reach the voicemail.
Call Recording. Automatically record phone calls so you can go back and listen to them later. This is something you can turn on and off, so you don't have to record all phone calls all the time.
Call Reports. View reports on your calls, including talk time per agent, call success rate and more.
Besides that, each of these services have unique additional features. In a nutshell, Callfire has text (SMS) marketing tools, Velocify has strong lead management for salespeople and Five9 has great email tools for customer service reps.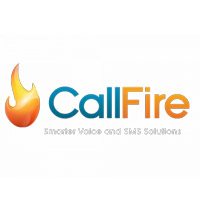 CallFire has many additional communication and marketing features. You can mass-text clients, which works just like mass-calling them with a pre-recorded message. You can even set up promotional campaigns where callers send a text for more info – i.e. "Text ICECREAM to 55555 to find our current location." It costs an additional fee to "rent" a keyword, but the price is only between $10 and $25.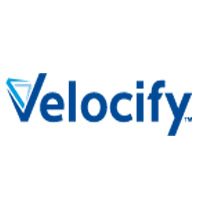 The Velocify auto dialer is actually an add on to their lead management system. This product aggregates leads from many different systems, including webforms, marketing automation systems and many other lead providers (view the full list here). From there you can distribute leads to your salespeople and place them into a campaign that includes automated texts and emails, as well as scheduled calls.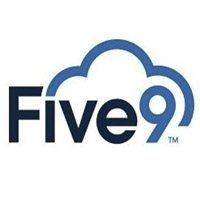 While all 3 services have call reports, Five9 has the best reporting engine. There's over 100 standard reports covering details about your contacts, agents, campaigns, and more (read more here).
One of the unique features is the integrated email client. Five9 not only lets you send and receive emails from their online dashboard, but it can scan incoming emails for keywords and determine the category, mood or urgency of the message. This is especially helpful for customer service agents. Five9 can suggest resources or scripted responses based on keywords or phrases in the message. There's also silent call monitoring for supervisors to listen in on calls.
Ease Of Use / Setup
Each of these programs are web-based, so you don't need to install any software. Nor do you need any additional hardware besides a headset (or for Velocify, your phone). By and large, users found the setup process to be simple for all 3 programs. However, a few noted challenges setting up integrations.
Integrations
Something that makes auto dialers such powerful tools is the ability to import leads and contact information from a CRM or Help Desk program. Each of these auto dialers support some integrations. Here's how they compare: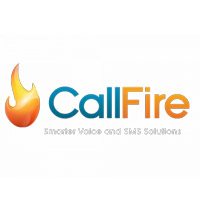 CallFire links with Salesforce, SugarCRM and most other CRM systems. Integrations are set up manually by importing a spreadsheet to CallFire, so as long as your CRM can export contacts as an excel sheet, you're good to go. The downside is you'll have to do this before each campaign in order to have all the latest contacts in your system. (Read more here)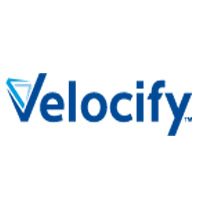 Velocify has a tight integration with Salesforce that lets you dial straight from the CRM. They don't integrate with any other CRMs, however, or Help Desk programs. Since Velocify's main product is a lead manager, they integrate with hundreds of lead sources, like Zillow, InsureMeHealth, Credit.com and more. (View the full list here)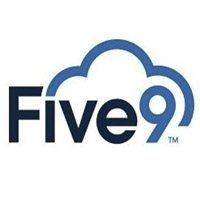 Five9 can link with Salesforce, Oracle, NetSuite and ZenDesk. Like Velocify, these are 2-way integrations so any notes you enter about a call will be automatically captured in your CRM. (Read more here)
Support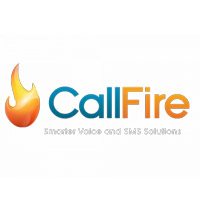 Phone and Email support is available Monday to Friday, from 6am to 6pm PST. Their help center includes articles, videos and live or pre-recorded webinars.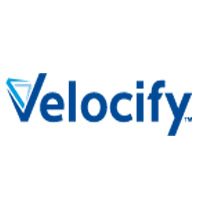 Phone and Email support is available Monday to Friday, from 6am to 6pm PST. There's also a help center with articles, videos, FAQs, webinars and training classes you can sign up for.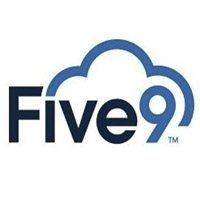 Phone and Email support is available 24/7. The Five9 resource center also has videos and webinars you can sign up for.
The Bottom Line
Of all the services we looked at, CallFire offers features that are most helpful to small business. Progressive dialing and "Voice Broadcast" (which call blasting with a pre-recorded message) are what most businesses are looking for when they think of an auto dialer. CallFire also has the best pricing and provides their own VoIP phone service, so you don't have to use up minutes on another plan.