Autopano is a real estate software that has an imaging feature for creating panoramic images. It is designed to help real estate professionals create virtual tours and presentations for their clients. We compiled Autopano reviews from around the web and found that it has mainly positive ratings. We also compared the most popular pricing options available.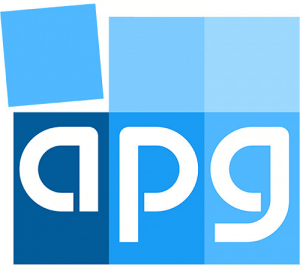 Summary of Autopano User Reviews
What Autopano does well:
According to the positive reviews online, Autopano has lots of options for stitching pictures together. Other users like how easy it is to use. They are also pleased with certain features such as spherical functions, cylindrical projections, and mirror ball projection.
What Autopano does not do well:
According to the negative reviews online, Autopano can be slow at times. Some users also reported that the software crashed while using it.
Most Helpful Positive User Review:
According to a user who gave Autopano positive feedback on G2 Crowd, the software has many imaging options such as stitching photos using the 360 sphere, 360 panorama, and simple multiple shots on a tripod. He is pleased that the final output gives plenty of possibilities for rendering the kinds of files he wants.
Most Helpful Negative User Review:
According to a user who gave Autopano negative feedback on G2 Crowd, the software sometimes crashes while he's using it. He also said that the images are sometimes low in quality.
Autopano Pricing
Autopano offers only one plan. It has a one-time fee that costs approximately $122, but clients can buy it for €99, exclusive of taxes. It includes all features including intuitive interface, real-time panorama editor, and more.
Autopano Features
Check out the list below of some of Autopano's features.
Intuitive Interface
Color Correction Engine
Real-time Panorama Editor
Mask Tool
Multiple Points of View
Useful Autopano Resources
Top 25 Real Estate Flyers & Free Templates – Looking for other design materials for your real estate business? Here are some free templates for flyers and marketing materials to improve your marketing efforts.
Best Real Estate CRM 2017: Contactually vs Top Producer vs REthink CRM – In need of a real estate CRM software that matches your business' specific needs? Read our guide to find the right fit for you.
The Best Real Estate Software: Our Picks for 2018 – Are you looking for the most suitable real estate software for you and your team? Do you need one as an individual realtor? Read our guide for our best picks for 2018.
Real Estate Marketing & Sales Strategy From the Pros – Learn everything you need to know about real estate using our in-depth resources, articles, and guides here.
Autopano Overview Video
This video provides a brief summary of Autopano's notable features.
Top Autopano Alternatives
Not sure if Autopano is the right fit for you? Read our reviews of the top real estate software.