Avaya Scopia combines hardware and software to provide an all-in-one video-conferencing solution. This visual communication platform can be fully integrated into the IP Office platform (their business phone system offering). We compiled user reviews from around the web and determined that Avaya Scopia has a mix of positive and negative ratings. We also compared the most popular pricing options available.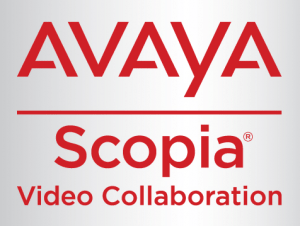 Summary of Avaya Scopia User Reviews
What Avaya Scopia does well:
Users who recommend Avaya Scopia said that the system is user-friendly and is great for meetings, interviews, or conference calls.
What Avaya Scopia does not do well:
Some customers who gave Avaya Scopia critical feedback said that the software crashes sometimes or is slow to respond.
Most Helpful Positive User Review
A customer who gave Avaya Scopia a positive review on G2 Crowd said that the program is simple and straightforward to use. He mentioned that it has good customization options.
Most Helpful Negative User Review
A customer who gave Avaya Scopia a critical review on Google Play Store said that he experienced dropped calls while trying to contact their customers. He also said that the software crashes at times.
Avaya Scopia Pricing
Rates for Avaya Scopia are not published on the company's website. Prices for programs similar to Avaya Scopia can range between $20/month (for basic software) to $1,000/month (for more advanced applications). The system offers both desktop and mobile applications. Contact support for detailed pricing details based on your business requirements.
Avaya Scopia Features
Unified central management of video conferencing deployment
Video endpoint and network device management
Supports both distributed and centralized deployments
Virtualizes conferencing resources
Unified Communications (UC) integration
Manages access and costs with detailed reports
Microsoft and IBM back office integration
Multi-tenant for service providers
Useful Avaya Scopia Resources
Best VoIP Provider for Small Businesses in 2018 – We looked at the most popular providers and rising stars that covered the range of options for small businesses in terms of available features and price.
VoIP Speed Test — How Many VoIP Phones Can Your Internet Connection Support – Before you install a VoIP phone service for your small business, make sure you know how to measure your internet connection's ability to manage the traffic.
4-Line Phone System vs. VoIP: Which is Better – Learn why it is time for your business to upgrade your 4-line phone system to a VoIP provider.
VoIP vs Landline: What's the Best Small Business Phone System – Learn about the advantages and disadvantages of voice-over-IP (VoIP) and traditional landlines. Explore both technologies so you can decide on the best solution for your business.
Things to Consider When Setting up VoIP Phone Service – Learn everything you need to find the best VoIP phone service provider for your needs.
Avaya Scopia Video Overview
This video shows how Avaya Scopia works.
Top Avaya Scopia Alternatives
Not sure if Avaya Scopia is the right phone system for your small business? Read our reviews of all top VoIP service providers or check out one of these three Avaya Scopia competitors.