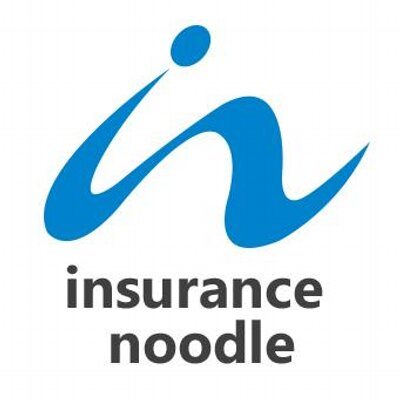 I had an opportunity to speak with Ralph Blust, the President of Insurance Noodle (a subsidiary of Insureon), about small business insurance. Insurance Noodle helps independent insurance agents offer business insurance policies to their clients from more than 40 companies. Instead of building relationships with each company directly, an agent signs up for Insurance Noodle. This allows agents to efficiently shop around to find the best policy for their clients.
The following Q&A is based on my notes of our interview and does not necessarily contain direct quotes from Ralph Blust.
Click Here to get our FREE Google advertising guide and discover the 6 steps you can use to show up #1 in Google search
Question: Will you pay more buying insurance from an agent versus going directly to the insurance provider?
The cost of a particular policy will be exactly the same, regardless of whether you buy the policy from the agent or directly from the insurance provider. However, there is a greater opportunity for a small business to save money or find better value when working with an independent agent because an agent can offer comparisons from multiple carriers. There are wide differences in how much insurance companies charge for very similar policies. The differences in price can be dramatic. For example, I recently saw one applicant receive two quotes, one for $2,200 in annual premium from one carrier, and another for $4,700. They both provided very similar coverage. Working with an agent that can get quotes from multiple providers is very important.
Question: How should one find a good insurance agent?
Not all insurance agents have the expertise for or interest in serving small business clients. There are two questions I would ask a potential insurance agent: How many clients do you serve in my industry and what is their average monthly premium? You don't want to be the first plumbing business or restaurant for which they have found insurance coverage. Ideally, the insurance agent should have at least 3 to 5 clients in your industry. The monthly premium gets to the average size of business that they serve. If their clients are paying $35,000 per policy on average in annual  premiums, they are probably serving larger clients, and might be the right agent for a single-location pizza place. You want to find an agent who is familiar with your type of business, and experienced working with businesses of your size.
Question: What mistakes do small businesses make when buying insurance?
Small businesses often focus solely on price. The decision to buy insurance is often driven by external factors, such as a client or business partner requiring a certificate of liability. Companies want to spend the lowest amount to satisfy the requirement. However, this approach ignores that insurance provides an important function, providing financial protection against unfortunate events. Those that focus on price sometimes get poor financial protections. In addition to financial protection, an insurance buyer should focus on coverage, financial stability of the carrier, and client satisfaction (especially on claims payment). Some insurance policies cover "all types of loss" and others "only specified perils." For example, a property policy that does not cover all types of loss might not cover a broken window that resulted from hundreds of fans celebrating after a major sports game victory.
Question: Can you talk about the financial stability of the carrier?
I have seen many financially unstable carriers go under during my career. When a carrier goes bankrupt, they may not be able to meet their obligations to pay claims. However, finding out the financial stability of a carrier is not difficult. There are several companies that rate insurance companies, including A.M. Best, which is considered the gold standard. Insurance Noodle only works with carriers rated A- and above by A.M. best.
Question: Are there any other big mistakes that small businesses make involving insurance?
Yes: they don't report claims. Business insurance costs good money. When something happens, use the policies you have paid for. In most cases, unless there has been a pattern of problems, your rates will not skyrocket when you report a claim.
And it's also important to report a claim as soon as it occurs. Typically, you can report a claim by phone to the insurance company or your agent. However, you should read your policy to confirm the exact instructions from your carrier. If you don't report a claim within a reasonable time, you could forfeit some or all your coverage for the incident.
While something may appear to be a small incident at first, there is often a tendency for small incidents to become larger ones. However, insurance companies have the loss mitigation experts to minimize the potential size of a claim. The earlier they get involved, the better it is for both you and the insurance company.
Click Here to get our FREE Google advertising guide and discover the 6 steps you can use to show up #1 in Google search