Avvo is a legal information provider, as well as a phone-assisted legal advisor network. The company offers fixed prices as opposed to hourly rates. We compiled Avvo reviews from around the web and found that it has mainly negative ratings. We also shared the subscription options available for small businesses.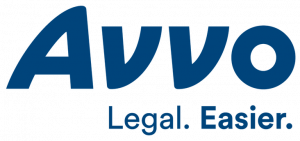 Summary of Avvo User Reviews
What Avvo does well:
According to the positive reviews of Avvo online, users are happy with the lawyers they were assigned to. They like that some attorneys don't keep regular hours, which allows users to contact them anytime. Others are pleased that they are kept well-informed about the status of their cases.
What Avvo does not do well:
According to the negative reviews of Avvo online, some users were assigned lawyers that focused on selling them expensive packages instead of working on their case.
Most Helpful Positive User Review:
According to one user who gave Avvo positive feedback on SiteJabber, he was happy with the lawyer assigned to him. He said the attorney was compassionate, helpful, and attentive to his legal information needs. He likes that his lawyer responds even during weekends or late at night when he has an urgent matter that needs attending.
Most Helpful Negative User Review:
According to one user who gave Avvo negative feedback on Trustpilot, he was displeased with the lawyer assigned to him. He claims that he was not given any advice. Instead, he said the lawyer used the time to offer him a two thousand-dollar representation packet.
Avvo Pricing
Avvo has several payment options ranging from $39 to $595 depending on the service. They charge by service and do not have any membership fees. In the chart below, we compared a few of the most popular options that Avvo offers. All are legal services designed to help small business owners.
Service

Offer

Price


15-minute Business
advice session

15-minute phone call

Ask questions and get advice from a local,
experienced lawyer about your business.


$39


Document review:
Business contract

Review + 30-minute phone call

Choose a local, experienced lawyer to
review your business contract.


$199


Start a
single-member LLC

30-minute intro call + start-to-finish help

Select a local, experienced lawyer to help you navigate
the process of starting a single-member LLC.


$595


Create a
business contract

30-minute intro call + start-to-finish help

Have a local, experienced lawyer create a personalized
business contract that meets your needs.


$399

Document review:
operating agreement



Review + 30-minute phone call

Operating agreement reviewed by a local,
experienced attorney.


$249

Useful Avvo Resources
Best Online Legal Services Software — Read our buyer's guide for a comparison of the top online legal services for small businesses. We compare Rocket Lawyer vs. LegalZoom vs. Docracy to give you an idea of which online legal service will work best for your business needs.
Find a Small Business Lawyer: Avvo vs. UpCounsel – Are you looking for a small business lawyer for your business? Find out whether Avvo or UpCounsel is the ideal service that will match you to the lawyer that you require.
Best Business Structure: LLC vs S Corp vs C Corp & More – Are you wondering which business structure is ideal for you? Find out the difference between an LLC, S Corp, C Corp and other business structures.
Other Business Law Articles – Learn more about business laws using our guides and resources. From zoning, partnership agreements, UCC liens, and more, find out what the legalities of business structures require.
Avvo Overview Video
This video shows Avvo's CEO talking about how the software can help people the online legal services they provide.
Top Avvo Alternatives
Not sure if Avvo is the right fit for you? Read our online legal services comparison guide or check out one of these three Avvo competitors.