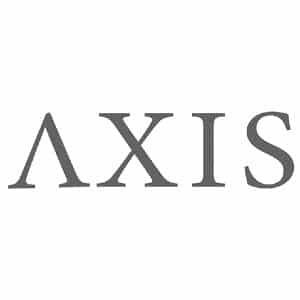 Axis TMS is a complete trucking management solution (TMS) that includes payroll as an add-on and in its most premium plans. It can handle everything from scheduling to International Fuel Tax Agreement (IFTA) reporting, maintaining individual trucks to working with outside carriers. It's more expensive than other transportation management systems (TMSes), but users give it high praise for how well it lets them manage their business.
What We Recommend Axis TMS For
We have reviewed several TMS software, as well as other payroll software and services that work with the trucking industry, and found Axis to be a great tool for the trucking company managing a fleet of trucks and payroll for staff and drivers. It is more expensive than its competitors and charges as much for its payroll as you'd find in many third-party payroll software. However, customer service is good, and people find it easy to use. We gave it 3.33 out of 5 stars in our evaluation of the best trucking payroll solutions, in part because of the lack of HR features.
Keep in mind that Axis TMS is for companies that want their payroll system to be part of a full-service TMS—you can't get stand-alone payroll software. In short, Axis is best for :
Fleet operations: Axis is designed for dispatch and tracking of multiple trucks and jobs.
Trucking companies needing to upgrade from a manual dispatching system: Axis lets you add and track all the information you need for dispatching a haul and invoicing a customer.
Carriers with vehicles operating in different states: The IFTA add-on collects all the information needed for filing IFTA taxes, such as miles driven in each state and the amount of fuel used.
Established trucking companies sure of what they want in TMS software: If you have experience with TMS software and are willing to take a chance on a three-year contract, the software offers a lot of value for the money.
When Axis TMS Would Not Be a Good Fit
Independent drivers: This software is more expensive and offers more tools than the average single owner-operator will need. Check out our best payroll software guide for more affordable, non-trucking specific options.
Budget-constrained businesses: In addition to the base charge, Axis has per-truck fees for some add-ons. Our free payroll software guide will provide you with basic options that don't cost any money. Keep in mind though; there won't be any special features for paying drivers or managing fleets.
Looking for something different? Read our guide to the best payroll services to find a solution that's right for you.
Axis TMS Overview
PROS

CONS

IFTA tracking
Payroll costs extra or requires a 36-month plan
Mobile app connects to electronic logging device (ELD)
Does not pay taxes
Easy to use
No HR features
Axis TMS Pricing and Features
Price and features depend on your level of commitment. The longer you agree to license the software, the more functions you get or can access at reduced prices. There is a free trial as well.
Features

Monthly

12-month License
(billed annually)

36-month License
(billed every 36 months)

Cost

$90/month + $15 per truck/month

$65/month + $12 per truck/month

$50/month + $10 per truck/month

Unlimited Users

✔

✔

✔

Dispatch

✔

✔

✔

Driver Mobile App

✔

✔

✔

Real-Time Monitors

✔

✔

✔

Location Management

✔

✔

✔

PC Miler

✔

✔

✔

ELD Integration

✔

✔

✔

Fuel Card Integration

✔

✔

✔

EDI, API Integrations

✔

✔

✔

Billing

$40/month optional

Included

Included

Maintenance

$30/month optional

Included

Included

Payroll

$50/month optional

$50/month optional

Included

IFTA

$3 per truck/month optional

$2 per truck/month optional

Included
When you first get the software, it will lead you through the setup of your company settings. Be sure to have all your information handy, like insurance certificates, direct deposit information, employee data, and decisions on how you want to track or pay drivers. You'll need to have your drivers download the mobile app and register as well.
Payroll
Payroll is designed for drivers but can accommodate staff workers as well. You have the option to designate pay by mile, hour, or gross percentage. You can set up deductions, such as for benefits, and designate vacation and other pay. You can also assign different pay rates for different jobs—driving vs breakdown, for example. In addition, you can automatic pay periods, from weekly to monthly, pay by a custom schedule, or pay manually, such as after a run.
Axis sends pay stubs but does not handle direct deposit or check creation. It will prep and send the year-end tax reports but does not process payroll taxes. If you use QuickBooks, then payroll can integrate with its payroll or accounting software to handle these tasks and keep you on budget.
Shipment Management
With Axis TMS, you can set up shipments and schedules, including multiple shipments on a contract or split shipments with cross-docking. You can set up a dedicated lane and let the system create orders for you from the queue. The software also enables you to view truck availability and send dispatch notifications automatically through text.
During a run, you can monitor the shipment for real-time status, estimated time of arrival, delays, and more. The software will send customers notifications about delays if desired. Drivers can send documents through the mobile app, which you can approve or decline, email to the customer, or attach to an invoice.
IFTA Management
Unless you sign up for the three-year plan, you'll need to pay for IFTA reporting. However, you may find the convenience worth the price. If you manage interstate shipments, it's vital that you keep accurate information on fuel consumption by location for IFTA reporting. Axis runs reports by truck or fleet and includes gas or diesel pumped by state and mileage by state. You'll need to connect your fuel card and telematics provider to the system, but it only takes a click. Axis supports most fuel cards and devices, but you can contact the sales team to ensure you are covered before purchasing the app.
Other ways Axis helps you stay compliant is by monitoring and maintaining records on affirmative action, driver safety, driver qualification (as required by the Department of Transportation), employee checks, and truck maintenance. The documents section lets you store these, along with insurance documents, company policies, and government forms.
Truck Management
Track your fleet with truck monitoring that includes GPS locations, odometer and speedometer readings, and a real-time map view. You can chat with the driver through the app as well. The system similarly tracks trailers, including dropped and hooked status.
In addition to truck monitoring, the maintenance module lets you create schedules for regular maintenance and repairs based on date or mileage. You can record costs, upload documents, and run reports. This helps you keep compliant with regulations as well as ensure your fleet is running at top efficiency.
Mobile App
The Axis Driver app lets drivers respond to carrier dispatch. While on duty, the app sends location updates to the company. Users can see order offers, check in and out of stops, scan and load documents and photos (and fax them if needed), update a status, make cash advance requests, or send out breakdown alerts, maintenance requests, and more.
As of the writing of this article, users rate the mobile app 2.9 out of 5 stars on Android, but 4.5 out of 5 stars on iOS. Android users say the app is buggy and does not let them access or upload data. Those who like the app say it's easy to use, however.
Freight Brokering
If you work with multiple carriers, the freight brokering module makes it easy to track and assign shipments. The dashboard lets you know how many loads are active, awaiting bids, or have new bids. You can scroll down the spreadsheet-like form to see the details, including miles and bids. It sends out confirmations upon awarding a contract.
It can also match orders to carrier trucks that are available, making it easy to know where to send an offer. You can view carrier trucks to see their status on the map in case you want to personally invite one to take on a job. The module lets you manage costs, invoices, documents, and more.
Billing
Axis TMS' Billing module is included with an annual or three-year license. It allows you to approve driver documents and generate invoices once a job is done. Auto-sorting of paperwork makes it easy to track all the items you need and sends an alert if you are missing something. You can set custom charges or recurring rates for jobs. Invoices can be sent individually or in batches, and the system tracks how long before each is paid.
Axis is working on its own accounting system, according to user feedback, but currently will integrate with QuickBooks for billing and payroll.
Axis TMS Ease of Use
The Axis user interface is bright and clean. Axis users say the training and customer support is very good and that the interface is overall easy to use. You can find a knowledge base online with illustrated articles and some training videos. While the section says "manuals," this is really where they have specific help articles. We did find the list thin, but the search feature pulls up articles, so if you don't see the answer to your question, use the search bar. Some of the articles only tell you what a feature does, not how to use it, however.
Overall, the attributes that make Axis TMS easy to use are:
Responsive customer support
User-friendly interface
Knowledge base, training videos
Keep in mind that it does have excessive windows and steps to complete a single function. Also the help articles don't cover all the tasks users need to perform.
Top Axis TMS Alternatives
| | | |
| --- | --- | --- |
| Best for: Trucking companies needing strong HR functions, like training and learning | Best for: Trucking businesses that want a simpler, more straightforward option for payroll and HR | Best for: Owner-operators using QuickBooks for accounting and wanting to add payroll |
| Base monthly fee from: $59 | Base monthly fee from: $39 | Base monthly fee from: $40 |
| Integrates with trucking software, payroll, benefits, HR | Payroll, load management, accounting software, IFTA, dispatch | Integrates with other trucking management software while providing complete bookkeeping and payroll |
| | | |
What Users Think About Axis TMS
Most of the user reviews on third-party sites are from 2018, but the only trend we saw over time was an improvement in the customer service scores, which is a good sign. Overall, users appreciated the ease of use, although some complained that too many windows needed to be open when navigating among steps in a task. Users also praised the training, and even the user who complained about "too many glitches" said they called customer service each day and gave them 4 out of 5 stars.
When reading through user reviews, we noticed some trends:
| Users Like | Users Don't Like |
| --- | --- |
| User friendly | Lots of glitches when first starting |
| All the tools needed for running a trucking company | Too many windows to open when navigating |
| Excellent support | Complaints from drivers about the mobile app not showing information |
Bottom Line
If you manage multiple trucks or work with carriers, then Axis TMS can take away a lot of the headaches of managing drivers, trucks, trailers, and shipments. It's feature-rich but easy to use and has great customer support. While more expensive than other trucking management systems, users say it's worth the investment. There's a free trial, so visit Axis TMS and give it a try.