Gregory Garrabrants spent more than 15 years as an investment banker, management consultant, and attorney before joining Axos Bank as president and CEO in 2007. Under his leadership, Axos has built a reputation as a pioneer in the online banking space, offering quality deposit accounts with fewer fees that many traditional brick-and-mortar banks charge.
Axos Bank, formerly Bank of Internet USA, is a digital bank that provides innovative online banking products and services for business, personal, and institutional clients around the country. It has played a key role in reinventing the traditional banking model since it was founded in 2000. We spoke with Garrabrants about the bank's recent recognition from Forbes, how Axos Bank benefits small business owners, and what he expects for the future of the industry.
Gregory Garrabrants, President & CEO of Axos Bank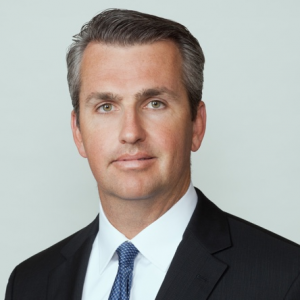 Garrabrants is the president and CEO of Axos Bank, a technology-driven financial services company that offers a handful of online banking products. Garrabrants earned his Juris Doctorate from the Northwestern University School of Law and his Master of Business Administration from Kellogg Graduate School of Management at Northwestern University.
After working with a handful of financial institutions, including Goldman Sachs and McKinsey & Company, Garrabrants focused his efforts on growing Axos Bank to become a leading player in the digital banking world. During the last 12 years, he has played a key role in evolving the traditional banking model to meet the needs of several business owners and consumers.
Axos Bank Receives High Recognition
FSB: Axos Bank was named to Forbes "America's Best Banks" list for 2019, based on growth, credit quality, and profitability, and among the "absolute best" bank accounts for small businesses by Architectural Digest magazine. What excites you about this recognition? What has Axos Bank done for small business owners in recent years?
Garrabrants: "We're honored to receive these sorts of recognition. They're a validation of the strong value proposition we offer all our banking customers, including small businesses."
Axos Bank Works to Offer Competitive Interest Rates and Remove Traditional Account Fees
FSB: Recently, there has been a surge in digital banking players. What makes Axos Bank more advantageous to business owners compared to industry competitors? What features and benefits do you offer for business owners that other banks may not offer?
Garrabrants: "Our small business bank accounts offer advantages that customers may not find with other banks. For instance, Axos Basic Business Checking charges no monthly maintenance fees and offers QuickBooks compatibility, up to 200 free combined transactions per month, and free bill pay. Axos Business Interest Checking offers competitive interest rates and no monthly maintenance fee with an average daily balance of $5,000."
Axos Bank Strives to Increase Cost Savings for Its Customers
FSB: Axos Bank offers unlimited domestic ATM reimbursements and the first 50 checks free of charge. How are you able to offer free ATM access and reduced fees when most other banks aren't able to offer something similar?
Garrabrants: "Being a digital-first bank allows us to pass along cost savings to our customers. That's why both our Axos Basic Business Checking and Axos Business Interest Checking can offer unlimited domestic ATM reimbursements and the first 50 checks free of charge to account holders."
Axos Bank Looks to Add Services and Expand the Products It Offers to Small Businesses
FSB: Some digital banks offer integrations with companies like PayPal and Square into its online banking platform. Beyond the remote deposit capture feature, does Axos Bank have plans to offer business products that include similar integrations?
Garrabrants: "Axos provides merchant acquiring services that allow the utilization of PayPal and Square through partnerships. Either in collaboration with other financial technology specialty companies or by building products ourselves, Axos is dedicated to continuing to expand the products we offer to small businesses.
"For example, Axos has developed an application program interface [API] store that provides for integrations with our larger commercial customer's core systems. We plan to continue to improve our small business offering into our banking platform that is architected to add services as 'tiles' or applications behind the password."
Axos Bank's Garrabrants Looks Forward to Providing More Opportunities to Reduce Banking Fees
FSB: What are some emerging trends in the digital banking space that small business owners should prepare for, and what are you excited about for the future?
Garrabrants: "Business banking at traditional branch based-banks is expensive. The fee structure associated with these accounts can pose significant drains on profitability depending upon the level of account usage. Currently, few, if any, digital banks have tackled the needs of small businesses given the complexity of the account-opening process and the needs of small businesses.
"We view small business banking as one of our most important strategic objectives. Over time, digital banks will work to digitize this more complex segment and provide small business owners greater opportunity to reduce fees and receive more responsive service."
What Axos Bank Does for Small Businesses

Axos Bank allows small business owners and consumers to open a variety of financial products online, such as online business checking accounts and business savings accounts. It's helping evolve the digital banking industry by passing along cost savings to its customers. Small business owners can bank directly from their mobile devices and deposit checks from anywhere.
The bank was originally founded in 2000 under the name of Bank of Internet USA. The company went public in 2005 (stock symbol: BOFI), where it raised $35.1 million at its initial public offering (IPO). BOFI became Axos Bank in 2018 and the holding company, Axos Financial, began trading on the New York Stock Exchange under the stock symbol AX. Axos Bank has about $10 billion in assets, which is small compared to the big legacy banks.