Quality customer service is extremely important. According to a study by Accenture, 52% of customers who've had a bad customer service experience with a company stopped buying their products and services. Plus, an estimated $1.6 trillion worth of business in the U.S. is lost for the same reason. We've compiled a list of 20 examples of bad customer service that you can hopefully avoid and learn from.
---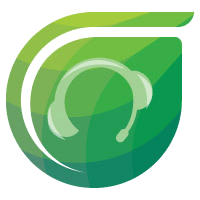 ---
2. Threatening that something bad might happen if we didn't buy their services
Lucy Thorpe, Lucy Thorpe Blog
I once took my youngest daughter to get her eyes checked. She turned out fine and we used a certain clinic because they have a reputation for quality service and the service was indeed good. But for several years now, they have been mailing me letters telling me that I must bring my daughter back for a checkup. The more I do nothing, the more irritating the letters I seem to get. The message behind these mailshots is that by ignoring them I am risking my daughter's health.
---
3. Kids can be seen, but not heard
John R. DiJulius III, Author, The Di Julius Group
A restaurant banned guests with strollers, high chairs, or booster seats. In addition, it displayed a sign that read, "Children crying or making loud noises are a distraction to other diners, and as such are not allowed in the dining room."
---
4. Having unreliable processes but still not being customer-oriented
Alex Bloom, Velaro
I once ordered tickets for a concert in another city. Two weeks before the concert, I got an email that my tickets had been shipped and they would arrive on the Saturday before my flight. The tickets never arrived. On Monday, I got an email that the tickets wouldn't arrive until Tuesday, sending me into a panic. My flight was leaving on Thursday and this was cutting it close. I called customer service, they canceled those tickets and gave me new ones they said would come electronically. On Wednesday (the day before my flight).
I finally got the confirmation email for this second set of tickets, but when I went to print them I got a message saying "electronic tickets" were no longer available! The company didn't deliver when they said they would, sold me a service they didn't even offer any longer, and never called me to tell me any of this. The company finally agreed to ship the tickets to the concert location, and they still didn't arrive until just two hours before the concert was scheduled to start. Needless to say, that kind of stress made me never want to buy tickets from that company again!
---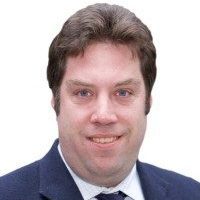 ---
6. Vague service clauses which most of the time bites the customer's back
Colin Shaw, Founder & CEO, Beyond Philosophy
Whenever I rent a car, I dread the moment when the agent asks if I want collision damage waiver insurance. I don't want it, but the way the question is asked always makes me second guess myself for a moment.
And then there is the confusing array of refueling options, and the half-dozen clauses I have to agree on the application. By the time I've got the keys, I'm never entirely certain what I've signed up for. And I'm slightly worried that it's more than I thought.
This is, of course, a terrible customer experience. The emotions the rental car process produces – uncertainty, confusion, anxiety – are exactly the sort of negative feelings that destroy long-term value for a company.
---
7. Charging a wedding couple $500 for each negative review from their guests
Alexandra Klausner, Daily Mail Online
It is natural for businesses to hate bad publicity and negative reviews. Some companies even go as far as deleting less-than-ideal feedback from customers.
But a hotel in upstate New York took it even further when they implemented a policy that charged $500 for every negative review that a wedding couple's guests wrote about the establishment. They offered to refund the $500 only if the review was taken down.
When word got out about this absurd policy, the hotel received an influx of negative reviews on Yelp.
---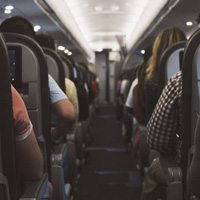 ---
9. "Maybe if you lose some weight we could have things that fit you."
Ewout Meyn, Pie Sync
This was said by a manager of a well known mega-lingerie brand to a slightly overweight girl. Needless to say, this quote went viral in no time. Although it might be true that your brand doesn't have certain sizes, but there's absolutely no need to react in this kind of way.
---
---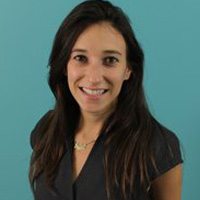 So one of us frantically asked one of the servers behind the bar for a glass of orange juice. Our friend is diabetic, she told him, and needs some orange juice ASAP. The server looked at our friend's shaking hands, looked at her, and said: "Nice act."
What happened next? Well, our friend went into shock. He shook uncontrollably and collapsed on the floor. We called an ambulance. The paramedics came, took him outside and helped him get his blood sugar level back to normal.
---
12. "You'll never get my iPhones you [derogatory slur]!"
Ryan Speier, Co-Founder, BriskSale.com
Sometimes the customer isn't always right. One of our co-founder's name is Zi. He's from China and it's really not apparent that English isn't his first language – he probably writes better than I do. Anyway, we had some scammer on the site trying to sell iPhones and was clearly creating fake tracking numbers and using stolen credit cards. Zi was firm with this fraudulent person and told him that the credit cards would be refunded and the orders canceled, to which the scammer responded with a racist slur. Despite the blatant racism, Zi was on the floor laughing.
---
13. "I knew you girls were a joke the minute you walked in!"
Steven MacDonald, Online Marketer, Super Office
A bride-to-be was searching for bridesmaid dresses for her upcoming wedding and was considering her options. Initially, she was treated normally by staff. However, as time passed, a pushy sales assistant came to the conclusion that she wasn't there to buy and told the lady and her three bridesmaids, "I knew you girls were a joke the minute you walked in!" Wow! Talk about jumping the gun!
The lady had every intention of buying, but unsurprisingly left the store immediately after her poor treatment and sent a complaint by email to the head office.
---
14. Service staff behaving unbelievably bad
DJ Gannon, Trip Advisor
I attended a function in a hotel. While we were there, my girlfriend was happy talking amongst her friends so I went to the bar for a quiet drink and watched the last few minutes of a football match which was on the TV. When the game ended, I asked a girl behind the bar where the best place to have a cigarette would be and she pointed to a set of double doors.
When I walked through the doors, they slammed behind me locking me out. I tried to get the attention of a male bartender, hoping he might come to my assistance. However, upon noticing my plight, he just looked at me and shrugged his shoulders. I pointed to the handle of the door and he just mockingly put his hand to his ear and shook his head in order to indicate that he has no way of knowing what I could possibly want from him! He walked away and left me like this when all he had to do was open the door. Another customer came to my aid in the end, and he too was shocked by the behavior of the bartender.
---
15. Being called rude names for not renewing services
Chloe Della Costa, Writer, Cheat Sheet
When Lisa Brown called to cancel the cable TV portion of her service, she was, of course, transferred to a retention specialist specifically trained to talk her out of it. She didn't back down, though. Much to her surprise and agitation, the next service bill she received was addressed not to her husband, Ricardo Brown, but to "Asshole Brown."
Just days after Brown's story went viral, three more customers of the TV cable provider came forward reporting their names had been changed to derogatory words.
---
16. Not treating a bad review constructively
Michelle Nati, Graphic Designer, Oddee
A bride-to-be was stunned when an upscale restaurant responded with a vicious tirade after she and her group complained about the poor attitude from staff in a Facebook review.
Although they enjoyed the food, the party was left dissatisfied with the level of customer service they'd received from staff and took to Facebook to complain about the poor service.
The one-star review prompted a scathing response from an unnamed member of staff who called the group "ugly," "cheap chav trash," "the worst, most vile people to ever grace our restaurant," and added, "we pity the groom." Ouch!
---
17. Announcing to the entire room that a credit card has been denied
Lisa Mirza Grotts, Etiquette Expert & Author
At my new doctor's office last week, the nurse took my credit card to pay for the co-pay. When the card was denied, she blurted out in front of the packed waiting room, "Your Visa has been denied."
I was mortified as the co-pay was just $10 dollars. When I left the office, there was a message on my mobile phone from my bank, saying that fraud had been involved so they shut down the card.
Instead, she could have said, "Lisa, I have been having problems all day with my machine. Can we try another card as I'm having trouble with this one."
---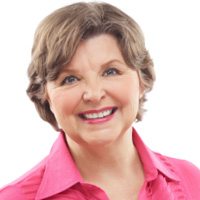 ---
19. Having unbelievably absurd attitude without basis
Amber Malcolm, CEO & Founder, Shabby Chick Cleaners
As my husband was pumping gas, an employee came out and began pressure washing the drive. The spray went everywhere! My husband and another customer began yelling at the employee to stop, but he refused and started taunting my husband!
He kept saying, "Why don't you tell my manager!" This sounded like a good idea to me, so I hopped out of the car and stormed into the store and requested the manager come babysit his employee until we were done buying gas. We were astonished!
---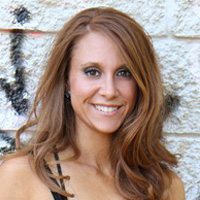 I said, very politely, "I don't understand your explanation, is there someone else who can explain it to me so I will understand it." She replied: "You're stupid." Then she hung up.
---
Over To You
We'd like to thank everyone who contributed samples of bad customer service experiences!
To the small businesses out there, we hope that these stories will help you avoid situations that could cost you your reputation and paying customers.
What is your favorite idea from this list? Leave your comments below and let's talk!
If you need tips on how to improve your customer service practices with your customers, read our article about top 29 customer service tips from the pros.