Bandit signs are advertisements that encourage homeowners to sell their home to an investor. To attract homeowners, investors place signs with messaging like "Sell Your House for Cash" and a phone number in yards or community areas. These signs are used primarily to help investors acquire new property quickly and cheaply.
How Bandit Signs Work
A bandit sign is a simple sign with large letters, typically on a colored background, announcing that real estate investors or companies are open to buying property in the immediate area. Investors create the signs themselves or via third-party designers and printing companies, then place them in yards and common areas of neighborhoods manually where homeowners are likely to sell their homes quickly for low prices.
The design of bandit signs is minimal. Most of them only include bold lettering advertising an investor's interest in purchasing homes and the investor's phone numbers. Therefore, signs can be designed and printed easily using a simple service like Vistaprint or Canva, or design and printing can be outsourced to a freelancer from a platform like Fiverr.
Once signs are printed, investors typically place them manually in targeted areas where they believe homeowners are likely to sell their homes quickly and cheaply. Signs can either be connected to a post, hung from a building, or planted in grassy areas with stakes. It's important, however, to make sure your signs minimize the possibility of weather damage, theft, or vandalism.
Once bandit signs are placed, investors field calls from interested sellers and negotiate a deal. It's recommended that bandit sign areas are patrolled periodically to ensure signs are removed or damaged, decreasing the likelihood of homeowner contact. If created successfully and placed carefully, bandit signs can be an effective way of buying investment properties for resale or flipping.
Bandit Sign Costs
Corrugated plastic bandit signs are available via online printers like Vistaprint in bulk; 50 four-colored signs cost $220. The sign stands cost about $2 each, depending on material. Zip ties for connecting the signs to posts cost $20 for 50. You can also get a heavy-duty stapler to post signs on wooden structures for $119.
Who Bandit Signs Attract
Some homeowners need to sell their house quickly due to foreclosure, plans to move, or personal reasons that result in them being low on cash. A bandit sign can be a good tool for agents or real estate investors seeking to connect with these leads. The homeowner who responds to a bandit sign is probably motivated to sell and does not want to deal with the hassles associated with a traditional real estate agent.
A homeowner likely to respond to a bandit sign will be looking for:
Someone they can relate to
Someone who won't make them feel ashamed
Someone who might be closer to their economic level
Someone who will tell be upfront and honest
Someone with whom they can negotiate
Someone who speaks plainly
For many homeowners who find themselves in stressful financial situations, calling a number on a bandit sign to discuss a home sale might be less intimidating than heading over to the local boutique real estate office. For these homeowners, it's important that you are approachable and friendly and do not highlight the buyer's financial troubles.
4 Elements of a Successful Bandit Sign
Designing a bandit sign should be all about how to get the most calls from people who see the sign. Therefore, you need signs that stand out with bright colors and readable text with a simple message and memorable contact details.
Here are the four elements of a successful bandit sign:
Prominent text: For people to see your sign and decide to pick up the phone, it needs to stand out. Use bold fonts and black text to make sure the message and the phone number are as clear as possible. A good rule of thumb is that if your sign is not legible enough to be read and understood from 20 feet away, you'll likely need to redesign it.
Simple messaging: Come up with a dead simple message, like "I BUY HOUSES―ALL IN CA$H," so that people understand exactly what you do. This is critical, as people driving by won't have time to read a complicated or long-winded message.
Bright colors: Along with your message and phone number in big, bold, black text, choose a bright, highly visible background color―yellow or orange―to attract attention.
Simple number: Use a service like Grasshopper to create a vanity number potential buyers can remember easily, like 800-BUY-NOLA. You can even set up several numbers if you have bandit signs in more than one neighborhood and use call tracking software to identify the most effective locations easily.
Most people who pass by your sign will be driving to work or on-the-go. Make sure that your bandit signs grab attention and convey your message quickly. To do so, ensure you have bold, black lettering, clear copy, a bright background, and memorable phone numbers.
4 Top Bandit Sign Printing Companies
You can get bandit signs at your local sign shop or through an online printing service. Online printing services are generally a better option because the bulk prices are lower, and you get free templates to help you design your signs.
Here are 4 top choices for bandit sign printing companies.
BuildASign.com
BuildASign.com is an online, sign-only printing company with a design creator that allows agents and real estate investors to customize templates. The bulk price for 50 four-color signs is slightly more than Vistaprint at $250, but you do get free shipping on all orders.
UPrinting
UPrinting is a full-service printing house that lets you pick up your order if you are close to one of its facilities; this helps you avoid shipping costs. Signs are $33/each, and there is no discount for bulk orders, but it will attach the signs to stakes for you.
SignsOnTheCheap.com
SignsOnTheCheap.com is a sign-only printing house aimed at providing plastic and aluminum signs with ongoing promos. At regular price, SignsOnTheCheap.com charges about $255 for 50 signs with four colors. Orders with fewer than 500 signs qualify for next-day shipping.
Vistaprint
Vistaprint is a print-on-demand shop with a wide selection of templates for bandit signs. Fifty single-color yard signs cost about $150 or $220 for four-color signs. Fifty wire signposts will cost $125 extra.
How to Avoid the 6 Biggest Problems With Bandit Signs
Bandit signs might sound like a good way to connect with potential buyers and get your name out in front of people, but the truth is that many cities are passing laws against these signs. Also, because these signs tend to clutter up the neighborhood, residents often remove bandit signs posted in their neighborhood or lobby for laws prohibiting bandit signs. To help you avoid these major problems with bandit signs, review our solutions below.
Here are the six biggest problems with bandit signs, along with possible solutions.
Problem 1: Bandit Signs Are Illegal in Some States
"Bandit sign" is not just a catchy name. They are called bandit signs for a very good reason. In many municipalities, bandit signs are illegal. Many local communities have been cracking down on bandit signs. In Philadelphia, for example, a weekend spent putting up bandit signs can result in fines of as much as $75 per sign. Putting up 20 signs, which is not an unusually high number for many investors, might end up costing you $1,500.
Solution: Don't Post Signs
The only way to truly avoid getting fined for putting up bandit signs is not to post them at all. Instead, try cold-calling for sale by owners (FSBOs), signing up for Zillow Premier Agent, or mastering Facebook ads. If you are committed to bandit signs, however, you might want to know how creative investors avoid paying fines.
Here are a few ideas for legally post bandit signs.
Get Permission From Property Owners
Although local ordinances might affect them as well, owners of private property are probably going to be a lot more forgiving than the local government. If you're nice, they may let you put up your signs for free. If it's a prime location―busy intersection or the downtown area near public transportation―then it might even make sense offer to pay a fee for sign space.
Talk to a Lawyer
Legal statutes, even at the local level, can be byzantine and opaque unless you're a lawyer. Instead of crossing your fingers and guessing what's legal and what isn't, you can ask an online legal service like RocketLawyer about your responsibilities and the laws regarding bandit signs.
Put Signs Up on Friday Night & Take Them Down Sunday
Some agents recommend putting your signs up on Friday and taking them down Sunday night. Because compliance officers work for the government, the odds of them working on the weekend are pretty slim. You might also avoid the ire of the local community. If they see you're at least making an effort n ot to pollute their neighborhood visually, they may be less likely to call and complain.
Problem 2: Local Residents Hate Bandit Signs
No matter how you justify it, at the end of the day, you're trying to buy houses for below market value. You're also probably trying to buy them from vulnerable people in often desperate financial straits. Bandit signs are also ugly, and local residents hate them.
Solution: Find Private Property for Posts
If you're dead set on using bandit signs, try putting them out temporarily or putting them up on private property only. You might ask property owners for permission to place a sign in their yard to gain interest.
Problem 3: Bandit Signs Violate National Realtor Association Codes
Real estate advertising is highly regulated. The most wide-reaching advertising regulation comes from the National Association of Realtors (NAR). The NAR stipulates that all member Realtors must fully disclose their licensure in all advertising. That means a handwritten "WE BUY HOUSES" sign might have to include "Sally Smith, Licensed Real Estate Salesperson." Not a good look if you're trying to avoid association with traditional agents.
Solution: Know & Follow The Guidelines
Follow all NAR regulations regarding real estate advertising to the letter. The advertising regulations in most states have gotten more, not less, strict. The odds of getting fined for setting up bandit signs are pretty slim, but if you're a Realtor working under a designated broker, they will more than likely demand you follow all applicable regulations. There's a good reason too as they're the ones that will get fined.
Problem 4: Signs Are Removed by Locals
Since posting bandit signs in your farm area might run afoul of local ordinances, make the neighbors angry, or get in the way of your competition, the odds of all your signs staying up can be remote. Town employees, angry local residents, or your competition might decide to grab a utility knife or pry bar and tear your signs down. If you're not careful about putting them up, the weather might do that job too.
Solution: Make Signs Hard to Remove
You can increase the chances of your signs staying in an area by making them harder to remove. Signs placed on stands or posts are easy to pick up and remove. Make signs hard to remove by placing your signs out of reach or reinforcing them with staples or zip ties. Check on your signs every two days to make sure they are still there and replace them as needed.
Here are some ways to make bandit signs hard to remove.
Create a Map & Check on Signs
Throwing up a few signs and hoping for the best won't cut it these days. You may post 20 bandit signs on a Friday and, by Saturday morning, only have three left. If you don't remember where you put all your signs, that means you might not be getting calls from residents in your best locations.
Instead, write down exactly where your signs are and take a few minutes to check on them once a week or so. If you find a location with a competitor's signs up and yours are torn down, that might mean it's a great spot and your competition is trying to keep it for themselves. Pay special attention to these areas and repost your signs as needed.
Use Zip Ties & Heavy Duty Staples
If you're posting signs to telephone poles or utility poles, always use heavy-duty zip ties or a contractor-grade staple gun to put them up. SignStapler makes a two-foot-long heavy duty stapler specifically designed to post bandit signs.
Add Height to Your Signs
You also might want to consider getting a little creative with placement. Generally speaking, the higher up they are, the more visible they are. They're also much harder for people to take down. If you have permission to post signs on a local building, use heavy-duty concrete anchors to make sure your signs stay up.
Problem 5: Fierce Bandit Sign Competition
Real estate investing is trendy these days. Your new investment strategy is probably going to be shared by more than a few people in your town. If you happen to work in one of the cities that Trulia has found to be a flipping hot spot like Las Vegas or Tampa, then there might be enough would-be investors around to make for fierce competition.
Solution: Join Forces
Instead of viewing your local investors as competition, why not reach out and try to work with them? Some real estate investors can be friendly and want to work with other local investors. Everyone needs connections. If you keep seeing the same "I BUY HOUSES FAST CA$H" sign with the same phone number, give them a call and a partnership meeting.
Problem 6: Lack of Leads
Like any lead generation strategy, there is a possibility that spending an entire day putting up bandit signs won't get you any leads at all. Because bandit signs depend upon attracting the right audience and require the lead to see the sign several times, hundreds of signs might take time to produce even a single lead.
Solution: Create a Plan & Track Results
The last thing you want to do is to keep buying and replacing bandit signs if you are not getting leads. You should always have a plan to monitor and track your results to find out where your leads are coming from. Tracking your results is the only way to justify continued effort with bandit signs. To track results, pick your location, and map your calls to understand where you are getting leads from.
Here are a few ways to tweak your bandit sign strategy to make sure your phone rings.
Pick Your Locations Strategically
Some locations to consider when posting bandit signs might be busy intersections, downtown areas close to mass transit, shopping centers, malls, banks, Home Depot, check-cashing companies, and payday loan offices. Since many people will be driving by your sign at 30-plus miles per hour, higher is generally better than lower. That means placing your signs on telephone poles, utility poles, or commercial or residential buildings in busy areas.
Map Your Calls
There are two schools of thought regarding bandit signs. One is that the more signs you have up, the more calls you get. While this may be true to some extent, if you were to track where the majority of your calls are coming from, you might find that you get 90% of your calls from 10% of your signs. You can save yourself the headaches and mileage and only maintain your signs where they generate calls.
8 Tips to Ensure Your Bandit Signs Get Responses
It can be tricky to get leads via bandit signs. People are used to seeing signs on street corners, so you have to take extra steps to get their attention. That's why you have to get the design, wording, and contact information just right. With this in mind, we asked eight real estate industry experts for their best tips for creating and using bandit signs.
Here are the eight best tips for ensuring your bandit signs get leads.
---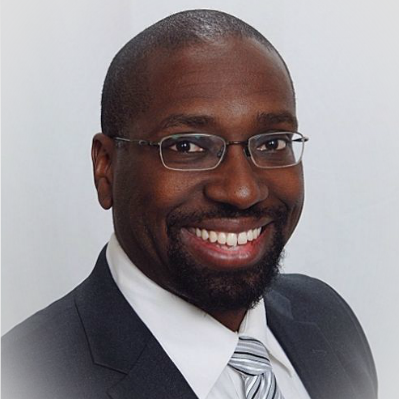 ---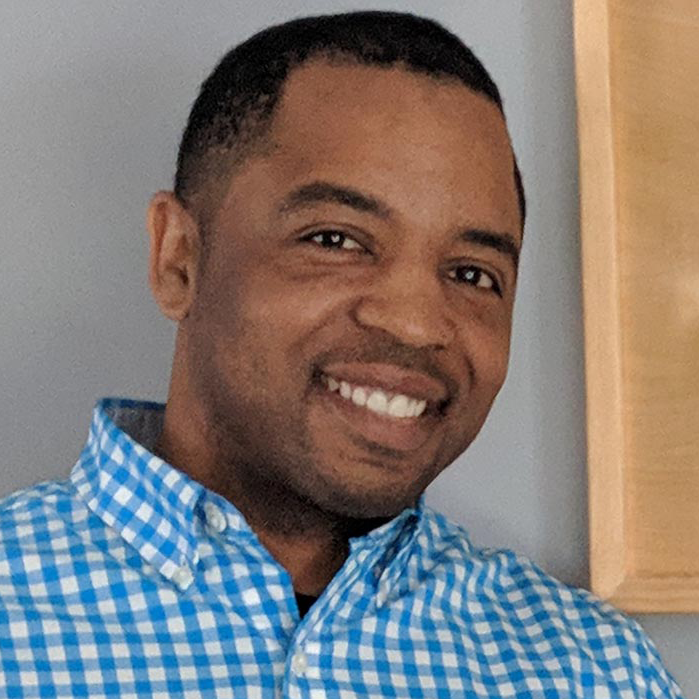 ---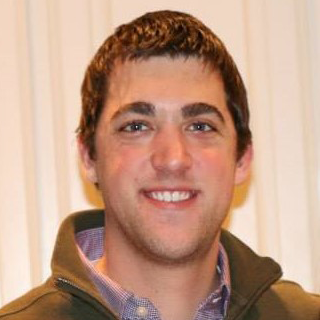 ---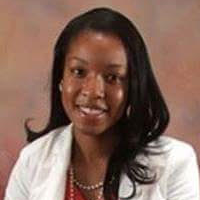 ---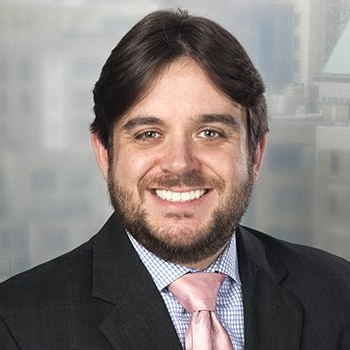 ---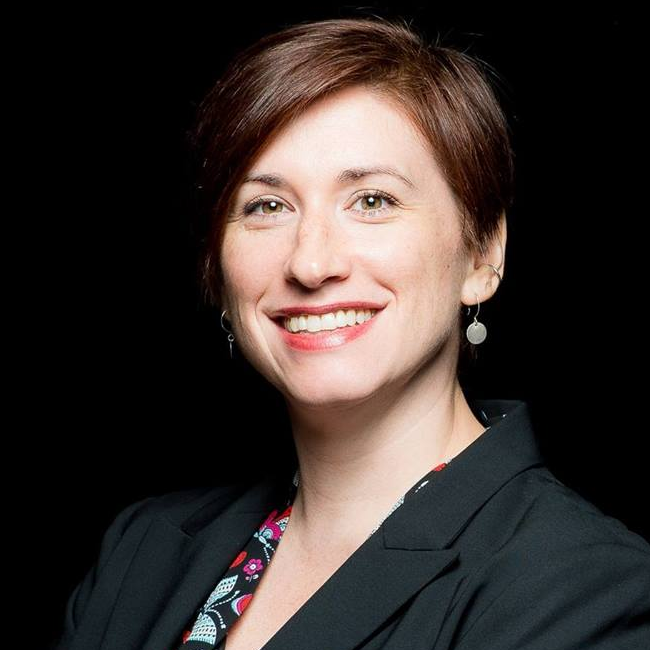 ---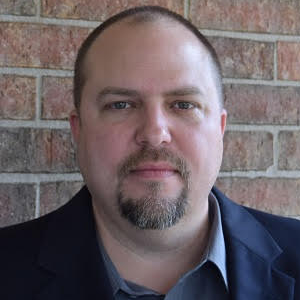 ---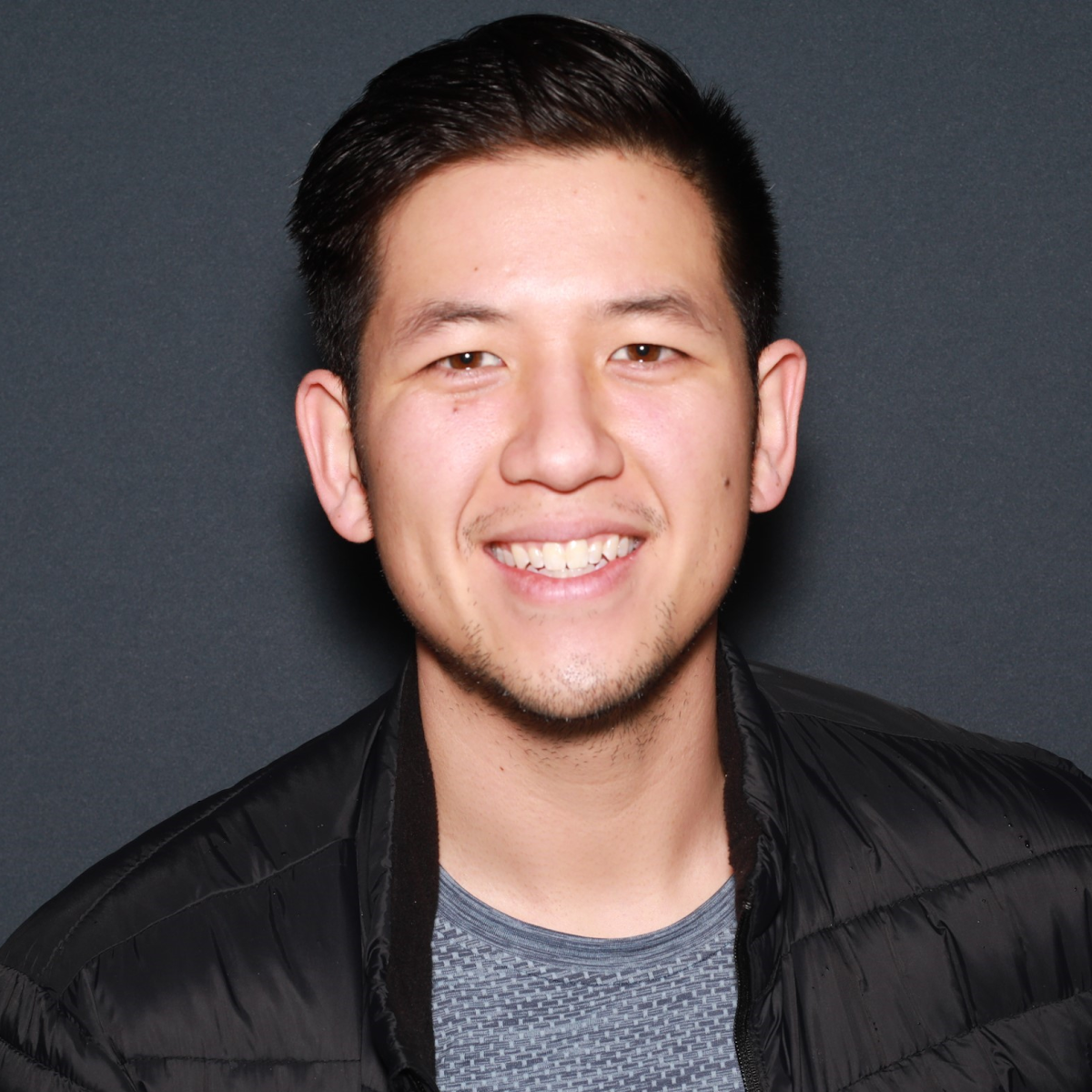 ---
Frequently Asked Questions (FAQs)
Are bandit signs illegal?
It depends on the city and state. Many states have laws restricting the advertising or signage allowed on public posts or roadways. However, it is more likely that a bandit sign will violate city or municipal laws. A city can fine the owner of a sign between $50 and $300 per sign, so you want to make sure you understand the laws of your city and state regarding bandit signs.
What should you do if you get fined for a bandit sign?
A fine for a bandit sign means you should visit your lawyer to discuss ways to fight or waive a portion of the fine. You can also get legal advice from an online service like RocketLawyer by clicking on their "Ask a lawyer" button on their website and typing in your question.
Are bandit signs on poles better than stake signs?
Stapling your bandit signs high on a pole/post gives extra stability and keeps them out of reach of those who might remove them. The downside to staples or zip ties is that your bandit signs are permanently fixed to one place. If you want to relocate the sign or take it down, then you will have to damage the sign. Alternatively, signs on a stake are easy to move but are also stolen or knocked down easily.
Bottom Line: Bandit Sign
Bandit signs are poster advertisements created by investors interested in buying homes cheaply. Typically, these are placed in neighborhoods where buyers are likely to sell their homes quickly due to personal financial concerns or other personal reasons. However, investors who use bandit signs can face heavy fines and legal action as they are illegal or restricted in many areas.