Michael Rangel spent years working as a lead trade administrator at Fairholme Capital Management before reconnecting with Tyler McIntyre to launch Novo in 2016. Novo's a free digital bank powered by its community banking partner, Middlesex Federal Savings. This allows Novo to operate as a lean technology company, without the roadblocks of traditional banking systems.
Rangel and McIntyre founded Novo with one goal in mind ― to create customer-first business banking for small business owners and the modern entrepreneur. We spoke with Rangel about how challenger banks are the future of fintech, Novo's latest application programming interface (API) integrations, and how Novo uses artificial intelligence (AI) to increase account security.
Michael Rangel, Co-founder & CEO of Novo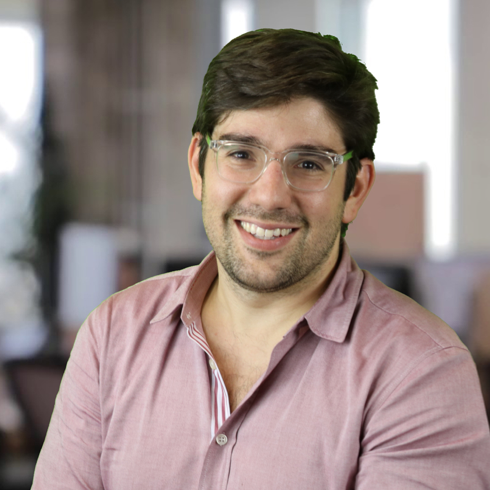 Rangel is the co-founder and CEO of Novo, a no-fee digital banking platform focused on providing easy-to-use banking products to startups, entrepreneurs, and freelancers. Rangel completed his undergraduate studies at the University of Miami Business School in 2009 and chose against pursuing a Master of Business Administration at Columbia Business School to launch Novo.
He's been working in finance since the age of 19. At the time, he was one of the youngest individuals in history to attain his Series 7 certification while working at Smith Barney ― now a part of Morgan Stanley Wealth Management. Witnessing the shortcomings of small business banking, he set out to build a product that would empower founders and business owners to focus more time on their businesses and less time managing their finances.
We had the opportunity to interview Rangel and asked him the following questions.
Challenger Banks, Like Novo, Are the Future of Fintech
FSB: Companies like Novo are paving a path for the future of fintech. How do challenger banks like yours provide a better experience for small business owners? How is mobile payment usage growing among small businesses?
Rangel: "Challenger banks around the world are disrupting the way banking has always been done. You used to have to go into a branch or drop off cash in a drop box after hours for all deposits or withdrawals. Then, the ATM came into the picture, letting customers access their cash outside standard banking hours, which opened up space to a completely new segment of consumers. Technology has come a long way since then, and, for some reason, banking hasn't.
"The challenger bank-led mobile, digital experience is another wave of banking innovation. By offering a banking experience completely different than the status quo, we're opening up the playing field to consumers and business owners who wouldn't normally have access to these types of banking products. With mobile banking, users can fill out an application whenever and wherever they want and open an account almost instantly instead of having to go into a branch and waiting around for weeks thereafter.
"Small businesses have always been more vulnerable during volatile economic periods, so it's especially important that they adapt to evolving technology trends to stay alive. Mobile payments are one component of that evolving landscape. Consumers have come to expect mobile payment options to be as easy as Venmo and, in recent years, small businesses have begun moving in the same direction.
"Companies like Stripe, Square, and PayPal and products like Google Pay and Apple Pay have made it easier than ever to accept mobile payments. That's why industry experts like Business Insider are anticipating almost 80% year over year growth in the mobile payments space over the next few years."
Novo Looks to Focus on API Integration Offerings
FSB: As of now, Novo only offers a business checking account. Are there any new products for business owners beyond a checking account on Novo's radar? Does Novo have any plans to branch out to interest-bearing accounts and lending services?
Rangel: "At Novo, we have plans to accomplish a lot, and our customers want us to do even more. We're hyper-focused on disrupting business checking accounts as we view these products as the 'foundation to the financial stack' for small businesses everywhere. So, instead of offering a lot of mediocre products (like banks), we'd rather focus on knocking one out of the park before moving on to the next. After dominating this market, we will move into other products to best suit our customer base.
"We're a customer-centric company that would rather build products that solve our customers' pain points than roll out products that we think that they want and hope for the best. That said, credit is a natural evolution of the Novo product and is something that our customers want and need.
"Aside from banking products, we're excited to expand our integration offerings to our users in 2019. We're in talks with the API integration teams from companies that provide solutions that our customers already use and love ― products like accounting suites, payroll providers, international payments providers, and real-time lending tools."
Novo's Products Are Centered on Its Customers
FSB: Recently, there's been a surge of new businesses entering the digital banking space. What does Novo offer small business owners that makes your checking account more advantageous over other banks business owners can choose from? How are you able to offer a fee-free business checking account?
Rangel: "We're an agile technology company that has partnered with a super forward-thinking bank partner, Middlesex Federal Savings, to bring small business banking into the modern era. We aren't controlled or operated by a larger financial institution, and that gives us a lot of flexibility that big banks don't have.
"We're able to align ourselves directly with what our customers want, iterate quickly, and constantly launch new products and features that keep our customers happy. We don't have to deal with the complicated bureaucracy or legacy technology of established players. We've built a lean company to focus on what we do best ― build great technology to offer the best customer experience possible and we let our partner bank focus on what they do best ― being a bank.
"When it comes down to it, we're building Novo centered on our customers. We listen to their feedback, make product improvements, and offer an experience that other banks don't. So, that's why our customers are our competitive advantage.
"Tons of banks are in the fees business ― they want to make money off of their customers by charging them arbitrary 'monthly maintenance' and transfer fees. Holding a customer's deposits or processing transfers hardly cost the bank anything, but banks charge customers anyway because that's how banking has always been done.
"We don't charge our customers anything because that's how it should be. Business owners should be focused on running their businesses, not combing through the fine print for when they're going to get slammed with a $35 fee to receive a wire from one of their customers."
Novo Uses AI to Increase Bank Account Security
FSB: Currently, Novo uses know your customer (KYC) best-practices and offers a checking account and debit card solution that uses AI technology. How does Novo utilize artificial intelligence to enhance its business checking account? How can this artificial intelligence protect both Novo and its customers from fraud?
Rangel: "AI is such a buzzword these days that I feel like a lot of the meaning has been lost. When people hear AI, one of two things happens: either their ears perk up or completely shut down.
"At Novo, we're using AI to enable business owners to make the best financial decisions they can for their businesses. We will be effectively empowering our users with their own data, something that is taken for granted everywhere. Banks sit on a ton of data and do not do anything with it ― it's our goal to leverage that to our users' benefit.
"We're analyzing transactions, account balance trends, incoming and outgoing transfers, and a lot more to make sure that we can provide the best financial management services that the industry has to offer. We're feeding this data into proprietary models that'll keep our customers on the right track and in the black.
"When thinking about fraud, it's a question of identifying suspicious or outlying behaviors in our customers' activity. We're creating anonymized profiles based on customer and business data that allows us to compare and contrast user activity. This analysis equips us with insights that help us get ahead of the curve when a fraudster pops up in our system. These profiles and technologies are created and modeled using existing customer data combined with input from experienced professionals in risk, KYC, and banking."
Novo Says API Integrations Will Improve the Digital Banking Experience
FSB: Are there any emerging trends surrounding digital banking that small business owners should prepare for and what are you excited about for 2019?
Rangel: "Banking has always been siloed. Big banks have one aim, to capture you as a customer and hold onto you forever. They only offer their own products, even if it's not in the best interest of the customer. Have you ever seen a bank promote a different bank's products?
"We aren't trying to pigeon-hole our customers into using Novo products exclusively because we know our users are already using other tools in their workflows. So, we're most excited about the role that APIs are going to play in the digital banking space. APIs are going to open a whole new world of options for companies to improve their user experience.
"For example, the average business owner looks at about multiple online portals ― like Xero, Gusto, and Expensify ― to get a clear picture of their financial health. Our goal is to become the 'financial watchtower' for our customers by connecting to other critical business solutions and services through our API-first architecture."
What Novo Does for Small Businesses
Novo is a modern digital banking platform that gives startups and small business owners the technology they need to focus on growing their businesses. It provides a free business bank account that's designed for startups, small business owners, and the modern entrepreneur. Business owners can access their accounts on the computer or on the go through its mobile banking app.
Novo was founded in 2016 and is a private company that has raised a total of $5.8 million in funding. Novo initially completed its Convertible Note round of funding on October 27, 2017, and raised $1 million from Techstars, Silicon Badia, and Right Side Capital Management. Additionally, Novo recently raised $4.8 million in venture seed financing at the end of March 2019, with the help of Crosslink Capital.