Base CRM is a simple and user-friendly CRM software designed specifically for salespeople. It provides small businesses an all-in-one platform with features such as sales tracking, contact management and task management.
We compiled reviews from our own website plus looked at user reviews from around the web to determine what Base CRM customers think about the company.
Base CRM Customer Reviews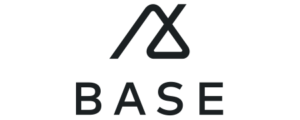 Overall experience: Great
Ease of use: Great
Customer service: Good
Pricing: High
Summary of Base CRM Customer Reviews
We scoured hundreds of reviews and found that Base CRM has mainly positive ratings. Here's what we found:
What Base CRM does well:
Users who recommend Base CRM liked the software's easy navigation and intuitive nature. Users also liked the all-in-one design that allows them to do multiple CRM functions in a single platform.
What Base CRM does not do well:
Negative reviewers complained about the limited storage and also cited the difficulty in integrating with other third party applications such as marketing and sales management programs.
Most Helpful Positive Review
A user who liked Base CRM said that the mobile app is unparalleled and gave him the best CRM program experience he's had so far. It allowed him to quickly make calls, create tasks related to deals and quotes, track and log emails and generate leads, among many other helpful features.
Apart from this, he also commended the all-in-one feature of the software which allows him to see all the information he needs on one screen including deals, leads, communications, documents, tasks, and notes from a single customer.
Most Helpful Negative Review
A user who left a negative review said he disliked the lack of automation which prevents him from implementing an easy and organized follow-up system with the team. The lack of an automation feature prevents the user from easily knowing whether the team is adhering to protocol. Instead, he always has to manually scan their data to make sure the team members are following instructions.
Base CRM Reviews From Users Around the Web
Here are a few other resources for finding helpful Base CRM reviews from customers. We rated the review sites on a scale from poor to excellent based on how trustworthy and useful the reviews seemed.
| User Review Website | Average Rating | Number of Reviews | Quality of Reviews |
| --- | --- | --- | --- |
| Software Advice | 4.5 out of 5 | 55 | Great |
| G2 Crowd | 4.3 out of 5 | 58 | Good |
| GetApp | 4.35 out of 5 | 19 | Good |
How We Determined Quality of User Review Websites
Software Advice has good quality reviews, verifies its users and implements specific review guidelines to all users. Additionally, it uses simple information segregation including pros, cons, and recommendations making reviews easy to digest. The site also has a lot of recent reviews.
G2 Crowd has excellent quality reviews from verified users and asks specific questions that most respondents gave insightful answers to. However, most of the reviews available are not recent and were written more than a year ago.
GetApp provides good quality reviews and even uses LinkedIn to verify user identity. They provide straightforward reviews focusing on three areas: general feedback, most liked feature and least liked feature.
Base CRM Pricing
| | Starter | Professional | Enterprise |
| --- | --- | --- | --- |
| Pricing | $45 per user/ month (billed annually) | $95 per user/ month (billed annually) | $145 per user/ month (billed annually) |
| Minimum users | 3 | 3 | 3 |
| Main features | Basic sales tracking and customer management | Provides complete CRM and reporting for growing businesses | Provides an extensive core sales platform ideal for enterprise businesses |
| Mobile function | Yes | Yes | Yes |
| Task automation | No | Yes | Yes |
| Sales tracking and reporting | Yes (basic) | Yes | Yes |
| Full funnel sales forecasting | No | Yes | Yes |
In the chart, we compared a few of the most important features between the three plans that Base CRM offers.Base CRM has 3 subscription options, ranging in price from $45 – $145 a month and paid annually. The main differences of the plans are the extensiveness of reporting and sales forecasting feature. The Starter edition just includes simple fundamental functions such as simple sales tracking features and basic reporting.
Best Pricing Option for Small Business Owners
For small businesses looking for a basic CRM program with a highly intuitive and easy to navigate dashboard, the Starter edition is a good option. However, based on features that were highly recommended in the reviews, the best option for small businesses that are really looking for a dependable and well-rounded CRM program is the Professional edition as it includes more advanced features to help the company with their sales targets. These include task automation, a more extensive sales tracking and reporting function and full funnel forecasting.
Small Business CRM Buyer's Guide
Not sure if Base CRM is the right small business CRM for you? Check out our comparison of three top providers: Insightly, Zoho, and Salesforce.