Batchbook is a CRM solution that specializes in creating a customer database and managing projects. We compiled Batchbook user reviews from around the web to determine what customers think about the company and compared the most common pricing options for small business owners.
For an in-depth comparison of three top CRM software (Insightly, Zoho, and Salesforce), read our buyer's guide.
Batchbook Customer Reviews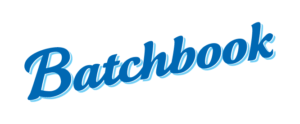 Overall experience: Good
Ease of use: Great
Customer service: Great
Pricing: Medium
Summary of Batchbook Customer Reviews
We searched around the web and found that Batchbook has generally positive ratings. Here's what we found:
What Batchbook does well:
Users who recommend Batchbook found its database management capabilities really efficient. Users also cited great integration with marketing automation tools, ease of use and excellent customer support.
What Batchbook does not do well:
Users who left negative reviews said that Batchbook is pricey for the functionalities it offers. Users also mentioned that Batchbook is not a holistic CRM as it mostly only does database management.
Most Helpful Positive Review
A user who left a positive comment in G2 Crowd said that Batchbook integrates well with other marketing software that their company uses such as Formstack, Mailchimp and Hootsuite. She said that they use it primarily as a customer database and finds its "tags" feature most useful as it allows her to easily identify clients in emails and past conversations. She also said that tags make it easy to create customer lists and import them to Mailchimp.
Most Helpful Negative Review
A user who left a negative review in PC Mag said that Batchbook doesn't have a lot of helpful sales features. He said that the software doesn't have the capability to find leads in existing conversations as compared with other CRM programs that have this basic functionality. He mentioned that Batchbook just feels like a place for your clients' contact information than a tool that can help drive you towards your business goals.
Batchbook Reviews From Users Around the Web
Here are a few other resources for finding helpful Batchbook reviews from customers. Currently, there's not a lot of available reviews about the software. We rated the review sites on a scale from poor to excellent based on how trustworthy and useful the reviews seemed.
| User Review Website | Average Rating | Number of Reviews | Quality of Reviews |
| --- | --- | --- | --- |
| Software Advice | 4 out of 5 | 5 | Fair |
| G2 Crowd | 3.5 out of 5 | 2 | Fair |
How We Determined Quality of User Review Websites
Software Advice has good quality reviews, verifies its users and implements specific review guidelines for all users. Additionally, it uses simple information segregation including pros, cons, and recommendations making reviews easy to digest. However, most of the reviews are not recent and were given more than a year ago.
G2 Crowd has excellent quality reviews from verified users and asks specific questions that most respondents gave insightful answers to. The site has recent reviews, but not very many.
Batchbook Pricing
Essential
Advanced
Pricing
$16.63 per user/ month when billed annually

$19.95 per user/ month when billed monthly
$33.29 per user/ month when billed annually

$39.95 per user/ month when billed monthly
Users
Pay per user/ no limit
Pay per user/ no limit
Contacts Capacity
Unlimited
Unlimited
Sales Management
Yes
Yes
Onboarding
Included
Included
Automated to-do workflows
No
Yes
Automated emails and email templates
No
Yes
Batchbook has two pricing options that range from $16.63 to $39. Both versions have access to Batchbook's key features: contacts management with unlimited capacity and sales management functionalities.
The main differences between the two versions is that the advanced version offers automated to-do workflow functionality, automated emails and availability of ready-to-use email templates, while the essential version does not.
Best Pricing Option for Small Business Owners
For small businesses looking for a reliable tool to record and keep their customer database, the essential version is a good option as it includes all the key features of Batchbook which are the database management and sales management functions.
Companies that handle a large number of clients and are in need of daily to-do reminders to avoid missing tasks or need automated emails for client follow-ups can opt for the advanced version. However, if a business can do without this feature, the Essential version is a more cost effective choice.
Small Business CRM Buyer's Guide
Not sure if Batchbook is the right small business CRM for you? Check out our comparison of three top providers: Insightly, Zoho, and Salesforce.