Beauty bloggers love sharing their insights on everything from skin care to makeup product reviews. But aside from passion, the best beauty bloggers are those who produce well-thought-out and engaging content. We curated this list of blog post ideas from many of the most popular beauty bloggers on the web to get you started.
Here are 24 beauty blog ideas and tips to boost your blogging career:
---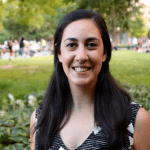 ---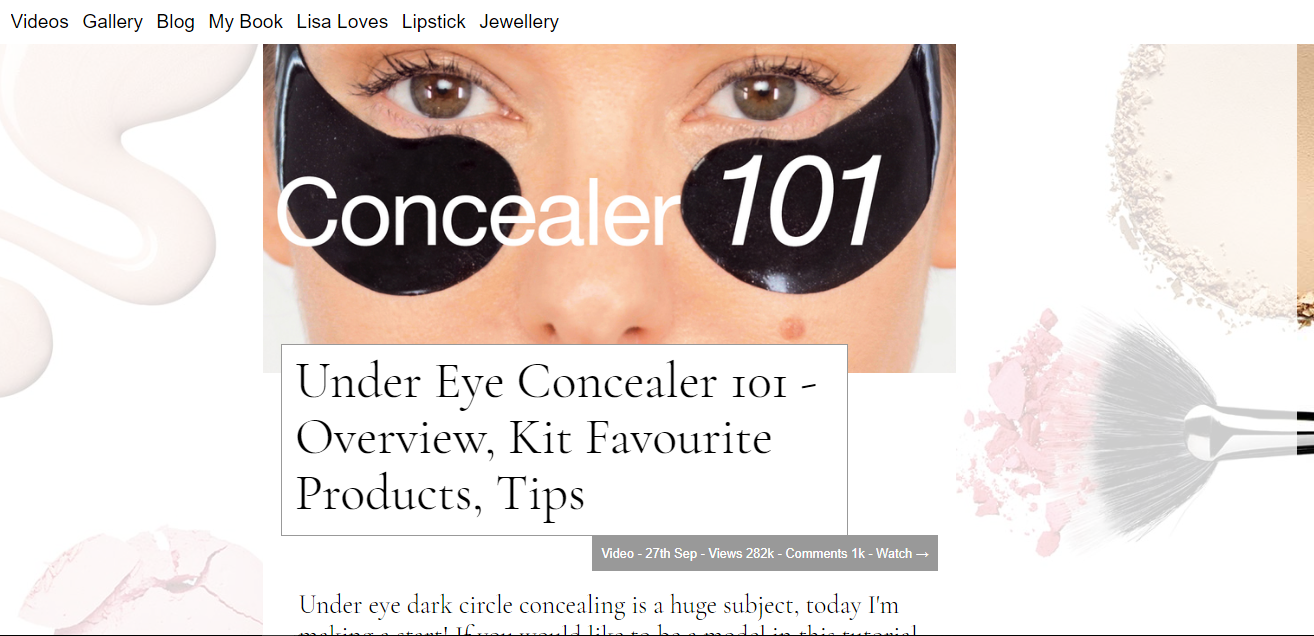 Makeup tutorials are popular among readers who don't know where to start. Beauty bloggers take the opportunity to create fun and engaging videos to embed on their blog post to make explanations easier to understand. This example of a makeup tutorial from popular beauty blogger Lisa Eldridge has reached almost 300,000 views and 1,000 comments in a little over three months.
---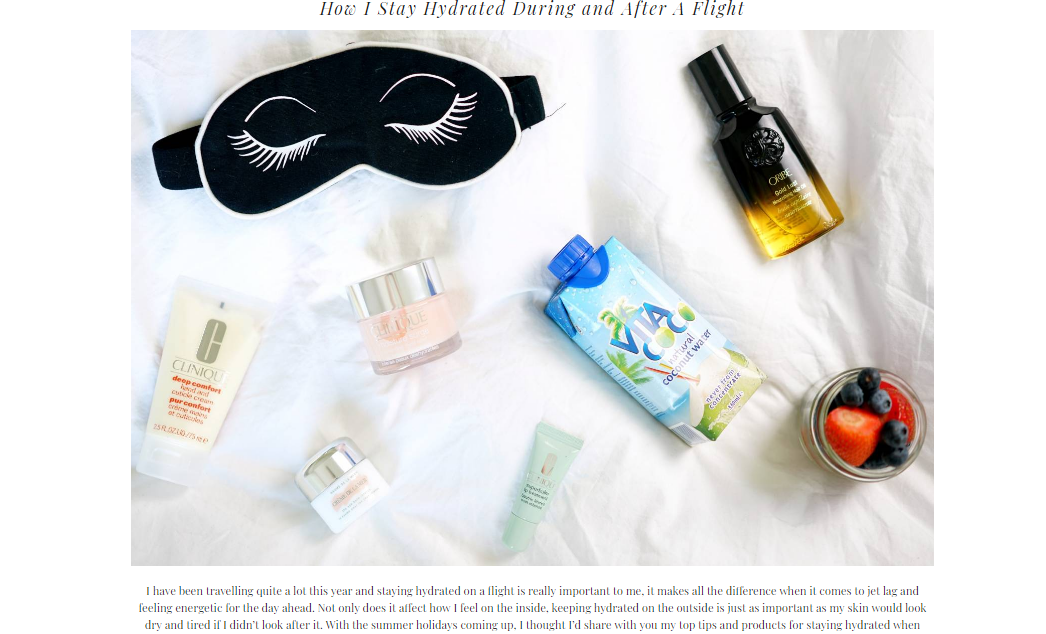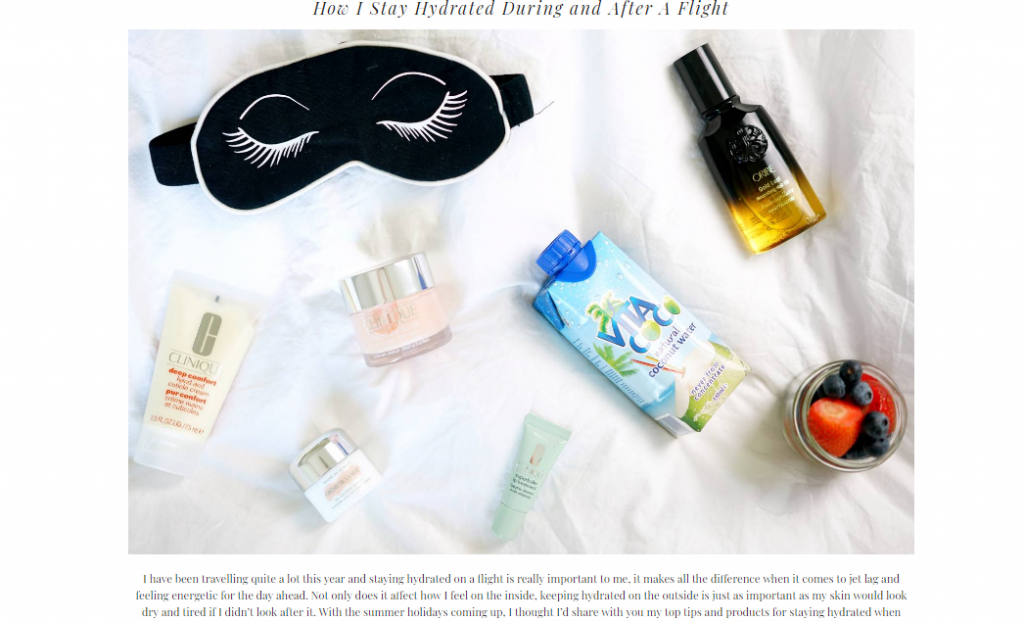 Using your blog to answer your readers' struggles will surely get the attention your blog needs. Think of beauty emergencies like super-hot weather or having to attend a wedding after a night of heavy drinking and the like. Tanya Burr's blog post, entitled "How to Stay Hydrated During and After a Flight," is very relatable and informative.
Learn how to make a business website for your small business in 5 simple steps.
---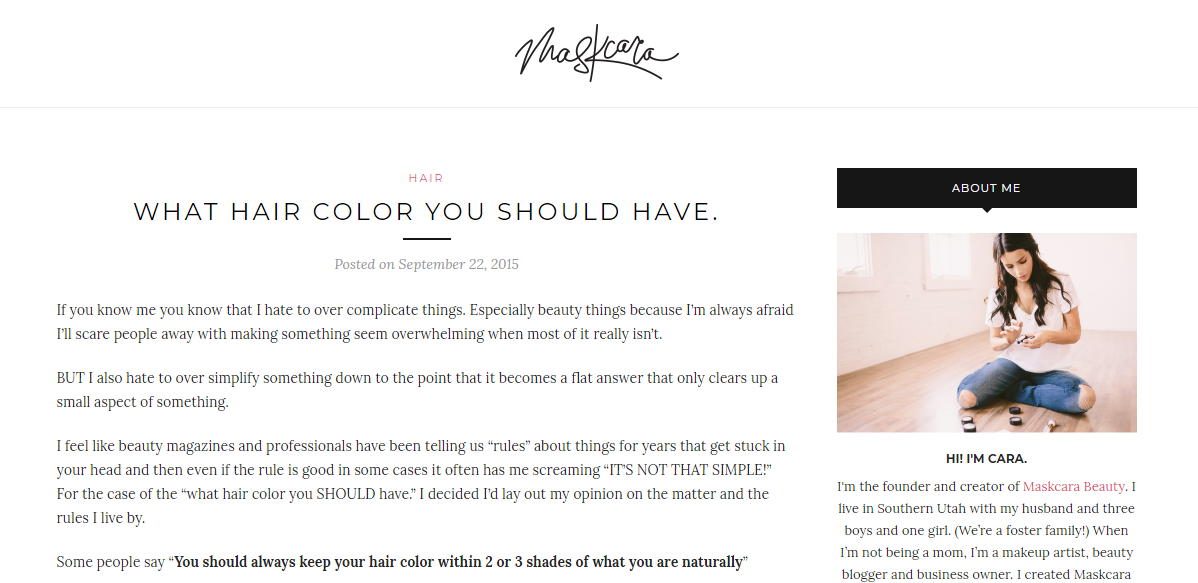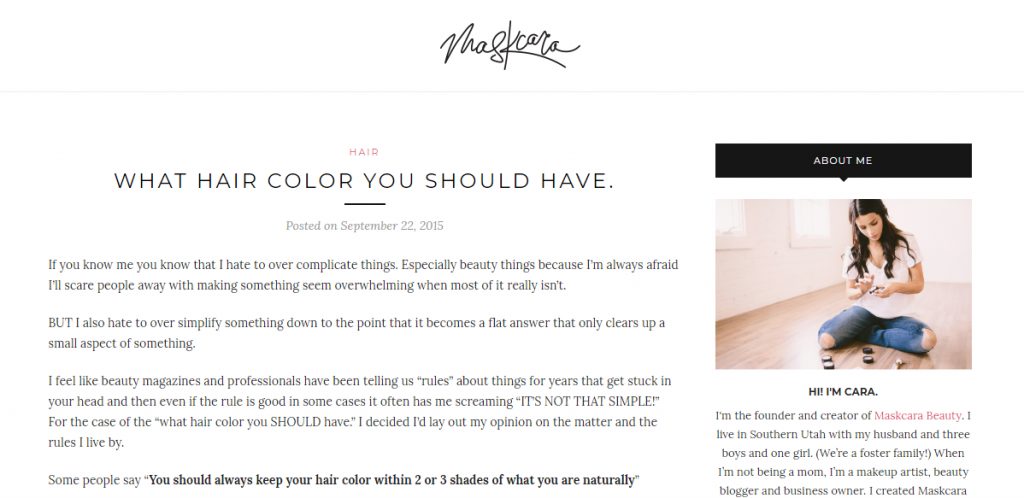 This article idea is very popular, especially when it goes along with a recent trend. Readers are always looking for more personalized guides, like what haircut goes well for the shape of your face, or what shades of lipstick go with your tan. There are 3,014 comments for Cara's beauty blog that show how much interest there is on choosing the right hair color.
---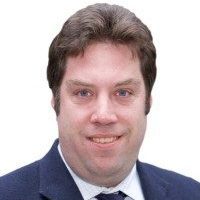 ---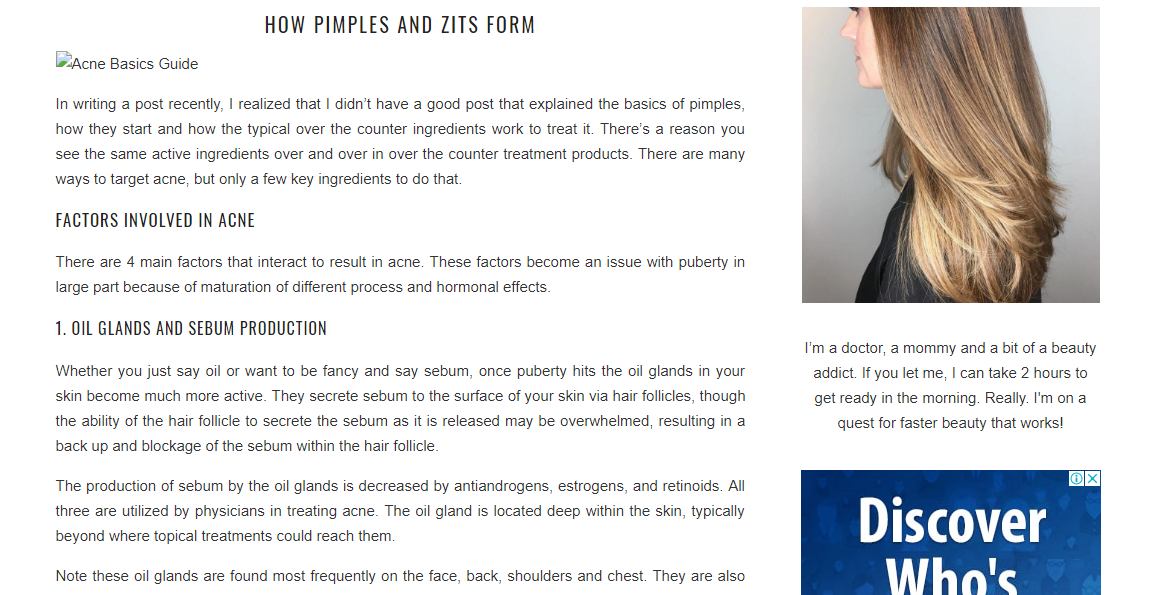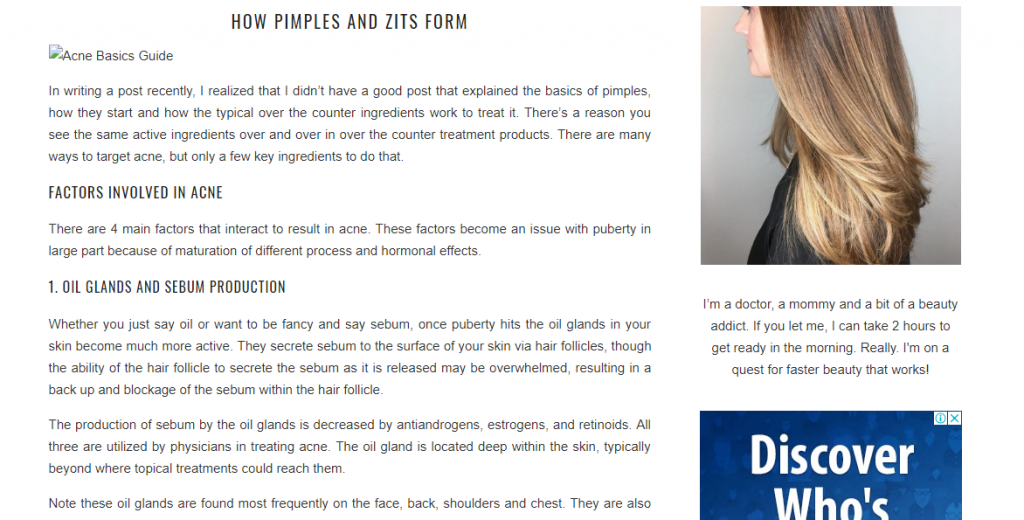 Talking about common skin problems can attract even reluctant readers to follow your blog. Skin care is a major concern of beauty enthusiasts regardless of age, and having information available for all age demographics can boost your blog's following. This article by 15minutebeauty opens up to its readers and shares quick solutions, appropriate for this blog's brand, to problems that usually take time to deal with.
---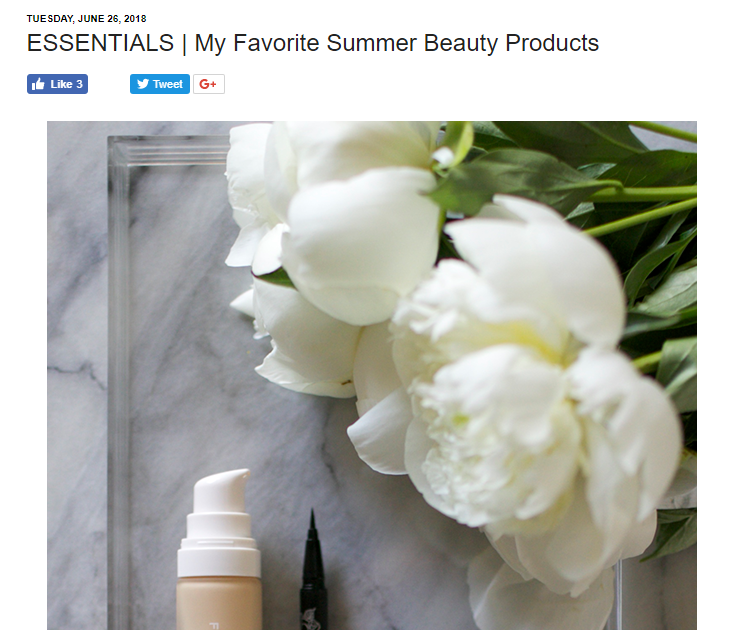 No beauty blog can be complete without beauty product reviews. Readers appreciate an honest insight on popular brands and being introduced to less popular products that can give the same quality of skin care for less. Raeviewer specializes in offering detailed expert insight on popular beauty products available in the market. The review is honest and based on actual experience with large, sharp images that are eye-catching to readers.
---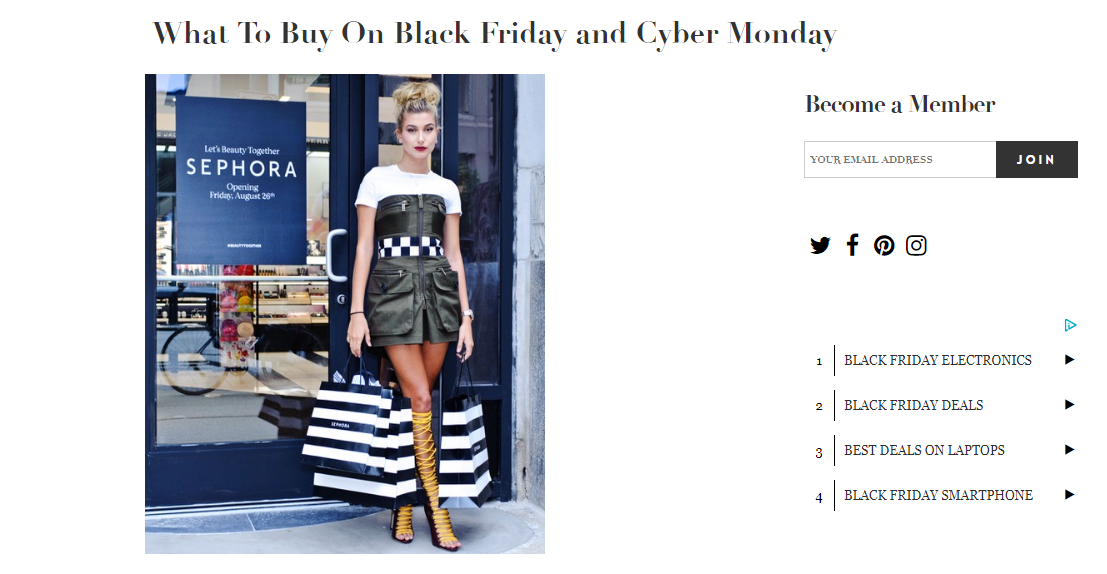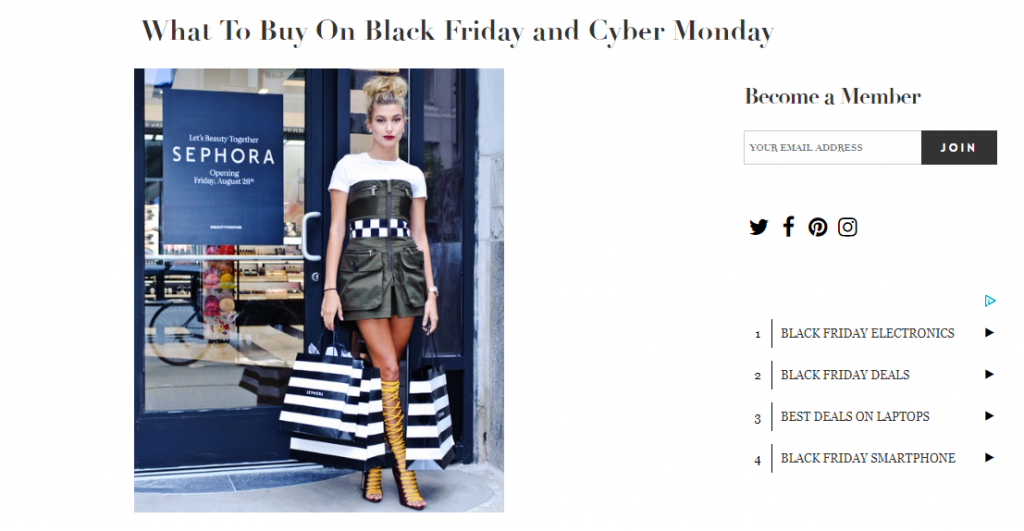 Shopping guides are popular for readers, especially during the holidays. Offer a shopping guide that lists where to best find discounted, high-profile products. Beautybanter's blog upholds a brand that brings popular beauty products to the masses. This article gives its readers the opportunity to get their hands on huge beauty brands for the fraction of a cost.
---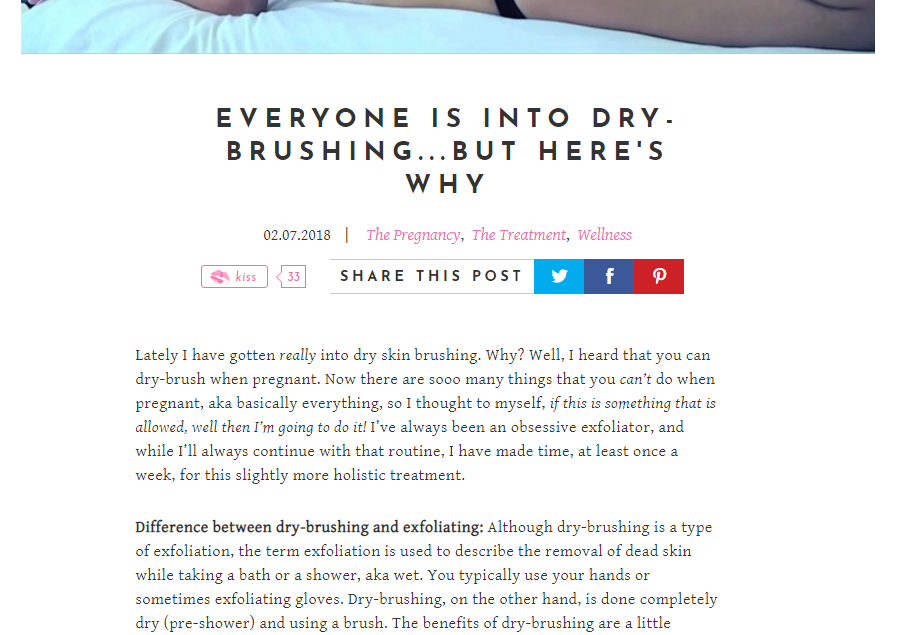 Writing about special topics can increase your blog's popularity, so don't be afraid to post ideas for a specific niche. She's In the Glow's audience includes a special niche for pregnant women who would like to take extra care of themselves. This article introduces a new skin care trend that other pregnant women and their loved ones would be interested in knowing about.
---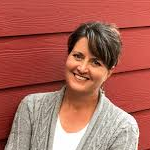 ---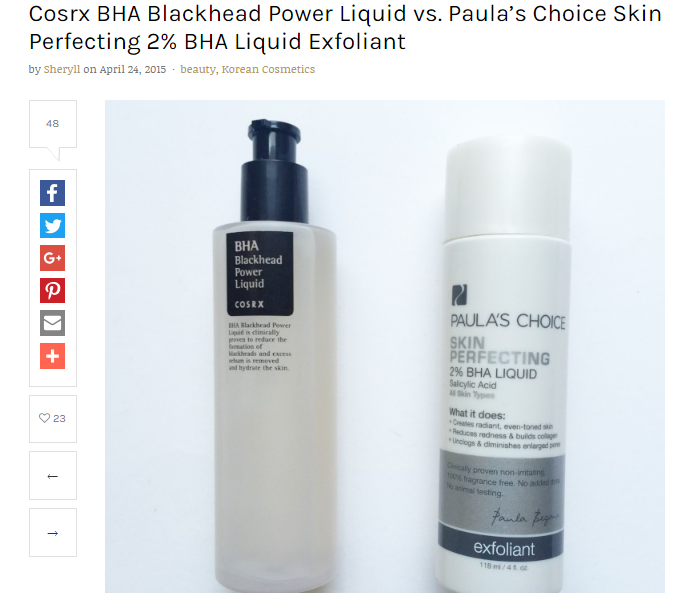 Aside from reviews, writing product comparisons can make your blog popular with smart shoppers. You can also include a list of alternative brands to show your audience that you take the extra mile to give them valuable information. This article by the Wanderlust Project comparing two skin care products has seen over 100,000 views and a number of shares on different social media platforms.
---
12. Share Makeup Hacks & Time-Saving Techniques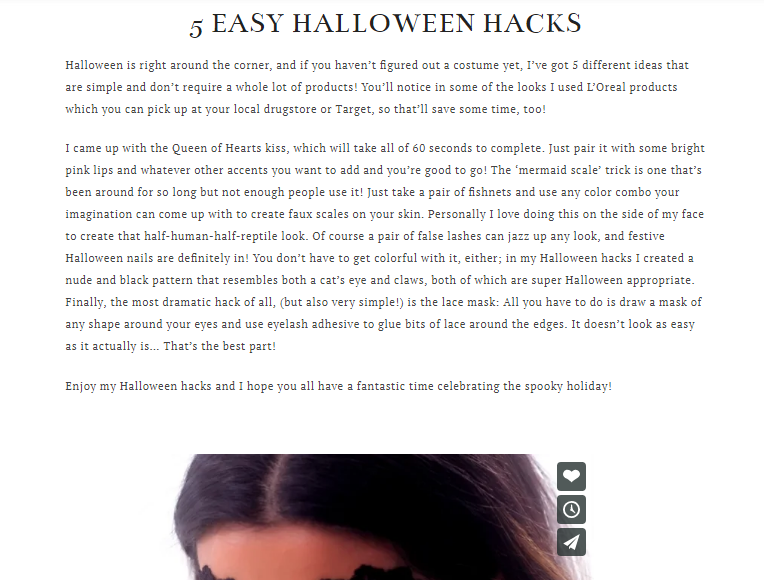 While tutorials give you a step-by-step makeup routine for beginners, makeup hacks and tips can include unique ideas that even professional makeup aficionados will be interested in. This blog post by Remarques shares this makeup hack for coming up with the best ideas for Halloween.
---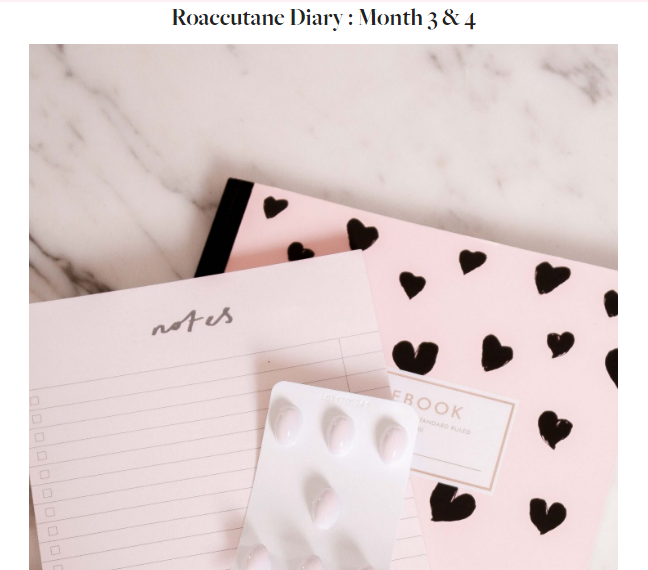 There's more than one way to promote a product on your blog. Make it interesting for your readers by trying the product out on yourself and share your experience. Instead of a one-off post, Dizzy Brunette started a short series in a form of a diary, logging her experience on the use of a skin care product to share with her readers.
---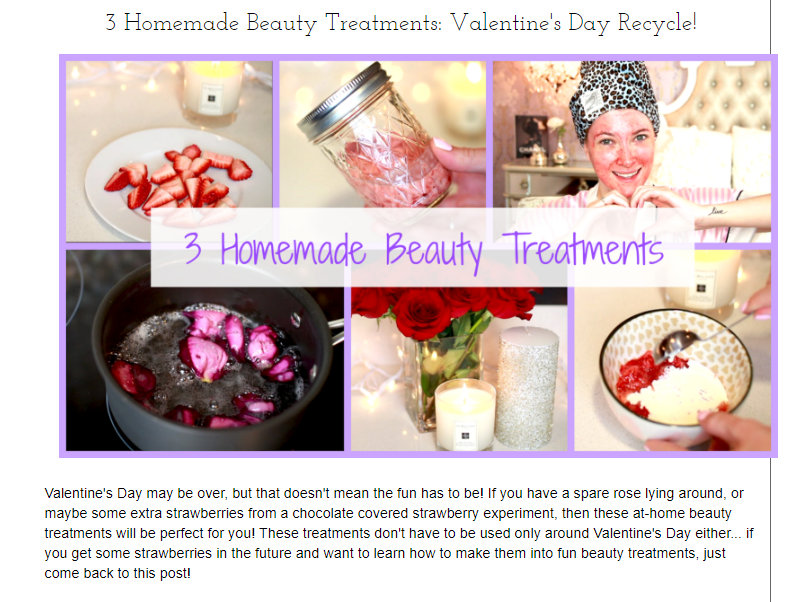 All natural and organic products are very popular with health and wellness fans. This is why organic beauty treatment ideas get so much attention. Readers of Dreaming in Blush can't get enough of the blog's homemade beauty treatment posted just in time for Valentine's Day.
---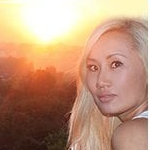 ---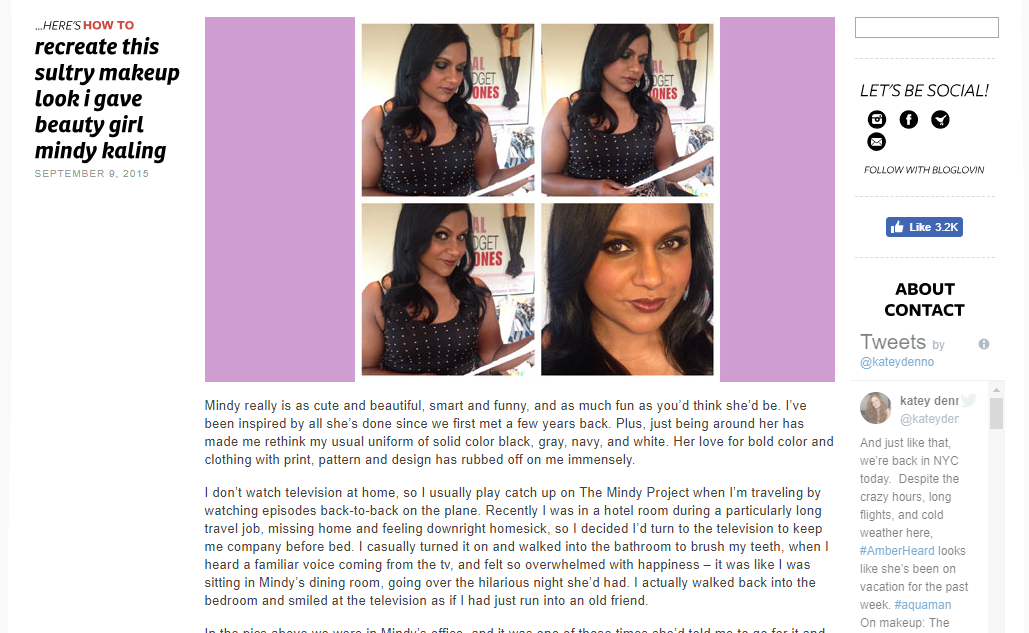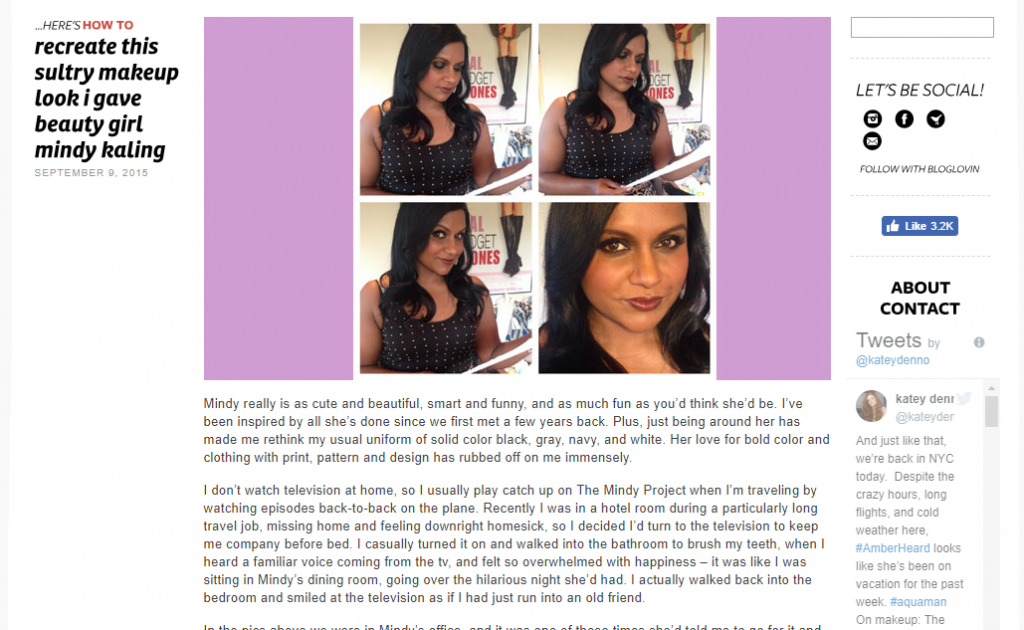 Recreating celebrity looks always gets more attention from readers. Beauty bloggers who can expertly demonstrate how to go about the steps earn authority and trust among their audience. This blog example not only recreates a look, but also includes insights and images from Katey Denno's career as a makeup artist, giving it added credibility.
---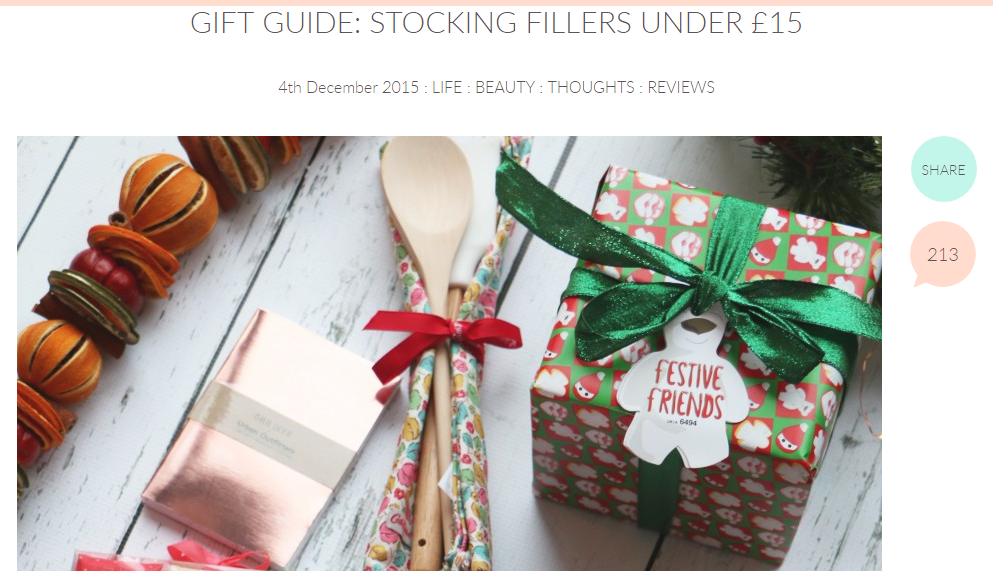 Readers are looking for the best gift guides around the holidays. If you can write a blog post that shows where to get discounts for beauty, hair, and skin care products, you're likely to notice an increased number of visitors to your blog. This Zoella blog post recommends gift ideas for the holidays, which include beauty and wellness products from brands they support as well as their own.
---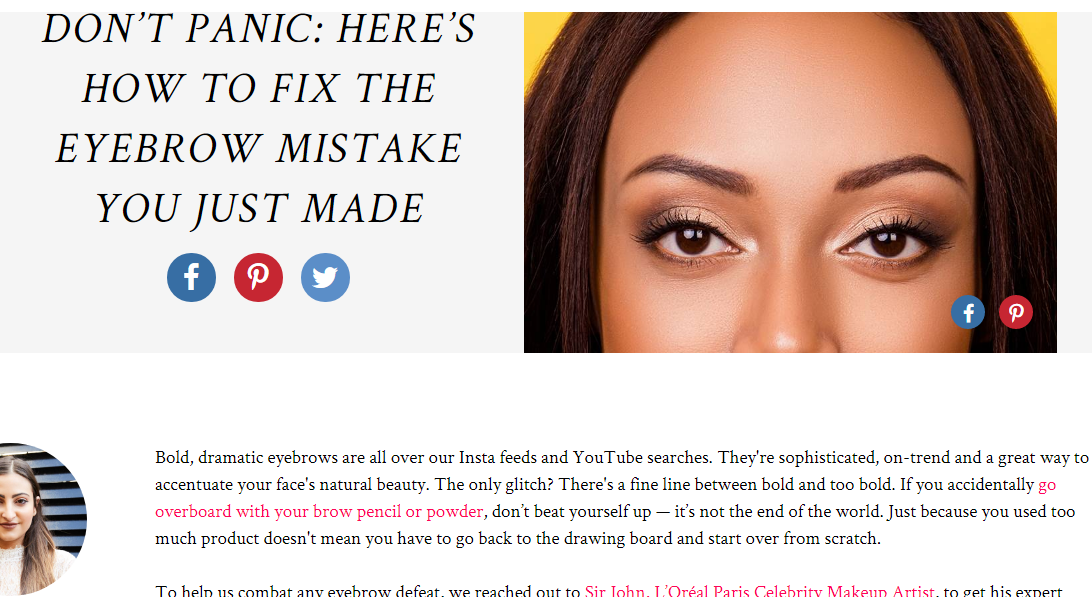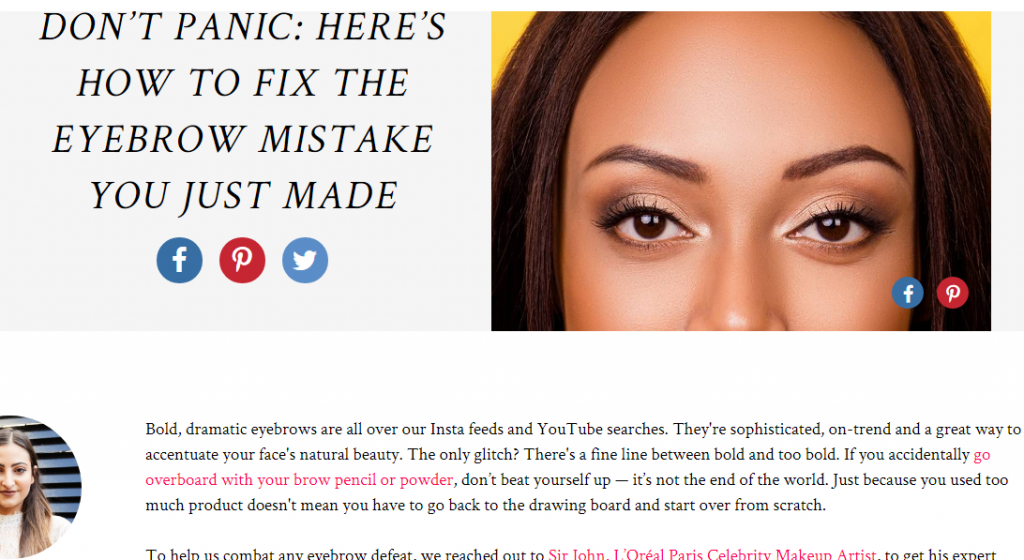 We all have those days where a 15-minute makeup routine turns to an hour because of one simple mistake. Readers will love to read beauty blog posts that show how to make quick fixes for unexpected makeup emergencies. Makeup.com's article is a good example of this—right from the catchy title that will motivate readers to even bookmark the page on their browsers.
---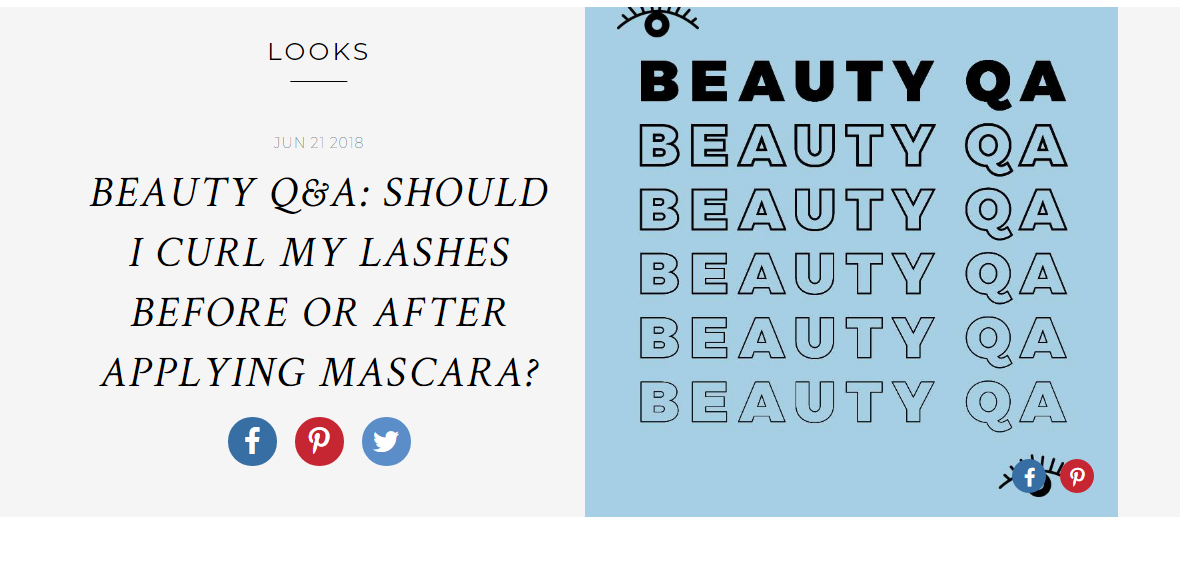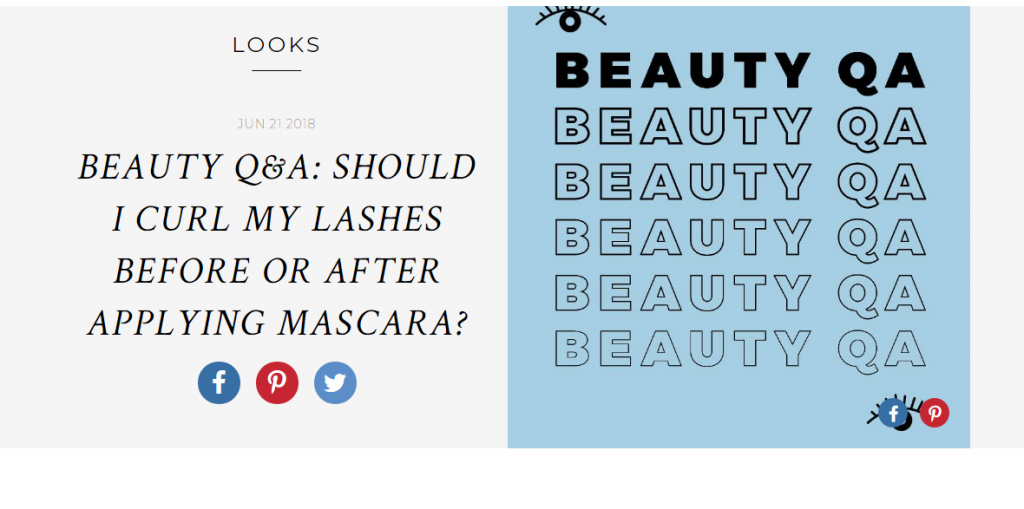 Include a weekly Q & A blog post to share some of your readers' nagging beauty questions. Make sure to provide simple and actionable answers that actually solve their problems. This will also be a great opportunity to invite them to subscribe and connect with you via email or your social media accounts. Makeup.com invites readers to send in their beauty questions and features the most popular ones in a blog post like the one we have in our example.
---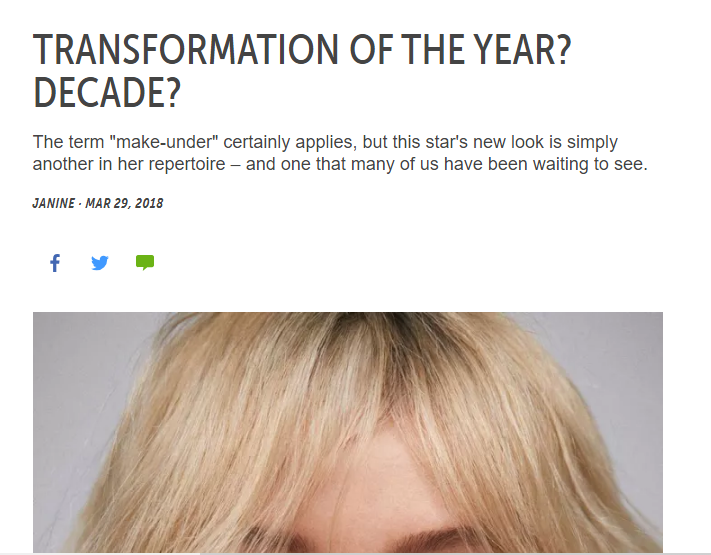 Beauty transformations are meant to inspire the audience. You don't need to be a professional makeup artist yourself to write a blog post on this. Be creative and find sources that will let you cover their work on your blog. This blog post by Beautygeeks featured a beauty transformation by a popular singer along with similar examples leading to a DIY trick to recreate the look.
---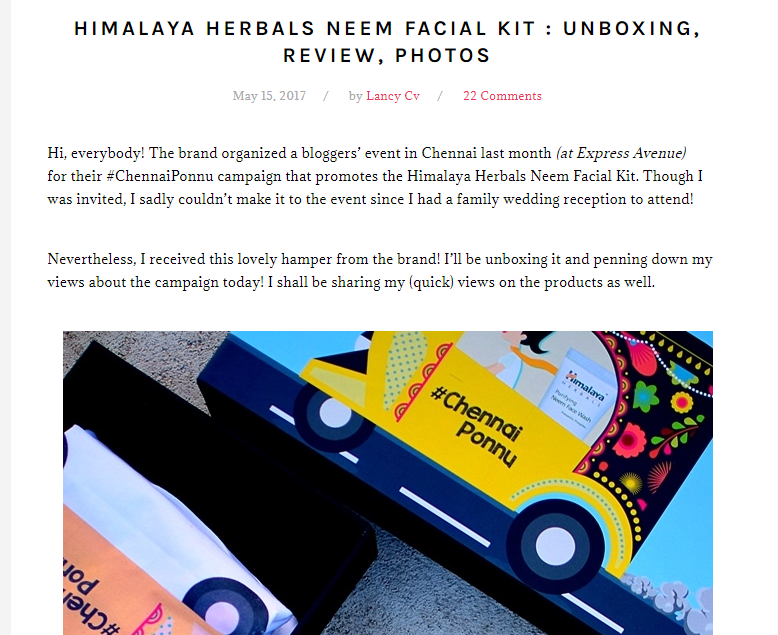 There's no rule that says unboxing is only meant for videos, but you can embed one on your blog to introduce the article. Be descriptive and write with the aim of sharing the experience with your readers. This blog post by Makeup Beauty and Home proves that unboxing can be as fun, even without a video. Make sure to include lots of high-resolution images to document each step.
---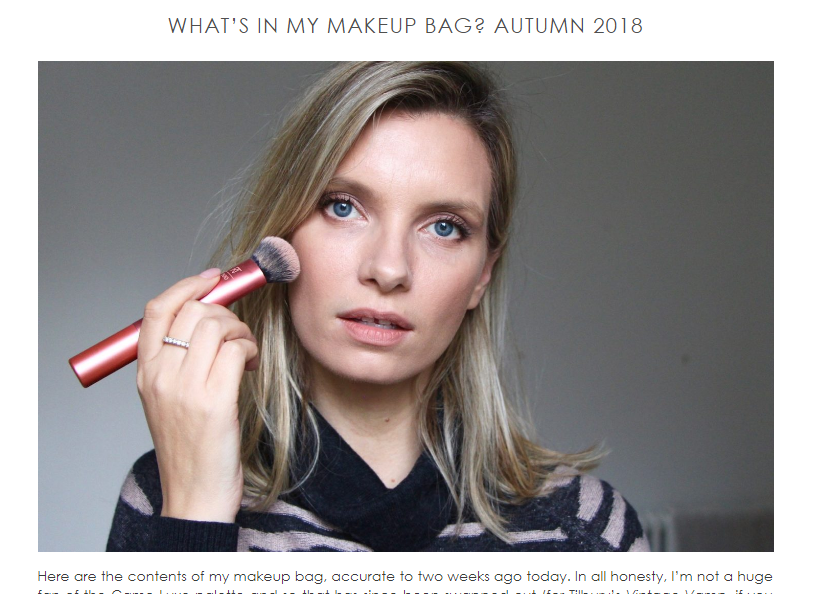 You might have come across this type of content before. What people have in their bags reveal a lot about their personality. The key is to have influencers invite your readers to a quick look into their personal life. Start with local celebrities or anyone who your audience can relate to. This blog post by A Model Recommends features influencers sharing what they have in their makeup bags to the readers.
---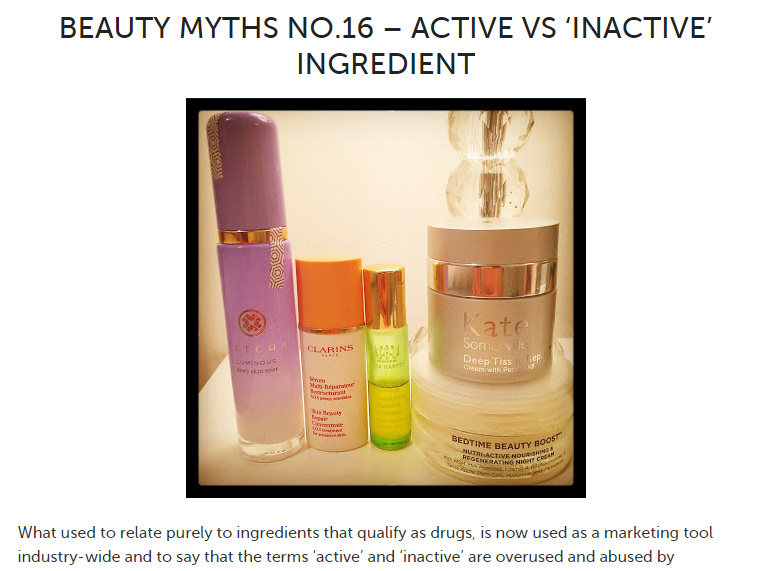 There are so many beauty myths out there that readers will appreciate an expert's insight and guidance on what's true and what's not. Invite your audience to read as you test out these myths and include personal notes on your experience. This blog post by Caroline Hirons is part of a series that sheds light on common beauty beliefs.
---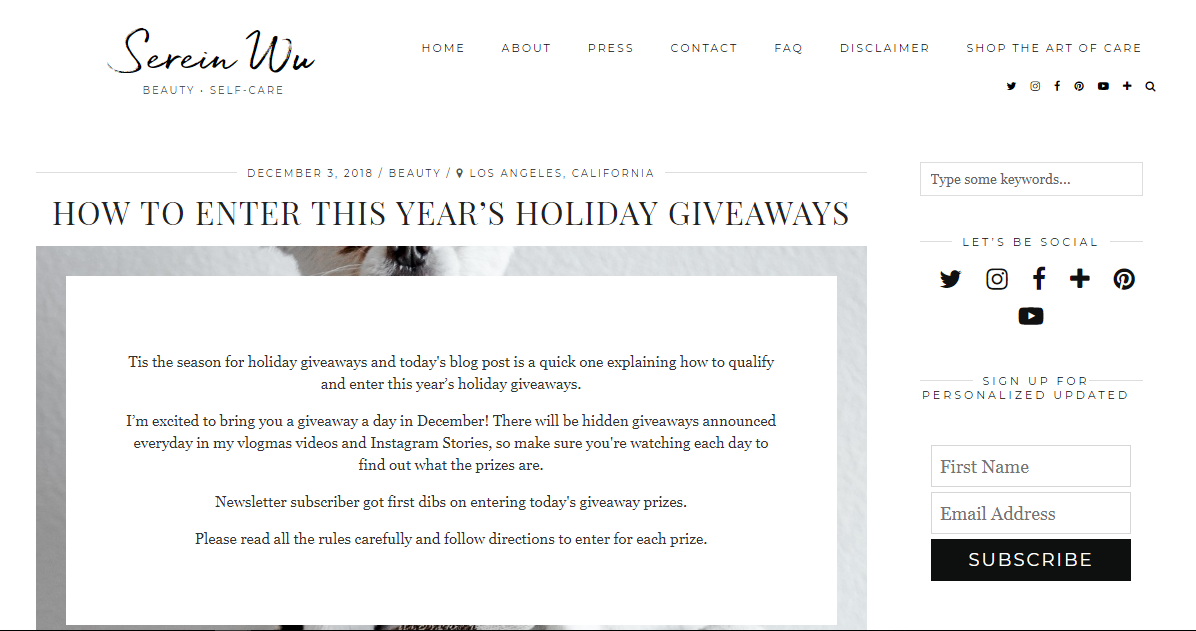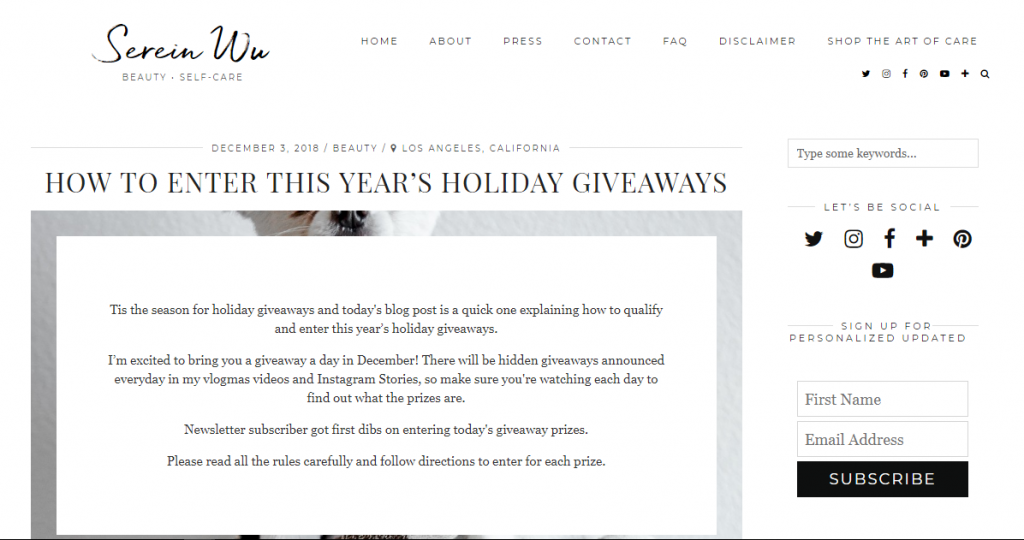 Giveaways are great incentives for readers to subscribe to your blog. Depending on how you want it, your giveaway offers can be seasonal or a regular theme that readers can look out for. In this example, Serein Wu offers a ton of beauty product giveaways to her subscribed followers, including a monthly favorite series.
---
Bottom Line
As the concept of beauty will constantly change, beauty bloggers will never have to run out of topics to share. If you're a beauty expert uncertain on how to start a beauty blog, try out this list of ideas to help you get started.
If you need more help on how to start a profitable blog, check out the following articles:
Did we miss out on your favorite beauty blog ideas? Share them with us in the comments.