Behavioral interview questions are a great way to assess how a candidate will actually perform or make decisions when working for you. Behavioral interviews questions are based around work-related situations that ask a candidate to draw conclusions and provide insight from their past experiences and decisions. We also include a number of situational interview questions in this article, which ask a candidate about hypothetical situations, since situational questions and behavioral experience tend to overlap a lot.
Still hiring? Be sure to check out Indeed, the number one job board for small businesses. Click here to get a free $50 credit to post your job!
Top 11 All Around Behavioral Interview Questions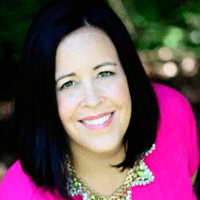 1. Give an example of an important goal that you set in the past. Tell about your success in reaching it.
2. Give me an example of when you took a risk to achieve a goal. What was the outcome?
3. Tell me about a time when you built rapport quickly with someone under difficult conditions.
4. What, in your opinion, are the key ingredients in guiding and maintaining successful business relationships? Give examples of how you made these work for you.
5. Have you ever worked in a situation where the rules and guidelines were not clear? Tell me about it. How did you feel about it? How did you react?
6. Describe a situation in which you were able to effectively "read" another person and guide your actions by your understanding of their individual needs or values.
Here are 5 more excellent all-around behavioral interview questions from other small business experts, with additional information on what each question is looking for: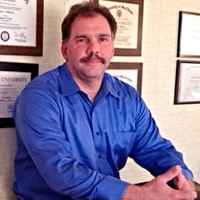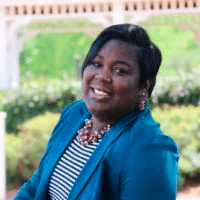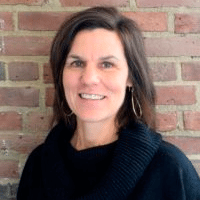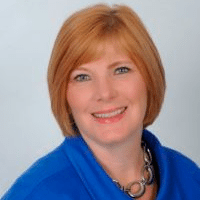 11. Tell me about a time you achieved a goal you didn't think you could reach.
Jen Teague, Owner of Jen Teague, LLC
What The Answer Tells You: It's important to find out what your candidate has accomplished. The answer reveals endurance, attitude and the process he or she took to reach that goal. It is also a good insight into what is important to the candidate.
---
Top 13 Management Behavioral Interview Questions
Carrie Schochet, Founder and President of Purple Squirrel Advisors, also provided us with a number of options for great behavioral questions when interviewing candidates for management positions at your company.
Her top 7 questions for management candidates:
12. Describe a time when you were able to effectively communicate a difficult or unpleasant idea to a superior or customer.
13. Describe a time when you took personal accountability for a conflict and initiated contact with the individual(s) involved to explain your actions.
14. Describe a scenario when you mentored other leaders on effectively handling stressful situations.
15. What have you done to improve knowledge, skills, and abilities of your team throughout the organization in order to ensure that strategic goals were achieved?
16. Tell me about a time when you had to defend a decision you made even though other important people were opposed to your decision.
17. Describe a time when you had to develop a unique strategy to meet the competing needs of various stakeholders.
18. If we were to solicit 360 degree feedback from your peers, family, friends and team members, what would be the common themes?

19. Can you tell me about a time when you had to sell an unpopular idea or concept to your staff, and how you went about it?
Our HR pro's note: This is worded differently from question 16 above–Jana is looking for how the manager acts when his or her team isn't in agreement with a decision, versus the higher ups or other managers, which the question above probes.
20. Can you describe the most challenging employee you've ever had, why they were so challenging for you, and how you went about managing them?
21. Can you describe an incident where you had to flex your communication style in order to meet the needs of an individual or situation?
22. Can you describe the most challenging program you've managed, and how you overcame or addressed those challenges?
23. Can you tell us about a time when a project you were managing was in serious risk of running off the rails either time-wise, budget-wise, or people-wise; what was the issue and how did you address it?
24. Describe a time when you had a serious conflict with a co-worker; what was the issue, and how did you address it?
---
Top 10 Cultural and Personality Fit Behavioral Interview Questions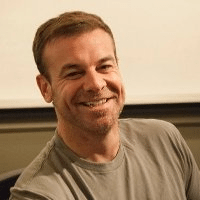 25. Tell us about the time a co-worker/ friend pushed you to the limit, where you really had to take a deep breath and count to ten.
What The Answer Tells You: What should they have done differently and what would they do different if this were to happen again?
26. Give us a specific example of a time when you went above and beyond what you had to do, what was expected of you and no one noticed or said thank you.
What The Answer Tells You: In this scenario, we are looking for work ethic, initiative, and whether they really understand what above and beyond means.
27. At your previous job, if you returned as the boss what would you do to make it a better place to work?
What The Answer Tells You: We are looking for specific thoughts and ideas that show the ability to make a difference and improve things.
28. Give us a specific example of the most frustrating part of your last or current job, such as a policy that does not make sense to you or rules or procedures that no one likes.
What The Answer Tells You: We are looking for problem solving skills and if they have the ability to see something that needed changing and helped change it.
29. (Role play) "I, your supervisor come to you Friday afternoon and inform you that we have this important task that must be done by tomorrow at 4:00 PM. We need you here to make this happen. You have a close friend or relative graduating from college tomorrow and you have promised to be at the graduation. What will you do?"
What The Answer Tells You: In this case, it's more what we are not looking for: The number one and worst answer we want to hear is, "I will be there to prepare and ship the order" which is most likely not true. We want to hear a person provide us with options such as bring in a co-worker that could do the job, stay late tonight and get the order done, come in early tomorrow and leave for the graduation and come back if necessary. We want a person who can think and be honest rather than just telling us what we want to hear.
Here are 5 more additional cultural and personality behavioral interview questions from Christy Hopkins, PHR, our own HR expert who has interviewed well over 1,000 candidates in varying levels of positions:
30. Tell me about a time in your life when you faced transition and how you coped. Maybe it was from high school to college, college to the "real world," or another defining shift.
What We Are Looking For: Adaptability and maturity all rolled into one is hopefully what this question brings out. A candidate should have insight into times of transition when looking in hindsight.
31. Remember a time when you worked really hard and then you did not get what you went for. What did you learn from it?
What We Are Looking For: This is another question to bring out emotional maturity and the ability to learn from difficult situations. Listen to the affect in their voice as well- residual bitterness about something long past is not a good sign!
32. Tell me about a time when you said something you shouldn't have, or wrote an email you shouldn't have and clicked send. What did you do in the aftermath?
What We Are Looking For: We've all done this, maybe even more than once. This is a question that provides insight into what a candidate is passionate about or their pet peeves.
33. What would you do if you were asked to be dishonest to a customer by your superior? In what situations could you see that being acceptable or unacceptable?
What We Are Looking For: This question is probing their line of ethics–what is their boundary of honesty versus duty to their manager?
34. What happens when you are asked to be a member of the team, and not the leader? What kind of role do you take on if leader is not available?
What We Are Looking For: This question is great for management candidates, or for candidates who are overqualified for a role but trying to convince it is the move they want to make. It will give you insight into if they have considered what will happen when they are not a leader of say, the management team. A red flag is when someone says they will push through to be the leader anyway.
---
3 Additional Great Behavioral Interview Resources
35. Even Harvard Business Review gets in on the behavioral and situational interview question topic.
This is a great article from them on the science behind it and a number of additional questions.
36. The Balance also writes a good article on their blog about behavioral interview questions and provides good, solid questions that you can ask to any candidate like, "Give an example of how you worked on a team."
37. Though this article is told from the job seeker's point of view for the most part, the Interview Guys also give a nice overview of the STAR method of interviewing (Situation, Task, Action, Result), which is what behavioral and situational interview questions should bring out in candidates' answers.
---
More Great Interviewing Resources
Didn't find what you want here? No problem, we have a ton of other resources for you to check out:
---
Over to You
Do you have other favorite behavioral interview questions you use or ones that we missed? We would love to hear from you if you tried some suggestions from our guide, or have other questions to add.
And be sure to check out Indeed, the best job posting site for small businesses. Click here for a free $50 credit!