The best 3D virtual tour software solutions allow agents to create walk-throughs easily and quickly so that buyers can experience immersive tours. However, there are many software options available, so to help agents pick the best, we reviewed dozens based on cost, equipment needs, ease of use, customer service, and reviews, then chose the top six.
Top 6 3D Virtual Tour Software Platforms
| 3D Virtual Tour Software | Best for |
| --- | --- |
| | (Best overall) Agents using smartphones to create free 3D virtual tours |
| | Agents who want to produce high-resolution virtual tours using 3D cameras |
| | Realty professionals who want to create 3D virtual tours for social media posts and advertising |
| | Agents who want to add pop-up windows in 3D tours to add tour information |
| | Professionals who want extra tour design features like overlay skins to create a customized feel |
| | Brokers and agents who want 3D floor plans as navigation for virtual tour walk-throughs |
How We Evaluated 3D Virtual Tour Software
There are many virtual tour creators available online, but not all are high-quality, and some offer features agents don't need. To help agents pick the best 3D virtual home tour software, we evaluated dozens of solutions using criteria like price, required equipment―such as smartphones or 3D cameras―features, ease of use, customer service, and reviews.
Here are the criteria we used to evaluate the best 3D virtual tour software:
Price: Prices for virtual tour software are either based on a recurring subscription model or are set for a one-time download. Subscription pricing for the options on our list is between free to $69 per month. Downloadable 3D virtual tour software runs between $149 and $499.
Features: We looked at many choices for 3D virtual tour software and considered the best features for busy agents. Primarily, we focused on the basic ability to create and edit a virtual tour quickly and easily. Still, we preferred options that offered additional features, such as on-screen guidance and integrated social media shareability.
Equipment: All options on our list use smartphones or 3D cameras to create tours. This is industry standard, so we looked at both options and considered the benefits of each.
Ease of use: To be included in our ranking, software should be easy to navigate and use to create virtual tours for all skill levels—from novice to experienced.
Customer service: Our picks for 3D virtual tour software all have customer service available during regular business hours via at least once channel—email, phone, or chat.
Customer reviews: Customer reviews were used to gauge how satisfied users were with each software solution. In addition to our own reviews, we sourced reviews and comments from sites such as g2 and Capterra to give readers a sense of user satisfaction.
Based on the criteria above, we found that the Zillow 3D Home Tour app offers the best solution for 3D virtual tour creation. Not only is the app free and easy to use, but agents can also take pictures of all rooms using a smartphone or, as needed, a 3D camera. These 3D virtual tours can be used in email campaigns, social media, and marketing as well as through a Zillow Premier Agent account.
Zillow 3D Home Tour: Best Overall 3D Virtual Tour Software


Zillow 3D Home Tour is a 3D virtual tour app that allows agents to create and edit virtual walk-through tours of properties quickly with their smartphone or tablet. The free app is unique because of its ease of use and accessibility. Any agents with an Android device or iPhone can use it to create property tours. With these features, Zillow Home Tour is best for agents who want to create videos with their smart device quickly and affordably.
Zillow 3D Home Tour Pricing
Zillow 3D Home Tour app is completely free to use for agents with or without a Zillow Premier Agent (ZPA) profile. A free ZPA account, however, gives agents the option to edit their video on a desktop and publish their 3D virtual tours on their free Zillow profile and property listings.
Zillow 3D Home Tour Features
The Zillow 3D Home Tour app gives agents the ability to create free virtual tours using their phone, tablet, or Ricoh 3D camera. Agents can easily edit their videos on a desktop with image editing software and share them in Zillow, on social media, or in emails. The quality of the virtual tour is good for an app, but if you want in-depth 3D virtual tours using a high-quality 3D camera, then Matterport or EyeSpy360 are better choices.
Design Tools
The Zillow 3D Home Tour app lets agents take panoramic shots of a room via their smart device or Ricoh camera and upload the images. Then, they can stitch the images of several rooms together quickly for a seamless tour of the whole property. Agents need to open the app, click on which room they are in, follow the on-screen instructions, and then click a button to create a tour. Zillow 3D Home adds navigation automatically to make the process easy.
Editing & Revisions
Individual images are added to each tour to create a walk-through experience. If one image needs to be edited, the agent has to retake the image, edit it on their phone or photo-editing software, and reupload it into the right place in the tour to correct the problem. A Zillow Premier account helps because the agent can edit images on their desktop, then re-upload easily via the ZPA dashboard. If you want more editing features, then VPiX or Pano2VR are better choices.
What Zillow 3D Home Tour Is Missing
Zillow 3D Home Tour is missing an editing feature to help agents preview and adjust images before using them. The agent must go through the process of creating a tour before knowing if an image cannot be used or needs to be fixed. If an image does need to be replaced, then the agent must retake the image and recreate the virtual tour. Learn more about the process of creating a Zillow 3D virtual tour.
Zillow 3D Home Tour Customer Service
Customer service for Zillow includes email, phone, and chat available from 9 a.m. to 5 p.m. Central time during weekdays. There are also videos, tutorials, and webinars online to help agents make the most of the Zillow 3D Home Tour app.
What Users Think About Zillow 3D Home Tour
Zillow 3D Home Tour is a new product, so there are not many reviews available. Some reviews in the Apple App store noted that Zillow 3D Home Tour is easy to use. Find out more about the benefits of Zillow Premier Agent and 3D Home Tour software.
Where to Find Zillow 3D Home Tour
Zillow 3D Home Tour is the best option overall for agents seeking a free app to create virtual tours within minutes using a smartphone. Agents can also sign up for a free ZPA account and manage their tours through the website dashboard. Download the free Zillow 3D Home Tour app today.
Matterport: Best 3D Virtual Tour Software for High-resolution Tours


Matterport is a 3D virtual tour software that allows agents to use a high-resolution 3D camera to create property tours for potential buyers starting at $9.99/month, plus the cost of the camera. Matterport is unique because the high-resolution images taken with the 3D camera produce superior in-depth detail. Agents who specialize in high-end properties will benefit most from Matterport because the detail highlights expensive features luxury clients will be interested in.
Matterport Pricing
Subscription prices range from $9.99 to $309 depending on how many virtual tours you host and the number of agents who need access to the software. Additionally, buying a camera from Matterport costs $375 to $3,365, depending on the camera. Less expensive subscription options include Zillow 3D Home Tour, EyeSpy360, or VPiX.
Matterport Features
The features of Matterport revolve around the use of a 3D camera that can provide in-depth, high-resolution images for virtual tours. With this resolution, buyers can zoom in and explore specific features of a property during the virtual tour. However, Matterport is expensive due to the need to purchase a camera.
Design Tools
Matterport requires agents to take panoramic pictures of each room and hallways. Like VPiX, the use of Matterport virtual tour software means using a 3D camera. The images created from the 3D camera are uploaded to the Matterport software with room labels, then are stitched together into a seamless virtual tour. The tour creation process is roughly the same for all platforms on our list, but Matterport provides more high-resolution photos.
Editing & Revisions
If editing is needed for an image, the agent will need to use photo-editing software or have photos corrected through an editing service like BoxBrownie before re-uploading the image into Matterport. The editing process for Matterport requires some extra work because agents are using a camera instead of a smartphone or tablet. The camera must be set up to rescan the room, and the image re-uploaded into the correct place in the virtual tour.
What Matterport Is Missing
Matterport is missing a mobile device option for agents who do not want to purchase an expensive 3D camera. While a 3D camera does produce high-quality images for virtual tours, the cost for individual agents or small brokerages is often too expensive. For a less expensive option, VPiX or Zillow 3D Home Tour are better options.
What Matterport Customer Service
Users can contact Matterport customer service during regular business hours through chat, phone, email, or a trouble ticket. Agents can also hire trained Matterport pros through its website to create virtual tours.
What Users Think About Matterport
The reviews on g2 state that Matterport is a robust 3D virtual tour software with easy-to-use features. Some reviewers noted that Matterport is expensive compared to other solutions because you needed a high-quality 3D camera.
Where to Find Matterport
Matterport is a virtual tour software solution that produces detailed, high-resolution walk-throughs using a 3D camera. Sign up for your free Matterport account today to start taking high-end virtual tours.
VPiX: Best 3D Virtual Tour Software for Social Media Sharing

VPiX is a 3D virtual tour solution that easily integrates with social media like Facebook, Twitter, and Instagram so that buyers can share tours. The VPiX 3D virtual tour software is unique because its social media integration allows agents to post their listings for increased engagement and exposure quickly. VPiX virtual tour solution is ideal for agents who have audiences that are active on social media.
VPiX Pricing
VPiX's subscription service has tiered pricing based on how many tours you want to host. Hosting 10 virtual tours will cost $59 per month. For 100 virtual tours, the cost is $95 per month. Hosting more than 250 tours means that the cost is $259 per month. You can get 15% off by paying annually.
VPiX Features
The social media integration of VPiX makes it easy for agents to post their virtual tours quickly and create advertising campaigns on Facebook, LinkedIn, Twitter, YouTube, and Google Local Guides. There is no app or smartphone capability. You must use the desktop program and a 3D camera. If you are an agent in the field most of the time, then Zillow 3D Home Tour is a better choice.
Design Tools
Like all other 3D virtual tour solutions, the agent needs to take and upload panoramic photos to the software. The difference for VPiX is the ability to integrate seamlessly with social media channels like Facebook, LinkedIn, Twitter, YouTube, and Google Local Guides. With social icons at the bottom of each tour, buyers can share their favorite properties easily with others through their own social channels. Agents can also share tours easily by posting tour links.
Editing & Revisions
To edit part of the tour in VPiX, agents will need to retake the images or edit the existing images individually using photo editing software. Because VPiX uses a 3D camera to take pictures, retaking images that show harsh lighting or include an undesirable object means rescanning the entire room. The same is true of Zillow 3D Home Tour, but it is easier with a smart device like a phone or tablet.
What VPiX Is Missing
The biggest thing missing from VPiX is the ability to make tours quickly through a smartphone or tablet and post them on the go. Most active agents will want to create 3D virtual tours on their smart device and post them quickly to attract buyers; without the ability to create tours on your phone, social media engagement can be delayed.
VPiX Customer Service
Email and phone support are available every day of the week from 9 a.m. to 6 p.m. Central time for agents with fewer than 100 virtual tours. For agents hosting more than 100 virtual tours, there is priority support with faster turnaround on trouble tickets.
What Users Think About VPiX
Capterra reviewers stated that VPiX is a strong platform for photographers who want to branch out into virtual tours. Facebook reviewers noted that VPiX regularly updates the platform to increase features and help produce great results. Some reviewers noted that VPiX was not user-friendly for nontechnical agents.
Where to Find VPiX
VPiX gives agents the ability to upload their virtual tour directly to social channels for posting and advertising and includes social share buttons on individual tours. This can increase the number of buyer leads secured from audiences that regularly use social media. Learn more with its free demo.
EyeSpy360: Best 3D Virtual Tour Software for Popup Boxes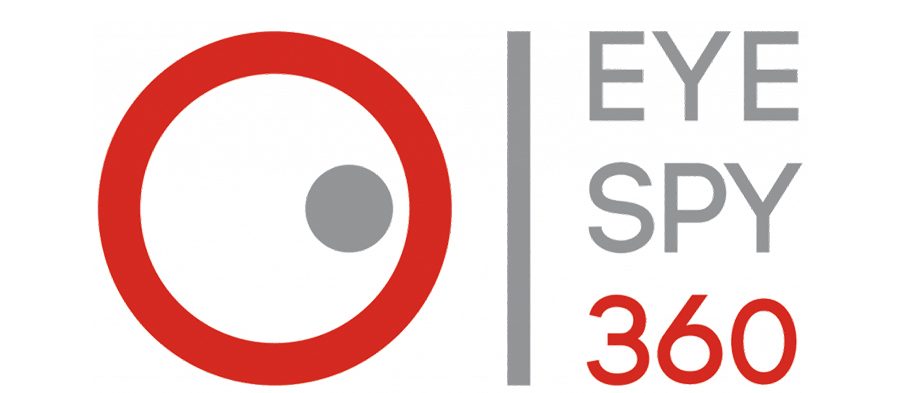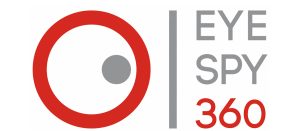 EyeSpy360 is a 3D virtual tour software that allows agents to easily add popups to tours to give buyers more information or guidance starting at $59/month. This is a unique feature because the popups can be used to point out important things about the house during the tour or generate leads by suggesting the buyer leave contact details. EyeSpy360 is great for agents who want to use their tours as a direct lead generation tool.
EyeSpy360 Pricing
EyeSpy360 pricing depends on the number of rooms in each virtual tour. It's free for five scenes per video tour up to three tours. EyeSpy360 Starter is $13.99 per month for 10 scenes (rooms) and up to three tours. The Advanced plan is $34.99 monthly for unlimited scenes and up to 10 tours.
EyeSpy360 Features
The standout feature for EyeSpy360 is the ability of the agent to direct the buyer's attention to certain features of a room or benefits of a property with popups. As the buyer moves from room to room in a virtual tour, boxes pop up to provide additional information or allow them to connect with the agent. Pano2VR includes popups, but it requires coding to create instead of the click and drag usability of EyeSpy360.
Design Tools
EyeSpy360 requires agents to take panoramic photos through their phone or 3D camera to build a virtual tour. These images are uploaded to the EyeSpy360 desktop software, where agents can add popup windows by clicking on various parts of an image to add more information. These popups can include facts about the house, links to videos, a welcome message, or contact details to prompt the buyer to contact the agent.
Editing & Revisions
To edit a virtual tour, agents will need to alter an incorrect image using editing software and reinsert it into the proper place. Agents can easily edit a popup by clicking on it; changing the text, link, or image; and clicking off of it. EyeSpy360 makes editing popups a breeze for agents thanks to easy click-and-drag options.
What EyeSpy360 Is Missing
EyeSpy360 is missing a quick-to-load dashboard. When a user makes a change to a virtual tour, EyeSpy360 renders what the effect of that change will be automatically in the final result so that agents can preview the video as they edit. These changes can cause the process to drag as the dashboard continuously reloads the tour. Most users note that this does not significantly delay the editing process but can be time-consuming depending on your computer.
EyeSpy360 Customer Service
Customer service for EyeSpy360 is available around the clock because there are representatives based in all parts of the world. Users can connect with EyeSpy360 through chat, email, or phone at any time. There are also how-to videos and webinars for agents who want to master the tools of EyeSpy360.
What Users Think About EyeSpy360
Capterra reviewers found EyeSpy360 easy to use and loved the popup feature. It was ranked 4.5 out of 5 stars by more than 100 users, and users raved about being able to guide buyers with popups throughout the virtual tour. The only concern expressed was the inability to customize the tours more extensively. If customization is key for you, then Pano2VR is a better choice.
Where to Find EyeSpy360
EyeSpy360 gives agents the ability to provide information about the property, including lead magnets, and add video introductions in virtual tours through popups. You can get a free for life EyeSpy360 account with limited scenes and virtual tours to test features until you are ready to upgrade to a paid account.
Pano2VR: Best 3D Virtual Tour Software for Customized Skins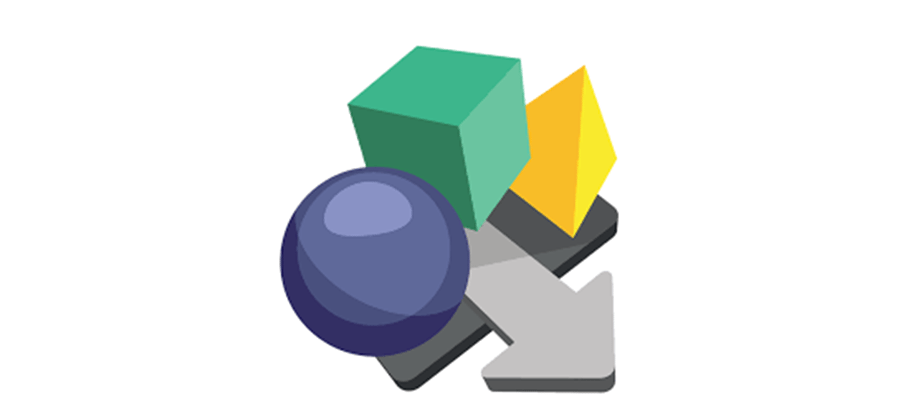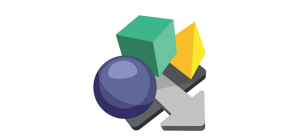 Pano2VR is a 3D virtual tour software that allows agents to overlay design "skins" onto virtual tours for a customized feel for $149. Skins are design layers that you can put on top of the virtual tours to provide a unique aesthetic for the buyer. Pano2VR is ideal for agents who want to create a branded virtual tour with customized navigation for buyers.
Pano2VR Pricing
Pano2VR 3D virtual tour software downloads onto a desktop to allow agents to create and edit as many tours as they want for one set price of $149. You can also download the free trial of Pan2VR before buying to test the features.
Pano2VR Features
The best features for Pano2VR are the skins that give agents customization abilities when creating virtual tours for buyers. Each skin has a unique look and feel that includes different navigations, designs, and layouts. Tech-savvy agents can go the extra step of customizing a skin and make tweaks to the code to give it a specific set of features just for their use. This is a feature not offered by any other inclusion on our list.
Design Tools
The tour creation process for Pano2VR is very similar to other platforms on our list; photos must be taken then uploaded to the software. Pano2VR is unique, however, because agents can pick a skin with special features or navigation to give buyers options as they walk through the virtual tour. Once the skin is chosen from a menu, the agent adds the images, selects navigation, and picks additional functionality for buyers like the ability to zoom in or change directions.
Editing & Revisions
Pano2VR editing can be complex for nontechnical users. Editing one image in a tour means first downloading photos, making edits, then re-uploading within the placement of the tour. Editing a skin requires some coding skills to alter the way the virtual tour runs or the navigation works. Editing the skin will also edit all other tours created with that skin in the program, so it is only a benefit if you want to update multiple tours at once.
What Pano2VR is Missing
Pano2VR does not have an app or offer access from any online portal. Because it is downloaded onto one desktop, the agent must be in front of their computer to use it. For agents who spend lots of time out in the field, Pano2VR would not be the right solution. The Zillow 3D Home Tour app would be a better choice.
Pano2VR Customer Service
The customer service for Pano2VR is available through chat and email during business hours. There is a robust library of videos and articles to help users get started and learn how to use Pano2VR. Agents can also post questions in the online forum and get answers from other users.
What Users Think About Pano2VR
The reviews of Pano2VR on G2 were largely from professional photographers and agents comfortable with the technology. Because this audience is familiar with the concept of using a skin to create a different feel for virtual tours, most reviewers left positive reviews. Some stated that Pano2VR is not for novices and requires a learning curve, but it was worth the effort.
Where to Find Pano2VR
Pano2VR helps agents customize the look and feel of their virtual tours with skins. The tech-savvy agent will make the most of this feature and can add advanced customization using custom coding. Download Pano2VR free trial to test all of the features and preview the skins.
TourWeaver Standard: Best 3D Virtual Tour Software for Adding Floor Plans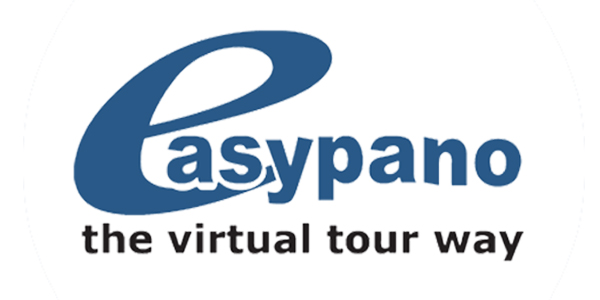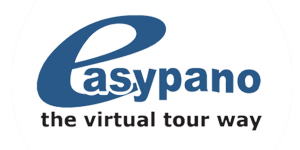 TourWeaver Standard is 3D virtual tour software priced at $299.95 that uses floor plans as navigation to help buyers get an idea of the property layout before exploring individual rooms. This standout feature means buyers can choose to either view rooms that are not connected or walk through the entire property. This solution is best for agents with complex floor plans that require extra navigation.
TourWeaver Pricing
TourWeaver Standard costs $299.95 for a one-time download of the 3D virtual tour software. For agents that want a CD copy of TourWeaver, there is an additional $15 fee. There is also a free trial that allows agents to test all TourWeaver Standard features before buying.
TourWeaver Features
TourWeaver allows buyers to preview an entire property via an interactive floor plan. By clicking on a room in the floor plan, users can see just that room or do a complete walk-through of the house by starting at the front door. This allows buyers to view a virtual tour the way they want. EyeSpy360 includes floor plans but does not use them as a navigational element to guide buyers through the property.
Design Tools
After agents take panoramic photos of each room, TourWeaver allows agents to upload images and create a virtual tour easily. Users can then create a floor plan using a simple editor and connect specific tours to a place on the floor plan of the property. By dragging an arrow from a virtual tour to a point on the floor plan, agents can map out which tours go with each room.
Editing & Revisions
TourWeaver has four steps to create a virtual tour—take panoramic images, upload to the software to make the tour, create a floor plan, and map the tour to the room in the floor plan. If you want to edit the images, then you will need to use photo-editing software. To change the tour, you will need to download the image, edit it, upload again, and change the floor plan link manually. It is easy to edit using TourWeaver, but it does take several steps.
What TourWeaver Is Missing
As downloadable 3D virtual tour software, TourWeaver is missing the app to connect on-the-go agents. The ability to only use the TourWeaver virtual tour creation and editing features from one desktop means that agents must work from a set location to make virtual tours. If you want an app or online connection, then Zillow 3D Home Tour is a better choice.
TourWeaver Customer Service
TourWeaver offers complete customer service to users with 24/7 access to chat, email, phone, and Skype support. Users can also use the forum to ask specific questions and get tips from other TourWeaver users or access the online library of how-to videos.
What Users Think About TourWeaver
We could not find any third-party reviews of TourWeaver outside of Fit Small Business.
Where to Find TourWeaver
TourWeaver helps agents use floor plans to showcase bigger and more complex properties that need extra navigation. Previews show up for each room in the floor plan so buyers can look at rooms in the order they want to see them, giving them control over their experience. Find out more with a free TourWeaver trial download today.
Bottom Line: 3D Virtual Tour Software
3D virtual tour software helps agents create property walkthroughs for potential buyers to spur engagement and generate leads. Agents can spend hours and waste money trying to create virtual tours with the wrong software, so we sought out the best solutions based on pricing, features, customer service, equipment needs, reviews, and ease of use.
With these criteria in mind, we found the Zillow 3D Home app to be the best overall choice because it is free, easy to use, and convenient for smartphone and tablet users. Agents can use the Zillow 3D Home Tour app to create and edit virtual tours for their properties quickly, then showcase them on their ZPA profile and listings. Sign up for a free profile, claim your free Zillow property listings, and download the free Zillow 3D Home app to start making virtual tours.