A/B testing tools allow businesses to create multiple versions of a webpage and test them against target audiences to learn which best helps them reach their business goals. We compared more than 30 options to narrow down our list to the six best A/B testing tools based on price and features, including the best overall.
Best A/B Testing Tools 2018
| A/B Testing Tools | Best For |
| --- | --- |
| | (Best Overall) Businesses that need robust and affordable tools to convert website visitors into buyers |
| | Businesses that need A/B testing software for conversion-optimized landing pages templates |
| | Small businesses that want to optimize for customer segments to meet customers' unique needs |
| | Business that need real-time, dynamically personalized landing pages. |
| | eCommerce businesses that need software for contextual and personalized targeting and retargeting |
| | Solopreneurs who want limited but effective A/B testing software for free |
How We Evaluated the Best A/B Testing Tools
While many small businesses don't have large information technology (IT) and marketing departments, they still need websites that convert visitors around marketing and revenue goals. They need a tool that will help them do this without breaking their budgets. A good A/B testing tool helps them test against visitor preferences, learn the reasons behind drop-offs, pinpoint needed improvements and, ultimately, turn new visitors and existing customers into loyal buyers.
Based on these needs, the criteria we used to evaluate the best A/B testing tools include:
Price: Some software is dedicated to A/B testing while other A/B testing tools are part of a larger, more expensive software platform, so we searched for a variety of options that are small business budget-friendly
Ease of use/installation/integration: Instead of submitting design, installation and integration requests to costly developers or IT departments, small businesses need tools to test and optimize without complicated coding; a good A/B testing and optimization software provides tools to bypass coding when needed
Testing capabilities: In addition to A/B testing, some software offer tools for further analysis, including heatmaps, session recordings, funnel analysis, customer segmentation and more and others are limited; we looked for software with simplified but more advanced A/B testing capabilities
Types of optimization: While some software only allows element testing and optimization on landing pages, others expand these capabilities across the website or conversion funnel; we included a variety of optimization capabilities for different small business needs
Personalization/targeting capabilities: Some A/B testing tools provide extreme personalization with dynamic text replacement and others only target customer segments; to serve diverse small-business needs, we chose some tools that offer advanced personalization capabilities and some with simplified segmentation capabilities only
Dashboards and reports: Small business owners with limited tech skills need dashboards that intuitively display what they need to know to create better user experiences and higher conversions; the tools on this list offer understood insights via clear reports and dashboards
"A/B testing shouldn't be difficult or confusing, no matter your level of expertise. The formula you should be looking for is pretty simple: Changes made = higher conversions. Any tool that can help you make those changes and see which changes are accomplishing that is the one you want."

— Sean Dudayev, Business Growth Expert, Frootful Marketing
We reviewed more than 30 reputable A/B-testing tools based on this criteria to find the top six we believe serve small businesses best. VWO stands above the rest by providing a robust but very affordable testing toolkit, advanced segmentation capabilities to guide unique website visitors to purchase and guidance on best business website testing and optimization practices for small businesses new to testing.
Best Overall A/B Testing Tool for Small Businesses: VWO
VWO is an A/B-testing and conversion-optimization software. VWO offers a superior combination of heatmaps, session recording, testing capabilities and easy campaign-building tools, then pairs it with uniquely affordable advanced-segmentation capabilities to guide visitor-types down relevant purchase paths. VWO best serves small businesses needing robust and affordable tools to guide unique website visitors to purchase.
VWO Pricing
VWO's A/B testing packages start at $49 a month when billed annually for 10,000 monthly visitors. It is a lower priced small-business option, given its breadth of features. Its Standard plan is available at an increased price for businesses with more monthly visitors. Each plan comes with a 30-day free trial.
VWO Features
VWO offers a full testing and optimization toolkit with limited tech skills required for usage. You can test any website element against chosen conversion and revenue goals, view segmented reports and heatmaps to gauge campaign-specific performance, optimize pages with drag-and-drop editing tools and deliver one-to-one personalized experiences to all visitors, regardless of behavior, device or location.
Installation & Integrations
To Install VWO into WordPress, copy its code snippet and paste it into your website header. From there, VWO tracks your changes and how visitors respond. For other properties or tools, VWO offers a long list of easy integrations, including Google Analytics, Joomla!, Shopify and other analytics, content management system (CMS), shopping cart and phone tracking system integrations.
Testing
VWO offers a comprehensive toolkit of testing and analysis features, including multivariate, A/B and split URL testing, heatmaps and cross-device analysis. Its testing and analysis tools offer ultra-detailed insights to pinpoint improvement needs. VWO does not offer session recording and funnel analysis testing like Freshmarketer does but, in turn, comes at a more affordable price.
Here is a more in-depth look at VWOs testing and analysis features:
A/B testing: Once you optimize any website element to create two web-page versions, VWO equally divides traffic among them, then gathers response data to reveal which best delivers on conversion goals around revenue, sign-ups or clicks, for example
Multivariate testing: You can test multiple webpage versions — even thousands of them — against each other to determine which offers the winning experience that best converts
Split URL testing: After you create two landing pages, you can send traffic to each to learn which best guides visitors to convert, even if landing pages appear on different websites
Heatmaps: VWO's heatmaps only track visitor clicks while some others might also track scroll and mouse movement; however, their click analytics stand out by showing exact click numbers, not just greater color intensity for heavily clicked areas
Cross-device analysis: VWO's testing and analysis features reveal insights across desktop, mobile and tablet experiences
Editing & Optimization
VWO's visual campaign builder makes optimizing campaigns intuitive. You can set up campaign-page variations for A/B testing quickly by uploading a website or landing page, then editing it by dragging, moving and adding text and elements. You can also change style elements like background colors, borders, design layout and more via menu command options.
Personalization/Targeting Capabilities
VWO allows you to learn more about visitors by segmenting its data based on behavior, location, search, income and more, then create offers and page versions to resonate by segments. Their IdeaFactory also includes personalization ideas based on industries, including e-commerce, software-as-a-service and media, allowing for targeted industry, individual and/or segment-specific Amazon-like experiences.
Dashboards & Reports
VWO provides campaign-specific real-time reports that measure how different designs perform based on set conversion goals like clicks, revenue and page visits and against the original design. There's no need to set predetermined segments for designs. Instead, VWO's dashboard indicates which design resonates by segment once all data is collected. Then, you can use those insights to target segments based on what you already know works.
Some tools, like Unbounce, offer predefined templates that make editing quick. While VWO doesn't offer templates, it does offer an IdeaFactory filled with testing ideas and best practice lists from its expert in-house team. Ideas and best practices are available surrounding the checkout process, headlines, color schemes, user flow and more.
What VWO Is Missing
VWO lacks responsive customer support, especially surrounding advanced multivariate testing. The heatmap software is also somewhat limited, showing only click behavior, not scroll or movement behavior. Freshmarketer offers more advanced heatmaps.
What Users Think About VWO
Users like that VWO is an affordable but comprehensive testing and optimization tool. Even its Starter plan offers advanced features competitors charge more for. The tool requires no coding skills and is easy to learn. Users don't like that VWO's customer service is slow to respond and often doesn't provide knowledgeable guidance. Additionally, heatmaps only provide click and scroll data, not movement insights.
Where to Find VWO
To learn more, VWO offers free demos you can access from its homepage. Click on the "request a demo" button at the top of the screen and fill out the request form. You can also click on its "30-day free trial" button to begin using VWO for free.
Best for Expertly Optimized Landing Page Templates: Unbounce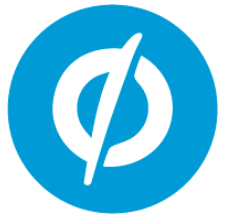 Unbounce is a leading lead generation testing and optimization platform offering A/B testing for landing pages, sticky bars and pop-ups. It includes more than 125 fully optimized templates expertly engineered by Unbounce and with dynamic-personalization capabilities. It is best for businesses needing affordable but expertly optimized landing pages, sticky bar and pop-up templates that can be A/B tested to achieve higher conversion rates.
Unbounce Pricing
Unbounce offers a moderately priced $79 per month small business Essential plan, which includes 75 published landing pages and eight published pop-ups and sticky bars. Larger plans are $159 per month with double the landing pages, pop-ups and sticky bars. Billed annually, plans are 20 percent off. All plans come with a 30-day free trial.
Unbounce Features
Unbounce offers the tools to create and test conversion-optimized landing pages, sticky bars and pop-ups. It offers more than 125 expertly optimized templates that users customize via A/B testing and simple editing tools. Its dynamic text replacement further helps businesses offer visitors one-to-one personalized experiences. Unbounce is extremely easy to use. However, it only offers A/B testing for landing pages, sticky bars and pop-ups, not entire websites like Freshmarketer and VWO do.
Installation & Integrations
Unbounce's installation process is standard, requiring a plug-in installation for WordPress, for example. With the ability to integrate Google Analytics, WordPress, Infusionsoft, Zapier, MailChimp, Kissmetrics and more than 50 other tools, its endless integrations make it a unique value comparable only to Instapage.
Testing
Unbounce used artificially intelligence technology to analyze 75.5 million visitors' behaviors around 64,000 lead-generation pages, and then used the resulting insights to create fully optimized templates businesses can customize to brands. It also uses this research to make customizing recommendations for better brand optimization. Because Unbounce tests upfront, and then rolls insights into expertly engineered templates, it offers only basic A/B testing to optimize templates.
Editing & Optimization
Unbounce's drag-and-drop Builder enables easy-to-create-and-edit landing pages, sticky bars and pop-ups for users without coding skills. You can select from its more than 125 conversion-focused templates expertly engineered by Unbounce, and then customize them to your brand and website design based on A/B testing insights. You can choose templates based on campaign, asset type, industry, special features like video background and more.
Personalization & Targeting Capabilities
Unbounce offers Amazon-like personalized landing page, pop-up and sticky bar experiences. Dynamic Text Replacement matches page copy to visitor search behavior for a one-to-one personalized experience. Then, pop-ups and sticky bars can be triggered at optimal moments based on visitor behavior, browsing history and point in the conversion funnel. Lastly, customized conversion confirmation pages send visitors to a value-add or thank you page.
Dashboards & Reports
Unbounce's Page Analyzer offers comprehensive but intuitive reports of each landing page based on industry performance, page performance, copy analysis, SEO best practices, conversion-centered design and more. Alert reports can be sent directly to user inboxes when pages generate leads. The real-time data allows users to see how pages and A/B tests perform moment-to-moment.
What Unbounce Is Missing
Unbounce doesn't offer the frills some other comparably-priced testing tools do because it does most of its testing upfront, and then provides optimized landing page, sticky bar and pop-up templates. It lacks advanced design tools and multivariate and URL split testing capabilities. In addition, it only offers testing and optimization for landing pages, sticky bars and pop-ups, not entire websites like Freshmarketer and VWO do.
What Users Think About Unbounce
Unbounce users like that landing pages are easy to build and edit with no coding required and can be customized to brand style. They love the intuitive interface and great customer service. However, their A/B testing capabilities are basic. There are cheaper testing and conversion rate optimization (CRO) platforms on the market that offer more advanced capabilities, including Freshmarketer.
Where to Find Unbounce
On Unbounce's homepage, you can preview exactly what it would be like to design using its landing page builder, and its pricing page allows you to sign up for a free 30-day Essential or Premium plan trial.
Best for Funnel Optimization by Segment: Freshmarketer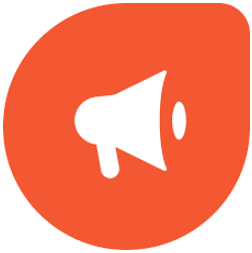 Freshmarketer is a robust and higher-end conversion-optimization toolkit. It allows users to pinpoint where segments drop off and why via real-time reports, funnel recordings and heatmaps, then test all involved website elements against affected marketing segments and respond with optimized campaigns catered to those segments. Freshmarketer is best for small businesses needing to boost conversions among diverse customer segments.
Freshmarketer Pricing
Freshmarketer's Garden A/B testing plan for small businesses is $99 per month for 50,000 visitors, reflecting a 40 percent discount when paid annually. Its Sprout version is free but doesn't include A/B testing capabilities. This software is comparably pricey, but each plan comes with a 30-day free trial.
Freshmarketer Features
Freshmarketer offers a comparatively complete testing and user experience optimization toolkit, including split testing, A/B testing, funnel analysis, session recordings, a what-you-see-is-what-you-get (WYSIWYG) editor and real-time reports. While tools like Instapage only test and optimize landing pages, Freshmarketer enables website-wide optimization to target customer segments and its conversion paths.
Installation & Integrations
Freshmarketer makes it easy to integrate with an extensive list of third-party integrations, including Unbounce, WordPress, Shopify, Google Analytics, Google Tag Manager, Drupal, Kissmetrics and more. It also focuses on an especially simple integration process. For WordPress, it offers a plug-in for a quick and code-free installation. To integrate with Unbounce, copy the Freshmarketer JavaScript (JS) code and paste it into Unbounce's JS toolbar.
Testing
Freshmarketer's website-wide testing is more comprehensive than most tools on our list. Their software tracks visitor behavior, then their A/B and split URL testing, heatmaps, funnel analysis and session recordings deliver deeper insights into what causes drop-offs and conversions. From these features, businesses learn how to improve to boost conversion rates. Furthermore, once tests determine a version winner, Freshmarketer allocates all traffic automatically to that version.
Here is an in-depth look at Freshmarketer's testing and analysis tools:
A/B testing: Freshmarketer's A/B testing tools allow you to test against audience behaviors and characteristics like audience members' location, page views, devices and more to pinpoint what changes will help unique audiences convert
Split URL testing: You can test two pages with similar designs against each other to reveal which one best converts
Heatmaps: When conducting split URL testing, Freshmarketer's heatmaps track click and scroll behavior on each version so you can observe which element version lends most to or hinders conversions
Funnel analysis: Funnel analysis allows you to run conversion funnel tests to learn which funnel phases most often cause visitor drop-offs before purchase
Session replay: Session replay allows you to watch how visitors interact with your site and pinpoints which elements need improvements to best guide visitors to purchase
Editing & Optimization
Unlike Unbounce and Instapage, Freshmarketer allows you to optimize your conversion funnels and entire website. Its WYSIWYG visual editor helps you put test results into action. With 23 custom audience segments to analyze, including language, time spent on site and more, you can learn what segments want, then tailor content to deliver. You can change text, images and dynamic elements quickly even without coding skills.
Personalization/Targeting Capabilities
Like VWO, Freshmarketer focuses its real-time reports and testing capabilities around customer segments. With 23 customer segments, you can concoct more custom segments than VWO, then save them to continue learning about and targeting them. Create custom segments via a mix of time of day, average time spent on site, abandon rates, language and other criteria. However, you cannot target via dynamic text replacement, unlike Instapage and Unbounce.
Dashboard & Results
With 23 custom Freshmarketer segments, you can slice data reports to discover conversion and drop-off insights. Then, you can reorder conversion-funnel reports to learn how to optimize around funnel variations for best results. Freshmarketer's dynamic web element reports show how pop-ups and overlays lend to or hinder conversions. Lastly, goal-based filters generate reports that show exactly what hinders website conversion goals.
What Freshmarketer Is Missing
Freshmarketer doesn't include templates to help you bypass the optimization learning curve like Unbounce does. It also doesn't offer a low-price plan with A/B testing capabilities like VWO does.
What Users Think About Freshmarketer
Users like that Freshmarketer's software is a complete conversion-rate-optimization toolkit with lots of features, including dynamic heatmaps, session recordings, A/B and multivariate testing and funnel analysis. They also appreciate its easy-to-navigate user interface and great customer service. However, they wish more features were included in their lower-priced plan and that A/B and split testing processes were easier to implement.
Where to Find Freshmarketer
On Freshmarketer's pricing page, you can sign up for its Garden plan, which includes A/B-testing capabilities. Choose to pay monthly or, for a discount, yearly. Furthermore, you can click on its "Start a Free Trial" button below the Garden plan header.
Best for Dynamically Personalized Landing Pages: Instapage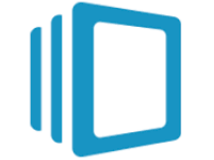 Instapage is a landing page testing and optimization platform with A/B and multivariate testing capabilities. Its Instablock and dynamic text replacement features set it apart, allowing businesses to design and automate Amazon-like one-to-one personalized landing page experiences easily. Instapage comes with a comparatively high-end price tag and is best for small businesses looking to design and deliver real-time, hyper-personalized landing page campaigns easily.
Instapage Pricing
Instapage's Optimizer plan is $99 per month when billed annually and covers 20,000 unique monthly visitors and 50 published landing pages. You also get tools to deliver real-time personalization including A/B testing, heatmaps, dynamic text replacement and conversion analytics. It offers a free 14-day trial.
Instapage Features
Like Unbounce, Instapage offers state-of-the-art and optimizable landing pages, allowing you to create fully personalized brand experiences to align with visitor intent. It offers all the tools needed to do so quickly, easily and at a large scale, even without IT departments and coding skills. Its Instablock and dynamic text replacement features set it apart, allowing small businesses to design and automate one-to-one personalization easily.
Installation & Integrations
Instapage's installation process is standard and doesn't require coding capabilities beyond cutting and pasting. For example, you can install WordPress via a plug-in and other CMSs can be installed via the Instapage module. Instapage connects with popular customer relationship management (CRM) software, marketing and automation software and analytics tools, including Drupal, Joomla, Google Analytics and more.
Testing
Instapage's small business plans allow you to run unlimited A/B testing. Create and test multiple landing page versions and view movement, click-and-scroll heatmaps of user behavior to pinpoint what elements need testing and optimization. It also offers more advanced multivariate testing and can be integrated with Google Analytics for deeper insights. Instapage's testing features are comparable to Unbounce, although not as extensive as robust tools like VWO or Freshmarketer.
Here's a deeper look into Instapage's testing and analysis tools:
A/B testing: Instapage's A/B testing tools allow you to test multiple page versions against each other to see which boosts conversions; you can divide traffic equally between versions or allocate set-traffic percentages to each
Heatmaps: Instapage's heatmaps offer more detailed insights than VWO's including mouse and click-and-scroll behavior
Multivariate testing: Instapage allows you to change multiple page elements to create different page versions, and then test them against each other to see which one performs better holistically
Editing & Optimization
While Unbounce provides templates to scale landing page production, Instapage goes a step further, offering templates and the unique ability to save creative blocks for reuse in future designs. Creative blocks include common headers, footers, testimonial block and more. It also offers 200-plus customizable templates of different assets, including lead generation, webinar, ebook and click-through pages.
Advanced editing features then allow you to group, align and distribute for perfect element placement. While some feel Unbounce offers cookie-cutter designs, Instapage's image library, Google Fonts, Adobe Typekit, image manager and drag-and-drop widgets allow for highly unique and branded designs.
Personalization/Targeting Capabilities
Instapage allows you to create targeted, real-time messages for visitors based on search intent, location and more. Like Unbounce, its dynamic text replacement feature takes cues from visitors' searches, and then matches landing page copy, images and more to their search intent in real-time. In the end, visitors receive a unique one-to-one brand experience just as they would at a local brick-and-mortar business.
Dashboards & Reports
Like VWO, Instapage offers real-time and easy-to-read data report charts so you can act quickly on perceived issues. Its reports show data across mobile, tablet and desktop and can be filtered to pinpoint information on unique visitors, bounce rates, page version performances, visits and conversion rates.
What Instapage Is Missing
Instapage only offers testing and optimization capabilities for landing pages, not the entire conversion funnel like VWO does. While VWO offers a plethora of tools at a low monthly rate, Instapage offers a decent toolkit for double the price, especially if users want testing and targeting capabilities.
What Users Think About Instapage
Instapage users like the easy drag-and-drop editing capabilities and the unique ability to save creative blocks for quick design. They also like the great customer service Instapage provides, that they're always adding new features and that they provide lots of integration opportunities. However, users aren't crazy about the price and wish there were design guides or recommendations for new designers to mimic.
Where to Find Instapage
For a first-hand look, Instapage offers a demo on its homepage. Just click on "see how it works." From the homepage, you can also click on their Plans tab to start a free 14-day trial for its small business Optimizer plan.
Best eCommerce Testing for Targeting & Retargeting: AB Tasty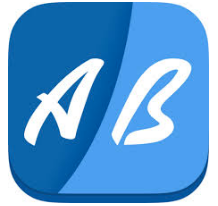 AB Tasty is an A/B-testing and conversion-optimization platform with custom-priced packages. Its testing, personalization and editing tools allow businesses to deliver deeply contextual and personalized targeting and retargeting website campaigns based on visitors' geolocation, weather, purchase history and more. AB Tasty helps ecommerce businesses deliver contextual, personalized and Amazon-like web-based customer experiences.
AB Tasty Pricing
AB Tasty offers a custom quote for each business, meaning users have to pay on a per-feature basis. However, small business users comment that the price is very reasonable, especially when compared to other similar software packages. With only custom packages instead of set plans, it doesn't offer a free trial.
AB Tasty Features
AB Tasty offers a full toolkit, including A/B and multivariate testing, heatmaps, session recordings and funnel analysis. Its unique Net Promoter Score tells users how far they are from offering an ideal experience. Its contextual personalization makes AB Tasty a unique ecommerce tool, allowing businesses to target consumers based on context like what the weather is like in their area as well as behaviors and demographics.
Installation & Integrations
AB Tasty may not offer as many integrations as Unbounce, but it offers a nice integrations portfolio with a handful of data management platforms, CMSs and ecommerce platforms, including WordPress, Google Analytics, Kissmetrics, Crazy Egg, Weborama and many more. Its installation process is standard, requiring users to only copy and paste its code snippet into WordPress headers, for example.
Testing
AB Tasty offers many of the standard testing capabilities and a few that are unique to the software, including its Page Flow Indicator and Net Promoter Score. Standard capabilities include A/B, multivariate, split, funnel and page flow testing as well as heatmaps.
Here's a closer look at each of AB Tasty's testing capabilities:
Funnel testing: This tests visitors' conversion paths and allows you to optimize changes across multiple pages
Page flow indicator: AB Tasty's unique Page Flow Indicator tracks where visitors go after interacting with test pages
Session recordings: These reveal where visitors drop off and pinpoint what led them to do so and so show you which elements need testing and optimization
Heatmaps: AB Tasty provides a heatmap of each campaign version so you can test and compare visitors' page preferences at the click level
Net Promoter Score: AB Tasty's unique Net Promoter Score allows you to ask site visitors to rate their experiences, then tallies a score indicating how close you are to providing an ideal site experience and so how much optimization your site needs
Editing & Optimization
AB Tasty's editor requires no coding skills. It offers a plethora of predefined template formats to choose from, including pop-in, countdown, slide-in, banner and interstitial. Then, its drag-and-drop editor allows you to design campaigns by dragging and dropping elements and via an advanced configuration options menu. All of its predefined formats are mobile-friendly, so you only have to create campaigns once to display on desktop, tablet and mobile phones alike.
For added inspiration, you can browse AB Tasty's campaign library for ideas, including product launches, sales announcements, polls, subscription invites and product recommendations. You can view different formats, design layouts, copy examples and more. Then, allow AB Tasty's intelligent algorithm to choose how to display your campaign for maximum conversions.
Personalization/Targeting Capabilities
AB Tasty offers advanced personalization capabilities to keep site visitors on lucrative conversion paths. You can trigger campaigns based on visitor behavior, preferences and characteristics, including their referring site, location, browsing and purchase history, intent, device type, point in the conversion funnel, page views and more.
What sets AB Tasty's personalization capabilities apart is its contextual targeting capabilities. If a visitor is experiencing a heat wave, you can target them with bathing suits. If it's snowing in a visitor's location, you can use this context to boost your ski and coat sales. AB Tasty's contextual targeting offers brands the ability to meet visitors where they are for a one-to-one personalized experience.
Dashboard & Reports
AB Tasty reports testing results in real-time so you can take advantage of every moment with site visitors. You can monitor campaign performance by variation-conversion rates, each campaign's improvement score against your original version, objective type, average order revenue and more. Then, you can filter through reports for more granular insights, including visitor behavior, traffic origin and more.
What AB Tasty Is Missing
AB Tasty does not offer pre-set pricing packages for different business sizes and needs, which means users must know before they purchase all the resources they will use. As a result, some small businesses just learning about these types of tools may miss key features because they don't know enough about them to opt in.
What Users Think About AB Tasty
Users like that AB Tasty is easy to use with no coding skills required but, with so many features, it sometimes still requires a learning curve. They also like that the tool allows them to implement personalization quickly and without large-team resources. They enjoy previewing test campaigns before launching them live, but sometimes the tests and editor take longer than expected to load.
Where to Find AB Tasty
To learn more about AB Tasty, request a demo of its features by clicking on the orange "Request Demo" button on the top right-hand corner of its website. You can also request a custom quote by filling out its custom-quote-request form under its website's Pricing tab.
Best A/B Testing Tool for Free Optimization: Google Optimize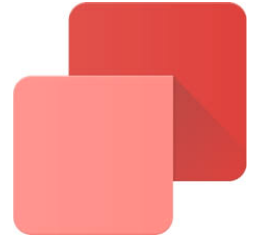 Google Optimize is a free A/B testing and personalization toolkit. It offers free basic tools to test website experiences via extracted Google Analytics insights, then optimize easily via its WYSIWYG Visual Editor. Google Optimize is best for solopreneurs needing a free toolkit to test, create and deliver experiences to boost conversions.
Google Optimize Pricing
To fit small business budget needs, Google Optimize is free. To get full insights and website optimization capabilities, small businesses would do well to link their Google Optimize accounts to Google Ads, Google Analytics and Google Surveys, all of which offer free account openings.
Google Optimize Features
Google Optimize offers A/B, split, multivariate and funnel analysis testing. With WYSIWYG editing and easy-to-understand reports, users can create different page versions easily and run basic tests to learn what works. As a free tool, it lacks the frills other A/B testing tools like Freshmarketer offer including session recording, heatmaps and advanced personalization.
Integrations
You can link Google Optimize, Google Ads and Google Analytics with a few clicks. With all three tools, you can test and optimize webpages to your site visitors and their behaviors. To add Google Optimize to your website, you only have to add an optimized Google Analytics code to your website header, provided in your Optimize account.
Testing
Google Optimize links with Google Analytics, Google Ads and Google Survey so you can run tests on different campaign test versions, extract insights from them, and then apply them to user experiences. These tools offer funnel analysis; surveys and A/B, split URL and multivariate testing. Unlike Freshmarketer and AB Tasty, however, Google Optimize does not offer session recording and heatmaps.
Here's a deeper look at Google Optimize's testing and analysis features:
Funnel analysis: When integrated with Google Analytics, you can test each phase of your conversion funnel to see where customers drop off the path to purchase; if customers don't sign up for an email newsletter in an early funnel phase, for example, you can optimize your ask page to gather more emails
A/B testing: Google Optimize offers unlimited A/B testing; compare the performance of multiple webpage versions to determine which one most helps visitors convert
Split-URL testing: Instead of testing at the element level, you can test pages at the URL level to see which performs best
Multivariate testing: Change multiple elements on your webpages, then see which holistic versions perform better; Google Optimize's free version allows you to test a limited number of website elements
Surveys: You can integrate Google Surveys into your Optimizely account to gather satisfaction insights from site visitors, and then optimize accordingly
Editing & Optimization
Google Optimize offers a WYSIWYG editor so you can create web-page variations without any coding skills. The editor alerts you if it detects potential test problems before you officially begin testing. Further, it allows you to create variants that are responsive to desktop, mobile and tablet devices. You can preview your designs on each screen format to ensure your satisfaction before launching.
Personalization/Targeting Capabilities
Google Optimize allows you to tailor content to your audience. You can customize based on visitors' browsers, geographic locations, purchase and browsing histories, page views or behaviors. You can also target visitors based on which of your Google Ads attracted them. Furthermore, you can combine targeting criteria to create custom-targeting audiences like people who've purchased a particular product and also access your site from a particular location.
Dashboards & Reports
Google Optimize's Summary Card shows how variants performed against each other. Its Improvement Overview tells you how variations performed against your original for metrics like sales, objectives, clicks and page views. You can also segment or filter data to see how test versions perform among new visitors and high-value existing customers, on certain pages and more.
What Google Optimize is Missing
Google Optimize, when integrated with Google Analytics and Google Ads, offers basic testing capabilities but does not offer visual testing and analysis tools like Freshmarketer's session recordings or heatmaps. Furthermore, the software doesn't offer advanced personalization capabilities like dynamic text replacement like Unbounce or contextual personalization like AB Tasty do.
What Users Think About Google Optimize
Users like that Google Optimize is free and offers unlimited consecutive testing and easy campaign editing with no coding required. They don't like its less-than-intuitive user interface, under-responsive customer support, limited simultaneous testing and limited personalization and segmentation capabilities when compared to tools like Unbounce and Instapage.
Where to Find Google Optimize
To learn more, Google Optimize's homepage offers a complete overview of the tool's capabilities. To open a free account, visit the Google Marketing Platform website, click on the "For Small Business" tab, then "Optimize" from the drop-down menu. Lastly, click the "Start for Free" button.
The Bottom Line
A/B testing tools allow businesses to test and optimize online user experiences for higher conversion rates. A good small business A/B testing tool helps small teams use their in-house resources, budget and skills to optimize their online properties. Some tools offer limited A/B testing and optimization capabilities for limited property types like landing pages and others offer comprehensive toolkits for conversion-rate optimization across user experiences.
For small businesses, I recommend the more comprehensive but small-business affordable VWO. Starting at $49 per month, their plans include A/B testing capabilities, heatmaps to pinpoint what element changes are needed on each page, and then personalization capabilities to give each visitor exactly what he or she wants to convert. Small businesses can start with a 30-day free trial, so they're sure it's the right tool for them before purchase.