Affiliate marketing is a way for entrepreneurs to make a commission by referring customers to a merchant through ads, blog posts, and tutorials. We looked at a variety of programs and compared them by payment terms, features, and ease of use to determine the top six, including the best overall affiliate marketing program for beginners.
Top 6 Affiliate Marketing Programs 2019
| Affiliate Marketing Program | Best for |
| --- | --- |
| | (Best overall) Marketers desiring high commissions, fast payments, and low payment thresholds |
| | Established internet marketers who already know how to market and promote products and services |
| | Those who desire a straightforward training process |
| | Affiliate marketers who want to get paid quickly |
| | Anyone who desires ease of use and low maintenance |
| | Hobbyists who want to dabble in affiliate marketing |
How We Evaluated Affiliate Marketing Programs
When evaluating the best affiliate marketing programs, they should be intuitive, easy-to-use, have flexible payment options, and provide training. Getting paid quickly is important so that profits can be reinvested back into the business or help pay for overhead.
Having multiple affiliate programs to promote allows affiliate marketers to earn from more than one product or service. This is why all of our recommendations are networks rather than a direct program.
We evaluated the top six best affiliate marketing programs based on:
Cost: There is no cost to join an affiliate marketing program. You may incur an inactivity fee if you let your account go dormant, and this is the only fee you should come across.
Ease of use: We tested the upfront and back end of each affiliate marketing program to see if it was intuitive and easy-to-navigate.
Training: Strategies for launching and scaling your affiliate marketing efforts should be readily supplied by affiliate marketing sites.
Payment terms: Minimum payment thresholds and how often commissions pay are important factors. For marketers with lower traffic, affiliate marketing programs with minimum sales requirements can be a problem.
Cookies: Sometimes, a sale doesn't happen on the first exposure. When someone clicks your link, their browser gets a cookie. If they come back to purchase, the cookie tells who referred the sale. The affiliate should look for a reasonable cookie length.
ClickBank is our pick for the best affiliate marketing program for small business owners. ClickBank is one of the oldest affiliate marketing companies retailing digital products such as eBooks, courses, and membership sites. It offers high commission rates, fast payments, and low commission thresholds.
ClickBank: Best Overall Affiliate Marketing Program for Businesses


ClickBank is an affiliate marketing program with thousands of digital products to promote. Each product has a sales page specifically designed to convert and upsell so that affiliates have the potential for recurring commissions. Commission rates as high as 75% are not unusual, which makes this attractive for new and seasoned affiliate marketers.
ClickBank Cost
There is no cost to sign up with ClickBank. However, there is an optional affiliate training called ClickBank University 2.0 that costs $47 per month. If you are inactive, there are inactivity fees:
$1 per pay period after 90 days of no earnings
$5 per pay period after 180 days of no earnings
$50 per pay period after 365 days of no earnings
As long as you have earnings in a 90-day period, you don't have to worry about accumulating any fees. Even then, the fees are reasonable.
ClickBank Features
Of all of the affiliate marketing programs we reviewed, ClickBank has some of the most robust qualities. The high commission rates, ease of use, long cookie time, and training make this the best affiliate program for small businesses.
ClickBank Ease of Use
Arguably one of the simplest affiliate marketing sites to navigate, ClickBank doesn't have any complicated HTML you have to copy and paste. It uses links, which the company call "hops," to have you promote digital products. These hops can be placed in blog posts, YouTube videos, e-books, and emails.
ClickBank Training
Before you create an account, you can view the training available. It has a step-by-step process that shows in both text and video on how to start making money as an affiliate with ClickBank.
If you are a brand new affiliate who needs step-by-step directions on launching and scaling, there is ClickBank University 2.0. This is an eight-week paid affiliate training where you get step-by-step videos, expert interviews, and weekly Q&A webinars. You pay $47 per month for this training program. The good news is that there's a 30-day make-money-or-get-your-money-back guarantee.
ClickBank Commission Rates
Commission rates are set by merchants but range from 1% to 75%. It's not unusual to find commission rates of more than 50%. Commission payment thresholds can be set as low as $10, and you can receive payment the Wednesday after the day you've met the minimum you set. Commissions are also paid on any upsells, which often includes recurring revenue. Affiliates can easily track their commissions from the affiliate dashboard.
It's important to note that each affiliate link is only good for that product—if they buy a product from another merchant you don't get a commission. Each merchant has its own sales page so anything they buy from that sales page will earn a commission.
To get paid from ClickBank, you must meet its Customer Distribution Requirement. This requirement prevents abuse of the policies. The policy states you must make a minimum of five sales using at least two different payment methods.
ClickBank Cookie Length
ClickBank has an attractive 60-day cookie for each of its merchants. This means that if your referral purchases that product within a 60-day window, you still get credit, provided the user doesn't clear their cache and allows cookies.
What ClickBank Is Missing
ClickBank doesn't vet any of the products that get listed in its marketplace, so this can open doors for unscrupulous merchants. Gravity is a way for ClickBank to share what products have more conversions or purchases. Affiliate marketers will want to be sure to stick with merchants with high gravity and independent reviews of individual digital products.
What Users Think About ClickBank
Many users appreciate that ClickBank supports entrepreneurs of all sizes by retailing its digital products. Yet, marketers bring up the fact that ClickBank might not vet the products as much as it should. Avoid risk by sticking to products with higher sales volumes.
Although not a popular payment method for affiliate networks, there is a general consensus amongst marketers that they'd like to see a PayPal payout method.
How to Get Started With ClickBank
It takes a few minutes to set up your ClickBank affiliate account. You complete a form containing your email, name, and address, as well as a client survey. This survey asks questions such as how much you hope to earn from ClickBank, how you drive traffic, and the size of your audience. Sign up for ClickBank today.
ShareASale: Best Affiliate Marketing Program for Established Marketers

ShareASale is an affiliate marketing program that has more than 3,900 merchants to choose from such as 123 Print, Thinkific, Dollar Tree, and Sally Beauty. In light of its limited training process, it is more suited for internet marketers who already know how to market products and services.
ShareASale Cost
It does not cost anything to sign up as a ShareASale affiliate. If commissions have not been earned in six months, and your account has less than $25 in it, your account is considered inactive. A $25 fee is assessed each calendar month until the balance reaches zero and is closed.
ShareASale Features
ShareASale heavily dominates the physical products space, whereas ClickBank is all digital products. You're more likely to find merchants you recognize in ShareASale. Merchants include Cricut, Sears Parts Direct, Viator, Dollar Tree, Grammarly, and more. You'll also find that ShareASale has a low payment threshold of just $50.
ShareASale's Ease of Use
A ShareASale blog with affiliate marketing news and tips gets updated every few months. This provides occasional ideas like how to drive sales after cyber weekend and tutorials on how to get started with affiliate marketing.
Your dashboard allows you to see your commissions and apply for merchants. Each merchant is separated by categories such as education, clothing, family, and gifts. You can also search for keywords to narrow down your choices.
ShareASale's Commissions
You get two membership levels with ShareASale: Full and Limited. As a Limited member, you can only participate in pay-per-lead and pay-per-sale programs. Once you receive your first commission payment, your account will be evaluated to determine whether you'll be allowed to be a "full" member. As a full member, you can participate in pay-per-click and pay-per-call campaigns. The minimum payment threshold is $50 and can be paid via an automated clearing house (ACH), check, or Payoneer.
ShareASale's Long Cookie Time
Each merchant sets its own cookie timeframe, which means they dictate how long after someone clicks your referral link can you still get credit for a sale. When you apply for a campaign, you will see what the cookie duration is. Most have a 30-day cookie, but some have as long as 90 days.
What ShareASale Is Missing
While ShareASale has a lot of resources available if you search for them, the company is missing an opportunity to onboard new users in a systematic way. It is important to note that it does have regular webinars, but only for merchants and not for affiliate marketers.
ShareASale currently doesn't notify affiliate marketers when a merchant closes its account. So, marketers must verify a merchant's status themselves. Otherwise, they may have dead links on their sites that aren't earning them money.
What Users Think About ShareASale
Many users find the reliability of payments to be excellent. Commissions pay out in full and on time as long as you've met your minimum payment threshold, which is $50 unless you've specified a higher threshold.
They also like the ability to use ShareASale with multiple sites are huge perks. For more experienced internet marketers with multiple sites, this means they don't need to apply for each merchant separately.
Users feel that the $25 inactive fee and fear of deletion are excessive. They also complain that when a merchant closes its account, there is no way to notify the affiliate marketers who are using these links.
How to Get Started With ShareASale
After creating an account with ShareASale, you will need to apply for merchants to promote. Once approved, you will have access to banners, promotions, and links to use in your affiliate marketing. Visit ShareASale to get started.
Travelpayouts: Best Affiliate Marketing Program for Beginners


Travelpayouts is an affiliate marketing program that allows you to earn commissions on flights, hotels, ground transportation, and activities. You do not need to have a website—you can use a personal Facebook account. Its ease of use and training make this ideal for those who are less tech-savvy.
Travelpayouts Cost
Travelpayouts has no setup costs and no ongoing fees. This also means there is never an inactivity fee if you don't have any commissions activity for a given period. These both help keep overall overhead costs low.
Travelpayouts Features
Travelpayouts allows PayPal as a payment method, which is a preferred way for affiliate marketers to get paid. The ability to have an indefinite cookie using the Travelpayouts app is an attractive feature as ClickBank's highest and only cookie is 60 days.
Travelpayouts' Ease of Use
As soon as you sign up for Travelpayouts using just an email address and password, you're asked what your intent is for becoming an affiliate. Your options include things like "monetize your travel blog" or "operate as a travel agency." This is done so Travelpayouts can tailor your affiliate experience using appropriate tools for what you're looking to achieve. If after viewing those tools you decide you have a different intent, it's easy to select another intent.
Although not based in the United States, Travelpayouts owns the second-largest affiliate market share in the world. Included in the network are booking giants like Booking.com, Hotels.com, Kayak.com, Kiwi.com, RentalCars.com, and Viator.
Should you need help, there is an extensive FAQs and the ability to submit your query in a contact form on the site. Additionally, its affiliate tools come in 69 languages, and support is offered in both English and Russian.
Travelpayouts Payment Terms
The minimum payment threshold is $50 and, as long as that is met by the ninth day of the month, you'll be paid via PayPal, less PayPal's fees, within a few days of the 11th. Affiliate commissions range from 50% to 70% of Travelpayouts' earnings generated by your traffic. This does not mean you will get 50% to 70% of an airplane ticket your friend purchases using your link.
Travelpayouts gets on average 2.2% of the price of the ticket and then pays you 50% to 70% of that. So for a $500 airline ticket, Travelpayouts gets on average $11, and you would receive $5.50 to $6.20 from them. Similarly, an average hotel booking of $400 will earn TravelPayouts approximately $30, and you $15 to $20. Another benefit is if you refer another affiliate to the program, you earn 5% of the income generated by your referrals.
Note that there are additional payment methods with higher thresholds. For the beginner who isn't tech-savvy, the easiest option is PayPal. You can also get paid via Yandex.Money, WebMoney, ePayments, debit account of a Russian legal entity, or bank account.
Travelpayouts Cookie
Travelpayouts has a 30-day cookie, and that applies to any product or service purchased. However, if someone uses your link to download the Travelpayouts' app, that cookie is yours indefinitely. This means that anything they purchase using the app as long as they haven't uninstalled and reinstalled the app, is yours to earn commissions on.
Travelpayouts Ease of Use
With Travelpayouts' extensive user guides, it's easy to find what you need to accomplish your goals. Whether you're trying to monetize your blog or set up a travel agency, there's a guide for it. Should you need assistance, you can submit a ticket right from your dashboard. Navigation is easy and straightforward.
What Travelpayouts Is Missing
Commission payout percentages have unusual criteria for payout, evidenced by Travelpayouts' policy for paying less if a payment method is not elected. Nowhere on the site does it specify how the company ends up paying as a default.
Another thing to keep in mind is that Travelpayouts' booking tool will display prices from budget airlines, such as airasia.com, Ryanair, and jetstar.com. While this does allow your referral to secure the lowest prices if they choose, those companies do not pay commissions to Travelpayouts. This means you won't receive an affiliate commission for it either.

| Percentage | Criteria |
| --- | --- |
| 50% | If you have not elected a payment method |
| 60% | If TravelPayouts' earnings generated by your traffic don't exceed $3,000 in the reporting month, excluding clawbacks and canceled sales from previous periods |
| 70% | If TravelPayouts' earnings generated by your traffic exceed $3,000 in the reporting month, excluding clawbacks and canceled sales from previous periods |
What Users Think About Travelpayouts
Users like the ability to create white-label websites and apps with their own branding. Beginners also like Travelpayouts School, which is its onboarding training series. Many users comment that they initially thought that Travelpayouts was a scam because it isn't U.S.-based.
How to Get Started With Travelpayouts
Sign up for Travelpayouts using an email address and password. Immediately, you will receive an email to confirm your account. Once confirmed, the first of several emails from the Travelpayouts School will arrive in your inbox. It's a short, educational series designed to help you get started. Once you've had an opportunity to learn the basics, it dives into more complex tasks like white labeling and Mobile SDK. Visit Travelpayouts to get started.
CJ Affiliate: Best Affiliate Marketing for Quick Payments


CJ Affiliate by Conversant (formerly Commission Junction), has one of the largest merchant networks of all affiliate marketing programs. It's trusted by everyday brands like GoPro, Lowe's, and 24 Hour Fitness, which provides brand recognition. It's also great for marketers desiring fast payment: you're paid within 20 days of a month's end.
CJ Affiliate Cost
CJ Affiliate by Conversant has no setup costs. However, if you don't make any sales in six months, your account gets deactivated. Additionally, the company deducts $10 as a nonrefundable dormant account fee. For this reason, marketers who choose to dabble may find another affiliate marketing program more suitable.
CJ Affiliate Features
CJ Affiliate by Conversant has 3,000 mostly recognizable merchants compared to less than 1,000 with ClickBank, most of which are unrecognizable. Brand recognition will make its merchants an easier sell than other programs. CJ Affiliate has fast payments and a straight forward user interface, which makes it easy to navigate.
CJ Affiliate's Ease of Use
You won't find any updated affiliate training with CJ Affiliate by Conversant so affiliate marketers will need to seek outside affiliate training. CJ Affiliate only offers an outdated YouTube channel on how to get started. However, if you're a savvy affiliate marketer, you should be able to navigate how to choose products to market easily.
CJ Affiliate Commissions
CJ Affiliate by Conversant has a relatively quick turnaround and reasonable payment threshold. Payouts are sent on the 20th of the month, provided you have met the minimum payment threshold of $50 for direct deposit, and $100 for checks. Most commission rates are between 4% and 20%.
CJ Affiliate's Cookie Time
CJ Affiliate by Conversant refers to cookies as a "referral period," and because each merchant has its own rules, cookies can vary. Sorting the merchant list by network earnings, the merchant with the most sales has a referral period of one day. The second highest-earning merchant has a referral period of 30 days. Most merchants range anywhere from one to 60 days.
What CJ Affiliate Is Missing
With such an enormous affiliate network, its size can come at a detriment. There are close to 3,000 merchants and, while you can search by keywords, one could feel overwhelmed easily by all of the options.
With so many resources at its disposal, CJ Affiliate by Conversant should have a more integrative onboarding process. Instead, in the welcome email is a link to its YouTube Channel for tutorials on affiliate marketing and how to use the interface. However, none of it has been updated in five years.
Additionally, you have to apply to be able to promote each merchant you want to work with. Some applications get ignored completely and many get denied. Often, denials are the result of an incompatibility—such as a marketer being in a state a merchant doesn't work with. A reason a merchant might not work with a particular state is because of nexus laws. These laws state that a company doing business in a state needs to collect and pay tax on sales in that state.
What Users Think About CJ Affiliate
Users enjoy the ability to work with some of the biggest brands in the world, and CJ Affiliate's robust reports dashboard. A common complaint is regarding a lack of customer service—often attributed to its size. Another complaint is its $10 dormant account fee. You can, however, reactivate your account very easily.
How to Get Started With CJ Affiliate
To get started as an affiliate with CJ Affiliate by Conversant, you will need to locate the sign-up form. This can be found by clicking on "Publisher," then scrolling down to the bottom. After confirming your email, you'll need to input details like your website and how many visitors you get. Once in, you'll be able to apply for your favorite merchants and discover new ones. Visit CJ Affiliate to get started today.
Rakuten: Best Easy-to-use Affiliate Marketing Program


Rakuten, an enormous Japanese electronics company, was purchased Buy.com and LinkShare to create one of the most credible and trusted affiliate network sites. While it has fewer merchants than others, Rakuten's are huge, recognizable brands. The company is backed by a tech brand, has a great user interface, and the ad generator is easy-to-use.
Rakuten Cost
It doesn't cost anything to become a Rakuten affiliate. However, if your account has no activity for 12 months, you are considered inactive and will be charged a fee according to the inactivity fee schedule.
Rakuten inactivity fee schedule:
If your account balance is greater than 100 currency units, a monthly fee the lessor of (a) 50 currency units or (b) 10% of the outstanding balance will be assessed
If your account balance is less than 100 currency units, a monthly fee of 10 currency units will be assessed
If your account balance is less than 10 currency units, a fee equivalent to the full balance in your account will be assessed
A "currency unit" is the standard unit of monetary value used to calculate commissions in your account. For example, if you have selected to be paid in U.S. dollars in your account, then the applicable currency unit is U.S. dollars.
Rakuten Features
The Rakuten Affiliate Network has 1,000 merchants compared to ClickBank's 811 digital products. Merchants include huge brands like Walmart, Nutrisystem, and Macy's, whereas ClickBank's are relatively unknown. Rakuten Affiliate Network has a robust ad generator, making it relatively easy to create affiliate campaigns.
Rakuten's Ease of Use
While easy to navigate, you must apply to promote each merchant within Rakuten Affiliate Network. The network will review your website to determine whether or not it would like to have you. While you're waiting to be approved, it's a good opportunity to brush up on the program's features and take some of its affiliate training.
With Rakuten Affiliate Network, you don't need to know HTML and CSS to create attractive affiliate ads. It has rotating banner ads that automatically rotate the ad units. The reports show how each ad rotation performs, so it's easy to split test to see the best-performing ones. Rakuten Affiliate Network also offers extensive training opportunities for its affiliates.
Rakuten Commissions
Commissions are unpredictable since affiliates are only paid once Rakuten Affiliate Network gets paid by its merchants. Your very first commission comes as a check, and then you're eligible for direct deposit. It's not unusual for commissions to take 60 days to pay once you've met the $50 minimum payment threshold. Merchants also pay a lot to be part of the network, so commission rates are lower than other affiliate network sites—as low as 1% and generally less than 10%.
Rakuten's Cookie Time
Each cookie is determined by the merchant and is referred to as "return days" or "cookie life." These vary wildly—from one to 90 days in a quick search of its "premium merchants." While you can't sort your search results by cookie length, you can filter your results by premium merchants and whether or not they have a mobile-optimized site.
What Rakuten Is Missing
Rakuten doesn't pay affiliates for their efforts as quickly as other affiliate marketing programs because it waits for its own paycheck from merchants. The result is a longer wait time for your commission. By nature, this attracts affiliate marketers with ample cash flow and leaves newer affiliate marketers needing to supplement with other, more consistent affiliate marketing sites.
What Users Think About Rakuten
Many users report that Rakuten Affiliate Network is easy to use. Plus, the ability to create deep links, which allow a visitor to go straight to the product page, increasing conversion rates. A common complaint is the sporadic payment schedule as it may hinder affiliate marketers who rely on consistent affiliate payments.
How to Get Started With Rakuten
Getting started with Rakuten Affiliate Network is easy—click on "Publisher Sign Up." You will fill in personal details like your name and email address as well as your website demographics. Once approved, you can search and apply for merchants and begin promoting them. Try Rakuten today.
Amazon Associates: Best Affiliate Marketing Program for Hobbyists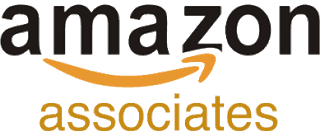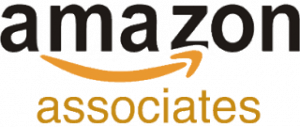 Amazon Associates is one of the most widely recognized affiliate networks in the world. Around 206 million users visit Amazon every month, making Amazon a natural choice for affiliate marketers looking to cash in on that traffic. The Amazon Bounty program also allows affiliates to get paid when users sign up for free Prime trials.
Amazon Associates Cost
It doesn't cost anything to become an Amazon Associate. However, many Amazon Associates choose to sign up for Amazon Prime so that they can test out the features they're promoting to their audience. Amazon Prime costs $119 per year or $12.99 per month.
Amazon Associates Features
Amazon Associates is backed by one of the largest companies in the world, with record profits quarter after quarter. Its two-day Prime shipping to most of the U.S. and, in some cases, delivery within hours, makes Amazon attractive to many buyers. Amazon Associates earn commission on millions of items on Amazon.
Amazon Associates Ease of Use
Training with Amazon Associates is comprehensive, and once you are officially signed up to be an affiliate, you receive customized suggestions about what to offer. Any time you're browsing on Amazon, you have access to your affiliate links so you can grab a link easily to anything you come across. Each of the training resources provide Amazon Associates marketers with best practices and training to get the most out of affiliate experience.
Amazon Associates offers many training options, including:
Resource center
YouTube channel
FAQs section
Homepage
Email list
Amazon Associates Commissions
You can choose to receive commissions by direct deposit, Amazon gift certificate, or check 60 days after the end of the month they're earned. It's important to note that commissions aren't just earned on the referred product—anything purchased within the cookie window count. The minimum payment threshold is $10 for direct deposit and gift certificate. For check, it's at least $100, although you can specify a higher threshold.
Commission rates average 4% but go up to 10% depending on the product category. Amazon also pays a fixed dollar amount, or bounty, for free trials of any of its programs.
Amazon Associate's Cookie Time
At just 24 hours, Amazon Associates has one of the shortest cookie durations available. With shoppers waiting until payday to make their purchases, affiliates can miss out on those commissions. However, if that shopper adds an item to their cart, the affiliate gets a 90-day cookie.
Another important distinction is that the cookie isn't a cookie at all. If the shopper adds a product to their cart and checks out on another device, the Amazon Associate still gets credit. It's an extension of that buying time rather than a traditional cookie. This is a benefit because most affiliate programs have a much shorter buying time.
What Amazon Associates Is Missing
There's no doubt that Amazon Associates is one of the oldest and most popular affiliate programs in the world. However, there are several drawbacks that make this affiliate marketing program ideal for hobbyists. Amazon Associates has a 24-hour cookie unless the shopper adds the item to their cart, which then extends the buying time by 89 days, but only for that original item.
Amazon Associates commission rates pay as little as 1%, which is far lower than the average across affiliate marketing programs. However, because of its popularity, it still is an excellent program for hobbyists.
What Users Think About Amazon Associates
Users enjoy the recognition that Amazon has as a trusted source because it's one of the largest companies in the world, and many people purchase from Amazon every week. Common complaints come from the low commission rates and short cookie duration. Another complaint is its frequent policy changes.
How to Get Started With Amazon Associates
To get started as an affiliate with Amazon Associates, you will first need an Amazon account. After creating an Amazon account, you will be able to become an Amazon Associate. Once signed up, you'll be able to share your affiliate links with your friends and followers. Visit Amazon Associates to get started.
Bottom Line
Using an affiliate marketing program is a great way for entrepreneurs to earn money promoting products and services while keeping their overhead low. This works out well for marketers who may not have their own products or services yet—they can get paid while building up their own businesses.
ClickBank is the best affiliate marketing program available thanks to high commission rates and fast payments. Low commission thresholds mean you'll get paid faster, and you'll have recurring revenue options from which to choose. Sign up for free today.