Amazon seller software streamlines and simplifies the complicated process of selling on Amazon. We looked at the most popular options and rising stars and decided to review SellerLabs, SellerEngine and Sellics. These companies covered the range of options for small businesses in terms of price, range of services, and ease of use for small and growing Amazon sellers.
Best Amazon Seller Software for New & Small Amazon Sellers: SellerLabs
We recommend SellerLabs as the best Amazon seller software for new and small sellers because it's the only solution that lets you select just the tools you need, some are even free. Plus, if you don't yet have an Amazon seller account, you can still research products and explore Amazon's sales potential, all without spending a dime.
SellerLabs vs SellerEngine vs Sellics Summary Table
Best Amazon Seller Software for New & Small Amazon Sellers: SellerLabs

We recommend SellerLabs as the best Amazon seller software for new and small Amazon sellers because it's the only solution that lets you select and pay for just the features you need. Unlike the others that bundle everything into one software package, SellerLabs delivers 4 standalone modules that cover:
Keyword, product, competition & listing research
Inventory & sales management
Feedback & review management
Amazon ad campaign management
Since you can pick just the tools you need, SellerLabs can be less costly and easier to learn compared to the full-suite packages offered by SellerEngine and Sellics. This is especially helpful if you're just starting out since you can keep costs low and not waste time learning a full software package. Another plus, SellerLabs is the only one with a published phone number that's actually answered by a knowledgeable rep every time you call.
Along with its a-la-carte convenience and friendly reps, SellerLabs offers a major benefit to new sellers that the other's don't match. You don't need an Amazon seller account in order to research keywords and products using SellerLabs' keyword research tool. SellerEngine and Sellics both require you to connect to an Amazon Pro Seller account for their software to work, and that costs $39.95/month. But SellerLabs' keyword module lets you thoroughly research products to sell on Amazon before committing to a paid Pro seller account.
In fact, you can use SellerLabs to start selling on Amazon with no upfront costs at all. Use their free "lite" keyword and product research tool, Scope, to target a few products to sell on Amazon. Then sign up for an Amazon Individual Seller account, which has no monthly fee. This pairing lets you research products, list them, and start selling on Amazon with no upfront costs at all. Talk about startup-friendly!
Though great for startups, SellerLabs isn't just for new and small sellers. Each of their 4 modules is designed to grow with you. Most new sellers start out with just the keyword tool, but once sales start rolling in, the inventory and feedback management tools keep everything running smoothly. And when your budget allows for Amazon product ads, SellerLabs' ad management module conveniently tracks campaign spend and ROI. If you need all of SellerLabs' modules as you grow, you can combine them into one plan that starts at just $59/month for up to 500 orders.
Obviously, SellerLabs does a lot to help Amazon sellers succeed, but it doesn't do everything. Here are 3 notable downsides:
Cost – costs increase as you grow based on usage and order volume
Fulfillment by Amazon (FBA) Tools – you can't print FBA stock labels or manage stock shipments into FBA
Repricing Tools – no built-in repricing tool
Best Amazon Seller Software for Larger Sellers and FBA Users: SellerEngine

SellerEngine delivers a full suite of Amazon tools in its core SellerEngine Plus software package, and it all costs just $49.95/month, period. Unlike SellerLabs and Sellics, whose monthly costs increase as you grow, no matter your monthly sales volume, you won't pay more with SellerEngine Plus. This is one of the top reasons we recommend SellerEngine Plus for larger Amazon sellers.
Another reason is that it delivers built-in Fulfillment by Amazon (FBA) tools and inventory management features. If you sell in volume and/or rely on FBA for your order fulfillment, SellerEngine Plus is worth serious consideration. With it, you get these 7 key seller software tools, all in one tidy package:
Keyword analysis for product research
Competition research
Product and inventory management
Amazon listing management
Feedback request emails
FBA tools for product label printing
FBA shipping management
Features 1-5 closely align with the tools offered by both SellerLabs and Sellics. But SellerEngine pulls ahead with tools 6 & 7, which let you efficiently manage your FBA stock shipments. Neither of our other two picks has built-in FBA tools for stock labeling or shipping.
SellerEngine also offers Amazon sellers 3 a-la-carte products worth mentioning. If you're focused on becoming an Amazon power seller and competing at higher volumes, SellerLabs advanced tools can help you achieve your goals:
Profit Bandit – product scouting app that works right from your smartphone
SellerEngine Services – Personalized account monitoring, recovery & growth plan
Sellery – Amazon repricing tool
Cost-wise, SellerEngine Plus software can be considered the best volume-seller value of our three top picks. Its pricing is a flat-rate $49.95/month no matter how large you grow. In contrast, both SellerLabs' and Sellics' monthly costs increase based on sales or product listings. But great pricing aside, SellerEngine Plus has a few drawbacks that can affect whether it's right for you or not.
First, SellerEngine Plus is Windows-based, so you'll need to download and install it onto a Windows-based desktop or laptop computer. This isn't a problem for most larger ecommerce businesses with computer systems and staff. But for sellers who work remotely or use Macs or Chromebooks, SellerEngine Plus can't match the portability of cloud-based SellerLabs and Sellics. Plus, being Windows software, you'll have to keep up with periodic updates and face a steeper learning curve compared to SellerLabs' tool-specific modules
SellerEngine Plus also requires that you have a paid Amazon Pro Seller account in order to use the software, as does Sellics. Here, SellerLabs' unique modular approach tops both since it allows new sellers to research products before committing to a paid Pro account.
Another Amazon Seller Software Option for Established Amazon Sellers: Sellics

Sellics is comparable to both SellerLabs' full suite and SellerEngine Plus software. But, unlike SellerLabs, Sellics doesn't offer any a-la-cart pricing, so you can't pick and choose specific tools. It also doesn't list a phone number or offer much in the way of quick support, unlike SellerLabs' helpful phone reps. This is why we recommend Sellics for somewhat seasoned Amazon sellers who need a full suite of tools but are comfortable setting it all up on their own.
That said, for a very reasonable starting price of $50/month., Sellics gives you a full package of powerful Amazon seller tools. Plus, Sellics offers a free Amazon product and research app that's similar to SellerLabs' free tool. Just install it in your Chrome browser and you're ready to search out profitable products without any upfront costs.
You need a paid Amazon Pro Seller account to make Sellics work. But if you have that, Sellics delivers 7 powerful Amazon seller tools in a tidy all-in-one solution:
Profit Dashboard – tracks your Amazon sales profits in real-time
PPC Manager – tracks and manages Amazon sponsored products campaigns
Ranking Optimization – helps you achieve top rankings with your Amazon listings
Product Research – provides keyword and competition analysis for product research
Inventory Control – helps you manage inventory, availability, and
Competitor Monitor – tracks your competitors' pricing, sales volume, and listing changes
Review Manager – notifies you as reviews are posted so you can comment as needed
Most of the features are very in-line with SellerLabs and SellerEngine Plus, but there are a few downsides. One worth noting is Sellics' Review Manager. It notifies you that a new review is posted so you can review and comment from the Sellics dashboard, but that's it. Both SellerLabs and SellerEngine Plus top this by also letting you send emails to your Amazon buyers to request a review. This is helpful for increasing the all-important product reviews on your listings.
Another shortcoming is that Sellics doesn't offer FBA tools. Of our three picks, only SellerEngine Plus has your FBA stock needs covered. Plus Sellics, like SellerLabs, is also missing a repricing tool, but there are plenty of inexpensive standalone options available.
A plus is that Sellics's cloud-based system is portable, so like SellerLabs, you can access it from any computer, laptop, Mac, or Chromebook. But also like SellerLabs, Sellics costs increase as you grow. In contrast, SellerEngine Plus' Windows-based system isn't as portable, but its flat monthly fee can be far cheaper as your sales volumes increases.
In-Depth Review: SellerLabs vs. SellerEngine vs. Sellics
Pricing
Each of our top picks offers a full suite of integrated Amazon seller software solutions and SellerLabs and SellerEngine also offer a-la-carte options as well. Sellics is the only one of the three offering only a package deal.
SellerLabs 
SellerLabs is the only one of our Amazon seller software packages that offers a-la-carte pricing on each of their 4 seller modules, plus full-suite pricing. SellerLabs' fees are based on your Amazon sales volume or other usage criteria. Here are SellerLabs' starting and top costs, you can see all mid-range pricing for each service on SellerLabs website:
SellerLabs offers a 30-day free trial on Quantify, Feedback Genius, and Ignite. But Scope has a 7-day money-back guarantee, no free trial. But, a limited version is available in the free Chrome app, so you can test-drive it with no upfront costs.
SellerEngine 
SellerEngine's flat-rate software tool, SellerEngine Plus, covers the bulk of Amazon research, keyword, listing, inventory, and FBA management needs. You can also can add a-la-carte services for repricing and product scouting, plus get Amazon seller coaching and other specialty services on an as-needed basis. Here are SellerEngine's starting and top costs, see more on the SellerEngine website:
Sellics 
Sellics is the only one of our three Amazon seller software packages offering no a-la-cart options. Like SellerLabs, Sellics' pricing is based on the number of product and/or keywords you track each month within the system. Here are SellerEngine's starting and top costs, and you can find mid-range pricing on the Sellics website:
Ease of Setup & Use
Each of our top Amazon seller software picks cleanly integrate with Amazon seller accounts to access needed data. Each provides intuitive and well-documented setup, user-friendly screens, and fully integrated tools that connect and share data seamlessly. Of the three, only SellerEngine requires a software download and installation for its SellerEngine Plus and Profit Bandit tools.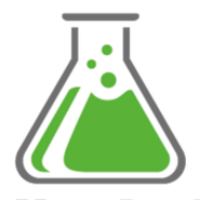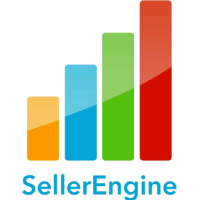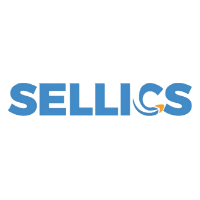 Features
Each of our three top picks offers a core Amazon seller software suite designed to help Amazon sellers grow. Features include product and keyword research, inventory management, listing optimization, competition monitoring, and feedback management tools. Along with the core features, each offers additional services and perks, which we outline below.
Here's a closer look at the standout features that each of our Amazon seller software picks offers: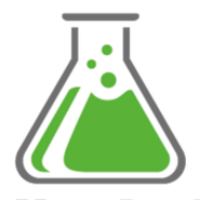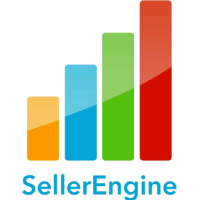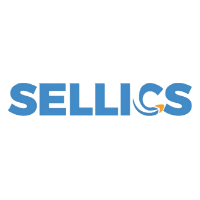 Integrations
Most Amazon seller software integrates only with Amazon Pro Seller accounts, which cost $39.95/month. However, not all sellers need a Pro account, so we also looked for solutions that help Amazon Individual Sellers. Here's how each of our three top picks stack up on Individual vs. Pro account integration:
Customer Support
Customer support is another place where one service wins, hands-down: SellerLabs. It's the only one of our three Amazon seller software packages that publish a phone number on their website and invites you to call with any questions. Our other top picks offer only online assistance via contact forms and email.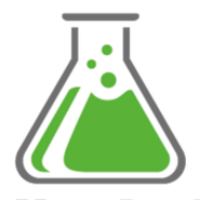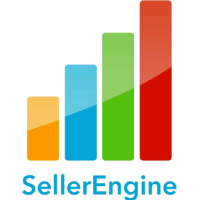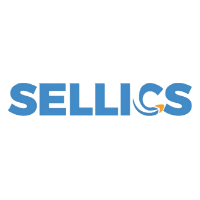 All Amazon Seller Software Options
The Bottom Line
SellerLabs takes our top Amazon seller software spot since it offers a full-featured keyword and product research tool, Scope, that can be used with an Individual Amazon Seller account. Even better, Scope has a free limited version with enough power to help new Amazon sellers do meaningful research for free.
SellerEngine Plus offers the best overall value in a multi-featured Amazon sales and FBA management tool, but it's a Windows-based system which may not work for all sellers. Sellics is another option that brings a cloud-based all-in-one solution to the table for a great price, too.
Each of our top picks offers a quality product, so you really can't go wrong with any of them. That's where the free trials come in handy so you can compare them for yourself risk-free.  But, if you like personal support, of the three picks, only SellerLabs is just a phone call away.
Do you use any type of Amazon seller software? If so, please let us know your experiences with these or other seller software in the comments below.