In this buyer's guide, we narrowed the pool from hundreds of Applicant Tracking Systems (ATS) down to 3 good options for small businesses: Workable, BreezyHR, and ApplicantPro. We chose to review and compare these 3 systems because they have great functionality, fit a small business budget, and have excellent customer reviews. Read on for our top applicant tracking system recommendation and comparison.
Best Applicant Tracking System (ATS) For Small Businesses: Workable
Workable is our top pick because it has great organizational tools like interview scheduling & candidate scorecards, plentiful job boards for posting, double the number of integrations (like your email & calendar) of its competitors, and 24/7 customer service. You can start posting jobs and filtering candidates within 10 minutes of signing up.
ATS Comparison Table: Workable vs BreezyHR vs ApplicantPro
Workable

BreezyHR

ApplicantPro

Pricing

Learn More
Plans range from $39/mo for 1 posting up to $399/mo; more postings with higher priced plans
Free for 1 job posting. Paid plans start at $49/mo with 3 job postings.
Price is based on number of employees: up to 20= $79/month $795 annual; 21-50= $99/month, $990 annual; 50-100= $129/month, $1295 annual

Free Trial?
Yes - 15 days
Yes - 7 days
Yes - 30 days
Ease of Setup

Learn More
Easy
Easy
Medium (but an account rep walks you through it)
Ease of Use

Learn More
Easy
Easy
Easy
Primary Organizational Features

Learn More
To-do lists/planning tools; interview scheduling tools; candidate scorecards
Ranks candidates based on your job criteria, drop-down sorting
Set specific candidate assessments & questions for each role
Other Unique Features

Learn More
Resume Database
Video interviewing; Slack integration
Free chat support for applicants; texting packages
Connected Job Boards

Learn More
17 job boards included for free; more job boards available with a discount
20 job boards integrated (some are free, some paid)
Over 10 job boards included for free and 5,000 niche job boards connected (some free, some paid)
Integrations

Learn More
About 30 integrations, including Google products, Namely, BambooHR, and more
About 12 integrations, including Google products, Outlook, Namely, and BambooHR
1 integration only (BambooHR)
Customer Support & Training

Learn More
Phone support M-F from 8 am EST- 8 pm EST, 24/7 email & live chat, video tutorials, knowledge base
Phone support daily from 8 am EST-8 pm EST, 24/7 live chat, email, video tutorials
Phone, email, and live chat from 8 am-5 pm MST, knowledge base
Mobile
Android app only
Windows phone, iPhone, & Android apps
Windows phone app only
www.Workable.com
www.BreezyHR.com
www.ApplicantPro.com
Best Applicant Tracking System for Small Business: Workable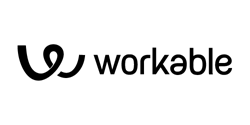 We recommend Workable as the best applicant tracking software for small businesses because it makes tracking your applicants and job openings easy and intuitive, and it is affordable.
For starters, Workable is incredibly easy to set up and has ample training options if you have questions. If you are setting it up at 3 am, you have 24/7 chat support from their reps-not bad!
Once you have an account, it is easy to find where you need to go to post a job and to filter and review applicants. Right on the login screen, you will see all of your open jobs and the candidates grouped by where they are in the recruitment phase. This makes it easy for you to review a candidate or block of candidates, and it also simplifies collaboration—for example, asking your HR assistant to review all the resumes of the candidates who have been phone screened would take him or her only 1 click after logging in.
Compared to BreezyHR and ApplicantPro, Workable has the most integrations and free connected job boards. This can save you a lot of money long term because you don't have to pay for individual job boards to post–you only have to pay Workable's monthly fee. Workable integrates with over 30 other systems, like human resources software and email & calendar systems, which makes scheduling phone screens or in-person interviews across multiple people in your business a lot easier.
The icing on the cake is that Workable is affordable. It's priced in tiers, with the least expensive tier being only $39/month for 1 job posting and up to 50 account team members. Workable then scales up at reasonable intervals from there, with the next levels being 3 postings for $89/month and 5 postings for $129/month. Workable doesn't require a long term contract, and you can cancel at any time (or pause), making it easy on the pocketbook. You also get a 15-day free trial to ensure it works for your company.
Workable does have a few flaws. During my trial, no one called to welcome me to the program, let alone answer any questions. It felt a bit like a sign up & go situation, which didn't motivate me to buy it. Workable is also not meant for recruiters or staffing firms; it blocked me when I tried to post a role for a client of mine external to Fit Small Business (I did not have this problem on Breezy or ApplicantPro).
Best Applicant Tracking System for On-The-Go Small Businesses: BreezyHR
BreezyHR has mobile apps for iOS, Android, and Windows phone users, which makes them perfect for the on-the-go business owner versus Workable, which only has Android. Breezy is great for the business owner who wants to review candidates on their morning commute on their phone, or from home on their couch. Breezy boasts that its system is fully mobile, and you can access conversations with teammates on the app as well as move candidates through the pipeline from there.
Breezy has a few unique features as well. For example, there's an automated candidate grader that compares applicants to your job posting, reducing the amount of work you have to do when filtering candidates. Breezy also boasts a number of customizable options, including email templates, a branded career site, and modifiable questions that you can record into the system. This helps save you time and money so that you don't have to call your web designer to add a career page to your website–you can just make one through their system.
Finally, Breezy also integrates with around 12 other systems, such as email and calendaring systems, and around 20 job boards (although it's unclear which ones are included and which ones you have to pay for), saving you still more time and money.
Breezy is also the most affordable of all the ATS systems, which is a huge plus. They are the only ATS to have a free tier, where you can post 1 job for free. If you only recruit one position at a time, this means you can enjoy the benefits of an ATS at no cost. Their paid plans start at 3 job postings for $49/month. Workable charges almost that much ($39/month) for just 1 posting.
On the other side of the coin, Breezy does have a few downsides. One is the very short free trial of only 7 days… and within that 7 days, no one even called me to ask if I liked it (although I did get about 10 automated emails). Also, when I tried to do my 1 job posting for free, it cued me to enter a credit card for them to keep on file, which I did not like. It also has a chat window that opens every time you log in with tips and tricks, which is somewhat distracting.
Best Applicant Tracking System for Personalized Service: ApplicantPro

ApplicantPro is great for the small business owner who appreciates personalized service and training. They offer the longest free trial of an entire month, plus a setup process that requires your participation. Their friendly reps will walk you through everything, from the setup to the benefits it can bring to your business specifically. My account rep even gave me her personal cell phone number to use during my free trial if I had questions!
From a tracking standpoint, everything in ApplicantPro is sorted by drop down menus. You can also rank candidates' applications with 1-5 stars and change their status to remind you of what phase they are in (e.g. reviewed versus phone screened). You can also sort the candidates further by nuances '5 star candidates who have been phone screened.'
Finally, ApplicantPro has a simple pricing scheme where they price per number of employees. Their prices start at $79/month for companies of 20 or less employees and go up from there.
The downside to ApplicantPro is exactly what is also the upside-it took 2 phone conferences and over a week for me to get setup on my trial. You have to talk with their account reps before getting started. Compared to Workable, where I could upload a job within 10 minutes, this seemed to be a bit drawn out. I also found their drop-down menu format on most of their pages to be a bit clunky, especially compared to the cleaner interfaces of Workable and Breezy.
How We Rated & Evaluated Applicant Tracking Systems
The primary reason that a small business owner can benefit from applicant tracking software is organization. Are you hiring for several positions? Do you have multiple people involved in the hiring and interview processes?
We rated ATS systems based on how well they let you organize your recruitment efforts. Specifically, we checked to see if an ATS can help you with the following:
Keeping straight which candidate is in which phase of the recruitment process

Collaborating easily with others in your business throughout the recruitment process

Ranking candidates' applications according to your job criteria

Automatically filtering out applicants who don't fit your criteria

Scheduling interviews
We also considered affordability and connected job boards. An ATS lets you save money because it is integrated with multiple job boards. You can save a lot of money by paying the monthly fee for an ATS rather than posting on and paying for multiple job boards. The applicant tracking software basically pays for itself because of this. Plus, all our ATSs here have a free trial and month-to-month (no contracts) pricing.
In-Depth Comparison: Workable vs BreezyHR vs ApplicantPro
Pricing
You can expect to pay somewhere in the range of $40 to $100/month for applicant tracking software, though the exact price will vary based on how many jobs you want to post. BreezyHR came in at the cheapest because it has a free option for 1 job posting. Workable was affordable as well. ApplicantPro charges a flat rate, which makes it a good option for small businesses doing a lot of hiring.
Applicant Tracking Systems Cost Comparison
Workable
BreezyHR
ApplicantPro
$39/mo for 1 posting and up to 50 users

$89/mo for 3 postings and up to 50 users

$129/mo for 5 postings and up to 50 users

$199/mo for 10 posting and unlimited users

$299/mo for 20 posting and unlimited users
Free for 1 job posting.

$49/mo for 3 job postings

$79/mo for 7 job postings

$119/mo for 15 job postings

$299/mo for 40 job postings

Enterprise - Custom pricing for businesses with 100 + employees
Flat Rate: $95/month
or $995/year

On top of that fee, pay per post:

30-day post: $9

60-day post: $12
Workable.com
Breezy.com
ApplicantPro.com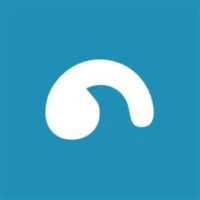 Ease of Set Up
Setting up an ATS is probably where you as the small business owner get a bit queasy-who wants to set up yet another system? Well, the good news is that these 3 ATSs are all fairly easy to set up and do not have a setup fee. They are all web-based systems, which is nice as well- nothing to download.
I did a free trial of each system and found that, within 10 minutes, I was able to post a job on Workable and BreezyHR. ApplicantPro's system setup took nearly a week, however, because they require 2 meetings with you before setting up your free trial.
---
Ease of Use
The whole point of an ATS is to make your life easier (and maybe your co-workers' lives too!) when recruiting and filtering candidates. Ease of use is something that all 3 ATSs here take into account–they know their audience needs things to be easy and intuitive.
---
Primary Organizational Features
Applicant tracking systems bring some organization to your recruitment process and can be especially useful if you get flooded by applicants, like a social media firm or restaurant might. How can you tell apart the hundreds of candidates? That is where the ATS comes in, helping you to sort through who is actually qualified for your role and quickly, while also helping you to schedule interviews, contact candidates, and sync everything to your calendar and inbox.
---
Unique Features
In addition to organizational features, there are other features in applicant tracking systems, such as a branded careers page, that can help your company to streamline your recruitment process. For the record, all 3 ATS system here include a branded careers page, but only ApplicantPro takes the time to create one for your free trial.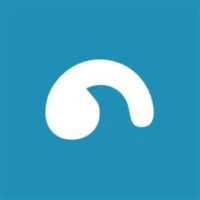 ---
Connected Job Boards
One of the main perks of applicant tracking software is that you are paying for the ability to get the word out about your job via someone else's systems and connections. It can save you a lot of money and time to post through an ATS than to go into each job board yourself and manually create an account. Even if the job posting site is free, it still takes time. Instead of using your man hours to log into multiple job boards, you are paying a monthly (or annual) fee for one of the ATSs to do it for you and to organize the applicants through it.
All of our ATS in this Buyer's Guide create a custom careers page for you to add to your website where people can apply. However, ApplicantPro created our custom careers page for the free trial, which is different from Workable and Breezy who only let you have this feature if you become a paying subscriber after your trial.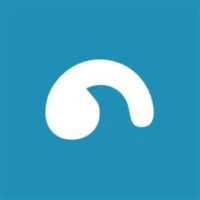 ---
Integrations
An ATS should integrate with your business seamlessly to make all things recruitment easier, not harder. Each company has different integration capabilities. The biggest systems that you would want your ATS to integrate with are your email and calendar tools so that you can schedule phone calls or interviews with applicants you want to meet and get them on your calendar without logging into multiple systems.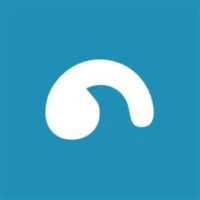 ---
Customer Support & Training
Customer service is always a concern with implementing a new system. What kind of business owner are you? Do you like email or chat support or prefer to talk to a real person? These can be crucial towards deciding on which ATS system is right for your needs.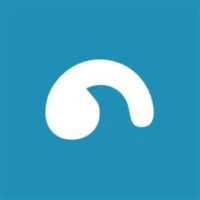 ---
Best of the Rest: All Applicant Tracking Systems Options
Workable, Breezy, and ApplicantPro are going to fit the needs of most small businesses that need an Applicant Tracking System. However, here are some other options we looked at and when they may be right for your small business:
| System | Best For | Summary of System |
| --- | --- | --- |
| Workable | Small Businesses Overall | Easy to use and with 24/7 customer support, Workable is affordable and easily integrates with other systems, and gives access to a ton of job boards in one place. |
| Breezy HR | On the Go Businesses | The only reviewed ATS with Windows, Android, and iOS apps. Everyone on the team can join in too; no extra charge for unlimited users. |
| ApplicantPro | Try It Before You Buy It Owners | With hands on setup and training sessions before your free trial even starts, ApplicantPro only wants business owners who the system is right for and who can make the time for their system, which they will customize for you upon setup. |
| RecruiterBox | Edging on Big Growth | $490/month for unlimited users and unlimited postings. A great price if you are ready to scale big time! |
| SmartRecruiters | Analytics | Just like its namesake, SmartRecruiters is all about the numbers and reports, making recruiting smarter and easier. |
| ApplicantStack | ATS + Onboarding | ApplicantStack has an ATS and an Onboarding platform. To get both for prices starting at only $95/month (depending on company size) can be a bargain. |
| Greenhouse | Integrations | With over 80 integrations, Greenhouse is great for more well established, tech-forward businesses who have a lot of systems already in place. |
| Jazz | Cutting Edge Ideas | Jazz is using big data to improve and target companies' recruiting, including area salary data and more. |
| Zoho Recruit | Zoho CRM Users | If your small business uses Zoho CRM, then Zoho Recruit is a natural extension with its similar interface. |
| Bullhorn | Efficiency | Bullhorn has both an ATS and a CRM system, and it boasts impressive speed and network reliability. If you have a large email list, Bullhorn integrates with all large email marketing services. |
| iCims | Social Recruiting | iCims, which has 2 sizes (one for companies under 100, one for over), is integrated with "over 300 social platforms." If you have a need for young employees, iCims can find them. |
| Hyrell | Franchises | If your small business is part of a franchise network, Hyrell could be a solution for the entire network. |
The Bottom Line
Applicant tracking systems can make your business's recruitment easier, more organized, and cheaper than if you were to do it all on your own. Especially if your business is rapidly growing, an ATS lets you keep all the right candidates moving forward so you can quickly and efficiently fill those open positions.