Appointment scheduling apps are used by service businesses such as spas, salons, fitness centers, consultants, sales professionals, and repair shops to coordinate time slots for customers to receive services. The best appointment scheduling apps are easy to use and have features to allow customers to book and manage their own appointments.
Top 6 Appointment Scheduling Apps 2020
| Appointment Scheduling Apps | Best For |
| --- | --- |
| | (Best overall) Individuals and small businesses needing free scheduling, payment, and business management tools |
| | Service businesses with multiple staff members |
| | Small businesses and individuals providing consulting-based services |
| | Small businesses wanting a free app for scheduling meetings, classes, or appointments |
| | Businesses needing free appointment booking with easy customer messaging |
| | Booking new clients with built-in marketing features |
How We Evaluated Appointment Scheduling Apps
The best appointment scheduling software is easy to use, full of helpful features, and affordable, which are all important factors for any small business owner. Most appointment scheduling software is mobile-friendly, and they allow your customers to book appointments themselves. Integrations are also typically included, so you can sync calendars, connect to your customer relationship management (CRM) software, and process payments.
We evaluated the best appointment scheduling apps using the following criteria:
Price: We prioritized appointment scheduling apps that are free, and only included apps that have affordable options for small businesses.
Ease of use: Appointments scheduling apps need to be user-friendly for both employees and customers, with good user experience (UX) and user interface (UI), and a mobile-friendly interface
Mobile compatibility: Most appointment scheduling software is web-based, but we only considered solutions that also have iOS and Android mobile apps, or at the very least, have mobile-friendly websites.
Calendar management: Apps should be able to accommodate multiple calendars, service providers, appointment types, and sync with employee personal calendars.
Customer-facing features: The best appointment scheduling apps come with online booking widgets or websites so clients can book and manage their own appointments and set up reminders.
CRM features: Appointment software should collect customer contact information for automated appointment reminders and include features to email, text, or chat with clients.
Integrations and add-ons: We considered extra features and integrations, including payment processing, CRM, marketing tools, and point-of-sale (POS) or business management software.
Based on the above criteria, Square Appointments is the best overall appointment scheduling app for individuals and small businesses. Square Appointments is free for single users, affordable for businesses, is extremely easy to use with online booking and schedule management tools and has built-in POS and payment processing. Plus, Square Appointments seamlessly connects with all of the other software products in the Square ecosystem.
Square Appointments: Best Appointment Scheduling App for Small Businesses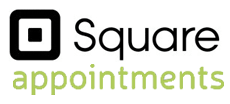 Square Appointments has user-friendly booking features, calendar sync, and invoicing capabilities. It comes with a free mobile-friendly website or online store with online appointment booking options and connected payment processing for deposits or cancellations. Square Appointments is free for individual users and low-cost for multiple users, making it the best option for small businesses.
Square Appointments Pricing
Square Appointments has several pricing tiers based on the number of users. Every plan has unlimited appointments and the same features, which is rare. Square Appointments is free for a single user, $50 per month for up to five users, and $90 per month for up to 10 users. Businesses with more than 10 employees can build a custom plan.
Square Appointments Pricing and Features
| | Individual | 2-5 Employees | 6-10 Employees | 10+ Employees |
| --- | --- | --- | --- | --- |
| Monthly Fee | Free | $50 | $90 | Custom |
| Credit Card Processing Fee per Transaction | 2.6% + 10 cents | 2.5% + 10 cents | 2.5% + 10 cents | Custom |
| Appointments per Month | Unlimited | Unlimited | Unlimited | Unlimited |
| Features | All | All | All | All |
| Phone Support | ✔ | ✔ | ✔ | ✔ |
Square Appointments Features
Square Appointments is a web-based software that also has free iOS and Android apps for booking and managing appointments. Appointment booking features include a customizable schedule, free website with online booking, automated appointment confirmation, and CRM features. However, one of the biggest advantages of using Square Appointments is that it integrates seamlessly with Square POS for payment processing and business management, making it the best appointment scheduling app for any business that needs to process payments, create and send invoices, or has retail elements.
Square Appointments Calendar and Appointment Management
Square Appointments includes a cloud-based calendar that's accessible from anywhere―browser or app―and automatically syncs with personal calendars. Businesses can set specific types of appointments, services, and policies like cancellation windows. Square Appointments comes with Square POS built-in, so businesses can require deposits or pre-payment for appointments, and automatically charge no-show or cancellation fees by requiring customers to enter a credit card when booking a service.
Square Appointments Online Booking
Square Appointments comes with not just a standard booking page, but an entire free website and online store that customers can use to book and manage their own appointments. Businesses can also sell products and use the site for ecommerce or in-store pickup. For businesses that already have a website, Square Appointments online booking can be embedded into other sites and social media platforms.
Square Appointments CRM
Square includes a customer directory with contact and payment information, plus sends automated SMS text and email appointment confirmations. Businesses can use the customer directory to track service and purchase history and add notes. Square includes a customer feedback survey on its digital receipts, where customers can indicate if they had a positive or negative experience and why. Businesses can view and respond to this feedback in real-time, including offering refunds or coupons.
Square has a new feature called Square Assistant, which is a smart, automated messaging tool that helps customers cancel or reschedule appointments any time of day. Changes made in the messaging platform are automatically updated in the calendar. This feature is included with every Square Appointments plan.
Square Appointments Add-ons and Integrations
One of the benefits of using Square Appointments is that it connects with all of the other programs in the Square ecosystem, including POS, Marketing, Loyalty, Gift Cards, Payroll, and Online Store. Square Appointments also integrates with Google and Instagram so that new and returning customers can find your business easily and book online without leaving Google or Instagram. This integration is also included with every Square Appointments account.
What Square Appointments Is Missing
Square Appointments integrates with a lot of other Square products, but it doesn't connect with a lot of third-party software in the same way other appointment scheduling software does. For example, you cannot connect other payment processors to find a lower rate. There are also limited customization options and no features to book classes or group activities. The free plan also only allows for one user or schedule whereas appointment scheduling apps like Shedul are free for multiple users.
Square Appointments Reviews
Businesses and individuals that use Square Appointments say it is incredibly easy to use and like that it offers a holistic business management solution, rather than a standalone scheduling app. Although most Square Appointments user reviews are positive, some reviews say that the appointment booking features need more granular controls and customization options.
Shedul: Best Appointment Scheduling App for Multiple Employees

Shedul is a free cloud-based appointment booking software that allows individuals and businesses to book an unlimited number of appointments with unlimited calendars and users. Shedul is designed with salons and spas in mind but is a good fit for any business with multiple employees needing a free appointment scheduling software.
Shedul Pricing
Most appointment scheduling apps charge monthly fees based on the number of users or appointments. Shedul is rare in that it offers scheduling software completely free, no matter how many users a business needs and allows businesses to book unlimited appointments. Unlike the other solutions on this list that offer free plans, Shedul only has one, forever-free option. There are no paid plans.
Shedul Features
Shedul is the only solution on this list that offers all of its features for free. The Shedul interface is extremely easy to use and allows businesses to coordinate many appointments across multiple staff members. Shedul includes basic appointment management features, including automated appointment reminders, the ability to sell products, online booking, and client database.
Shedul Calendar and Appointment Management
Shedul is a very clean, basic, appointment scheduling software with options to set and color-code different appointment types. Businesses can also set overall business hours, as well as working hours for each employee. Shedul has automated SMS text and email appointment reminders. Businesses can also send custom messages to clients to notify them of any changes.
Shedul Customer-facing Features
Shedul does not provide businesses with a website as Square Appointments does. However, Shedul has an online booking widget that can integrate with an existing website, online booking apps, and Facebook. In the booking widget, customers can select their chosen appointment time, type, and service provider, and then provide contact information to confirm the appointment. Unlike Square Appointments, Shedul does not have an option to collect payment information for deposits or cancellations.
Shedul CRM
Shedul has a client database so businesses can see contact information, previous service, and purchase history, and view future appointments for each client. Shedul also saves all of the appointment confirmation and custom messages that are sent to each client. Automated reminders can be set to two, three, or 48 hours before each appointment.
Shedul Add-ons and Integrations
Shedul has a built-in point-of-sale (POS) system to handle service and retail transactions, create and manage invoices, generate receipts, and view tax information. Shedul POS is not as detailed as Square POS, especially because it does not have integrated payment processing.
What Shedul Is Missing
The biggest flaw in Shedul is its lack of third-party integrations. Shedul cannot connect to any payment processor and cannot sync with outside calendars like Google Calendar, iCalendar, or Outlook. Most customers expect to be able to add appointments directly to their calendars when booking, so this is a major missing feature.
Shedul Reviews
Many Shedul users say that the software offers an unbeatable value, especially for businesses that have a few service providers. Businesses also love how visually appealing and easy to use the system is. In some Shedul user reviews, users mention that this program is best for smaller businesses due to the calendar sync and payment processing limitations, and a lack of flexibility in the CRM.
Acuity: Appointment Scheduling App for Consulting and Business Professionals

Acuity Scheduling is a popular, reliable, and robust cloud-based appointment scheduling software with a user-friendly interface that is a good fit for businesses that need a simple booking page to send to clients but don't need payment, retail, or class booking features. Acuity has several pricing tiers ranging from $0 to $50 per month.
Acuity Scheduling Pricing
Acuity has several paid pricing plans ranging from $15 to $50 per month, and a basic forever free version. The free plan includes unlimited appointments for one calendar. The paid plans include multiple calendars, appointment reminders, online booking, custom branding, and options for accepting payments.
Appointment scheduling software like Bookeo and Square offers the same features in every tier, just with more users or appointments. However, Acuity has different features available in each plan. So, even if you are a small business, you may need a pricier plan to get the features you need.
Acuity Scheduling Pricing Tiers
| | Freebie | Emerging | Growing | Powerhouse |
| --- | --- | --- | --- | --- |
| Monthly Fee | $0 | $15 | $25 | $50 |
| Number of Calendars | 1 | 1 | 6 | 36 |
| Unlimited Services & Appointments | ✔ | ✔ | ✔ | ✔ |
| Appointment Reminders | N/A | E-mail only | Text and email | Text and email |
| Customize Colors & Text | N/A | ✔ | ✔ | ✔ |
| Accept Payments | N/A | ✔ | ✔ | ✔ |
| Remove 'Powered by Acuity Scheduling' | N/A | N/A | N/A | ✔ |
Acuity Scheduling Features
Acuity Scheduling is a popular and customizable scheduling tool with a simple interface that is ideal for consultants that need a clean booking interface to send to clients and prospective clients to manage calls and in-person appointments. Acuity is a web-based scheduler, but it also has an iOS and Android app that businesses can use to edit calendar availability and manage appointments.
The free version of Acuity has limited features compared to the paid tiers. It offers just one calendar and unlimited appointments. All of the paid plans let businesses embed an Acuity scheduling widget on an existing site for online booking. Paid plans also sync with outside calendars and other third-party software. Overall, Acuity is a well-designed platform that is extremely easy for both businesses and customers to use.
Acuity Scheduling Calendar and Appointment Management
Like Shedul, Acuity is an online calendar software. With the free version of Acuity, businesses can share their booking page via a link, or embed the HTML on an existing website. The paid plans have a feature to embed a scheduler directly into a website. The paid plans also let businesses store credit cards for future payments, schedule classes or group events, and view reports on no-shows.
Acuity has a few unique features for managing a calendar, including a "Minimize Gaps" tool that, if enabled, only allows clients to book appointments next to other currently occupied appointment times. Acuity also has a "Make Me Look Busy" function that will only display a percentage of your available time slots if you are a new business and want to appear as having more clients on your schedule than you actually do.
Acuity Scheduling Customer-facing Features
The free version of Acuity has a very basic customer-facing booking page. Unlike Square, which provides a whole website and online store, Acuity offers what is a web link and landing page to book appointments with very few customization options. The paid versions of Acuity, however, offer a lot more features to create a more functional and visually-appealing scheduling page with custom text and colors. The Powerhouse plan has a custom application programming interface (API) and cascading sheets style (CSS) to create custom templates.
Acuity Scheduling CRM
Acuity has basic CRM features, including appointment reminders, a client database for history and contact information, and credit card storage. However, most of these features are only available with the paid plans. Acuity's free plan lets businesses see client history, but the other CRM features, and even integrations, are only available with a monthly fee.
Acuity Scheduling Add-ons and Integrations
Integrations and add-ons are only available with Acuity's Emerging, Growing, and Powerhouse plans. Integration options include calendar syncs with Google, Apple iCalendar, Outlook, and Office 365. Users can integrate Zoom, GoToMeeting, and other conferencing software with appointments. Acuity can also connect with payment processors such as Stripe, PayPal, and Square; email marketing tools, including Mailchimp and Constant Contact; and more than 500 other apps through Zapier.
What Acuity Scheduling Is Missing
Acuity is a robust appointment software for scheduling meetings. However, it does not come with a website like Square does and does not have any integrated POS features like Square or Shedul. For these reasons, Acuity is best for setting consulting or business meetings and not the best fit for retail businesses.
Acuity Scheduling Reviews
Business owners say that the interface is highly customizable and easy to use. Reviewers also say that although they need a paid plan, Acuity still offers great value. Some negative reviews report a lack of customer support on the weekends and phone support in general.
Setmore: Best Free Appointment Scheduling App for Classes

Setmore is a free cloud-based appointment scheduling software that also has an iOS and Android app for managing appointments and client profiles. In addition to traditional appointments, Setmore also has features to book and manage classes and group activities.
Setmore Pricing
Setmore is a free, full-featured appointment booking app. However, it also has a paid plan for larger businesses and a virtual receptionist product called Live Booking. The forever free Setmore plan comes with up to four staff logins and calendars, automated email alerts, an online booking page, and integrated payments. The paid Premium plan includes 20 staff logins and calendars, customized text reminders, and recurring appointment options.
Setmore Pricing Plans
| | Setmore Free | Setmore Premium |
| --- | --- | --- |
| Fee | $0 | $25/month or $199/year |
| Staff Logins & Calendars | 4 | 20 |
| Unlimited Appointments | ✔ | ✔ |
| Reminders | Email | Email and text |
| Payment Processing | Square | Square and Stripe |
| Online Payments | N/A | ✔ |
Setmore Features
Setmore is a web-based scheduling software with all of the basic features required for appointment booking: online scheduling, staff calendar management, automated reminders, and calendar sync. What sets Setmore apart from other appointment scheduling apps is that it allows businesses to book classes and group activities using the free plan. In addition to the web-based software, Setmore also has an iOS and Android app for managing appointments on mobile devices and a Mac and Windows app that can be downloaded onto a desktop or laptop.
Setmore Appointment and Group Booking Management
Setmore is a user-friendly scheduling system that is easy to set up and has intuitive features for both clients and staff. In addition to standard appointments, Setmore can be used to schedule classes with participant limits. Setmore also has features to advertise classes and online registrations through Facebook and Instagram. Once a class reaches the participant limit, registration closes automatically.
Setmore Customer-facing Features
Every Setmore account comes with the option to create a free online booking page and/or to embed a scheduling widget into an existing website. The booking page allows customers to reserve appointments. They can also create logins with usernames and passwords to view their appointment history, cancel, and reschedule upcoming appointments. Businesses can set custom cancellation windows.
Setmore CRM
Setmore has standard CRM features for appointment scheduling apps, including client profiles and automated email and text confirmations for appointments and classes. Setmore also has a unique review feature that asks customers for reviews after services. Businesses can then approve the reviews and post them to your online booking page or social media.
Setmore Add-ons and Integrations
Setmore integrates with several third-party software programs including social media programs like Facebook and Instagram, Square and Stripe for payment processing, Google and Office 365 for calendar sync, Mailchimp and Constant Contact for email marketing, and QuickBooks and Xero for accounting. Setmore also integrates with many web builders to add online booking to business sites on WordPress, Weebly, and Wix.
What Setmore Is Missing
The forever free Setmore plan does not include two-way calendar sync or text reminders. Additionally, only the paid plan has features to accept payments or deposits online through the booking interface. Unlike Square Appointments and Shedul, Setmore doesn't have any POS or inventory features for retail items.
Setmore User Reviews
Business owners like that Setmore is easy to use, visually appealing, and that the free version offers a great value. Reviewers also like the Square Payments integration. Negative reviews say that Setmore's functionality is somewhat limited, and there are not many customization options.
10to8: Best Appointment Scheduling App for Client Communications


10to8 is web-based software and appointment scheduling app for iOS and Android. 10to8 has a customizable online booking page, easy calendar management, and built-in payment processing. 10to8 also allows businesses to easily text back and forth with clients through the scheduling app, making it a great option for businesses wanting extra communication features.
10to8 Pricing
10to8 has four different plans: Small Business (free), Basic ($9.60 per month), Grow ($20 per month), and Bigger Business ($40 per month). The free plan includes two staff logins and up to 100 appointments per month. Paid plans offer custom branding, phone support, and additional appointments and staff logins.
10to8 Pricing Tiers
| | Small Business | Basic | Grow | Bigger Business |
| --- | --- | --- | --- | --- |
| Monthly Fee | Free | $9.60 | $20 | $40 |
| Monthly Appointments | 100 | 100 | 300 | 600 |
| Staff Logins | 2 | 2 | 3 | 6 |
| SMS Customer Messaging | ✔ | ✔ | ✔ | ✔ |
| Custom Branding | N/A | ✔ | ✔ | ✔ |
| Customer Support | Online only | Online only | Online & phone | Online & phone |
10to8 Features
Many of the other appointment scheduling apps on this list have extra features for booking classes or POS tools for selling retail. 10to8 does not pack in extras, but it has a great set of core features that cover everything you need to book and manage appointments. All of the 10to8 plans integrate with many calendar systems, have built-in emailing and SMS communications, plus survey and social media tools. 10to8 accounts also come with an online booking page as well as a button and widget to add to existing websites.
10to8 Calendar and Appointment Management
10to8 has a user-friendly calendar and appointment management system that can accommodate multiple employees, different rooms, and multiple venues. Like Setmore, 10to8 also has an activity log to track appointment changes, payments, and other activities in real-time. 10to8 also has options for recurring appointments, which is a feature some appointment scheduling apps charge extra for.
10to8 Customer-facing Features
10to8 has an online booking tool that can be added as a button or form to an existing website or add a booking page to a WordPress site. 10to8 also has an option to set up appointment booking on your Facebook business page. When a customer books an appointment, businesses receive a notification and can then confirm the appointment, which will send an SMS text or email to the client. 10to8 also lets businesses send SMS, email, and voice call reminders for appointments.
10to8 CRM
In addition to appointment confirmations and reminders, 10to8 has a messaging tool so businesses can text and email customers directly from the scheduling platform. Customers can also respond to these messages, and all communication is saved in their profile for future reference. 10to8 also has a survey feature that lets businesses send online surveys to customers before appointments to gather information and after appointments to measure customer satisfaction.
10to8 Add-ons and Integrations
10to8 connects with several outside tools including Facebook for appointment booking and messaging, Google Calendar for syncing with personal calendars, QuickBooks and Xero for accounting, Mailchimp for email marketing, Stripe and PayPal for payment processing, and many other marketing, sales, and management tools. 10to8 also integrates with WordPress and Weebly for adding booking pages to websites.
What 10to8 Is Missing
10to8 is missing POS features, so if your business has a retail component Square Appointments could be a better solution because it offers point-of-sale and appointment tools in one system.
10to8 Reviews
Businesses love that 10to8 is easy to use and has lots of SMS reminder and messaging features. 10to8's detailed CRM functionality and granular controls over appointment settings are also widely praised. While most 10to8 user reviews are outstanding, some reviewers are unhappy that only online support is available for the lower-tiered plans.
Bookeo: Best Appointment Scheduling App for Built-in Marketing Features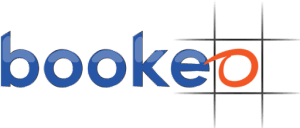 Bookeo is an online scheduling tool software for service providers, tour companies, and schools or educators. Bookeo can be used to manage appointments, classes and courses, and tours or activities. Bookeo also has lots of integrated marketing features, including automated emails and Groupon integrations, making it the best scheduling app with built-in marketing tools.
Bookeo Pricing
Bookeo has three different products: Appointments, Classes & Courses, and Tours & Activities. Businesses select the product they need based on the type of activity or service they need to coordinate. Each product has multiple pricing tiers for different size businesses. For each product and plan, all of the features are the same. Each plan includes a different number of employee calendars and maximum monthly bookings. Any business can try a plan for free for 30 days.
Bookeo Appointments
| | Solo | Small | Standard | Large |
| --- | --- | --- | --- | --- |
| Monthly Fee | $14.95 | $29.95 | $39.95 | $79.95 |
| Staff Calendars & Logins | 1 | 3 | 20 | 40 |
| Maximum Monthly Appointments | 200 | 1,000 | 1,000 | 2,000 |
Bookeo Classes & Courses
| | Standard | Large | X-large |
| --- | --- | --- | --- |
| Monthly Fee | $39.95 | $79.95 | $119.95 |
| Staff Calendars, Rooms & Logins | 20 | 40 | 60 |
| Maximum Monthly Appointments | 1,000 | 2,000 | 3,000 |
Bookeo Tours & Activities
| | Standard | Large | X-large |
| --- | --- | --- | --- |
| Monthly Fee | $39.95 | $79.95 | $119.95 |
| Staff Calendars, Rooms & Logins | 20 | 40 | 60 |
| Maximum Monthly Appointments | 1,000 | 2,000 | 3,000 |
Bookeo Features
Bookeo is a flexible web-based software with a mobile interface. Bookeo can be used for a wide variety of industries and business types. While Bookeo does not come with a website, businesses can integrate Bookeo into nearly any existing website for no extra cost. Otherwise, Bookeo has standard appointment features, including calendar sync, a client database, automated reminders, reporting, and online waitlists. Bookeo goes above and beyond with marketing features like targeted promotions, automated emails, and integrations with online sales sites.
Bookeo Calendar and Appointment Management
Staff can view and manage their appointment calendars from anywhere. Businesses can color-code services and set specific business hours, appointment types, lengths, and schedules for individual employees. When a client books an appointment, Bookeo sends a notification so the appointment can be approved or denied. Businesses are also notified when a customer reschedules or cancels.
When a class, workshop, or appointment space is full, customers can join a waitlist that will notify members automatically when a spot opens up. Businesses using Bookeo for classes or tours can also set minimum participant requirements.
Bookeo Customer-facing Features
Bookeo can integrate into any website via the Bookeo widget, including sites on WordPress, Wix, and Weebly. Although the widget interface is somewhat dated, businesses can customize the design to match their website. Customers can then book appointments or purchase packages through the Bookeo widget. Customers can also choose what language they would like the booking widget to display. Businesses can also integrate Bookeo with their Facebook business page so clients can book appointments or classes through Facebook.
Once a customer books their appointment, they can add it to their personal calendar. Businesses can also set up Bookeo to send automated text and/or email reminders.
Bookeo Marketing Features
Bookeo has integrated marketing tools that are rare for appointment booking software. Bookeo has a promotion tool to create and send promotions through Facebook and integrates with daily deal sites like Groupon to attract new customers. Bookeo sends automated emails to customers that start to book an appointment or checkout on your site but don't complete the transaction. There are also automated email options to ask customers for online reviews after a service.
Bookeo Add-ons and Integrations
In addition to the built-in marketing features, Bookeo can integrate with many third-party solutions for payments, ecommerce, accounting, marketing, and analytics. Popular options include Stripe, PayPal, WordPress, Shopify, Vend, Amazon, Groupon, LivingSocial, QuickBooks, Mailchimp, Google Analytics, and Facebook. Bookeo also syncs with most popular calendars, including Google Calendar, Apple iCal, Office 365, and Outlook.
What Bookeo Is Missing
Bookeo has all of the basic features required of an appointment booking software. However, it is web-based so, technically, it is not an app. Compared to some other solutions on this list like Square Appointments and Acuity, Bookeo's interface is a little outdated and not as user-friendly.
Bookeo Reviews
Users like that Bookeo is affordable, has a lot of integrations, and can be used to manage appointments, classes, and group bookings. However, feedback on the software's customer support is mixed. Bookeo has a large Help Portal with blogs, tutorials, and a helpful live chat. However, some reviewers report limited options with the tutorials and mixed experiences with Bookeo phone support.
Bottom Line
Appointment scheduling apps are used by individual workers, independent contractors, and businesses of all sizes to coordinate service and consultant appointments with clients. All appointment scheduling apps should be affordable, user-friendly, and customizable to fit the needs of your specific business. The best appointment scheduling apps also have detailed CRM features, online booking, and connect with the other software you need to run your business like POS systems, accounting tools, and payroll.
Square Appointments is an industry-leading solution that offers unbeatable value for individuals, and an affordable solution for small teams. Square Appointments offers core scheduling and calendar management tools, plus online scheduling and communication tools that make it extremely easy for customers to book and manage appointments. Square Appointments also comes with a free website and built-in payment processing to seamlessly manage deposits and cancellation fees. Visit Square Appointments to create a free account for yourself or start a free 30-day trial for your team.