Appointment scheduling software lets clients schedule and pay for appointments and related services online. We researched the top-rated appointment scheduling software options and decided to review Square Appointments, Acuity Scheduling, and Bookeo Appointments. These three services deliver a full range of features at small business-friendly costs. Read on for our review and top recommendations.
Best Appointment Scheduling Software Summary Table
| | | | |
| --- | --- | --- | --- |
| | Square Appointments | Acuity Scheduling | Bookeo Appointments |
| Best for | Solopreneurs, small shops and service providers | Large, multi-staff operations | Marketing-focused service providers |
| | Starts at Free | Starts at $15 per month | Starts at $14.95 per month |
| | Easy | Moderate | Easy |
| 2-way SyncCalendars | Google | Google, Outlook, iCal, Office 365, Exchange | Google, Outlook, iCal, Office 365 |
| Unlimited appointments | ✔ | ✔ | ✕ |
| Online scheduling | ✔ | ✔ | ✔ |
| Availability settings | ✔ | ✔ | ✔ |
| Email notifications | ✔ | ✔ | ✔ |
| Text notifications | ✔ | ✕ | ✔ |
| Online payments | ✔ | ✔ | ✔ |
| Website integrations | ✔ | ✔ | ✔ |
| Built-in POS System | ✔ | ✕ | ✕ |
| Customer support | Phone 6am-6pm, M-F PST, 24/7 email, knowledge base, social media | 24/7 email, in-app help tool, knowledge base, email and social media support | 24/7 email, live chat,help portal, blog and social media support |
| | | | |
Which Appointment Scheduling Software is Best for You?
Answer a few questions about your business and we'll give you personalized product match
Best Appointment Scheduling Software for Small Business: Square Appointments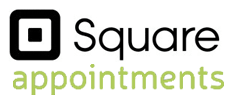 We recommend Square Appointments as the best appointment scheduling software for small business because it delivers a robust, cloud-based scheduling tool with a simple client-side interface and a complete suite of sales, business, and inventory management tools, all for free. Plus you get built-in credit card processing at low competitive rates.
We recommend Square Appointments as the best appointment scheduling software for small businesses for these four primary reasons.
1. Square Appointments is completely free for one user – If you're a solo operation, you can run your entire business plus manage appointments with Square—all for free. And as you grow, for a low monthly fee you can add staff accounts to your Square Appointments calendar plus add calendars for multiple locations. Your Square POS software is always free for unlimited users and locations.
2. You get access to all features – Some appointment management software, including the other two contenders in our list, make you pay to access features or increase appointment volume. Not Square Appointments. The only cost-based limitation is the number of unique users who can manage calendars. Some competitors, like Acuity Scheduling, only unlock advanced features like payments, website integrations, and subscription management on paid plans. Others, like Bookeo, limit the number of appointments you can schedule per plan.
3. Square is far more than appointment scheduling software – Square Appointments is fully integrated with every other sale, business, and staff management tool in Square's industry-leading, free point-of-sale (POS) system. No other appointment scheduling software offers a solution that fully streamlines appointment booking within a complete suite of sales and business management software. You can even connect Square POS to popular bookkeeping packages like QuickBooks and Xero.
4. Credit card payments are built in – Square is its own payments platform. The minute you sign up for a Square account, you can start accepting payments for services and even set up prepayments on appointments. Unlike other appointment management software, you don't need to set up an outside merchant account, integrate an online payment gateway, or connect a third-party credit card terminal to your cash register. With Square, everything is built-in, including online payments and sleek credit card readers that work via your computer, tablet, or smartphone.
For some, the downside to Square Appointments might be the simplicity. Other appointment scheduling software programs on our list integrate with more calendars, such as Outlook or iCalendar, and connect to online meeting services and CRM software. But if you don't need these specific features, Square Appointments offers a simple, streamlined solution for free and can expand as needed for low monthly fees.
Best Appointment Scheduling Software for Large Operations: Acuity Scheduling


We recommend Acuity Scheduling as the best appointment scheduling software for large operations because it offers a great value for growing operations. Acuity Scheduling has four plan levels—including a free plan—but you really only see a benefit over Square Appointments when you start paying a monthly fee.
Acuity's real value comes in at the upper-tier paid plans. At $25 per month, you get six staff or location calendars, and the $50 Powerhouse plan supports up to 36 staff or location calendars. In fact, this is the best deal we found for multi-calendar appointment scheduling software. The Powerhouse plan opens access to all features, like text messaging reminders, subscription management, CRM and online meeting integration, as well as Health Insurance Portability and Accountability Act (HIPAA) compliance for healthcare service providers.
For most solo users, Square Appointments' free single-user plan, combined with its free business management software, beats Acuity's lower-tier free and $15 single-calendar plans. However, the $15 plan does connect to Outlook, Office 365, CRM, and online meeting services, unlike Square Appointments. If this is key for your business, then Acuity's $15 plan might be a good starting point.
Acuity also integrates with a wide range of payment processing services, including PayPal, Stripe, Authorize.net (and even Square), so you can rate-shop payment processing services, unlike Square Appointments with built-in payments. Like Square and Bookeo, you can also easily integrate native accounting software like QuickBooks and Xero to record transactions for easier bookkeeping.
Bookeo provides features and integrations similar to Acuity, but at $29 per month for only three users. In comparison, Acuity's $25, six-user plan is the better deal. Plus, Acuity is more established than Bookeo and is very reliable.
The only small dent in Acuity's armor is that the user experience looks a little dated compared to Square Appointments and Bookeo, but this is counterbalanced by the system stability that comes with age.
Best Appointment Scheduling Software for Marketers: Bookeo Appointments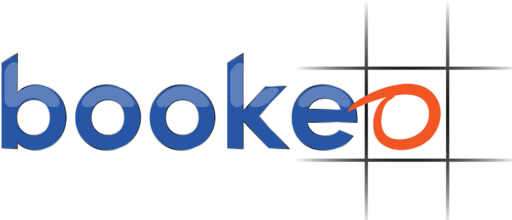 We recommend Bookeo as the best appointment scheduling software for marketers because it combines appointment scheduling with excellent built-in marketing features. Bookeo is surprisingly rich in promotional features such as built-in email and text marketing, and it integrates with social sites and deal sites like Groupon. For instance, you can gather customer information and deploy marketing campaign emails and membership offers, and even post special promotions directly to Facebook and Twitter.
Square Appointments competes with built-in marketing features of its own, but those require Square's email marketing and loyalty program add-ons, which come with monthly fees. These features are included in all Bookeo plans, which start at $14.95 per month. Acuity's paid plans also integrate with third-party email marketing programs, but again, that comes with added costs for outside services.
The biggest drawback of using Bookeo is that it bases its plans on the number of users and the number of appointments you can book each month. The solo plan gives you one user and 200 appointments for $14.95 per month. Bookeo plans top out at 40 users and 2,000 combined appointments for $79.95 per month. Both Square Appointments and Acuity Scheduling beat this with unlimited appointments on every plan. But if built-in marketing features are appealing, Bookeo might be the one for you.
In-Depth Review: Square Appointments vs. Acuity Scheduling vs. Bookeo Appointments
In this section, we compare key factors like pricing, ease of use, and customer service as well as features like self-scheduling appointments, auto-messaging, text notifications, and payment processing. Let's see how our three options compare.
Pricing
One of your key considerations in deciding which system is best to deploy will be cost and value for money. Two of our top picks—Square Appointments and Acuity Scheduling—offer both free and paid plans, unlike Bookeo, which has no free plan. Here's how these three services stack up in terms of cost and plan offerings.
Monthly price

$0

$50

$90

Custom

Users

1

2-5

6-10

Over 10

Appts per month

Unlimited

Unlimited

Unlimited

Unlimited

Features

All

All

All

All

Credit card processing

2.75%

2.5% + 10¢per transaction
Note: Square has recently changed its flat-rate fee of 2.75% to 2.6% + 10 cents per transaction. We will update the pricing and our ranking of providers in the next update of this article.
Square Appointments' free solo plan is the best free appointment scheduling software deal on the market. It delivers unlimited appointments, all scheduling features, and gives you Square's complete business management software that you can use to run any service or retail store operation. Costs increase when you start to add staff logins, but when you consider that Square's free business software helps you manage your entire operation, including your staff, the additional user fees aren't prohibitive at all.
You also get a lower credit card processing rate when you reach Square Appointments' paid plans. These savings can cover some or all of the fee, depending on your monthly sales volume.
Monthly price

$0

$15

$25

$50

Users

1

1

6

36

Appts per month

Unlimited

Unlimited

Unlimited

Unlimited

Added features

None

Some

More

All

Credit card processing

None

Your merchant account processing rates
Acuity Scheduling does provide a free option but it's very limited in features. For instance, you cannot sync with Google Calendar, embed your scheduling app into your website, or accept credit card payments. Like Square Appointments, Acuity's plans offer unlimited appointments per month. This beats Bookeo's limited per-plan appointments. But unlike Square and Bookeo, Acuity limits access to features based on your plan. The best deal is the $50 per month Powerhouse plan, which supports 36 users and delivers all features.
Unlike Square Appointments, Acuity does not provide credit card processing services. You'll need to connect your own merchant account service to accept credit card payments. Payment processing fees are set by your processing service.
Monthly price

$14.95

$29.95

$39.95

$79.95

Staff logins

1

3

20

40

Appts per month

200

1,000

1,000

2,000

Features

All

All

All

All

Credit card processing

Your merchant account processing rates
Unlike Square Appointments and Acuity Scheduling, Bookeo doesn't have a free version. The $14.95 solo version is restricted to 200 appointments per month. It's expensive compared to what Square provides for free, but it beats Acuity's feature-limited $15 plan. In terms of cost-per-user, both Acuity and Bookeo beat Square Appointments at the paid plan levels. However you have to remember that along with scheduling software, Square delivers an industry-leading business management POS package with features like inventory management and in-store checkout, all for free.
Like Acuity Scheduling, you can choose and connect your own credit card processing service to Bookeo, and your processing fees are set by your provider.
Ease of Use
To assess how easy each of our three options is to use, we looked at:
Setup and back-office management
Syncing your calendar
Website integration
All three options easily sync with Google Calendars and can integrate appointment settings into a website. Each also walks you through a series of simple tutorials to help you quickly set up your schedule and learn the appointment management features.
Square Appointments: Starting with Square Appointments is as easy as setting up a Square account, which takes just a few minutes. Unlike Acuity and Bookeo, the minute you sign up with Square, you can start accepting credit card payments. That, in itself, ticks the box for easy setup. After signing up, you simply select "Appointments" in your dashboard and Square walks you through a simple, four-step setup tutorial. After that, you're in business.
Acuity Scheduling: Setup involves a one-step registration process, followed by a list of questions to help customize your setup. Then Acuity guides you through setting up your availability, creating different types of appointments, and customizing communications and sending them to clients. Navigation within the site is intuitive and fairly easy, but there's quite a lot to digest. Acuity's "on-page" help button puts the answers to most questions at your fingertips.
Bookeo Appointments: Slightly different from Square and Acuity, the Bookeo setup process guides you through entering your business information and then takes you through setting up your first service. This is a simple process and probably as tough as it gets to come to grips with the system. Bookeo has a very simple and clean user experience that's organized around five simple options: home, calendar, customers, marketing, and settings.
Features
All three of our top picks handle schedule organization, availability blocks, online client appointment scheduling, and a combined staff calendar in much the same way. However, each provides a different set of features beyond basic scheduling functions. Depending on your business needs, these added features might be what sets one appointment scheduling software service above the others for your organization.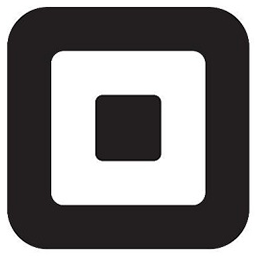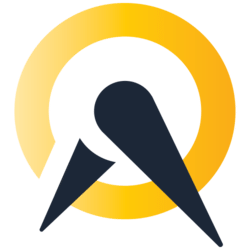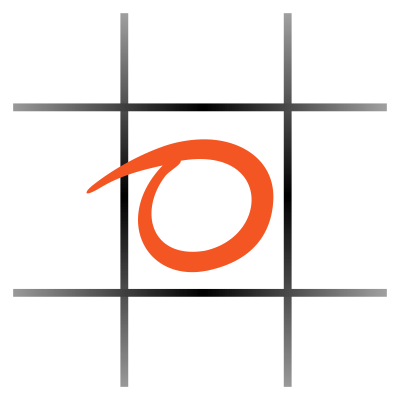 Customer Support
All three of our top picks deliver customer service in many different ways, including phone support, help desk, live chat, video tutorials and Q&A knowledge centers.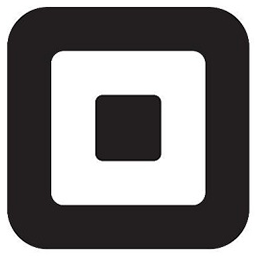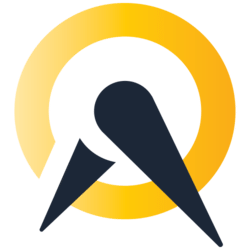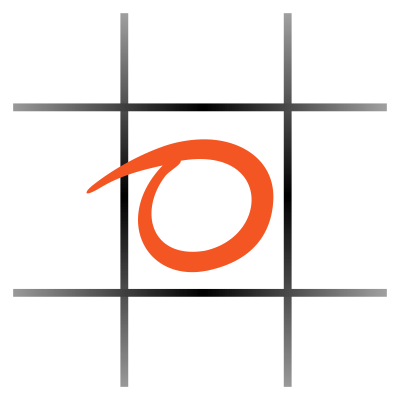 Top Appointment Scheduling Software
Software
Pricing

Rating

$0-$90+

10to8

$0-$50+

Bookeo

$14.95-$79.95

Acuity

$0-$50

Calendly

$0-$12

YouCanBook.me

$0-$192

Booker

$125-$395

TimeTap

0-$59.95+

MyTime

$134-$249+

Cirrus Insight

$12-$96

See full list of appointment scheduling software reviews.
The Bottom Line
For appointment scheduling software that lets your customers make appointments at their convenience, plus helps you run your entire business, Square Appointments is an ideal solution. With it, you get the Square POS sales and business management system for free, and Square Appointments is free for one user and supports unlimited appointments. As you expand, you can easily add and manage multiple user or location calendars for a monthly fee.
If you need system integrations to CRM or video conferencing platforms or are a healthcare provider requiring HIPAA compliance, Acuity Scheduling is the ideal choice. Or, if your focus is on marketing your services or subscriptions across social, email, and deal site platforms, Bookeo's sleek, built-in marketing integrations make its cost worthwhile.
Do you use appointment scheduling software in your business? Or are you looking for the best solution or considering a change to another platform? We'd love to hear your input. Please let us know what works for you—and why—in the comments below.