Barcode software allows you to create, manage, and track barcodes, often working with hardware to print, scan, label, tag, and track barcodes. Depending on whether or not you need simple barcode software, or barcoding and inventory management, prices can range from around $150 to $2,000 in upfront fees.
Top 6 Barcode Software for 2019
| Barcode Software | Best For |
| --- | --- |
| | (Best Overall) Small and medium-sized businesses who need to manage their supply chain |
| | Brick-and-mortar retailers with basic barcode needs |
| | Retailers and specialty shops wanting barcode software with inventory and sales management |
| | Wholesalers that need high-quality and customizable labels, but no barcode scanning |
| | Boutiques with print catalogs or bookstores needing ISBN compatibility |
| | Small retailers who want basic barcoding functionality |
How We Evaluated Barcode Software
Barcode software has come a long way since basic barcode generation and scanning. Today's best barcode software needs to support different label types, hardware for label printing and barcode scanning, and provide additional features. Top-of-the-line barcode software also has inventory tracking and third-party integration options.
For this guide, we looked at barcode software based on the following factors:
Price: Budget is always important, so we looked at monthly costs as well as hardware and optional add-ons.
Ease of use: We looked at how easy it is to get set up and learn.
Barcode creation: We evaluated how barcode software generates barcodes and ensuring no duplication.
Product label features: We reviewed whether the barcode software allows for product label customizations as well as which types of labels each supports.
Shipping labels and barcodes: Not all barcode software offers this feature, so we looked at whether or not each supports shipping labels.
Integrations: Another nonuniversal trait, we considered both native and third-party apps, if any.
Hardware: In addition to branded hardware options, we looked at compatibility with machines, printers, POS systems, and smartphones, for example.
User reviews: Although barcode software has fewer user reviews than other tools we've reviewed, we scoured the web for what real-life customers have to say.
Based on the above criteria, we've deemed HandiFox to be the best barcode software for small businesses. It's one of the more expensive options on this list, but it allows for mobility, inventory control, sales management, and supply chain management. It also works with QuickBooks so you can integrate your accounting software.
HandiFox: Best Overall Barcode Software for Small Businesses

HandiFox is a mobile barcode scanner app with robust inventory control and sales management capabilities for small and midsized businesses. It's ideal for businesses that need to manage the supply chain pipeline and conduct sales in the field. Pricing for barcode tools starts at $995 per mobile device.
HandiFox Pricing
For barcode features, you'll need to get HandiFox Inventory. You can start a 30-day free trial. Beyond that, pricing starts at $995 per mobile device. That flat, one-time fee includes inventory counting, barcoding, creating and editing purchase orders, receiving purchase orders, and inventory transfers. It also includes more sophisticated tools like assembly building and multilocation tracking.
The upfront fee includes 60 days of software updates as well as phone, email, and chat support. For HandiFox Sales, which doesn't include barcode capabilities, you're looking at $1,495 per mobile device.
HandiFox Hardware
You can use a mobile device to download the HandiFox app and start scanning, even without a camera. To use the Android barcode scanner, you need a mobile device with a serial port profile (SPP) Bluetooth connection. HandiFox recommends using a mobile device that has a camera with autofocus, specifically calling out the Socket CHS 7Ci, Motorola CS3070, and Opticon OPN2006 as good options. It also recommends using a desktop with at least 2.0GHz processing, 1GB of RAM, and 512MB of disk space.
HandiFox Features
HandiFox is a mobile barcode scanner that comes with standard features like 2D barcoding, barcode creation, and label templates. What makes HandiFox stand out is its comprehensive inventory management options.
HandiFox Barcodes for Product Labeling
To assign barcodes to items, you can import the manufacturer's barcodes or let HandiFox generate them automatically. You can then print barcodes on labels and stick them on the item. Everything is cloud-based, so you can do it in the warehouse, at the office, or wherever it is most convenient for you.
HandiFox Shipping Barcodes
With the manufacturer- or HandiFox-generated barcodes, you can also include serial and lot numbers to organize and keep track of your barcodes better. Picking and packing are efficient, with mobile barcode verification—it uses sales orders and invoices to automate pick lists, so order fulfillment is seamless, and it won't allow someone to include an item not meant to be included. And when items have been packed, HandiFox can also automatically generate an invoice.
HandiFox Inventory Management
Inventory management is one of HandiFox's best features. It includes automated and manual inventory counting, stock transfers, automated purchase order generation, sales orders, invoicing capabilities, and features to manage picking and packing, including through multiple locations.
HandiFox Software Integrations
HandiFox requires you to integrate its software with QuickBooks. While this is great for syncing accounting metrics to barcode scanning, it's the only accounting software option. If you don't use QuickBooks already, you'll need to.
What HandiFox Is Missing
The biggest drawback of HandiFox is that it only includes 60 days of customer support. After the first 60 days, you can purchase additional support for $250 per HandiFox Inventory license and $375 per HandiFox Sales license. This is very steep pricing as many companies offer free lifelong support for customers. Also, HandiFox could improve features by adding more flexibility and user control, including the ability to delete transactions and to set a default method of sending invoices.
HandiFox Reviews
HandiFox user reviews are positive and say that the software is easy to learn and use. Many businesses seem to love the inventory management features and seamless QuickBooks integration. Its order fulfillment features have also been handy for backorders and mitigating human errors during pick and pack.
Get Started With HandiFox
Overall, HandiFox is the best barcode software for small businesses. It excels at inventory management, keeping real-time stock counts, automating purchase orders and invoices, and managing inventory across multiple locations. Get a free 30-day trial today.
Label Flow: Best Basic Barcode Software for Retailers

Label Flow by Jolly Technologies is a 1D and 2D barcode software with radio-frequency identification (RFID) label printing, basic inventory features, and automated printing. Create customized labels or use premade templates. The software is $375, with additional fees for installation and software upgrades, making it an affordable option for businesses of all sizes.
Label Flow Pricing
Label Flow Premier software is a one-time $375 fee. This is significantly less expensive than HandiFox. Software maintenance and updates aren't free. Instead, you need to add this to your purchase upfront. It'll cost 20% of the total for your new license.
The installation also isn't free. You have two options: 1 hour of installation support for $200 or 3 hours for $500. These costs add up and make Label Flow more akin to HandiFox, though slightly more affordable.
Label Flow Hardware
Label Flow works with PCs and requires Windows Vista or newer, .NET Framework 4.5 or greater, 1GHz or faster x86 processor, and 512MB of available disk space, along with a recommended 2GB RAM.
Label Flow has three of its own hardware products, each requiring a custom quote for pricing. The Pro Barcode Labeling System, High Volume Barcode Labeling System, and RFID Labeling System. Each also serves its own purpose: barcode labels, high-volume sales, and RFID labels, respectively.
Label Flow Features
Label Flow is a barcode and RFID label printer product offered by Jolly Technologies. It has standard barcode software features like 1D and 2D barcoding, barcode generation, serial number tracking, and label customization. It can also link to inventory software and automate label printing.
Label Flow Barcodes for Product Labeling
With support for both 1D and 2D barcodes, Label Flow has more than 2,500 label templates based on predefined industry standards for AIAG, Walmart, and Xerox, for example. Other features include custom text and graphics formatting, error checking, and RFID.
Label Flow has unique printing features, including automated printing based on customizable defined conditions—in other words, you can set conditions, and Label Flow will print all the labels that meet those conditions automatically, a major time-saver for printing lots of labels. This also syncs with inventory count data.
Label Flow Software Integrations
Label Flow has integrations with inventory management software (IMS) and similar tech in that you can sync the data without manually importing or exporting it. While specific tools aren't listed on its website, you can create a live connection between your inventory software and Label Flow and print labels based on the information from your IMS using the command line utility.
What Label Flow Is Missing
One of the biggest flaws of Label Flow is that users have reported difficulty getting in touch with support via phone. However, email support is more accessible. One reviewer also found the printed labels to be of poor quality.
Label Flow Reviews
Label Flow user reviews are mostly favorable. Most love the labeling features, although reviews commend everything from sales and pricing to integrations and barcode scanning. Users find the tool simple, easy to use, and effective.
Get Started With Label Flow
Label Flow is a great barcode software option with a few extra inventory features, making it simple to use, effective, and valuable. Try it free for 30 days.
Lightspeed POS: Best POS With Built-in Barcode Software

Lightspeed's barcode software isn't great on its own—it's one of the best because of the full suite of POS features that go along with it, including inventory management, payment processing, and customer loyalty program. Lightspeed's barcode software works on computers and iOS devices and starts at $99 per month.
Lightspeed POS Pricing
Lightspeed has a free barcode generator, but if you want the benefits of the feature-packed software, you'll need to invest in the monthly plan starting at $99 per month. It's pricier than the average barcode software, but it's a full-fledged POS with features that could make the expense worth it for you.
Lightspeed Hardware
Lightspeed POS runs on computers and through an iOS app. However, for barcode scanning, Lightspeed has two hardware options:
Bluetooth barcode scanner: Integrates with Lightspeed's iOS app
USB barcode scanner: Integrates to your POS and is durable enough for high-volume retail
While it doesn't offer a label printer of its own, Lightspeed touts that it supports Zebra label printers for different-sized product labels. On an iPad, you can use the Zebra CS4070 or Socket Mobile, and computers are compatible with the Honeywell Voyager.
Lightspeed POS Features
Lightspeed POS has the most features out of any option on this list by far. Not only does it offer barcode software features like barcode generation, scanning, and label printing, but it also has inventory management and payment processing built-in, along with optional add-ons for loyalty. You can scan barcodes and connect the number to a customer profile, which is a unique and valuable feature. Only HandiFox comes close to Lightspeed's inventory capabilities.
Lightspeed Barcodes for Product Labeling
As far as barcodes go, Lightspeed has a free barcode generator on its site. You can then print those barcodes on label printers compatible with Lightspeed and stick them on products for easy scanning, identification, and tracking. Lightspeed can print labels of various sizes:
Standard labels: 2.25 x 1.25 inches, 1.25 x 1 inches, and 2 x 1 inches
Jewelry labels: 2.2 x 0.5 inches
Lightspeed Shipping Barcodes
As Lightspeed can print barcode labels in four different sizes, you can also customize what goes on those labels, including item price, shop name, item description, barcode, and shipping address. Adjust margins, bulk print, and manage multiple store locations via Lightspeed's centralized database.
Lightspeed Software Integrations
For hardware, Lightspeed only works on iOS or desktop computer and with three barcode scanners: Zebra CS4070, Socket Mobile, or Honeywell Voyager. You can integrate several of Lightspeed's main software offerings, including POS, loyalty program, accounting, and payment processing. There are also more than 40 third-party integrations.
What Lightspeed POS Is Missing
Lightspeed isn't a dedicated barcode software, so if you're looking for something simple, look at something like iBarcoder or HandiFox. This makes it one of the more expensive options on this list. You're also limited in terms of what hardware you can use. There are only three compatible barcode scanners, and it's an iOS-only mobile platform.
Lightspeed POS Reviews
Generally, Lightspeed POS user reviews are positive. People find it user-friendly while still delivering advanced inventory management and reporting features. It also makes the checkout process quick and painless. Frustrations come from lack of pricing transparency, especially for add-ons.
Get Started With Lightspeed POS
With its price tag and a hefty list of features, Lightspeed POS is the best barcode software for medium and larger businesses with one or more locations. It comes with robust inventory control, reporting, payment processing, and CRM features, making it a great all-in-one package. Get started with a 14-day free trial.
EASYLABEL: Best Barcode Software for Wholesalers

EASYLABEL by Tharo Systems is a barcode and RFID label software with customization options that include graphics support, text formatting, and the ability to enable/disable printing specific fields. EASYLABEL has extensive barcode creation features, but lacks scanning capabilities, making it a good fit for wholesalers that need to design many labels for retail shipments.
EASYLABEL Pricing
EASYLABEL is available in different packages ranging from $123 to nearly $3,000 for 25 users. Like HandiFox, EASYLABEL charges a one-time license fee, whereas subscription-based software, like Lightspeed, charges an ongoing monthly fee.
The different plans increase in price as you add users or printers. For smaller businesses, EASYLABEL is a great option to keep costs low, but expenses add up as you add users. Below are some of the more common EASYLABEL software options for small businesses.
EASYLABEL Software Options
| | Silver | Gold | Platinum | Multi-user | Terminal Server | Net Print Server |
| --- | --- | --- | --- | --- | --- | --- |
| Price | $123 | $273 | $498 | $748 (3 users) | $1,498 | $1,498 (3 printers) |
| Automation | N/A | ✔ | ✔ | ✔ | ✔ | ✔ |
| Consecutive Numbering | ✔ | ✔ | ✔ | ✔ | ✔ | ✔ |
| 2D and Composite Barcode Support | N/A | ✔ | ✔ | ✔ | ✔ | ✔ |
| RFID Wizard | N/A | N/A | ✔ | ✔ | ✔ | ✔ |
| Tracking and Reports | N/A | N/A | ✔ | ✔ | ✔ | ✔ |
| Database | N/A | ✔ | ✔ | ✔ | ✔ | ✔ |
| Maximum # of Fields | 25 | 25 | unlimited | unlimited | unlimited | unlimited |
EASYLABEL Hardware
EASYLABEL works with PCs running Windows Vista or later. You also need at least 512MB of RAM and 107MB of free disk space. As far as printers and scanners go, EASYLABEL can print to any dot matrix, inkjet, laser, or thermal/thermal transfer printer that uses a Windows driver.
EASYLABEL has support for more than 200 thermal/thermal transfer printers including:
Avery Dennison
Cab
Citizen
Datamax
HP
Novexx
Synergystex
System Wave
TEC/Toshiba
Zebra
EASYLABEL Features
EASYLABEL is a barcode software with RFID labeling features. It's widely compatible with different printing types, and you can customize labels according to your specs and required info. Import your product list to automatically, add them to your barcode software database, and then categorize them according to your organizational needs. EASYLABEL is compatible with Windows devices, so it is not a good fit for Mac users.
EASYLABEL Barcodes for Product Labeling
EASYLABEL assigns consecutive barcode numbers to avoid repetition and maintain order. If you're using Gold or higher, EASYLABEL has built-in support for 2D, GS1 128, GS1 DataBar, GS1 DataMatrix, and composite barcodes, along with add-on characters. It can also handle high frequency (HF) and ultra-high frequency (UHF) smart labels. Customization options include text formatting and graphics. The Silver plan limits you to 25 fields, but Gold and above have unlimited fields. Note that EASYLABEL does not offer barcode scanning.
EASYLABEL Shipping Barcodes
EASYLABEL doesn't offer any shipping barcode support. If you want a simple barcode software solution that also has shipping barcodes, check out Label Flow.
EASYLABEL Software Integrations
EASYLABEL is a product of parent company Tharo, which also makes printers, printer accessories, labels, and thermal transfer ribbons. The barcode software doesn't have any direct third-party integrations, but you can export XML files to share data with other systems.
What EASYLABEL Is Missing
Overall, EASYLABEL is a basic barcode software offering, sans shipping barcode features. It lacks the inventory management features and integrations to make it valuable beyond basic serial number tracking. The interface is also dated, clunky, and only compatible with Windows operating system.
EASYLABEL Reviews
There aren't too many user reviews for EASYLABEL, though the few that are online are positive. Customers say the software is straightforward, simple, and reliable. They also like the flexibility in label creation, which is more than what Lightspeed offers. The negative comments focus on the lack of advanced features and the dated interface.
Get Started With EASYLABEL
EASYLABEL is a basic barcode software that's budget-friendly for small retailers looking for straightforward barcode generation and label printing. Download EASYLABEL's free demo software today.
iBarcoder: Best Barcode Software for Boutiques and Bookstores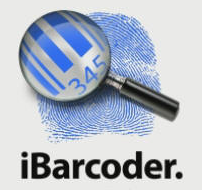 iBarcoder is barcode software that works with Mac computers. Features include color-coding and customizations for barcode labels, quick response (QR) codes, and compatibility with multiple printers. It's best for boutiques and businesses with product catalogs or other printed collateral. Its ISBN support makes it a great tool for bookstores as well.
iBarcoder Pricing
iBarcoder is on the lower end in terms of pricing, at an affordable one-time cost of $49.99 for the software. This price includes free updates for life. The software works on Macs with 20MB of hard drive space and running OS X 10.7 or later. This software is only for creating and printing barcodes, not scanning, so other than a Mac and a label printer, no other hardware is required. iBarcoder also offer a free trial.
iBarcoder Features
iBarcoder has sequential barcoding, which can be created in two modes. The software supports 2D and 3D barcoding, including more than 40 barcode symbologies. Among them:
PDF417
QR Code
UPC
ISBN
EAN13
GS1-128
SSCC-18
GTIN-14
Barcodes for Product Labeling
iBarcoder supports both 2D and 3D barcoding as well as QR codes for websites, phone calls, and sort message service (SMS). The software also has an extensive list of customization options for product labels, including dimensions, designs, images, custom label formats, and full-color edits. The software also comes with various templates you can work with.
Shipping Barcodes
Like EASYLABEL, iBarcoder doesn't have any support for shipping barcodes. Wasp is a better option for that feature. iBarcoder is only for creating and printing product labels.
Software Integrations
iBarcoder doesn't have any software integrations, although you can bulk upload via .CSV or Excel file to print multiple labels. It also has a contact database where you can store basic customer information and associate it with barcodes and QR codes.
What iBarcoder Is Missing
iBarcoder is only compatible with Mac machines, so PC users will have to opt for something else, like EASYLABEL or Label Flow. It also lacks SKU, RFID, barcode scanning, variants, and inventory management features. For something more comprehensive, check out HandiFox or Lightspeed.
iBarcoder Reviews
There aren't many, but iBarcoder user reviews are mostly positive. The label printing features are well-liked as well as barcode serialization and the ability to bulk print with .CSV files and other data sources.
Get Started With iBarcoder
iBarcoder is a straightforward barcode software with excellent label customization and printing features. The barcode software offers ISBN support, ideal for bookstores, and label printing ideal for product catalogs. Get started with the free demo of iBarcoder.
Wasp Barcode: Best Basic Barcode Software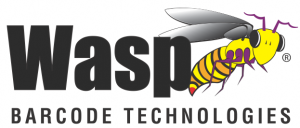 Wasp Barcodes is a simple and user-friendly barcode software. Its standout features include stock counts. Wasp lacks some inventory and reporting features, but these features can be added on with an upgraded version, making this option a good budget option for barcode software.
Wasp Barcode Pricing
Wasp Barcode has lots of pricing options depending on the feature set and hardware you're seeking. The inventory software is $795, for example, while the simple Barcode Maker is just $149. WaspLabeler + 2D Software is also $149, or you can buy them bundled for $199.
Wasp Barcode Hardware
Although Wasp has a range of product offerings, it originated in barcodes and labels. As such, its hardware has a reputation for being reliable and durable. You also have the choice to use your own hardware as long as it's compatible with Wasp tech and labels. It has tons of options, ranging from super rugged to Wi-Fi enabled. There are options to fit every budget, from as little as $199 to upward of $1,000.
Wasp Barcode Features
Wasp Barcode has excellent barcoding and label printing features, as well as basic inventory control functions. You also have the option to add its inventory management software for more advanced features.
Wasp Barcode Barcodes for Product Labeling
Wasp's debut product was a label barcode software, so it has this down pat. You can purchase labels directly from Wasp and use standard asset tags or customize them to your liking.
Wasp Barcode Shipping Barcodes
Buy shipping labels direct from Wasp: Choose from direct thermal or thermal transfer 4×6-inch labels, ranging in price from $47.99 for a roll of 250 labels to $195 for 540. They'll also work with other printers so that you're not stuck with Wasp's hardware. Wasp also offers web-based shipment tracking software so you can keep an eye on your packages.
Wasp Barcode Inventory Management
Wasp Barcode has basic inventory management features, including stock counts and searchable inventory. You can also add its InventoryCloud product for a full suite of inventory management features—although this software is nowhere near as robust as a full inventory management software.
Wasp Barcode Software Integrations
Wasp has a couple of complementary products. Businesses can add these on to the simple barcoding software to create a complete tool package.
Additional Wasp software products include:
InventoryCloud: Inventory management software, focusing on cycle counts and inventory auditing
WaspTime: Provides automated time and attendance features
What Wasp Barcode Is Missing
Wasp Barcode has all the basic barcoding features down pat, but its inventory control functions are basic and not always accurate. It also lacks reporting customization and could use more alerts and notifications. User reviews also report ineffective and unresponsive customer support.
Wasp Barcode Reviews
Wasp Barcode reviews are middle of the road, leaning more toward the favorable side. Small businesses like the features and affordability, though the reporting lacks customization capabilities. Support and sales representatives have also been reviewed as unhelpful and lacking knowledge about the product.
Get Started With Wasp Barcode
Overall, Wasp Barcode is an efficient, simple, and straightforward barcode software for small businesses. It has excellent barcoding and label printing features, along with basic inventory tracking and reporting. Wasp Barcode offers a 30-day free trial for select products. Visit Wasp Barcode to learn more today.
Bottom Line
The best barcode software should have barcode creation features, product label printing, and an easy way to bulk upload/download barcodes. Advanced options, which typically come with a higher price tag, also have inventory control, sales management, and advance product label customization features.
HandiFox is a great barcode software with both the basic and advanced features. While barcode software was an afterthought for other all-inclusive tools, it's one of HandiFox's main focuses. On top of that, it comes with reliable inventory, sales, and supply chain management features. Try HandiFox's 30-day free trial today.