In this guide, we'll show you 5 of the best billboard design companies. We'll also show you where to print your billboard banner and give you some essential billboard design tips.
Unless you're an experienced graphic designer, you probably shouldn't design a billboard yourself. For one, a professional design will help you get more out of your billboard investment. What is a few extra hundred dollars if you're already spending thousands on the ad space?
Secondly, it will help you avoid design pitfalls that could hurt conversions from your ad – or worse, hurt the reputation of your business.
Many companies who lease billboards will also offer graphic design and printing service. If you're looking for something more creative, however, or something that fits a smaller budget, consider one of these 5 billboard design options:
Click Here to get our FREE Google advertising guide and discover the 6 steps you can use to show up #1 in Google search
1. 99Designs – For a Creative Design

If you're looking for a truly creative billboard design, 99Designs gives you a huge range of options at a price much lower than a traditional design firm. They take a unique approach by enlisting many different professional designers to pitch an idea for your project.
Here's how it works: You outline what you want in your billboard and submit your project. Then, anywhere from 30 to 90 designers will respond with an idea. You choose the best one from the bunch and then work closely with them to refine the billboard design. In the end, you only have to pay the designer you choose.
The pricing is very low, starting at just $199. You can offer as much money as you like (up to $999) with the idea being that a higher payout will attract more seasoned designers. Even at the lowest price point of $199, however, 99Designs anticipates you'll hear from around 30 professional designers.

If you're looking for a more traditional approach, Billboards Etc. can handle graphic design and printing for a single low bill. For $638.40, you can get a full 14' by 48' vinyl billboard designed, printed and shipped to your door (or $0.95 per sq ft).  Billboards are printed on heavy weight 13oz vinyl, so they can stand up to weathering during longer campaigns.
Billboards Etc. offers both traditional billboard designs and some more creative options. Also, design costs a flat rate, so you can work with the company as long as you need to get the perfect billboard design. See more design examples here.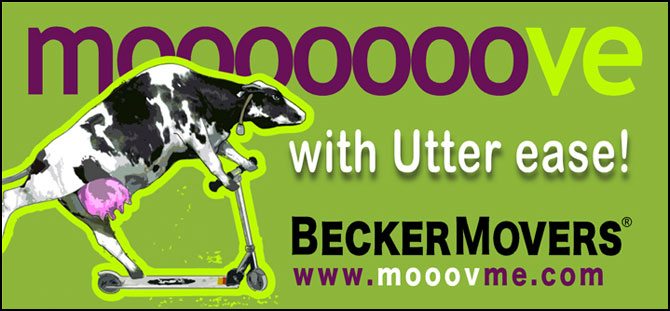 While we've personally had a lot of success using 99designs for expert design work, we recognize some readers may want to go with a more traditional service. If you want to work one-on-one with a single company yet still get some creative options, then check out DesignMyBillboard.com.
At $899 (without printing) their pricing is a bit higher than 99Designs or Billboards Etc. What's great, however, is that they give you 5 unique mockups before you have to pay anything. Only if you're happy with one of the designs do you move forward – otherwise you can back out without spending a dime.

DesignMyBillboard is also a bit more unique with their designs than Billboards Etc. For more examples, check out their website here.

Blue Sky Digital Printing gives you the best of both worlds: low printing rates, creative designs and flexible graphic design fees. They charge a $50/hour rate for design work, so it's perfect for businesses who have a concept in mind, but just need some professional help putting it together. As you can see from the examples below, they have very unique designs – not just run-of-the mill images you find from competitors.
Their printing fees are also the lowest of any company we've come across: It's under $300 to print and ship a standard 14' by 48' vinyl print. See more examples on their website here.
With a flat $50 graphic design fee when you place an order for printing, Echod Graphics has by far the lowest rates. You can get a standard 14' by 48' vinyl billboard designed, printed and shipped for under $450. Their graphic design services are limited to basic layout design, however, which includes text design, photo placement and coloring.
Printing Your Billboard Design
Some of these companies will also print your design, included with the bill (Billboards Etc., Blue Sky Digital Printing, and Echod Graphics). If you're using 99Designs or DesignMyBillboard.com, however, you'll have to find a separate company to print your banner.
We looked at all the top printing companies and found Blue Sky Digital Printing to have the best rates: A 14' by 48' vinyl banner will run you just $262.08 (or $0.39 per square foot). Add an additional $33 for shipping, and you can get a billboard banner printed and delivered for under $300 (or $309 for heavy duty 12oz vinyl).
Blue Sky does not publicly post their pricing, so incase you get quoted for a different amount, we recommend Echod Graphics as a secondary option. Their cost is $396.48 for a standard 14' by 48' billboard, with shipping included.
Billboard Design Tips
If you're leaving design work in the hands of a professional, they should already know the core tenets of billboard design. If you're handling the design yourself, however, or just want to keep an eye on the work in progress, here's what you should know:
3 Main Elements –

Most billboards feature these 3 main elements: An eye catching headline, an enticing image and a simple call to action, such as a phone number or website. It's not essential to follow this rule, but a good idea for first-time designers.

7 Words Or Less

– That's the amount of text you should have on your billboard, including both your headline and call to action. Passersby will have under 5 seconds to interpret your message, so you should make sure it's simple and to the point.



Just 1 Call to Action

– Posting your website, phone number and street address will make the image cluttered. Choose the most important and stick with that. Remember that the majority of the public today is armed with smartphones, so if they want directions to your business they can easily find it.

Bold & Wide Fonts

– a

Bold & Wide Font

will read much better than a

Thin & Narrow One

.

Avoid the Basics

– Default fonts like Arial or Times can come across amateurish. Although your average passerby won't express this, it looks generic and promotes an unprofessional image for your business. Do some exploring and find a unique font that fits the character of your ad.

A Single Unit

– Does the image and text come together as a single unit? Or does it look like a fragmented collection of words and pictures? If it's turning out like the latter, you need to rethink your design. Try stripping down your message to the essentials.

The Bottom Line
No matter how good your location is, a billboard isn't effective without a good design. Whether you go pro or choose tackle it yourself, the key thing to remember is to keep it simple: Choose one key aspect of your business to focus on. Then, deliver the message with as few words as possible and a clear image.
To learn more about billboard advertising, check out our article on billboard advertising costs.
Click Here to get our FREE Google advertising guide and discover the 6 steps you can use to show up #1 in Google search