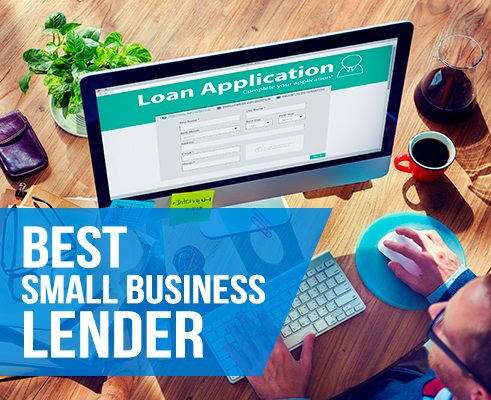 Does your business need a loan for 1 to 24 months?  In this article we review 3 top providers of short term financing Kabbage, Ondeck, & PayPal Working Capital. Up until a few years ago, retail focused small businesses had one main avenue for short-term funding, merchant cash advances.
What is a "traditional" merchant cash advance? A business sells future credit card receipts (revenues) at a big discount to their value in exchange for a lump sum payment. The effective interest rate on a merchant cash advance often exceeds 120%.
Today, there are several much cheaper alternatives to "traditional" merchant cash advances. We reviewed and compared three of the leading companies in the small business funding space: On Deck Capital, Kabbage, and Paypal Working Capital.
Best Short-Term Loan Provider To Small Businesses: On Deck Capital
They are friendly toward brick and mortar businesses, even ones that banks tend not to lend to. For example, they loan to restaurants, nail salons, and auto-body shops.
A loan from on deck capital is approximately half the cost of a traditional merchant cash advance.
To qualify, your company must have 1 year of history, over $100,000 in annual revenues, and be US based. In addition, one of the business owners must have a credit score above 500.
Best Provider of Lines of Credit To Small Businesses: Kabbage
Kabbage is perfect for online and brick and mortar businesses looking for lines of credit.  Businesses that are doing a few thousand dollars a month in revenues or more may get approved.
They are approximately half the cost of a traditional merchant cash advance.
Potentially Cheapest Source Of Funds To Small Businesses: Paypal Working Capital.
This option can be the cheapest, if you pay back the loan quickly, which means giving up a large portion of your paypal sales towards loan re-payment.
The amount of available capital from paypal working capital is tiny, and requires your company receive at least $20,000 per year via paypal.  The maximum amount you can borrow is up to 12% of your annual paypal collections. If your firm does $15,000 in revenues per month through paypal ($180,000 per year), the maximum amount that you can borrow would be $21,600.
Ondeck vs. Paypal Working Capital vs. Kabbage Review Summary Table
| | OnDeck Capital | Kabbage | PayPal WC |
| --- | --- | --- | --- |
| Loan Amount | $5,000 - $500,000 | $2,000 - $150,000 | $1,000 - $85,000 |
| Terms | 3 - 36 months | 1-12 months | No fixed maturity date, but typically takes 1-18 months |
| Expected APR Range | 30-50 % | 40-80 % | 15-30% |
| Approval Time | Same Day | Same Day | Same Day |
| Credit Score | 500+ | 550+ | No Minimum |
| How much will they lend? | 15% of annual revenues | Varies | 4-15% of annual PayPal revenues |
| Personal Guarantee | Yes | Yes | No |
| | | | |
Why did we choose On Deck as the best provider of short-term loans to small businesses?
We believe that most small businesses have the best chance of being approved for a loan by On Deck. Business owners only need a 500 FICO score, and to have at least one year of operating history to be considered for a loan. Many other providers of short-term loans require credit scores above 550 or 600, and for the business to be running for at least two years.
Approval with On Deck is quick compared to getting a loan from a bank, with same day approvals. Usually, there is no hard credit pull; applying for a loan will tend not to have any impact on your credit score.
The second reason we chose On Deck was loan size. On Deck will tend to approve much larger amounts than its competitors. For example, On Deck may approve a loan for as much as 15% of a business's annual revenues.
While some might find the interest rates charged by On Deck extremely high (a typical APR of 40% – 80%), its customers don't seem to mind. On Deck gets rave reviews!
When Should You Consider Kabbage Instead of On Deck?
Kabbage issues loans of 6 months or less and has a maximum loan size of $100,000. If you only need a small loan for a short period, Kabbage may be your best choice.
Very small businesses will have trouble meeting On Deck's minimum annual revenue requirement of $100,000 per year. On the other hand, Kabbage approves businesses that only have $2,500 in monthly revenues.
While Kabbage customers don't provide as glowing reviews as On Deck's, Kabbage gets overall solid ratings.
When should you consider PayPal Working Capital?
PayPal Working Capital (PPWC) is a viable option for businesses that process at least $20,000 in annual PayPal sales and need to borrow only a small amount of money, typically 4 % to 12 % of your yearly PayPal sales. The most attractive thing about PPWC is that your credit score is not a factor.
If you can pay back the loan quickly by turning over a larger percentage of your PayPal sales to PayPal, this option also works out the cheapest of the three lenders we're comparing. But, if you plan to take longer to pay off the loan, PPWC will cost you more than On Deck and Kabbage. Based on how quickly you pay off the loan, the APR can be anywhere from 25 % to 85 %.
PPWC gets generally good reviews from borrowers.
Who provides the lowest interest rate (APR) loans?
Compared to the interest rates on a home mortgage or a car loan, the interest rates on all the providers mentioned in this article seem exceptionally high. However, it is important to remember that your mortgage is secured by property, and your car collateralizes your car loan. Loans to small businesses carry a much greater level of risk.
PayPal can potentially be the cheapest or most expensive provider of money for your business in terms of APR. Your rate heavily depends on how quickly you pay back the money.
Kabbage and On Deck have comparable APRs.
All three companies don't advertise their APR. Instead, they like to focus on the dollar amount that the borrower will have to pay back over the life of the loan, which is called the factor rate. A factor rate of 1.3 means that the borrower would have to pay back 130% of the original loan amount. For example, on $100,000, a company would have to pay back $100,000 in principal and $30,000 in fees over the course of the loan. One common mistake is to think a factor rate of 1.3 equals a 30 % interest rate. This is most likely not true. Depending on several factors, a 1.3 factor rate might equal a 70% APR!
We expect the typical Kabbage and Ondeck borrower to pay between 40% and 80% APR.  However, this rate could be lower or higher depending on the credit worthiness of the borrower, the amount and length of the loan, and when the loan is paid back.
PayPal Working Capital
PayPal rewards borrowers for paying back their loan as quickly as possible. You are likely to get a very low rate if your payback happens within a couple weeks. In fact, the APR can be as low as 25%. However, if its going to take you more that 12 months, the APR will be closer to 85%.
Personal Guarantee: Loans Versus Cash Advances
Of the options described above, On Deck Capital is the only provider of loans. Kabbage and Paypal Working Capital are providing a "new and improved" merchant cash advance.  A loan has both benefits and drawbacks compared to merchant cash advances.  The main drawback is that On Deck Capital requires that the borrower personally guarantee the loan. If the business goes under, you are personally on the line to pay it back.  If you take a merchant cash advance, generally speaking, you're not pledging your personal finances to pay it back.  The good side of a loan is that paying it back can help improve the credit rating of your business and lead to greater access capital at lower rates.
View This Article As A Slideshare: