Blogging tools include any resource or software that helps you blog more easily, generate blog traffic, or monetize your blog. You could go broke buying high-priced, ineffective blogging resources, but you don't have to fall into this trap. The top 10 blogging tools save you time and money while helping you achieve your blogging goals.
The first thing you need to get your blogging efforts on strong footing is a stunning website. WordPress is the most popular blogging platform and DreamHost is the most affordable and flexible hosting. DreamHost plans start at just $2.59 a month. Visit DreamHost today.
10 Best Blogging Tools & Resources for 2019
| Blogging Tool | Overall Best |
| --- | --- |
| | Blogging platform suitable for all types of blogs |
| | Website hosting provider that offers month-to-month plans |
| | All-in-one blogging solution for creating stunning websites |
| | Free email and CRM solution for managing your contacts and sending out customized email campaigns |
| | Sales funnel plus paid email solution that makes contact management and marketing to contacts easy |
| | Easy-to-use image editing tool for creating custom blog graphics |
| | All-in-one ecommerce platform for selling products on your blog |
| | SEO plugin for WordPress that helps you optimize your site to get more organic traffic |
| | Low-cost premium keyword research tool that helps you make better blog content decisions |
| | Blogging freelance services resource that connects you to blog developers, editors, proofreaders, and graphic designers |
How We Evaluated the Best Blogging Resources
When reviewing blogging tools, we looked at solutions that save you time and money while helping you achieve more success with your blog. We considered hundreds of blogging resources in various blogging tool categories. Every blogging tool on this list was found to provide tremendous value for the services and functions offered.
In researching the 10 best blogging tools, each tool was evaluated based on the following criteria:
Price: We compared pricing models and pricing tiers relative to other solutions on the market. Free alternatives, when available, were always considered.
Ease of use: A blogging tool won't do anyone much good if it's too difficult to use, so every solution was evaluated for clarity of use directions as well as overall ease of maneuverability or implementation.
Effectiveness: A blogging tool must perform reliably and consistently. All tools were evaluated based on how effectively they accomplish their intended task or tasks.
Versatility: In some blogging tool categories, certain resources perform multiple functions. These blogging resources were evaluated for flexibility, adaptability, and overall versatility.
Customer service and support: Bloggers deserve easy-to-access, attentive support for the blogging tools they use, and so service availability and level of support were considered.
Customer reviews: Happy customers are one of the best indicators that a blogging resource is effective, so we combed through thousands of reviews to find the very best blogging tools.
When the above criteria were considered, 10 blogging tools rose to the top of the list. Each of these blogging resources either saves time, saves money, helps you drive more visitors to your blog, or helps you generate more money. Many of these provide you with multiple blogging advantages.
WordPress: Best Overall Self-Hosted Blogging Platform


WordPress is a free content management system and website platform that you can use for blogging. A third of all websites are built with WordPress. There are two ways you can build a blog with WordPress. The first way is to use WordPress.com which hosts your blog for you, but comes with several restrictions and limitations. The second, and recommended way, to build your blog is through WordPress.org, which requires that you acquire your own hosting provider. Building your blog with WordPress.org gives you infinitely more freedom—including the opportunity to monetize your blog.
If you want to monetize your blog, WordPress.org is hands-down the best way to go. When you host your own blog, you have full control over what you can add to your blog. More freedom means that you can make money from your blog.
WordPress Costs
The WordPress platform is always free. When creating a self-hosted WordPress site, you'll need to purchase hosting services. New hosting service plans generally range from $2.59 to $20 per month. Fees and features vary by provider.
WordPress Features
WordPress is an open-source software that is highly flexible. One of the biggest advantages of WordPress is that there are so many different themes and plug-ins that are compatible with the platform; far more than are available with any other blogging platform.
Top WordPress features include:
Customizable designs: There are literally thousands of WordPress themes—many of which are free— on the market that allow you to create the look and feel you want for your blog.
Responsive designs: Your WordPress blog will look and work beautifully on mobile, laptop, and desktop devices
Search Engine Optimization (SEO)-friendly: Unlike many other website platforms, WordPress was built with SEO in mind. If you want to take advantage of free traffic from Google, you'll want to use a blogging platform that helps you optimize your blog for search.
Manage your WordPress blog on the go: The WordPress Mobile App allows you to create, edit, and publish your posts from anywhere with your phone or another mobile device.
Among the biggest benefits you receive with a self-hosted WordPress blog is that you have access to a variety of useful plugins. A plugin is a type of software that is compatible with WordPress and performs a certain function that can help you enhance your blog.
For example, Yoast SEO is a plugin that helps you improve search engine optimization. A few of the top reasons you might want to use a plugin are to improve your site's speed, minimize images on your blog, share your posts on social media, and improve site security.
What WordPress Is Missing
For those who aren't technically minded, the process of finding a hosting service, installing WordPress software, selecting and installing a theme, and adding plugins can be overwhelming. If you want a simpler, all-in-one solution, Squarespace is a better alternative.
Alternative Blogging Platforms
If you're looking to start a blog and you want an alternative to WordPress.org, you might want to explore Wix, Weebly, or Squarespace, which are all popular programs that garner positive user reviews. If you just want to start writing blog posts and aren't interested in setting up your own blog, Medium could be a good platform for you. If you want to build your professional credibility through blogging, you might want to consider writing blog posts on LinkedIn.
What Users Think About WordPress.org
Across the web, WordPress.org user reviews tend to be extremely positive. Most say that WordPress is easy to use and allows for extreme flexibility in the look and feel of your blog. Other users believe WordPress gives them a tremendous SEO advantage over alternative platforms. Most users agree that the number of themes and plugins available for WordPress make it their blog platform of choice.
Negative reviews for self-hosted WordPress sites tend to center around the fact that there can be a steep learning curve in the beginning. Also, customer service from WordPress.org comes 100% in the form of online documentation and user forums. Luckily, there are hundreds of WordPress discussion boards and YouTube videos that can help you troubleshoot common issues. Also, most hosting providers offer simple WordPress installation and setup instructions as well as live customer support for getting started with WordPress.
How to Get Started with WordPress.org
WordPress makes the list of best blogging tools because it is the most powerful and versatile website platform around today; it's also the platform nearly every top blogger uses. To get started using WordPress, you'll want to first secure your hosting service provider. You can download the WordPress software by visiting WordPress.org
DreamHost: Best Overall Hosting Service



To launch a self-hosted WordPress blog, you'll need a blog hosting service provider. DreamHost tops the list of best hosting services because it's fast, secure, and reliable. It's also one of the most affordable solutions on the market. You can get started with DreamHost for as low as $2.59 per month.
DreamHost Costs
DreamHost offers a number of hosting plans. To get the lowest rates, you'll want to go with a shared hosting plan, which simply means that you'll share a server with other websites. Don't worry, that won't impact your blog's security or performance in any way. DreamHost makes the list of best blogging resources for many reasons, but the fact that you don't have to commit to an annual plan—which is rare for hosting providers—is a perk many users enjoy.
DreamHost's Most Popular Hosting Plans: Prices & Top Features
| | Starter Shared Hosting Plan | Unlimited Shared Hosting Plan |
| --- | --- | --- |
| Monthly Cost; 3-year plan | $2.59 | $5.95 |
| Monthly Cost; 1-year plan | $3.95 | $6.95 |
| Monthly Cost; Month-by-Month Plan | $4.95 | $10.95 |
| Free Domain Included | On 1-year and 3-year plans | On 1-year and 3-year plans |
| Number of Websites Included | 1 | Unlimited |
| Unlimited Traffic | ✔ | ✔ |
| WordPress Pre-installed | ✔ | ✔ |
| WP Website Builder | ✔ | ✔ |
| Free SSL Certificate | ✔ | ✔ |
| Email Hosting @ Your Domain | As low as $1.67 per month | Included for free |
The DreamHost Unlimited Shared Hosting plan allows you to host unlimited websites plus includes free emails at each of your domains. This makes it a great value if you plan to develop multiple blogs.
DreamHost also offers more advanced hosting services. The DreamHost High Performance Managed WordPress hosting plan starts at $16.95 per month and its VPS for WordPress hosting plan starts at $27.50 per month. These plans are built for blogs with 100,000 plus users and offer more storage as well as other features beginning bloggers don't need yet.
What DreamHost Is Missing
If you choose to select monthly hosting with DreamHost, you'll need to purchase a domain name separately. DreamHost charges $8.95 for a .com domain. You could also purchase a domain through a domain registrar, such as Domain.com
Alternative Hosting Services
If you're not sure if DreamHost is the best hosting service for you, there are plenty of alternatives from which to choose. Bluehost, SiteGround, and HostGator are all popular hosting providers used by many bloggers.
What Users Think About DreamHost
A key reason DreamHost made this list of top 10 blogging resources is user satisfaction, which is clear when you look at DreamHost's user reviews. DreamHost customers rave about DreamHost's customer service support team. Affordability, ease of setup, and unlimited bandwidth are three more big advantages users cited when reviewing DreamHost. A few negative comments in the reviews mentioned experiencing a few glitches with DreamHost, but most customers indicated issues were resolved quickly.
How to Get Started with DreamHost
DreamHost is an affordable and effective blogging tool that can help you get your WordPress blog live in a matter of minutes. In fact, DreamHost offers a one-click instant WordPress installation tool that takes all the confusion out of getting started. Visit DreamHost and see if it's the best blog host for you.
Squarespace: Best All-in-one Blogging Platform

If you want an all-in-one blogging solution that includes a stunning theme, hosting, a domain, and everything else you need to get started blogging, consider going with Squarespace. Many bloggers think Squarespace is the best way to launch a gorgeous blog. Squarespace's award-winning templates help you create a crisp, clean, modern blog in most popular blogging categories, while its intuitive interface makes it easy to add blog content.
Squarespace Costs
Squarespace plans range from $16 to $46 per month when paid monthly. You can save by paying annually, where plans range from $12 to $40 per month. There are plans available for all levels of bloggers. The higher-priced plans tend to offer more solutions for monetizing your blog.
Squarespace Pricing & Features
| | Personal | Business | Basic Commerce | Advanced Commerce |
| --- | --- | --- | --- | --- |
| Price per month when paid annually | $12 | $18 | $26 | $40 |
| Price per month when paid monthly | $16 | $26 | $30 | $46 |
| Contributors | 2 | unlimited | unlimited | unlimited |
| Free Custom Domain | ✔ | ✔ | ✔ | ✔ |
| Unlimited Bandwidth and Storage | ✔ | ✔ | ✔ | ✔ |
| 24/7 Customer Support | ✔ | ✔ | ✔ | ✔ |
| Professional Email from Google | N/A | ✔ | ✔ | ✔ |
| Fully Integrated Ecommerce | N/A | ✔ | ✔ | ✔ |
| Transaction Fees | N/A | 3% | 0% | 0% |
| Integrated Accounting Via Xero | N/A | N/A | | ✔ |
| Abandoned Cart Recovery | N/A | N/A | N/A | ✔ |
| Sell Subscriptions | N/A | N/A | N/A | ✔ |
What Squarespace Is Missing
As gorgeous as Squarespace's templates are, customization is somewhat limited. On the upside, this protects those who aren't artistically inclined from creating an ugly blog. On the downside, restricted customization can be a problem for bloggers whose needs aren't met with Squarespace templates. If you want maximum design versatility, a self-hosted blog with WordPress using Dreamhost as your hosting provider is the best option for you.
Alternative All-in-One Blogging Platforms
Wix, Weebly, and WordPress.com all offer all-in-one blogging solutions. These platforms may not deliver the exquisite blog designs you can accomplish with Squarespace, but they each come with other advantages, such as being ultra-easy to use.
What Users Think About Squarespace
If you search online for Squarespace user reviews, you'll find that this blogging platform has a large, enthusiastic fan base. Squarespace customers overwhelmingly say it is one of the best, if not the best, blogging tool in their blogging arsenal. Users agree that Squarespace is easy to use and navigate. Most gush over Squarespace's template collection.
The few complaints you'll see about Squarespace typically involve the lack of blog page customization available. Some negative reviewers feel that Squarespace is too expensive for beginning bloggers.
How to Get Started with Squarespace
Squarespace insists you start with a 14-day free trial, because the company wants to make sure that the blogging resource is the right tool for you. It's a smart strategy, because once you start using Squarespace, you probably won't want to stop. Visit Squarespace to start your free trial.
Mailchimp: Best Free Email Marketing & CRM Solution



Mailchimp is an email marketing and customer relationship management (CRM) solution that helps you keep all your customer data in one place. You can use Mailchimp to email your followers blog updates, newsletters, gifts for subscribing to your email list, and to sell or promote your products and services. If you're a blogger, you need to create an email list but many email service providers' plans are expensive. You can get started with Mailchimp for free.
Mailchimp Costs & Features
Your free plan comes with a single audience (also known as a list) and up to 2,000 contacts. You're limited to 10,000 monthly email sends with Mailchimp's free plan. With the free Mailchimp plan, you can also set up automation campaigns that involve a series of emails that launch when a person takes a certain action such as signing up for a free resource you offer.
One of the great things about Mailchimp is that it can grow with you as your blog needs grow. Premium Mailchimp plans range from $9.99 to $299 per month and include advanced features such as larger contact lists, more monthly email sends, retargeting ads, and more reporting tools.
What Mailchimp Is Missing
Affiliate marketing as an industry is strictly prohibited with Mailchimp, although including affiliate links within your emails is allowed. If you're confused, you're not the only one; many Mailchimp users get tripped up on this restrictive yet not completely clear policy. Basically, if you are an affiliate marketer who wants to make money by generating leads or sales for a third-party, you cannot send emails through Mailchimp that are solely focused on affiliate marketing.
If you are a blogger who wants to mention and use an affiliate link in your email for which you may receive a commission should your audience take a certain action—such as buying a product—then that's OK. The bottom line is, if you plan to be an active affiliate marketer, Mailchimp is not the right email provider for you. If you just plan to mention affiliate links within other content, Mailchimp is a terrific free email option.
Another thing Mailchimp is missing is advanced list segmentation tools. ConvertKit offers these and is a better email and CRM solution for bloggers with more sophisticated needs.
Alternative Free Email Marketing Providers
If you feel Mailchimp may not be the best free email and CRM tool for you, you'll want to consider other options. Email marketing alternatives include MailerLite, Benchmark, and Omnisend, which, like Mailchimp, all offer both free and premium paid options.
What Users Think About Mailchimp
Mailchimp has a customer base in the tens of millions. With so many active users, it's not that surprising that customer reviews for Mailchimp are mostly positive. Mailchimp users appreciate that the emailing provider offers a free plan, its tools are easy to use, and customizable email templates are available. They're also pleased that Mailchimp securely manages their customer databases without fail.
Those who offer negative comments about Mailchimp feel that too many emails sent via Mailchimp end up in spam folders. This is a common complaint of most email services, and an issue for which Mailchimp does not hold sole accountability. The receiving email provider ultimately decides which emails get blocked and which make it into the receiver's email or spam folder. Mailchimp's successful email send record is on par with other top email marketing solutions.
How to Get Started with Mailchimp
Mailchimp is one of the most popular resources for bloggers who want to stay connected to and build relationships with their followers. To get started with Mailchimp, visit the website and sign up for a free account.
ClickFunnels: Best Sales Funnel Plus Paid Email Provider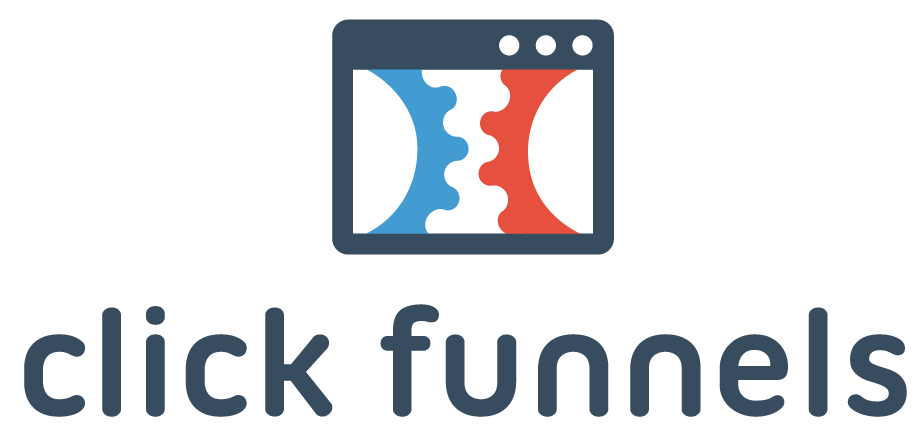 While you can use ClickFunnels to send out marketing emails, it's actually a more complete solution with robust capabilities. With ClickFunnels, you get everything you need to create complete sales funnels that can help you turn blog visitors into paying customers. If you're serious about monetizing your blog, ClickFunnels is one of the best blogging tools you can add to your blogging toolkit.
ClickFunnels Costs & Features
ClickFunnels offers two plans. The Basic plan costs $97 per month and limits you to 20 sales funnels and 20,000 landing page visitors. The Etison Full Suite plan costs $297 per month and allows you to build unlimited sales funnels and permits unlimited landing page visitors. Both plans are available on a month-to-month basis and you can cancel at any time.
ClickFunnels Features
ClickFunnels is a feature-rich tool that focuses on helping you make money. Think of ClickFunnels as a blogging resource to use along with your blog content to generate sales.
Both ClickFunnels' plans include the following features:
Develop multiple types of pages: Build high-converting landing pages, sales pages, and upsell pages using ClickFunnels' easy to use drag-and-drop editor.
A/B split testing: Conduct head-to-head tests, comparing two campaign elements against one another using ClickFunnels' A/B testing feature.
Smart shopping cart: ClickFunnels comes with a built-in shopping cart that features one-click upsells.
Email and Facebook marketing automation: Set up campaigns and use ClickFunnels' automation tools for initiatives that run on their own.
Pre-built templates: ClickFunnel templates help you build any type of funnel you want to create.
24/7 Customer support: You can access customer service reps through ClickFunnels' online chat feature 24/7.
The best way to understand whether this blogging resource and feature-rich funnel creator is right for you is to take it for a test drive. ClickFunnels offers a free 14-day trial.
What ClickFunnels Is Missing
ClickFunnels only offers customer support through email and chat. Many customers would prefer to speak with customer reps over the phone, which you would expect to be possible with a solution that can cost more than $3,000 per year.
Alternative Sales Funnel & Paid Email Provider
If you're looking for an alternative to ClickFunnels, you may have to use more than one resource; one for effective landing page creation and another for building and segmenting your customer database and delivering marketing emails.
Top landing page builders include Unbounce, Leadpages, and Instapage. Top premium email marketing providers, many of which offer additional features, include Constant Contact, ConvertKit, and InfusionSoft.
What Users Think About ClickFunnels
In ClickFunnels' user reviews, customers say that they appreciate the platform's easy-to-read dashboards and intuitive page editors. Most are also thrilled with both the timeliness and level of support they receive. On the negative side, customers say that the software isn't great at building a back-end membership site to host courses and other content. Some feel like for the money paid for the premium plan, phone support should be included.
How to Get Started with ClickFunnels
You can get started with ClickFunnels by visiting its website today. While you're there, be sure to sign up for your free 14-trial so you can evaluate whether ClickFunnels is the right tool for your needs.
PicMonkey: Best Easy-to-use Image Editing Tool



PicMonkey is a versatile image editing tool that lets you design powerful visuals for your blogging and social media needs. It's on this list of the 10 best blogging tools because it's one of the easiest photo editing tools to use, and yet still comes with rich features that help you create captivating visuals.
PicMonkey Costs
PicMonkey offers a free plan that lets you create images using PicMonkey's wide variety of effects, graphics, and templates. With the free plan, you have access to most but not all of PicMonkey's fonts and image editing tools. Also, with the free plan, you can save your images to Hub—PicMonkey's cloud storage—to re-edit at another date.
If you want to export or share an image, you'll need to subscribe to one of PicMonkey's paid plans that range from $7.99 to $33.99 per month when billed monthly. You can save 23% to 26% by paying for your PicMonkey plan annually.
PicMonkey Features & Costs
| | Basic | Pro | Team |
| --- | --- | --- | --- |
| Pricing When Paid Monthly* | $7.99 | $12.99 | $39.99 |
| Cloud Storage | 1GB | Unlimited | Unlimited |
| Export Images | JPG or PNG | JPG, PNG, OR PDF | JPG, PNG, OR PDF |
| Access to Top-Tier Fonts | ✔ | ✔ | ✔ |
| Access to Premium Effects, Templates, and Touch-Up Tools | ✔ | ✔ | ✔ |
| Create Folders to Share with Others | ✔ | ✔ | ✔ |
| Edit Images with Others in Real Time | ✔ | ✔ | ✔ |
| Priority Email Support | N/A | ✔ | ✔ |
| Upload Your Own Fonts | N/A | ✔ | ✔ |
| Discount for 3 or More Users | N/A | N/A | ✔ |
| Team Seat and Permission Management | N/A | N/A | ✔ |
*Save 23% to 26% when paying for your plans annually rather than monthly
What PicMonkey Is Missing
PicMonkey has a nice collection of fonts, but its collection is not as extensive as a Canva's, a PicMonkey alternative. Though, with PicMonkey's Pro and Team plans, you do have the option to upload your own fonts, which solves the font limitations of the Basic plan.
Alternative Image Editing Tools
Canva is the most well-known alternative to PicMonkey, but you could also use Stencil or Snappa. All three of these blogging tools offer free as well as paid plans. If you possess strong layout and design skills already, Photoshop is the premium go-to tool of choice for artistically savvy bloggers.
What Users Think About PicMonkey
If you look at PicMonkey user reviews, you'll see support for this image editing and design tool is quite strong. Users appreciate PicMonkey's easy-to-understand interface and feel that the software gives them tremendous flexibility in creating and editing images. Users also appreciate the sheer number and variety of templates that PicMonkey includes with its plans. Another plus users cited is that PicMonkey constantly adds new fonts and other design features.
For those who weren't as delighted with PicMonkey, minimal customer support was an issue. Others felt that the tool can be a bit glitchy occasionally, which can usually be overcome by shutting the program down and opening it back up again.
How to Get Started with PicMonkey
PicMonkey was developed for bloggers, website owners, and individuals who don't have a great deal of image editing or design experience. Ease of use was foremost in mind when the blogging tool was developed, which is one of the reasons why PicMonkey is such a perfect resource for bloggers. To get started with PicMonkey's free plan, or take advantage of their free seven-day trial of premium plans, visit PicMonkey's website today.
BigCommerce: Best Ecommerce Platform



If you want to both blog and create an online store using an all-in-one platform, BigCommerce is the fastest and easiest way to get started. BigCommerce comes with a full-featured ecommerce content management system (CMS) that allows you to manage products, add categories, edit pages, and launch your blog without using additional software.
BigCommerce Costs
While BigCommerce offers Enterprise solutions, which means the platform will grow with you as you grow, most small business owners start with a BigCommerce Essentials plan. There are three Essentials plans available, ranging in price from $29.95 to $249.95 per month. You can save up to 10% when you pay annually for a Plus or Pro plan.
BigCommerce Pricing & Features
| | Standard | Plus | Pro |
| --- | --- | --- | --- |
| Price Per Month When Paid Annually | $29.95 | $71.95 | $224.95 |
| Price Per Month When Paid Monthly | $29.95 | $79.95 | $249.95 |
| Transaction Fees | 0% | 0% | 0% |
| Products, Files Storage, and Bandwidth | Unlimited | Unlimited | Unlimited |
| Shipping Discounts with USPS, FedEx, DHL | 64% Average | 66% Average | 68% Average |
| Special Credit Card Rates from PayPal Powered by Braintree* | 29.% + 30 cents | 2.5% + 30 cents | 2.2% + 30 Cents |
| Sell on eBay & Amazon | ✔ | ✔ | ✔ |
| Sell on Facebook, Instagram, & Pinterest | ✔ | ✔ | ✔ |
| Apple Pay, Google Pay, Amazon Pay | ✔ | ✔ | ✔ |
| 24/7 Live Agent Support | ✔ | ✔ | ✔ |
| Abandoned Cart Saver | | ✔ | ✔ |
| Google Customer Reviews | | N/A | ✔ |
| Custom SSL | | | |
*Per transaction
What BigCommerce Is Missing
BigCommerce doesn't offer a built-in POS system, which isn't necessary if you're selling exclusively online. However, BigCommerce does integrate with Square POS and ShopKeep POS if you plan to sell online and through mobile or in-store sales. Also, BigCommerce doesn't offer built-in shipping label printing. Again, this is easily solved by integrating with a third-party solution.
Alternative Ecommerce Solutions
The top alternative to BigCommerce is Shopify, which is one of the most popular ecommerce solutions on the market today. Another alternative is Squarespace; its premium plans come with ecommerce solutions. If you're using WordPress as your blogging platform, you could go with WooCommerce for your ecommerce needs, which integrates directly with WordPress.
What Users Think About BigCommerce
Based on user reviews of BigCommerce, it's one of the most effective ecommerce solutions around. BigCommerce customers appreciate its intuitive interface and feel that it's both easy to set up and easy to use. Users also appreciate BigCommerce's attentive customer support team. Negative reviews tend to center around BigCommerce's pricing models; many wish the software offered a lower-priced plan.
How to Get Started with BigCommerce
If your main goal is to monetize your blog by selling products, you need to take a close look at BigCommerce. You can get started with a free 15-day trial to help you decide if BigCommerce is right for you. Visit the BigCommerce website to sign up for your trial now.
Yoast SEO: Best SEO Plugin for WordPress



Yoast SEO is the most popular search engine optimization plugin for WordPress. In fact, according to its website, Yoast SEO has been downloaded more than 135 million times. Search engine optimization is an important step to getting your blog posts found by Google. Yoast SEO helps you increase your odds of getting ranked higher by Google and improve the overall readability of your posts, which is why this blogging resource makes this list of top 10 blogging tools.
Yoast SEO Costs
Yoast offers a free plan and a premium plan which costs $89 per year. The premium plan comes with a number of extra features and support that are not included in the free plan.
Yoast SEO Pricing & Features
| | Yoast SEO Premium | Yoast SEO Free |
| --- | --- | --- |
| Price | $89 per year | $0 |
| Keyword Optimization | Optimize for keywords, keyphrases, synonyms, related keywords and all word forms | Only 1 keyword or keyphrase |
| Page Preview | Preview on Facebook, Twitter, & Google | Google Only Preview |
| Readability Check | ✔ | ✔ |
| Sets Technical Configurations for Maximum Exposure in Search Engines | ✔ | ✔ |
| Automatic Page Update Reminders | ✔ | N/A |
| Internal Linking Suggestions | ✔ | N/A |
| Keyword Export with SEO Scores | ✔ | N/A |
| Ad-Free | ✔ | N/A |
| 24/7 Email Support | ✔ | N/A |
What Yoast SEO Is Missing
Yoast SEO does not offer keyword research tools within its plugin; if you want keyword research tools included in your SEO plugin, Squirrly is a good choice for you. You could also purchase a more robust keyword research tool such as KWFinder, separately.
The free version of Yoast SEO contains ads, which is expected with a free plugin. The sheer number of ads and the annoyance level has some users turning to SEO plugin alternatives.
Alternative SEO Plugins
As just mentioned, SEO Squirrly is a popular SEO plugin that offers more robust functions, including embedded keyword research. Other SEO plugin alternatives include Rank Math and All in One SEO Pack.
What Users Think About Yoast SEO
Customer reviews of Yoast SEO are overwhelmingly positive. Beginners with limited SEO expertise say that Yoast SEO is an easy-to-use, reliable plugin that helps them stay on top of SEO issues that they don't fully understand. Many users appreciate Yoast's step-by-step guidance for improving their blog's SEO. Other customers like Yoast's internal linking suggestions, stating that it's helped them increase the number and quality of internal links which has in turn helped them rank higher on Google.
In negative comments, users complained that the premium price is too high and wished there was a monthly payment plan available. Those with more SEO expertise warned that overreliance on Yoast SEO could lead to mistakes such as potential keyword stuffing, as Yoast SEO only counts exact keyword matches and not related keyword matches.
How to Get Started with Yoast SEO
If you're a blogger with a WordPress site and your SEO knowledge is limited, you should seriously consider adding the Yoast SEO plugin on your blog, even if you choose just the free version. It's one of the easiest and best ways to improve your search engine rankings. Visit Yoast's website to download the software now.


KWFinder helps you identify niche-specific keywords to incorporate into your blog posts. As a blogger, when you target high search volume, low SEO difficulty terms, you can increase your rankings on Google. That means more exposure and traffic for your blog.
KWFinder is an excellent, low-cost keyword research tool that helps you identify high-opportunity keywords, see what your competitors rank for, and discover historical search volumes for keywords in your blogging niche. Every blogger should have access to a high-quality keyword research tool, and KWFinder is the best low-cost solution available today.
KWFinder Costs
KWFinder plans range from $29.90 to $129 per month. Significant cost savings are available when you purchase an annual plan rather than a month-by-month plan. While KWFinder's pricing plans may seem high to some, most other premium keyword tools start at $99 to $299 per month, and their advanced plans cost well into the high hundreds. This is why KWFinder is considered a low-cost keyword research tool.
KWFinder Pricing & Features
| | Mangools Basic | Mangools Premium | Mangools Agency |
| --- | --- | --- | --- |
| Price Per Month with Annual Plans | $29.90 | $39.90 | $79.90 |
| Price Per Month with Monthly Plans | $49.00 | $69.00 | $129.00 |
| Keyword Lookups Allowed per 24-hour Period | 100 | 500 | 1200 |
| Keyword Suggestions per Search | 200 of 700 | 700 of 700 | 700 of 700 |
| Competitor Keywords per Search | 25 | Unlimited | Unlimited |
| SERP* Lookups per 24-hour Period | | | |
| Tracked Keywords Daily | 200 | 700 | 1500 |
| Site Lookups per 24-hour Period | 20 | 70 | 15 |
| Simultaneous Logins | 0 | 3 | 10 |
| SEOpedia (KWFinder's online information center) | ✔ | ✔ | ✔ |
| Google Search Integration | ✔ | ✔ | ✔ |
What KWFinder Is Missing
KWFinder falls short on advanced keyword research features. You'll find more features with higher-priced keyword tools, including site audit capabilities and unlimited keyword lookups. Still, for the price, KWFinder is an exceptional value that more than meets most bloggers' keyword research needs.
Alternative Keyword Research Tools
If you need a free yet less robust keyword tool, check out Keywords Everywhere, Answer the Public, and Ubersuggest. If you want a more robust, premium keyword research alternative, then you should consider Moz, Ahrefs, or SEMRush.
What Users Think About KWFinder
Most KWFinder user reviews offer praise for the keyword research tool. Users appreciate that KWFinder is more affordable than other options on the market and most report that the KWFinder interface is easy to navigate. Users also appreciate KWFinder's competitive analysis functions.
While many appreciate the thorough support that's offered through KWFinder's SEOpedia, and SEO training chapters — as well as through email and online chat— some wish phone support was available. Negative comments about KWFinder include frustration in having to switch back and forth between the five Mangool tools — all included in every plan— to find information on backlinks, auditing, and keyword research.
How to Get Started with KWFinder
KWFinder is an easy-to-use, affordable keyword research tool that can help you drive more traffic to your blog, and that's why it made this list of top blogging resources. KWFinder even offers a free 10-day trial so you can test if it's the best keyword research tool for your unique needs. Visit the KWFinder website to sign up for your free trial.
Fiverr: Best Freelance Services Resource for Bloggers



Most bloggers need freelance support from time-to-time and Fiverr is a terrific freelance services solution. Fiverr gives you access to all types of freelancers, including blog developers, writers, graphic designers, proofreaders, illustrators, copy editors, social media managers, and video developers. As a blogger, you can't do everything yourself, so you need access to reliable, affordable freelancers that can help you achieve your blogging goals. Every day, Fiverr helps thousands of bloggers with their blogging needs, and it's sure to have the freelance solutions you need, too.
Fiverr Costs
Costs on Fiverr are driven by the type of freelance work you want done, the level of freelancer expertise you want to go with—from beginner to a verified professional—and the time and effort required to complete the freelance task. Projects fees typically range from $5 to a few hundred dollars, though larger projects—such as full website development—can go up into the low thousands.
You'll pay a processing fee of $1 for projects that cost up to $20 or 5% of the total for projects above $20. Fiverr also takes 20% off the top of all projects freelancers accept; this does not impact your final project price as a buyer.
Fiverr Features
Fiverr is a complete freelance services portal that gives you access to thousands of blog design and development experts. Freelancers on Fiverr tend to be more affordable than on other sites, and you decide whether you prefer to work with beginners or professionals with advanced skills.
Here are a few of the advantages of working with Fiverr:
Payment Protection: You never have to worry about getting ripped off by an underperforming freelancer again. Freelancers don't get paid until they've delivered your project to you to the standards you require.
Upfront Pricing: Never guess what you'll pay on Fiverr; you choose the price for your project and your freelancer must agree to that price upfront.
Customer Service: Fiverr offers extensive support through its online Help Center and community forums and podcast. It also offers 24/7 customer service via its email request forms.
Fiverr offers a deep pool of all types of freelance professionals. It also comes with an intuitive auto-prompt project management process that makes your life easy.
What Fiverr Is Missing
Fiverr is beginning to have more experienced freelancers on its site, but it still has a ways to go before it offers the best seasoned professionals in every category. If you're developing a larger, higher-priced project that requires top-level support and lots of direct interaction with your freelancer, other freelance sites might work better for you.
Alternative Blog Freelancer Resources
Upwork, Guru, and Freelancer.com are all reasonable alternatives to Fiverr. If you're not finding the type of freelancer you want on Fiverr, Upwork is one of the best places to look for hard-to-find freelancers.
What Users Think About Fiverr
Those who've worked with Fiverr offer mixed feedback. Positive user reviews for Fiverr say that it's easy to find great providers for virtually any work a blogger might need performed. They also say you can typically find lower-priced freelancers on Fiverr than on other platforms.
Negative user reviews report that the quality of Fiverr isn't what they expected. Hiring freelancers isn't as straightforward as many people think; a lot of the negative experiences can be avoided by taking more time and care in selecting freelancers and providing detailed project instructions.
How to Get Started with Fiverr
Fiverr's freelancers are always ready to help you with all your blogging needs. To get started on Fiverr, simply type in the service you need in the search bar and Fiverr will direct you to freelance gigs that are well-suited for you. Visit Fiverr to find freelance solutions now.
More Top Blogging Resources
The top 10 blogging tools already mentioned are the best blogging resources you need to run a successful blog. Still, they don't cover all the needs you'll have as a blogger, so we've gathered together 15 more top blogging tools that can save you time and money, generate more traffic for your blog, and help you enjoy more success as a blogger.
15 More Top Blogging Tools to Explore
| Blogging Resource | Overall Best |
| --- | --- |
| | Best free keyword research tool |
| | Best premium keyword research tool |
| | Best blog analytics tool |
| Trello | Best blog project management tool |
| Buffer | Best social media management tool for bloggers |
| Sumo | Best blog social sharing tool |
| Opt-in Monster | Best opt-in tool for building an email list |
| | Best logo design resource |
| | Best payment processor provider |
| | Best affiliate marketing program for bloggers |
| | Best online course for beginning bloggers |
| MindMeister | Best idea brainstorming and mind mapping tool for bloggers |
| | Best site speed evaluation tool |
| | Best blog title and headline analyzer tool for bloggers |
| | Best premium themes for WordPress blogs |
Bottom Line
To achieve your blogging goals, you need to have access to the right tools. Developing your own blogger's toolbox complete with top blogging resources will set you up for success. The best blogging tools will save you money and time and help you maximize the return on your blogging investment.
You can't run a successful blog on an unstable platform, which is why creating your self-hosted WordPress blog with DreamHost as your hosting provider is your smartest option. DreamHost offers affordable plans and an easy-to-use platform that ensures you create an amazing blog. Visit DreamHost to get started now.