The best real estate agent websites and brokerage websites include essential details about your business and aesthetically pleasing web designs. Engagement increases by adding compelling calls to action (CTAs), interactive videos, and search filters. A unique website that stands out from the competition will boost lead generation, establish your brand, and generate exposure for your company.
To help you design your website, we've compiled this list of 19 top brokerage and real estate agent website examples, along with insights into what makes each unique.
1. Century 21: Provides Information on Complementary Services
Century 21 is one of the best brokerage websites for its one-stop-shop for visitors. It provides information about the home buying process and other parties involved, like lenders, attorneys, and title companies—giving visitors a complete picture of the process. In addition, Century 21 offers tangible tools like mortgage calculators to assess their financial situation and entice them to revisit their website.
Tips to Apply to Your Website:
Include downloadable e-books and flyers on your website covering the homebuying process.
Provide complementary offers like a free home valuation or virtual meet-and-greet to entice clients to use your services.
2. Sotheby's: Enhances User Experience With Virtual Tours
Sotheby's real estate agent website draws visitors by including eye-catching elements like virtual and drone tours. Videos can reduce wasted showings by up to 40%, so including them on your website is highly beneficial. These videos are also highly versatile for an agent's marketing strategy.
Tips to Apply to Your Website:
Add videos to enhance interaction and interest in the properties offered, resulting in more website leads.
When a new listing enters the market, video links can be presented via email marketing, and you can share still and short clips from the tours on social media.
3. Compass: Incorporates Interactive Map
One of the best brokerage websites is Compass for its interactive map. This tool on your real estate agent website will assist clients in determining the location of listings, allowing them to reduce their search before you begin the showing process. They'll grasp the price points within the individual neighborhoods, and it'll ensure they acquire all the information they need without leaving your website and going to another source, such as Google Maps.
Tips to Apply to Your Website:
Include an interactive map to allow visitors to visualize all property's location and features.
Highlight significant points of interest, such as corporate neighbors, restaurants, hotels, and transit around the target property. This will help prospects evaluate the neighborhood and its accessibility to nearby establishments.
Agents can use Propertybase's dynamic Internet Data Exchange (IDX) search to assist in building an interactive map experience. With features like the option to manually sketch a region on a map or filter their searches by their preferred neighborhood, it gives users control over their search experience. The map tool will increase your showings and assist customers in focusing their search on properties they are eager to see.
4. Aaron Kirman: Stand Out With Unique Layouts
Agents can access many preset templates when building their websites, so introducing a new layout can make your site stand out. For example, Aaron Kirman uses website layouts similar to a magazine or with emphasized social media buttons. This attracts clients who appreciate visual aesthetics and drive visitors to their social media platforms. The black-and-white contrast distinguishes this agent's website from others, which often use color to highlight their listings and content.
Tips to Apply to Your Website:
Use big and bold typography that contrasts nicely with the background on your website.
Make sure to maintain consistency in color, design, and fonts throughout your printed products and online platforms. Otherwise, your brand may appear cluttered with no recognition value.
Match your website domain name to your social media handles to develop a stronger and more recognizable brand.
5. Jill Szeder: Uses Lead Capture to Collect Contact Information
Utilizing lead capture forms on your website, pictured below, will encourage visitors to provide their contact information in exchange for incentives like a newsletter sign-up or access to the listings search function. Jill Szedar uses a call to action (CTA) with her lead capture forms, such as "Join Our Network," to increase engagement and click-through rates. After gathering this data, you can use client relationship manager (CRM) software to organize and nurture the leads.
Tips to Apply to Your Website:
Avoid asking for excessive information from clients because they are more likely to stop filling out forms if they believe you are asking for too much. The fewer, the better.
Give the submission button contrast to stand out from the background and the rest of the page.
Reduce the number of colors you use. This will help you make a cleaner look that will not distract your visitors.
Agents can centralize leads from several sources, including their real estate agent website, using the CRM offered by Top Producer. This tool is helpful if you obtain leads from external websites like Homes.com, Trulia, and Zillow. Agents using a centralized database may construct SMS or email drip campaigns to promote their brands, highlight their offerings, and turn leads into actual clients.
6. John L. Scott: Caters to Different Language-speaking Clients
A search tool with a language filter is an excellent feature on your website if you have a large team that speaks many languages. John L. Scott uses this feature on his real estate agent website to service clients of all backgrounds. This enables agents to establish stronger relationships, acquire trust, and communicate with prospective clients more effectively. It will also support the growth of referral business for your agents who can serve a specific demographic.
Tips to Apply to Your Website:
Providing multiple language options will allow your company to service a wider range of customer segments, allowing you to increase sales and profitability.
A multilingual website makes international customers visiting your site less likely to leave immediately since they can navigate the pages in their native language.
iNCOM is an excellent website builder with integrated individual agent pages and a roster to support your expanding team if you're a larger company and require a website supporting several agents. Real estate agents can access broker materials on an intranet and edit the website's back end to update their profiles. Their real estate websites also feature targeted landing pages that can assist in generating leads for your team.
7. Joyce Rey: Leverages a Luxury Lifestyle
Joyce Rey has an excellent real estate website example for agents specializing in luxury real estate. It features luxury home listings and provides luxury real estate market reports, which can also become a resource for prospective clients.
Additionally, Joyce Rey's website shows the agent's resume as the first element on the navigation menu. Since clients want to work with someone with a long-standing history of success, it is best to include your resume so potential clients will have a transparent look at your experience.
Tips to Apply to Your Website:
Include your market niche in design elements to let visitors know what services and products you offer immediately.
Add your real estate-related background in your resume so clients will know you are an expert in your field and will be a trusted ally for clients looking to buy, sell, or rent a home.
8. Josh Flagg: Adheres to International Standards
Making your website more accessible to satisfy the needs of those with disabilities is one of the international standards for online websites created by the World Wide Web Consortium (W3C). John Flagg includes accessibility tools on his website so visitors can alter website language, color, and contrast for better readability. This will improve user experience and increase the number of visitors to your website.
Tips to Apply to Your Website:
Allow visitors to explore every website section without a mouse by enabling keyboard navigation. Full keyboard navigation may be helpful to people who like to use their keyboards, in addition to helping individuals with limited motor motions.
Include a statement to inform visitors about the accessibility of your website. This shows your commitment to inclusiveness and social responsibility.
9. The Oppenheim Group: Offers Neighborhood-specific Guides
The Oppenheim Group website includes helpful neighborhood guides in large transient cities. They allow clients to understand better the various neighborhood areas, what differentiates them, the demographics, and the school districts in each state. These guides can include restaurants, shopping, entertainment, and the arts and culture of the neighborhood.
Tips to Apply to Your Website:
Add photographs of the neighborhood and its amenities to provide visitors with a visual representation of the community.
Provide neighborhood guides on your website that visitors can download and use as a resource.
10. Pardee Properties: Provides Housing Market Information
Pardee Properties includes comprehensive market reports on their website to establish themselves as a skilled and experienced brokerage. They include reports for the areas they service so visitors are aware that they are knowledgeable experts in niche locations and can advise clients about statistics of that area.
Tips to Apply to Your Website:
An up-to-date real estate market trends report on your website provides clients with a comprehensive view of the market and allows them to compare all property listings efficiently.
Adding market reports also strengthens your credibility and reputation as a brokerage.
Agents can use HubSpot's email marketing tools and templates to distribute the marketing reports. Even the free version contains helpful features if you don't require advanced tools to manage your leads. Email marketing features can automatically create and distribute personalized emails to prospective clients while including CTA to increase engagement rates.
11. Elegran: Let Visitors Ask Questions
Allowing people to ask you their pressing questions is a refreshing change from the typical contact form on most websites. One of the best real estate website examples, Elegran, showcases this unique approach to drive website visitors to interact with the company.
Tips to Apply to Your Website:
Your "ask a question" section must be highly visible and should be in different colors to draw attention to it.
Including an "ask a question box" will allow your audience to discover more about your company and why your products and services are what they need.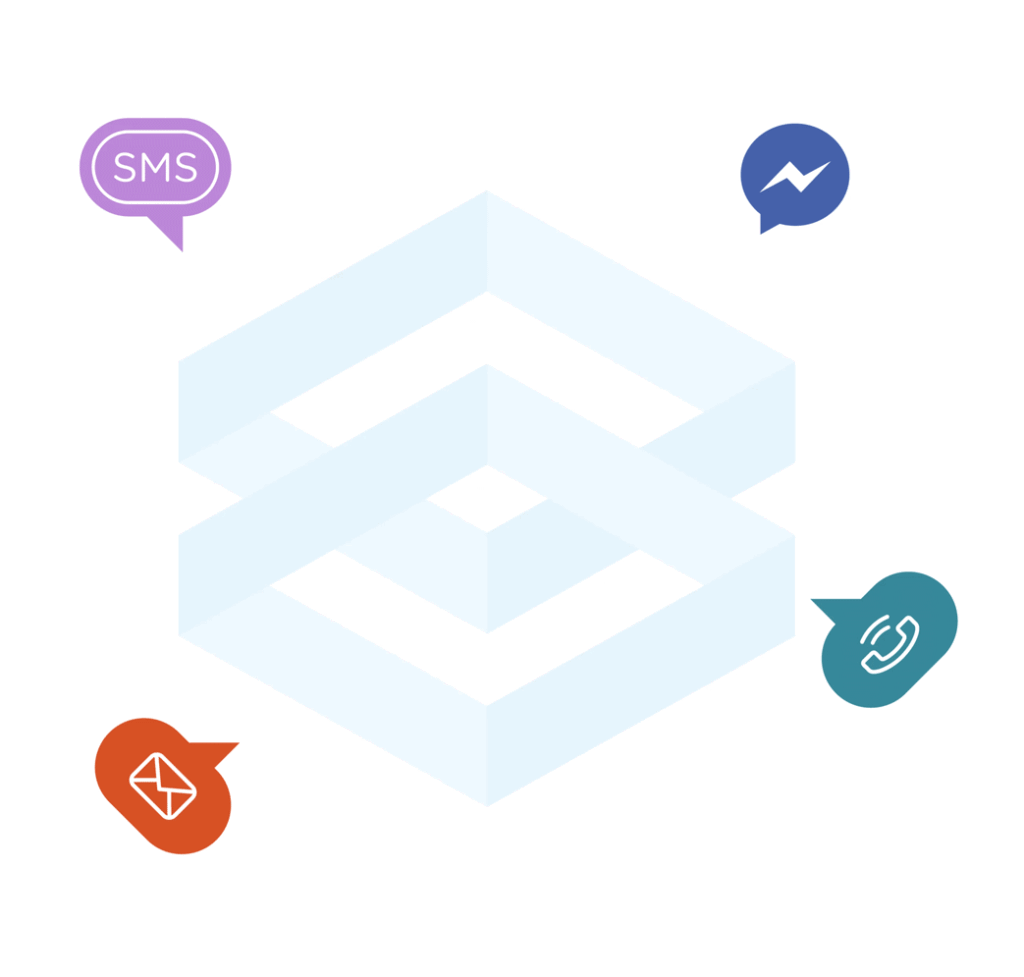 Some agents have a live web chat feature connecting to a CRM like Market Surge directly on their website, making it possible to respond to inquiries or questions immediately. It makes clients feel connected and memorable, and receiving one-on-one attention can drive your business's lead generation.
12. Coldwell Banker: Offers the Ability to Search by Virtual Options
Coldwell Banker, a brokerage with a national reach, offers virtual options in listing searches, such as virtual tours or virtual open houses. This gives visitors a better online experience and saves you and your clients time. Since some clients often cannot stop by for an in-person showing, these virtual openers enable them to tour the property anytime and anywhere virtually. Access to tours and the option to attend open houses virtually make the sale process more efficient and help agents close the deal faster.
Tips to Apply to Your Website:
Add interactive 360° virtual tour photos to your website. This will help visitors who don't want to watch lengthy virtual tours get a look of the property.
When shooting for virtual tours, ensure to stage the room properly. Ensure the space looks clean and uncluttered so viewers can focus on the tour, not your stuff.
13. Howard Hanna: Includes Unique Search Filters
Most real estate agents' websites give visitors the most common search filters, including location, property type, and price. The Howard Hanna website adds filters for open houses or exclusive listings to make your search filters stand out. This makes prospective clients feel like they're getting an experience. Using these filters, you can target your visitors with various CTAs to ask for information, such as signing emails about new exclusive listings or open homes, to raise your website's conversion rate.
Tips to Apply to Your Website:
A responsive filtering interface allows all users, whether active searchers or passive browsers, to easily and quickly refine their interests, resulting in higher conversion rates.
Search filters should be arranged by popularity and importance to improve the likelihood that clients will find them beneficial.
14. Long & Foster: Offers Home Valuations
Long & Foster, a well-known and one of the best real estate agency websites, offers a free home valuation tool. It estimates a property's value and is an effective strategy for agents to acquire seller leads. This marketing strategy increases the possibility that visitors will leave their contact information so you can contact them later to discuss your services and value as a real estate agent. You can also follow up with an exclusive listing, email drip campaign, or phone call.
Tips to Apply to Your Website:
Incorporate property valuation widgets on your website page to entice clients.
Include banners on your website for a free property valuation through Zoom or in person.
Real Geeks can assist you in creating an IDX website with a widget that displays a home valuation on various webpages to interact with visitors. The agent will contact the client directly once they submit the value request. This widget is available to agents on websites other than Real Geeks. You might have a collaboration that can help you grow your firm.
15. Tim Allen Properties: Includes Original Photography
Using unique photography, as in the realtor website example below from Tim Allen Properties, demonstrates your willingness to go above and beyond for your clients and business. Not only is the photography on their website captivating for visitors, but it also showcases the location they focus on.
Tips to Apply to Your Website:
Make sure all the photos you include are real estate-related, like the location of your listings and your niche market.
Also, include photos of your team and company headquarters on your website that help build a personal connection for a long-term relationship.
16. Sandro Dazzan: Uses a Strong Call to Action
Sandro Dazzan uses a compelling CTA to increase website traffic and boost sales. Specific CTAs and effective landing pages can help encourage leads who are undecided about buying or selling. The CTA on the real estate agent website example below asks, "What's your property worth?"—helping site visitors learn the worth of their property. Agents can follow up on this CTA with important neighborhood information, comparables, and seller-specific data to boost the website's conversion rates and generate leads.
Tips to Apply to Your Website:
CTAs must be clearly visible, have little text and instructive verbs, and convey a sense of urgency. You can also use first- or second-person pronouns to address website visitors.
Websites and landing pages can be made by real estate agents using Placester. They offer a range of website templates, allowing agents to create websites without knowing how to code. Their personalized landing pages include lead forms for gathering data from website visitors. Agents can add unique CTA to these landing pages to obtain the desired lead information.
17. Marsden Real Estate: Highlights Client Testimonials
Client testimonials are vital since they are firsthand experiences from people who have worked with you and can discuss your services. Being highly rated draws clients and aids them in choosing a real estate agent. Like Marsden Real Estate, you may entice potential clients to call you for assistance by including client testimonials on your website. Request your past clients to leave reviews on your personal website, Google My Business, Yelp, and Zillow pages.
Tips to Apply to Your Website:
Make your client testimonials visually appealing by including an image or the client's headshot next to their statement.
Choosing the best client testimonials is essential. Instead of using an openly praising testimonial, such as "I think it's excellent!" look for testimonials that clearly explain and highlight your products and services. Keep in mind that testimonials that showcase specific product benefits will increase sales.
Zillow is a real estate lead generation platform that allows agents to obtain leads through their Zillow Premier Agent program. Agents can create a Zillow profile highlighting their credentials, a captivating bio, client testimonials, and a headshot to attract potential prospects. The profile will show potential clients you have what it takes to represent them in any real estate transaction, generating more leads.
18. RESF Real Estate: Connects Directly to an IDX Feed
The RESF Real Estate page connects directly to an IDX website, automatically updating the listings and lessening the manual work for the agent to keep the listings on their website. It also enables potential clients to access all available listings, pique their interest, and keep them on your website longer. Agents can build an IDX website with WordPress and a few IDX plugin options. To launch your site quickly, they offer website templates that already come with an IDX plugin.
Tips to Apply to Your Website:
Adding an IDX feed can encourage homebuyers and sellers to browse for listings on your website, giving them an additional reason to visit it. People are more inclined to spend more time on your website if they can readily look through all the available options.
19. Ernie Carswell & Associates: Emphasizes Exclusive Listings
Ernie Carswell & Associates highlights their exclusive listings on their website so visitors can easily access property information. It highlights their background and the types of properties they specialize in. This also allows interested leads to reach out to their agents to inquire about specific listings.
Tips to Apply to Your Website:
Adding an exclusive listing on your website provides a competitive edge since it offers a certain degree of privacy that is impossible when a home is publicly listed on the MLS
Create detailed listing descriptions using descriptive real estate words to drive more leads to your exclusive listings. Listing descriptions should highlight the property's physical appearance, condition, and standout features. The more detailed the description, the greater the likelihood of selling the property faster.
What to Include to Have the Best Real Estate Agent Website
Having effective and the best real estate agent websites will strengthen your online presence, keep you competitive, and aid in generating leads to expand your business. Agents should make it simple for clients to locate them online and encourage visitors to leave their information behind. When developing a website, agents should consider integrating the following best realtor website practices:
IDX feed and search: Allow visitors to search through listings fed directly from the MLS to your website.
Landing pages: These lead capture forms are part of or attached to your real estate website. In exchange for contact information, your landing page will offer an incentive like a home valuation, a downloadable guide for buyers or sellers, or mortgage calculators.
Your contact information: Your realtor headshot, phone number, and email contact should be displayed prominently on your website so potential clients can reach out about your services.
Client testimonials: Highlight positive experiences and reviews from past clients to attract future clients.
Exclusive listings: Along with your IDX feed, showcase exclusive listings that you represent to draw potential buyer clients and impress sellers looking for listing representation.
Call to action (CTA): Adding a CTA on your website is essential to prompt an immediate response. For instance, "Call Today for a Free Comparative Market Analysis," "Click Here to Start Your Property Search," or "Find Your Dream Home."
Provide knowledge: Many prospective real estate clients seek knowledge about buying and selling before they start a transaction. Provide market trends and statistics, guides, and blog posts so your potential clients will feel informed before moving forward and like you are a valuable resource.
Mobile-friendly: While you want your website to be appealing on a computer, you also want it responsive on mobile devices since many people spend more time searching on their phones.
Search engine optimized (SEO) language: You'll want to increase the chances of a prospective client finding your site by creating an SEO-friendly website to rank high on search engines. To do so, include SEO keywords in your website content and social media.
A real estate agent website is just one piece of an agent's overall marketing strategy. It should be combined with other marketing materials, like mailers and online ads, to promote brand awareness, share your business information, and generate interest from prospective clients. These materials come in various formats, including direct mailers, promotional items, and proper signage to establish your brand and add value to your clients.
Resources to Build Your Real Estate Agent Website
The best real estate agent website builders assist agents in creating websites without coding or graphic design expertise. Agents can quickly build their online brand and generate online leads with preset templates and drag-and-drop functionality. Look at the website builders below or read through our Top 6 Real Estate Website Builders in 2023 to start creating your best real estate agent website today.
Website Builders

Key Features

Ability to integrate Facebook ads
Drag-and-drop design functionality
Built-in site analytics

Modern and mobile-friendly templates
Affordable plans and a 14-day free trial
Drag-and-drop editor to customize your site

Free Secure Sockets Layer (SSL) certificate
Embed customer engagement tools
Customizable templates available

Starting Price

$19 per month

$23 per month

Free; paid plans start at $18 per month

Learn More
Bottom Line
Real estate professionals compete for the same leads in a crowded online market. Use one or more of the above strategies—or a mix of methods—to make your website stand out from the competition and increase the number of closed deals.