Business card providers make it quick and easy for you to design and print your own business cards, either using your own design or by choosing from a pool of templates. We looked at the most popular options and rising stars and decided to review Vistaprint, Moo, and Jukebox. These companies covered the range of options for small businesses in terms of price, available designs, and turnaround time.
Best Business Card Provider for Small Businesses: Vistaprint
We recommend Vistaprint as the best business card provider for small businesses. They offer over 10,000 templates and the option to easily design online yourself OR get help from a professional designer. They are also affordably priced with a good turnaround time.
Pro Tip: Before you spend money on a professional business card, make sure everything on it is professional, including your email address. Nothing makes a customer lose confidence like seeing YourName@gmail.com on your business card. Learn how to get a free professional business email address here.
Vistaprint vs. Moo vs. Jukebox Summary Table
Vistaprint

Moo

Jukebox

Best For
Best overall for small businesses
Highest quality business cards
Best for unique designs
Standard Card Price

Learn More

$9.99 for 500
$20 for 50
$59 for 500
Ease of Use

Learn More
Easy
Easy
Intermediate
Templates

Learn More
Over 10,000 good quality templates
Over 1,300 professionally designed templates
Over 120 good quality templates
Custom Design

Learn More
Yes, limited graphic design services for $5
No, but templates are customizable
Yes, offers full graphic design services priced by quote
Turnaround Time

Learn More
3-8 days, depending on shipping
1-19 days, depending on shipping
6-10 days, depending on shipping
Customer Service

Learn More
Email and live chat available 24/7

Phone available 6am - 5:30pm PST
Email and live chat available 24/7

Phone available 3am - 9pm EST, M-F
Email and live chat available 24/7

Phone available 6am - 5:30pm EST, M-F, and
10am - 4pm on Saturday
www.Vistaprint.com
www.Moo.com
www.Jukeboxprint.com
Best Business Card Provider for Small Business Owners: Vistaprint

We think Vistaprint provides the best business cards for small businesses because they offer the best combination of variety, quality, and cost. With over 10,000 different templates available, you're sure to find one that fits your business' aesthetic — and once you do, they're easy to customize through the website's user-friendly design tool. Vistaprint will also save any customized design to your account so that they're easy to re-order in the future. In fact, we like Vistaprint so much that we use it ourselves at FitSmallBusiness.
Vistaprint offers a large range of business card design templates with a good selection of card treatments and finishes, all for a very reasonable price. With over 8,500 templates to choose from, Vistaprint offers far more variety than both Moo and Jukebox — combined.
If Vistaprint's templates aren't quite enough, the online design tool is user-friendly and allows you to easily add your own text, upload stock photos, and customize background textures and colors.
Standard cards start from $9.99 for 500 cards, plus delivery and processing costs. This is less expensive than both Moo and Jukebox.
There are also a good variety of paper stocks and finishes to choose from in the premium package – you can choose a matte or glossy finish and opt for recycled stock if you wish. Specialty accents such as foil finishes and magnetic backgrounds are also available at an additional cost.
Best Business Card Provider for High Quality Business Cards: Moo

We recommend Moo as the best business card provider for high quality business cards. Their professional design and printing service comes at a premium cost, but the results are exceptional. If you want to present the best possible image for your business and your budget allows it, look to Moo.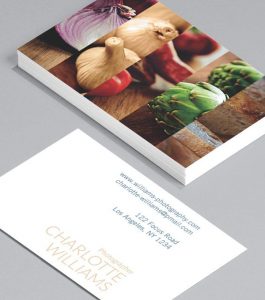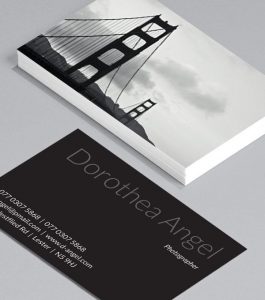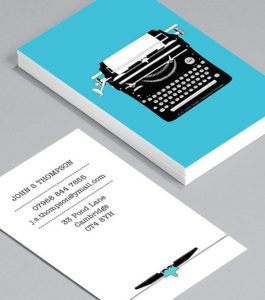 Sample business cards from Moo
Moo's primary difference is their innovative Printfinity technology, which allows them to print a different design on individual business cards within the same batch. For example, you can print different cards with their own targeted image for different leads or simply present your portfolio or product range on groups of cards.
Also of interest is Moo's ability to embed near field communication (NFC) technology into their cards. This allows you to transmit the contact information on your business cards to enabled devices, such as smartphones or tablets, with a simple tap of the card on the device. This means your prospects will already have your information stored in their phones, and there is no risk of them losing your information if they misplace your card.
Moo also boasts a library of over 1,300 design templates, which, while fewer in number than Vistaprint, are of significantly higher quality. All of them have been created by professional designers, are highly customizable, and have a modern aesthetic that's missing from many other service providers.
Best Business Card Provider for Unique Business Cards: Jukebox

We recommend Jukebox as the best business card provider for unique business cards because of their range of cardstock options. They offer options that include materials such as wood, silk, cork, sparkle, or bamboo plus a variety of different shapes. Choose Jukebox if you really want to make a statement with business cards that people likely haven't seen before.
The downside is that Jukebox is not as easy to use as Vistaprint or Moo, so if you're looking for a standard business card you should probably go with one of the other two options.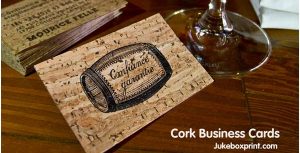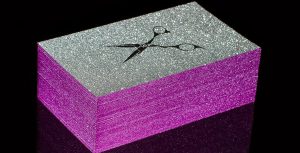 Sample business cards from Jukebox
View more unique cards that Jukebox has created here.
In-Depth Review: Vistaprint vs. Moo vs. Jukebox
Price
There are a lot of factors that go into the cost of business cards, including (but not limited to):
Material — One choice you'll need to make is how thick you want the card to be. The thicker the card, the more you can expect to pay. You will also pay more if you want the cards printed on an unconventional material, such as wood, cork, or bamboo.
Custom Finish — There are different finishes you can add to your card to make them stand out. Your cards can be shiny, matte, or metallic depending on the impression you want to create.
Design — Expect to pay extra for a custom design. You will sometimes pay more for color as well, though Moo and Jukebox both include the cost for full color in their prices.
Shape — If you want to stand out with an unusually shaped card, you will be charged extra. Some services, such as Vistaprint, don't offer sizes other than the standard rectangle.
Quantity — Obviously, the more cards you purchase, the more you will be charged. However, your cost per card will decrease the more that you order.
Printed Side — Vistaprint charges $5.24 – $5.99 to print on the back. Moo and Jukebox include printing on the front and back in the cost of their cards.
Shipping Time — You will pay more for expedited shipping.
All of the options offer a wide range of pricing depending on how many add-ons you want for your business card. Vistaprint offers the lowest cost option, while Moo and Jukebox are both higher end.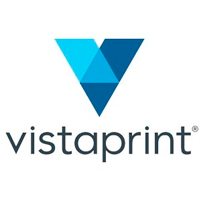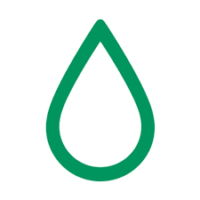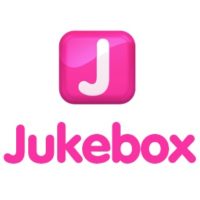 Quality & Number of Templates
As a small business owner, it's not likely that you're looking to design your own business card. That's why most business card providers offer templates, so that you can choose from premade options and then simply insert your own information.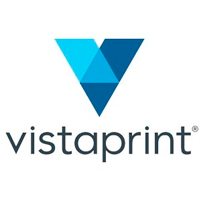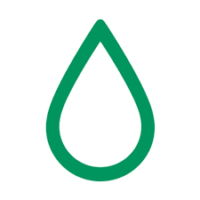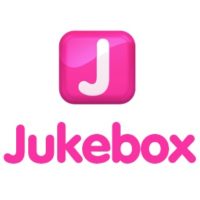 Custom Design
If you want a business card design that is completely unique to your business, or you don't like any of the premade templates that the services provide, you can have a custom design created. All three options allow you to upload your own design and Vistaprint and Jukebox both offer their own design services. Vistaprint's option doesn't include a full custom design, so we suggest using a third party designer.
Another good option is to hire a professional designer using DesignBro, which hosts competitions of between 3-10 designers to create a suite of unique and creative logos for your business cards. In addition to providing business card design, DesignBro offers logo design as well as letterhead, envelope & compliment note/slips design services all in one package! Click here to get started with a logo design competition from DesignBro.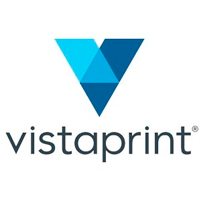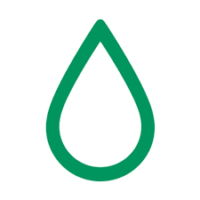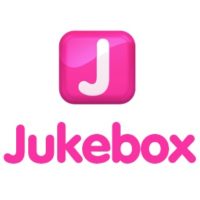 Ease of Use
As a small business owner, it's important that the websites of these business card providers are easy to navigate. Otherwise, it could take you an unnecessary amount of time to complete a simple task such as ordering business cards.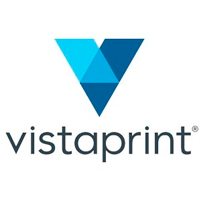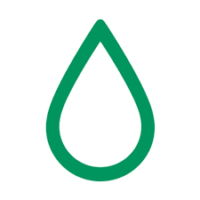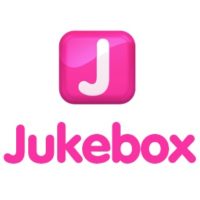 Turnaround Time
A lot of times, small business owners don't think to order business cards until there is an event or trade show coming up. If you need last minute business cards, the good news is that you can get cards made pretty quickly. The bad news is that you can expect to pay a premium for express shipping.
Here are the breakdowns of the different shipping options based on delivery to our office in New York City: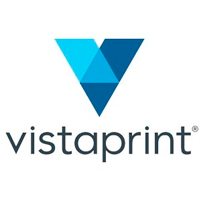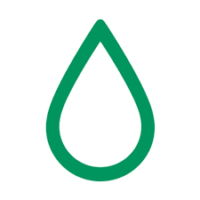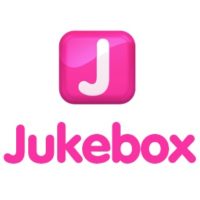 Customer Service
Being able to chat with a customer service representative is a nice feature that all three options provide. I will say that the websites are fairly easy to navigate, but if you are having trouble creating your business cards then all three options provide phone, email, and chat support.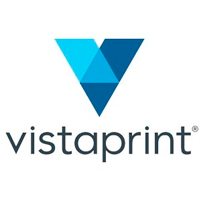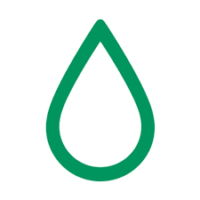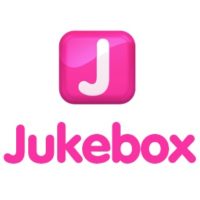 All Business Card Providers
The Bottom Line
We recommend Vistaprint as the best business card provider for affordable and professional looking business cards. While they may not be of the same quality as Moo or offer the same unique features as Jukebox, they do offer the best combination of quality and price with a website that's easy to navigate and design tools that are intuitive to use.
If you want some inspiration for designing your business cards, be sure to check out these 25 Business Card Design Ideas.