Getting the right cleaning business insurance for your company requires comparing policy options from top carriers that know your industry. That's the best way to ensure you get the right amount of coverage for your business without overpaying. Taking that into account, we settled on these five cleaning insurance companies as the best:
CoverWallet: Overall Best Cleaning Insurance Company

CoverWallet takes the title as the best overall because of its easy-to-use online platform that lets business owners apply for coverage, compare quotes, and manage policies. As an online insurance broker, CoverWallet works with top-rated janitorial insurance carriers, so most business owners can be sure they're getting quality coverage from a company that understands their risks. A business owner's policy (BOP) plus workers' compensation starts at $39 per month, plus janitors can purchase surety bonds through CoverWallet.
| CoverWallet Strengths | CoverWallet Weaknesses |
| --- | --- |
| Online quotes from multiple carriers through a single application | Claims processing and financial strength vary by carrier |
| Insurance advisors accessible through chat, email, and phone | Broker fee may be charged |
| Free downloadable certificates of insurance available | Slow chat response time |
| Policies can be purchased online | |
All policy details depend on the carriers that are willing to offer coverage based on your application. However, because CoverWallet works with at least 12 insurers, most business owners can get quotes for fundamental janitorial insurance policies, such as:
General liability
Commercial property
Workers' compensation
Commercial umbrella
Inland marine
CoverWallet stands out on our list of top cleaning insurance companies because it also offers surety bonds. While not strictly a type of insurance, surety bonds often are required for a janitor's business license.
Costs
Again, how much your cleaning business insurance costs depends on which carriers offer you coverage. CoverWallet lists a minimum premium of $29 per month for general liability insurance, but we found annual general liability premiums between $552 and $8,736.
Additional Features
Business owners can use its online platform to:
While they aren't responsible for processing claims, CoverWallet agents can also assist business owners with filing claims.
Hiscox: Best for Affordable General Liability Insurance

Cleaning business owners should consider Hiscox for a straightforward online experience and affordable coverage. The company identifies janitorial services as a top industry, which means it has experience with cleaning business risks and can offer quality protection at a competitive price. General liability insurance from Hiscox starts at $350 per year or $29.17 per month.
| Hiscox Strengths | Hiscox Weaknesses |
| --- | --- |
| Monthly payment plans with no extra charge | Only writes general liability policies for janitorial services |
| Discounts for home-based businesses and purchasing multiple policies | Claims processing and financial strength varies by carrier for other policies |
| Online quotes and purchasing available | Coverage not available in Alaska |
| A (Excellent) rating from A.M. Best | |
Coverage Options
For small cleaning businesses, Hiscox only offers general liability insurance. This may seem like a detriment, but general liability often is sufficient for a microbusiness. Plus, Hiscox outsources other policies to an online insurance broker, including commercial auto, workers' compensation, and commercial umbrella.
Additionally, Hiscox offers general liability to several types of cleaning businesses, such as:
Interior and exterior residential cleaners
Janitorial services
Dryer vent cleaners
Small commercial office cleaners
Costs
The minimum premium for a general liability from Hiscox is just about the same as what it is from CoverWallet. However, Hiscox is a carrier and has control over how much policies cost. As a result, it can offer:
A monthly payment plan with no additional fees
Up to 5% off for home-based businesses
A 5% discount for buying multiple policies
Additional Features
Hiscox policyholders get access to an online policy management system where they can:
Create COIs
Request policy documents
Change business information on their policies
Update certificate holder information
Request loss runs and waivers of subrogation
Policyholders can also submit claims online, by phone, or via mail.
Simply Business: Best for Hard-to-insure Cleaning Businesses

Simply Business is another online insurance broker that can give cleaning business owners multiple quotes after they complete just one application. While Simply Business can offer both general and professional liability policies to all sorts of janitors, its mix of partners makes it the right choice for cleaning businesses with high-risk operations like window cleaning and chimney sweeping.
| Simply Business Strengths | Simply Business Weaknesses |
| --- | --- |
| Works with carriers that can write policies for risky operations | Only writes general liability and professional liability policies |
| Simple, online application returns multiple quotes in minutes | Financial rating and claims process varies by carrier |
| | Certificates take up to 24 hours to fulfill |
| | No online policy management |
Coverage Options
Like Hiscox, Simply Business has limited policy options for janitors and cleaners. It only offers general liability and professional liability coverage, and few cleaning businesses need the latter. However, general liability insurance is a fundamental protection, so getting good coverage at a fair price is essential. More importantly, Simply Business can offer policies to some cleaning businesses that might be denied by other carriers, including those that offer:
Exterior cleaning
Window washing
Power washing
Gutter cleaning
Chimney sweeping
Cost
Business owners with more risk, such as operations that take them above two or three stories, typically pay more for general liability. That said, small janitorial businesses pay around $500 to $900 per year for general liability policies from Simply Business. Annual premiums for gutter and chimney cleaners are more in the $14,000 to $18,000 range.
Additional Features
Simply Business does not have the bells and whistles you find with other online brokers and national carriers. It does not have a portal for policy management, nor does it offer immediate COIs. However, the application is easy, and quotes usually take less than a minute to appear.
Travelers: Best for BOPs

For cleaning businesses, Travelers offers a business owner's policy with broad coverage that you can customize to increase your business' protection. In addition to general liability, property, and business interruption insurance, Travelers' BOP automatically covers valuable papers and records as well as hired and nonowned autos. Plus, business owners can opt for several add-ons, including coverage for cyber and employment practices liabilities.
| Travelers Strengths | Travelers Weaknesses |
| --- | --- |
| Broad BOP with several available endorsements | No online application or quotes |
| Online claim reporting | No online chat assistance |
| Online policy management | |
| A++ (Superior) rating from A.M. Best | |
Coverage Options
The standout product from Travelers is its BOP, which combines general liability, commercial property, and business interruption, and that can be customized further with a variety of endorsement options. Janitorial and cleaning businesses can also turn to Travelers for:
Workers' compensation insurance
Commercial auto insurance
Commercial umbrella coverage
Costs
Unfortunately, Travelers does not share any cost information on its website, nor does it have online quoting capabilities.
Additional Features
Travelers policyholders can use its My Travelers® for Business to:
Pay bills
Report claims
Print insurance cards
Obtain policy documents
Create certificates of insurance
Complete annual audits
Access proprietary risk management tools and resources
Markel: Best for Contracted Cleaning Services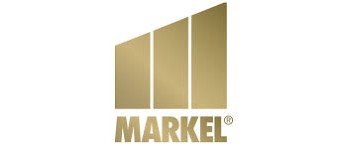 Markel is a specialty insurer that's a strong option for janitorial contractors because of the broad range of policies it offers. Janitorial contractors can go to Markel for commercial property insurance that includes equipment breakdown coverage. They can also tailor their coverage with endorsements to cover debris removal, outdoor signs, and pollutant cleanup. Markel also offers inland marine and commercial crime insurance as well as liability coverages for janitorial service businesses.
| Markel Strengths | Markel Weaknesses |
| --- | --- |
| Multiple coverage options available | No online application or purchasing |
| Online policy management available | No online chat assistance |
| Online claim reporting available | |
| A (Excellent) rating from A.M. Best | |
Coverage Options
In addition to the fundamental policies that most insurers offer, Markel lists two key coverages for contract cleaning businesses as automatically included in its policies. These are equipment breakdown insurance, which pays for damage to equipment caused by internal malfunctions and lost key coverage, which covers the cost of replacing locks if you lose your client's keys. Additionally, janitorial and cleaning contractors can choose endorsements to cover:
Employee theft
Debris or pollutant removal
Damage to borrowed property
Damage to outdoor signs
Costs
Markel is another insurer that does not offer quotes online or list minimum premiums on its site.
Additional Features
Like most of the other companies on our list, Markel policyholders receive an online account where they can pay premiums, download proof of insurance, and file claims. However, Markel goes one step further by partnering with companies to provide background checks on employees at a discounted rate.
How We Evaluated
Cleaning business owners looking for insurance tend to think that cost is king, so we looked at quotes from several insurers. However, the premium is not the only factor we considered. We also looked at what coverages each carrier offers as well as any features designed to make policy management and claims filing easier.
Bottom Line
Undoubtedly, janitorial and cleaning business insurance is expensive, but it's also crucial to your success. Make sure you weigh your options both in terms of cost and value before you pick your coverage. Otherwise, you may end up with a bargain policy that comes up short when you need it most.