20 Best Real Estate Closing Gifts for Sellers & Buyers
Real estate closing gifts are an effective way to celebrate the completion of selling or buying a new home while making sure your clients remember you and your excellent service. If you're gifting buyers, a thoughtful housewarming gift, such as home decor, kitchenware, smart gadgets, or even a local experience, will make them feel more welcome. The best closing gifts for sellers, on the other hand, can be memorabilia, one-month subscriptions, or a going away party—perfect for those relocating to a new city or state.
Here is a list of the best 20 closing gifts a real estate agent can purchase for their sellers and buyers:
10 Best Closing Gifts for Sellers
Giving closing gifts to sellers not only shows your gratitude and appreciation, but it is also an effective client retention strategy. Instead of chasing after new clients, this will help you build a healthy referral base. What's more, real estate closing gifts are tax deductible. To further reinforce your retention strategy, you can also give them inexpensive pop-by gifts regularly.
Check out our list of creative closing gifts for sellers:
1. Branded Gift
Price: Starts at 57 cents at AnyPromo
Branded items may come off as impersonal. However, if they're something practical and useful, they can be an enjoyable way to help your sellers remember you and your agency. When you use an online marketplace like AnyPromo, you can find a plethora of potential branded seller closing gifts. It can be a drawstring bag, a backpack, or even Apple AirPods—the trick is to buy an item that your client will surely use. You can have your business logo printed on the gift to remind your client of your exceptional service.
If you're looking for brandable goods that you can customize, visit AnyPromo. It is a one-stop shop that helps businesses create unique promotional products that perfectly represent their brand. It offers over 200,000 products at very competitive rates. You can even custom-design promotional merchandise that you can give as business gifts or use in your marketing campaigns.
2. Potted Plants
Price: Starts at $37.99 on Bonsai Empire
Potted plants make a wonderful addition to your clients' home foliage. If your seller is moving to another place, plants are meaningful going-away gifts that convey well wishes and good luck. Potted plants are not just beautiful decorative items, but are also good for the environment and your client's health. Plus, it's a lasting gift that will keep your clients thinking about you.
When gifting plants, always consider your client's care ability, the size of the plant, possible allergies, and toxicity. Some great options are succulents, money plants, lilies, and even potted herbs. You may also consider bonsai trees from the Bonsai Empire. These dwarfed plants symbolize harmony, peace, and all that is good in nature, which will leave a lasting positive impression.
3. Engraved Gifts
Price: Starts at $69 on Cutco Closing Gifts
Adding a few heartwarming lines engraved in your gift will make any ordinary gift special. It can be as simple as a spatula spreader, pizza cutter, or ice cream scoop with your client's name and your brand logo on it. You're not only showing your appreciation, but are also promoting your real estate business to your client's family and friends.
Choose a gift that is relevant to your client's interests. Your clients will appreciate a closing gift that represents their interests as it shows how attentive you were to them throughout the transaction. For example, if they are epicureans, gift them a personalized dining set or a wine subscription. If your clients love to go outdoors, find something they can take with them, like a dry bag or backpack on their next adventure.
4. BarkBox Dog Treat & Toy Subscription
Price: Starts at $35 per month on BarkBox
If your seller is a dog lover, a BarkBox dog treat and toy subscription would be a perfect closing gift that would surely tug at your client's heartstrings. You can choose several gift options for your client's special pup, which include toys, treats, and chews. You can either gift a one-month or a multi-month subscription, along with a customized gift note for your client and their pup.
Because pets can be picky, BarkBox will send replacements if your client's furry friend doesn't love their treats.
5. Personalized Book Subscription
Price: Starts at $42.99 at Coffee and a Classic
For your bookworm clients, giving a personalized book subscription is both a thoughtful and a thought-provoking closing gift they'll surely remember. If you're not sure which books to give them—after all, you don't know which ones they already have—book subscriptions can help you find interesting literature that your clients will love. For example, Coffee and a Classic will assist you in designing the perfect gift box that includes a customized book selection, a refreshing beverage, labels and design, as well as a customized thank-you card and packaging.
6. Sustainable Wine Bottle Platter
Price: $24 at Uncommon Goods
These eco-friendly, kiln-formed platters are made from recycled bottles that are paired with corked-topped spreaders—perfect for serving cheeses and appetizers during your client's dinner parties.
Gifting sustainable gifts like these is a wonderful opportunity to spread awareness about earth-friendly practices. Additionally, whether your client is telling the story of how they got the gift or how sustainable items support traditional artisan crafts, your name is bound to come up in some way. What's more, you're also promoting yourself as an environmentally responsible brand to prospects.
7. Hold a Going-away Party
Price: Varies
If your seller is moving to another city or state, consider holding a going-away party. Organize a small farewell gathering to officially close the deal and invite your client's friends and family members. If your client allows, you can hold the party in their home. You can also host the party in your office, so your client's friends and family know where to find you if they need an agent. At the end of the party, you can give away baked goods with your contact information on the packaging.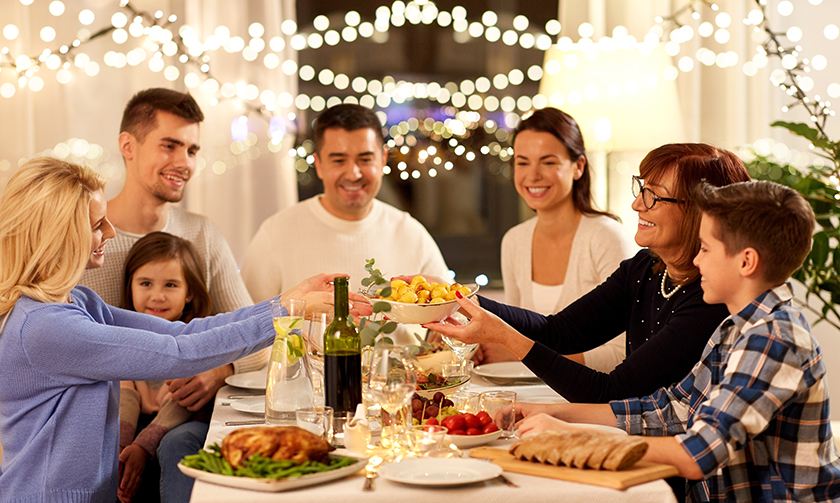 Hosting a party for your seller is a great opportunity to get referrals from your client and be introduced to new prospects. Furthermore, your existing and future clients will see you as more than just a real estate agent and as someone who is part of their network.
8. Create a Scrapbook of the Property
Price: Varies; starts at $2.56 on Mixbook
Selling a house is always an emotional journey for the homeowner. Giving your sellers a scrapbook of their property is a sincere way to close the deal. You can compile all the listing photos or grab some pictures from your client's social media to create a special memory book. To make the gift more fun and engaging, leave blank pages for your client to fill in. You can even add your business logo at the back of the scrapbook to help your client remember you and your business.
If you want your scrapbook to look more professional, use Mixbook to customize a memory book that shows the unique story of your client in their old home. Simply upload your photos on its software and choose the template, layouts, and backgrounds. Mixbook will have your photo book printed and sent to you.
9. Send a Beverage Subscription
Price: $10.99 per month at Panera Bread
If you don't want to send a cliched bottle of champagne, gift a one-month subscription of refreshing drinks instead. By buying them a gift card from Panera Bread, for example, you can treat your client to their favorite coffee, tea, lemonade, and soda for one month.
Though you can purchase a plastic gift card, you also have the option to email your client an e-gift card that they can use at any Panera nationwide. You can choose amounts between $15 and $100, and even personalize your e-gift card with a "thank-you" note.
A drink or food subscription is a unique closing gift that can remove the stress of moving or celebrate a momentous milestone such as selling a home. More importantly, this gift will make your client want to do business with you again or refer you to their network.
10. Gourmet Cheese & Wine Tray
Price: Starts at $34.99 on Gourmet Gift Baskets
Send your seller a gourmet cheese and wine basket straight to their home or bring a charcuterie board on closing day for a mini celebration once all the paperwork has been signed and completed. Giving them a gourmet food basket makes closing more special and adds to the celebratory mood. Before sending any food or beverage gifts, check if your clients have any food allergies, dislikes, or prefer not to receive any perishable items.
For a more personalized touch, you can have your client's name and your company logo engraved on the wooden charcuterie board. Your client can use the cheese board as an accent piece in their kitchen or serve meats and cheeses on it during special occasions. This is a low-key way to make sure your client remembers your gift for a long time. You can either buy a charcuterie board online, such as on Gourmet Gift Baskets, or assemble a special board yourself.
10 Best Closing Gifts for Buyers
Giving closing gifts to buyers is a thoughtful way of thanking them for doing business with you and congratulating them on their new purchase. When done right, your gift will make you memorable and help you nurture long-term relationships. Your clients may even refer you to their friends and family members in the future. Most importantly, gifts are always enjoyable—not just for the recipient but also for the giver.
Here are our top recommendations for buyer closing gifts:
1. Client-specific Gifts
Price: Starts at $30 on Evabot
Each client has different preferences depending on where they're at in their life, which makes gift-giving difficult. If you want to eliminate the guesswork and find a real estate closing gift that your client will truly like, try using an artificial intelligence (AI)-enhanced tool such as EvaBot. Sign up with Evabot and add your client's information and the amount you'll like to spend between $30 and $1,000. This will prompt the bot to reach out to gather your client's preferences in gifts they may like on your behalf.
Once Evabot has gathered information, it will send your clients a personalized gift, handwritten note, and packaging with your branding on it. Evabot is also excellent for choosing birthday gifts, pop-by gifts, and holiday gifts. Even better, data from Eva can be exported directly into your customer relationship management (CRM) tool.
2. Customize a House Sign for Your Client's New Home
Price: Approximately $55 on Etsy
Another practical buyer closing gift is a house sign that's customized for them. This is a warm way to welcome your client to their new home. Depending on your budget, you can have the sign made of carved wood, brass, copper, or aluminum. You can include your buyer's last name, date of home purchase, and the word "Welcome," so they can hang it on their entryway.
This gift will be a perfect addition to their residence's exterior design. A customized house sign will also constantly remind them of your exceptional service.
3. Framed Street Map Art
Price: Starts at $39 on Mapiful
If your buyer has just moved into the neighborhood, giving a framed map art of their new address is a creative way to welcome them. Because map art is unique, your clients can use it as home decor and hang it in their living room. Map art is also a conversation starter that can indirectly promote your name and business to your client's friends and neighbors.
You can check out customizable and print-to-order map art from Mapiful. If you want to give your client a sense of their neighborhood's past, consider framing a historical map of the city instead. Check out Maps of the Past to see if your city is available.
Time your gift appropriately. You can give gifts at closing or wait until your client has moved into their new home. Regardless of the timing, always give your gift based on your client's schedule and the type of gift you're giving. If you want to give them a meal delivery service, for instance, you can wait until they've moved in so they can fully enjoy your gift. If you're sending a framed art, you can deliver it at closing or wait until they're ready to hang it in their new home.
4. Hire a Professional Home Cleaner for a Day
Price: Ranging from $115 to $227
Moving can be extremely stressful, especially if the home is not move-in ready. A closing gift that your buyer will surely appreciate is hiring a home cleaner for a day. This will relieve some of the stress of moving—welcoming your buyers into a clean home. Hiring a home cleaner even just for a day will not only show you as a dedicated real estate agent but also as a friend who truly cares for them.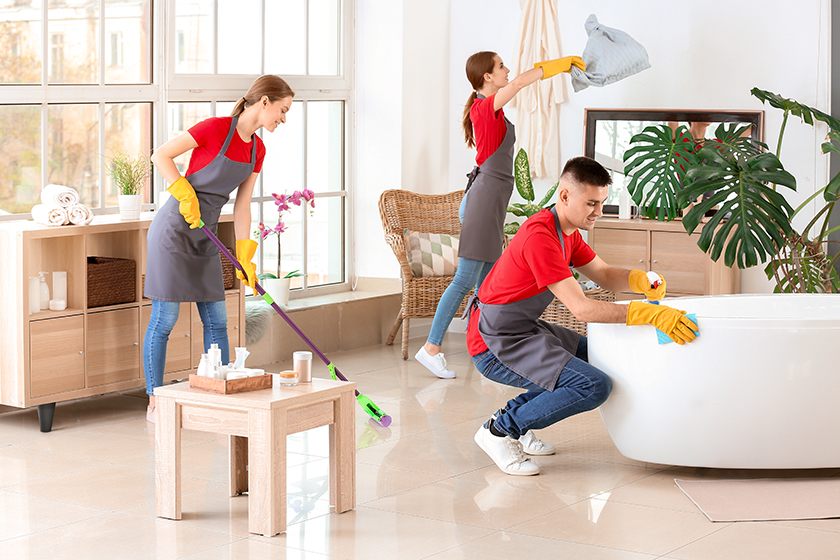 If you think a cleaner is not necessary, you can hire other professionals who can make moving easier, like interior designers and landscape artists for a one-day consultation with your clients. You can find professional home service for hire on Angi, Buckets and Bows, and Thumbtack.
5. Close the Deal With a Local Business Basket
Price: Starts at $25 on Adams Farm
Sending a gift box filled with local products is a simple, yet thoughtful way to show your appreciation to your buyers. A local business gift basket will also give them a sense of their new neighborhood. More importantly, this will boost your image as someone who knows and supports the local community.
Your gift basket can include fresh fruits, nuts, coffee, and other local products known in the neighborhood. To add your personal touch, add some baked goods you made into the mix, such as cookies and truffles.
6. Host a Housewarming Party
Price: Varies
If you want to bring your closing gift to the next level, hosting a housewarming party for your buyer is the way to go. It doesn't have to be a big fancy dinner, but could simply be a small weekend get-together over refreshing drinks and snacks.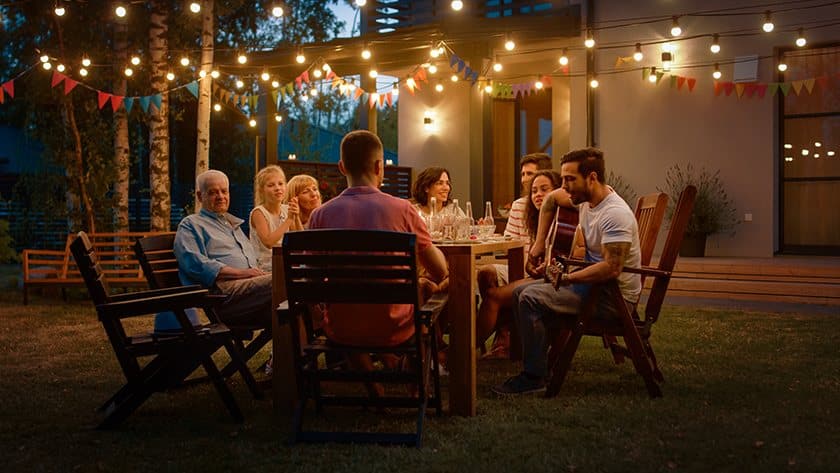 If your client allows, you can have the housewarming party in their new home and invite some of their family, friends, and neighbors. This is a great opportunity to meet new people in your locality and build connections with prospective clients.
7. Set Up a Photo Shoot With Your Clients in Their New Home
Price: Varies; hiring a professional photographer could range from $100 to $250 per hour
If you have professional photography skills, another unconventional yet memorable closing gift is doing a photo shoot with your client in their new home. This could be a fun bonding moment with your buyers. The great thing about this gift is that your clients can share these photos on social media and tag you, which is another indirect way of spreading the word about your service. If you want to go the extra mile, you can have one of the photos framed and give it on closing day.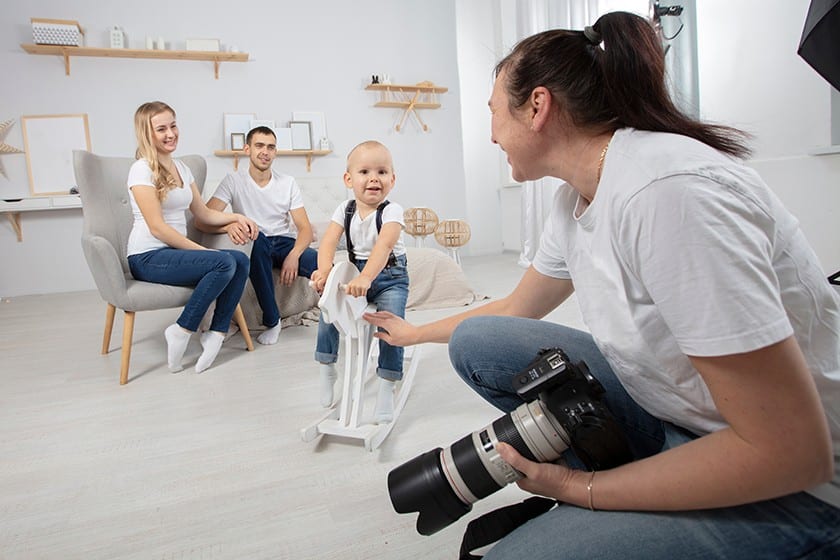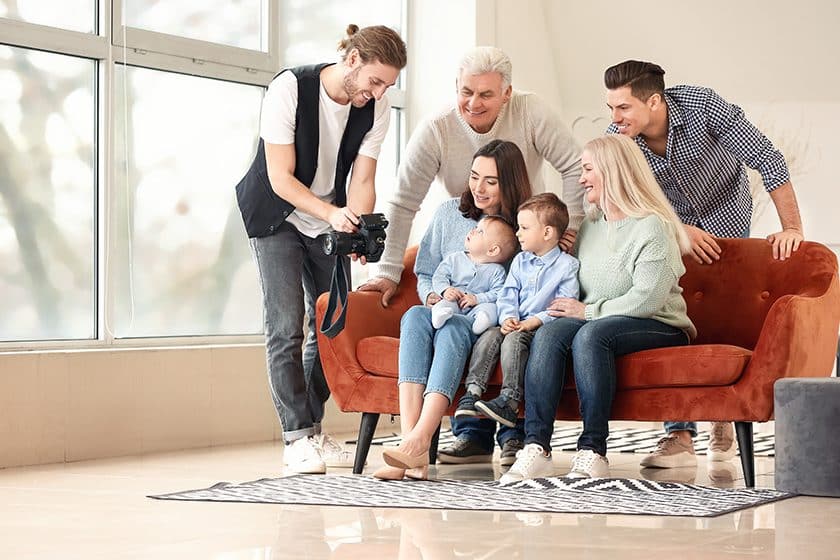 To make your photos look more professional, you can use photo editor software or graphic design platforms like Canva. However, if you're not confident with your photography skills, you can hire professional photographers at competitive rates on freelance sites like Fiverr.
8. Share a Local Experience
Price: Varies
Gifting a local experience instead of a material item can be more meaningful, especially to buyers who are moving to a new area. You can dine with them at a newly opened restaurant, share drinks at a well-known pub, or treat them to a food crawl at a night market. You can also buy them tickets or passes at local concerts, art exhibits, and other special events.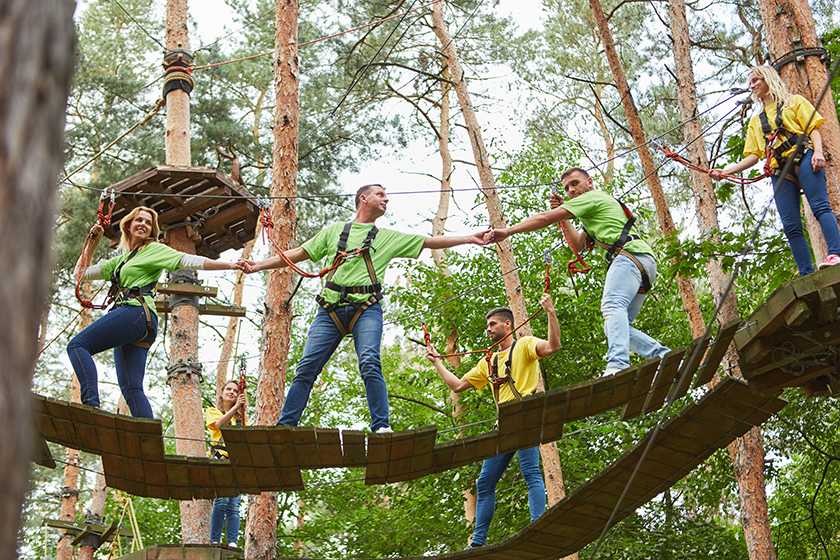 If your client is an active community member, you can attend a local gathering with them, such as marathons for a cause. You can even volunteer with them in a local fundraiser. This is also a brilliant opportunity to meet other potential leads while cultivating deep relationships with your existing clients.
9. Go High-tech With a Smart Doorbell
Price: Blink doorbell at $49.99 on Amazon
A smart doorbell is a useful closing gift that will give your buyer a sense of security, protection, and peace of mind as they move into their new home. A typical smart doorbell connects to your client's phone app and lets them see who is at their door. It even allows homeowners to answer their door from whichever location they're at. You can also gift other smart gadgets to your tech-savvy clients, such as smart lights, air purifiers, digital picture frames, or Amazon's Echo dot.
Consider the property when choosing a gift. Take the time to base the type of gift you give on the property your clients bought or sold. If your client is moving into a fixer-upper, they may appreciate a handy toolbox more than something that's for a move-in-ready house like hanging wall decor. Simply put, avoid giving exorbitant gifts that are not proportionate to the situation.
10. Personalized Practical Gifts
Price: Starts at 64 cents on Personalization Mall
You don't have to shell out hundreds of dollars just to let your clients know you appreciate them. Simple gifts can convey your gratitude without getting too crazy about the price. But instead of sending a generic "thank-you" card, give a personalized mug, a keychain, or anything that your client can use.
To celebrate your client's new home, consider giving a custom-made cake with a picture of the house on it. If you want to go the extra mile, you can frame a custom photo puzzle of the house that your buyer can hang on their wall—this will surely put you at the forefront of your client's mind.
Give personalized items without being too personal. While your gift should be something unique and creative, it should not be too personal. Stay away from religious and politically charged items, and generic store-bought gifts may come across as insincere. Customizing your gifts based on your client's personality and interest could speak volumes about how much you care about them.
If you need some unique gift inspiration, you can visit Personalization Mall's website. Whether it's apparel, kitchenware, or wall art, you can add your own custom design and logo to them. You can also grab a memorable photo of your client from their social media and have it printed on a cookie jar, pillowcase, or champagne bottle label.
Bottom Line
The best real estate closing gifts are those that are relevant to your client's personal interests and can help you stay on top of their mind for their future real estate needs. It can be a simple yet personalized item they can use every day, an unforgettable experience in your local community, monthly subscriptions, sustainable gifts, smart gadgets, or gourmet food baskets. Regardless of your choice (and the price of the gift), keep in mind that your top-notch service and well wishes will make closing more meaningful.