CMA software (Comparative Market Analysis) allows real estate agents to create data-rich CMA's and listing presentations quickly and easily. We looked at the most popular options and rising stars and decided to review Cloud CMA, Toolkit CMA, and House Canary. These companies covered the range for agents, teams, brokerages, and investors in terms of price, design, and ease of use. Read on for our comparison and review of these three options, as well as our top recommendations.
Best Comparative Market Analysis Software for Real Estate Agents: Cloud CMA
We chose Cloud CMA as the best CMA software for real estate agents because it lets real estate agents quickly and easily create data-rich and attractive CMA's and listing presentations. Even better, they offer goodies like pre written and designed listing presentations, a home valuation landing page, local school information, walk score, Yelp reviews, One Click CMA's, property tours, reports, and flyers.
Best CMA Software Comparison: Cloud CMA vs HouseCanary vs ToolkitCMA
Cloud CMA

House Canary

ToolkitCMA

$349.95 / year $499 / 2 years($34.95 / mo if paid monthly)
$54 / month for 10 CMA's $90 / month for 20 CMA's$180 / month for 50 CMA's
$192 / year
Yes
Yes
Online demo only

300+

163
500+
Easy
Easy
Medium
PDF, Ipad, & Android, PC/Mac

PDF, Excel

PDF, Ipad, & Android, PC/Mac,

Excellent

Excellent

Good




CMA "Value Report" (pdf)

click here

Listing Presentation: N/A





CMA, property reports, buyer tours, flyers, custom

Value Reports (CMA), Local & national market reports, Appraisal tools

CMA, property reports, buyer tour, flyers, custom

One Click CMA Home valuation landing page Neighborhood info
Local & national Market Reports+ Appraisal tools

None

Customer Support

Phone and email M-F 9:00-5:00 PT

Phone and Email M-F 9:00-5:00 (PST)
Phone and email M-F 9:00-5:00 EST
Best Overall Comparative Market Analysis Software for Real Estate Agents: Cloud CMA

Cloud CMA is a flexible, powerful and affordable CMA and listing presentation creation tool which is currently offered as a member benefit for over 300,000 real estate agents nationwide. If it's not offered by your association, you should strongly consider adding it to your arsenal. Here's why:
All-in-One CMA and Listing Presentation Creator + Extras
The main selling point for Cloud CMA is that they allow real estate agents to create, edit, and present data-rich and attractive CMA's, listing presentations, reports, flyers and custom presentations. While HouseCanary offers rich historical data and future market predictions that are claimed to be 99.3% accurate, you're left on your own to build your actual presentation. ToolkitCMA offers the same basic functionality, but their interface is clunkier, their finished CMA's are less attractive, and they don't offer any unique features that Cloud CMA or HouseCanary doesn't.
One Click CMA
With Cloud CMA's One Click CMA, you can send out fully featured, up-to-the-minute accurate CMAs, buyer's tours, or property reports as easily as sending an email. All you need to do is address your email to CMA@cloudcma.com to send a CMA, tour@cloudcma.com to send a buyer's tour, or property@cloudcma.com to send a property report. Then you can sit back and have a cup of coffee while your "assistant" slaves away preparing your presentations.
Home Valuation Landing Page
Incredibly, Cloud CMA also offers a home valuation landing page for free with their CMA software. Once you have an account, you can start generating seller leads with a link in your email signature, website, Facebook ads, or anywhere else online you're likely to attract seller leads. After clicking the link, leads are taken to a landing page that asks them to give their personal info in return for a CMA. Once they do, Cloud CMA will send you the lead's information.
Wow Homeowner's with Zillow Reviews, Walk Score, School Info + More
Another great feature of Cloud CMA is they don't just pull in MLS data. Your CMA and listing presentation can also include the following:
Agent reviews from Realsatisfied, Reach500, and Testimonial Tree
Zestimate price comparison
Walk score
Yelp Reviews for local restaurants
Local photos
Local school information
Since their CMA's, listing presentations and reports are fully customizable, you can include as little or as much of this info as you want.
Drawbacks & Limitations of Cloud CMA
The only real drawback to Cloud CMA is that they don't allow agents to embed videos or matterport tours in their presentations. This is not the end of the world of course-agents can always add a link to a video or tour hosted elsewhere-but it would be nice to have the option.
Best CMA Software for Depth of Data and Market Analysis: HouseCanary

With a recent $33 million cash infusion from investors like Google's Eric Schmidt, HouseCanary is poised to make a big splash in the real estate data and analytics market. There's a very good reason you should pay attention to them too: They offer the kind of access to big data and analysis that was only available to big banks and appraisers until very recently.
Pulling From 40 Years of Historical Data Means More, and Better Comps
The perfect comp for any home is one that's identical to yours, right next door, and sold yesterday. Of course the odds of finding a comp this dead on by combing through a few years of MLS data is nearly impossible. But what if that perfect comp sold 15 years ago?
HouseCanary uses sophisticated algorithms to find that perfect comp, even if it did sell back in the days when Eric Schmidt was still in college. Their algorithms then take that sale and update the price to reflect 15 years of price trends, inflation etc.
Predicts Home Values and Market Forecasts with Pinpoint Accuracy
Any agent who's pitched a homeowner has had to answer the dreaded Zillow question: "But Zillow said my house was worth 30% more than your CMA does…" In fact, the question is so common that Cloud CMA even addresses it with a factual rebuttal it in their listing presentations. While you know Zillow's Zestimate accuracy ranges from a 5% error rate in some zip codes, to 10 or even 20% in others, your homeowner probably doesn't.
HouseCanary on the other hand claims that their algorithm and data sets are so good that they can pinpoint a home's value with only a 5% error rate across the board. Even more impressive, they claim their algorithms can also predict your listing's value in 3 years with a staggering 99.3% accuracy. That makes a HouseCanary report a killer value add for buyer clients as well. "Look, the data show the value of this home is expected to rise by XX% in the next three years. I think we can safely up our offer by XX% and still get you a great ROI"
Big Data & Analytics: Your Ace in The Hole to Win Over Homeowner's in Competitive Markets
Let's face it. If you're trying to swim with the sharks in New York, San Francisco or LA, you're going to need to need all the help you can get. Great Zillow reviews and a winning personality will only get you so far. Using big data and analytics from HouseCanary can be your ace in the hole.
Think about it. If you land a listing appointment is say, Beverly Hills, chances are a superstar agent like Ben Bacal or Peter Lorimer has pitched them too. He's going to tell them how he managed to get $50 million for the house down the block. That's some deep market knowledge to compete with. Offering data from your own work and the big data and analytics from HouseCanary might let you keep your head above water.
Your Potential Clients Deserve and Expect Second and Third opinions
Even if you have the market knowledge, sales skills, and $3,000 pant suits to match, why wouldn't you spend a few extra dollars to get a second and third opinion on your valuation? Why not put together your own CMA with Cloud CMA, then spend $9 to get a more in depth valuation and forecast from HouseCanary and present both?
Drawbacks and Limitations of HouseCanary
First and foremost, HouseCanary's presentation tools are rather limited. By rather limited I mean it doesn't have any. You get your CMA (which they call a Value Report), and then you're on your own to build your pitch deck.
Lack of direct MLS integration is also an issue for HouseCanary. While they use MLS data to come up with their valuations, they're not pulling all of that data into the CMA. You might need to add number of bedrooms, square footage, and listing pictures yourself. That's an hour or two of your time (or a great task for your real estate virtual assistant.) that could be spent cold calling FSBO, door knocking, or showing.
Best Basic Comparative Market Analysis Software for Agents: ToolkitCMA

Okay. Let's face it, there are some people in our industry who make millions without relying on flashy software. They have their pitches honed so well that they could present their CMA on the back of a cocktail napkin and still land 8 figure clients. If you want something simple that just WORKS, then ToolkitCMA will get the job done and get it done quickly without much of a learning curve.
In addition, Toolkit CMA currently works with more MLS's than the other two platforms. You may already have ToolkitCMA integrated into your MLS or offered for free by your brokerage.
Drawbacks & Limitations of ToolkitCMA
The only real drawbacks to ToolkitCMA are the dated look and feel of their interface, CMA's and listing presentations. Even though they may have the same information, a presentation that looks and feels dated will not stack up well with one that's more modern looking. There's no escaping the fact that aesthetics matter in our industry.
In the world of real estate CRM's, Top Producer has the same issues. Good functionality, but a dated look and feel that makes it just not a very pleasant place to spend your time. We're hoping these companies start taking design as seriously as they should.
In-Depth Review: Cloud CMA vs. House Canary vs. ToolkitCMA
Pricing
As with most SAAS software, pricing for CMA and listing presentation software is generally only available via monthly subscription. However, HouseCanary slightly bucks this trend by offering a la carte reports for $9 each. However, both Cloud CMA and HouseCanary offer different pricing packages for agents, teams, and brokerages. Here's how they stack up.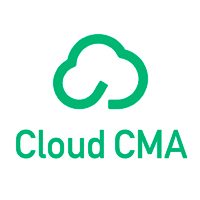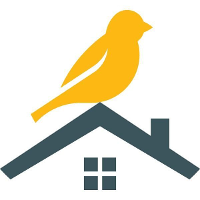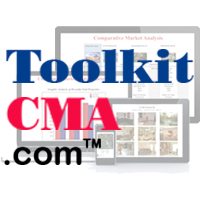 ---
MLS Coverage
MLS partnership and integration are very important criteria to consider when choosing CMA software. After all, if it doesn't work with your MLS, there's no point in buying it. That said, if there is enough interest, each company should be able to strike a deal with an individual MLS.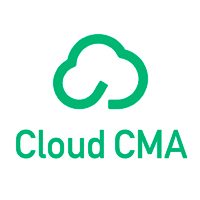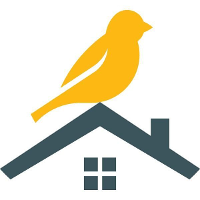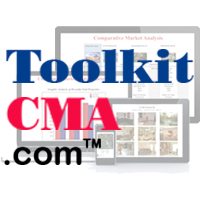 ---
Ease of Use
In order for agents to start using these programs, they need to be easy to use. Agents who use their MLS or produce their own reports with excel, powerpoint etc. can be reluctant to switch over unless the platforms are easy to use. With some slight variation all three programs we tested were easy to use.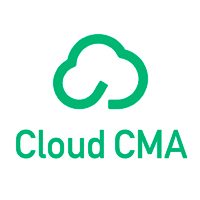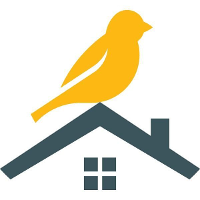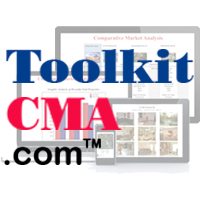 ---
CMA Format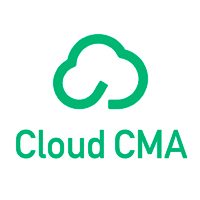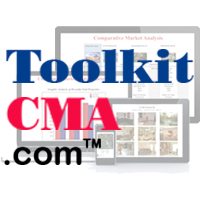 ---
CMA Design and Layout
Let's face it, if aesthetics didn't matter we would all be pulling screenshots from the MLS and emailing them to our clients. Here's how the three platforms fared for design and layout.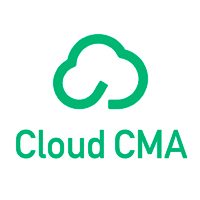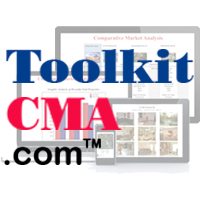 ---
Types of Reports & Presentations
Like most real estate software these days, Cloud CMA, HouseCanary and ToolkitCMA all offer a swiss army knife of features for real estate agent. Here's a quick overview of the other reports you can generate with each product.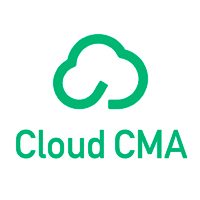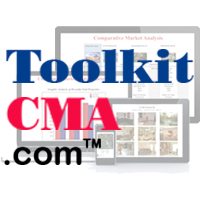 ---
Unique Features
Here's a quick rundown of the unique features of Cloud CMA and HouseCanary. ToolkitCMA is a solid product that many successful agents use, but doesn't have any features the other two don't.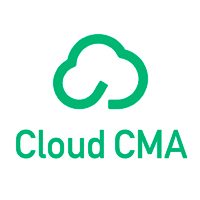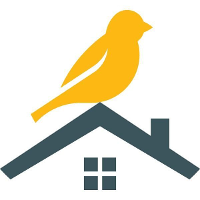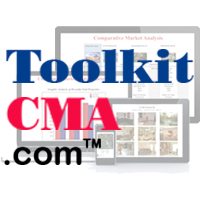 ---
All CMA Software Options
| CMA Software | Best For |
| --- | --- |
| Your MLS | Realtors on a budget |
| Touch CMA | Video and Matterport |
| | Realtors on a budget who want a simple tool |
| | Best Overall CMA Software |
| RPR | Realtors on a budget |
| HomeSnap.com | Homesnap members |
The Bottom Line
If you want to impress your homeowner with your real estate marketing and nab the listing, the best CMA software for the job is Cloud CMA. It lets you produce well designed CMA's, listing presentations, property tours, and flyers. Even better, you can send out CMA's and reports with a simple email and get a free home valuation landing page.
While Cloud CMA is our top pick for best CMA software, if you want to compete with the sharks you should strongly consider using HouseCanary to provide more data, and more comps to seal the deal.