Your personal credit score plays a significant role in both your ability to qualify for business loans and the terms that lenders will offer you. Bad credit or thin credit will cost you money and limit your opportunities. A good credit repair service can help you effectively dispute credit reporting errors, resolve old accounts, and improve your credit score. In this article, after looking at a number of credit repair companies we compare two of the leading credit repair companies and give you our top pick for small business owners.
If you have a low credit score (under 660 – you can check yours here for free) this guide will help you find a reliable partner that can help you get your credit back on track. If you have a small business debts that are holding you business back, you may want to read our article on small business debt relief before spending time and money trying to improve your credit score. 
Best Credit Repair Company for Small Business Owners:
My Credit Group is our top pick for small business owners looking to improve their credit because their services go well beyond the standard services offered by most credit repair agencies. They are the only credit repair company we reviewed who's standard plan includes debt negotiation and debt settlement at no additional charge. They will also advise you on the establishment of new credit lines. Plus, they have an A+ rating with the Better Business Bureau and excellent customer reviews. 
My Credit Group vs. Lexington Law
$79
$99.95 - $119.95
$79

Standard: $79.95 Premier: $99.95 PremierPlus: $119.95

Credit report & score analysis

Personalized plan to improve score

Dispute items on credit report

Debt validation

Debt negotiation and settlement

Pay for deletion

Help in opening new credit lines to boost credit

Help with Dun and Bradstreet business credit report**

Must provide your own D&B report

Credit report & score analysis

Personalized plan to improve score

Dispute items on credit report

Debt validation*

Credit score monitoring*

Cease and Desist Letters**

FICO® Score Tracker**

Identity Protection**

Personal Finance Tools***

Only in Premier Plan of $99.95/month **

Only In PremeirPlus Plan for $119.95/month

Unlimited

Unlimited

Yes

Yes

Phone and email support and online account management
Phone, email, and live chat support and online account management

Refund Policy

Refund available for the month only if services aren't completedCancel Any Time
Refund available for the month only if services aren't completedCancel Any Time
Excellent
Good
Best Credit Repair Service for Small Businesses: My Credit Group 

My Credit Group is our pick for the top personal credit repair company because they have the widest range of services for a relatively low price. Their initial fee, at $99, is a bit on the high side, but the ongoing monthly fee of $79 is very affordable and a great value for the services they provide.
My Credit Group offers a lot of bang for the buck. This company will do the basic things that most credit repair companies do, including reviewing your credit report, analyzing your score, and filing disputes to have errors removed. But they will go a step further by negotiating and settling debt on your behalf with creditors and collection agencies. They even try to arrange pay-for-deletes, where a collection agency will delete the collection item from your credit report for payment of a negotiated amount. This can lower the amount of money you owe and raise your credit score.
On top of their wide range of services, My Credit Group receives excellent customer reviews and an A+ rating from the Better Business Bureau. 

Lexington Law is a consumer protection law firm that also provides credit repair services. They're the largest provider we reviewed, and as a law firm, Lexington Law has several consumer protection attorneys and paralegals on staff. After you sign up with the firm, you will be assigned a team of paralegals who you can call, email, or live chat with if you have questions. You can also track the progress on your credit file online.
While most people don't require legal staff or legal assistance to rebuild their credit history, some may have a difficult or complicated credit background. In those cases, Lexington Law may be a good choice because, according to Randy Padawer, Consumer Education Specialist at the company, "Lexington Law invokes a larger legal buffet" than competitors. The attorneys on staff can dig deep into a client's credit problems and leverage relevant federal and state statutes to help clients whose credit may have been impacted by medical issues, divorce, military service, identity theft, etc.
Lexington Law gets pretty good reviews, but not as positive as My Credit Group. Part of this is due simply to the fact that they are a larger company and take on more clients.
Is a Credit Repair Company Worth the Money?
FICO Credit Score Range: 300 - 850

Raising Your FICO Score 40 Points Could Make A Huge Difference On Your Business's Cash Flow When Taking Out A Small Business Loan

Alternative Loan with OnDeck
Marketplace Loan with Funding Circle
SBA Loan with SmartBiz
Applicant's Credit Score
580
620
660
Applicant's Loan
$100,000
$100,000
$100,000
Typical APR
~40%
~12%
~6.25%
Max. Term
3 Years
5 Years
10 Years
Monthly Payments
~$4,800
~$2,330
~$1,125
Cash Flow Savings
~50% Less than Alternative Loan
~50% Less than Marketplace Loan
Credit repair companies often get a bad rap for ripping off customers. There unfortunately are many shady services out there that make false promises and overcharge customers, which makes it difficult to separate the good companies from the bad apples.
Even a legitimate credit repair company can't help every person with bad credit. Negative but accurate information on a credit report can't legally be removed, so the main situation in which a credit repair company can help you is if you have a lot of errors on your report.
When Credit Repair Services Can and Can't Help
A credit repair company won't be of much help if your credit report is littered with negative but accurate information. Bob (not actual name), an attorney and law firm owner who asked to remain anonymous, said he used Lexington Law a decade ago to boost his credit. The service didn't help him, he says. "They just sent out letters claiming lates/charge-offs weren't accurate. The credit bureaus removed the negative items for 30 days while they looked into the issue and then the negative items came back onto the report once the creditor confirmed the negative activity."
On the other hand, if there are genuine errors on your credit report, a credit repair company can help you navigate the system and gets those errors removed. Becky Blanton, a writer and TED Global speaker on homelessness, used Lexington Law and saw her credit score go up by 40 points in 2 months. "There's a lot of letter writing, date tracking, follow-up and information you need to know to do it yourself. Lexington Law simply has that system in place and does it well." Lexington Law helped Blanton dispute debt that wasn't hers and bills that went into collections even though they had already been paid.
If a debt is correctly reported, you'll need to make some arrangement with the creditor or collection agency. My Credit Group is the only credit repair agency that we reviewed that assists in debt negotiation, debt settlement, and pay-to-delete as part of its standard plan.
The time it takes to see results depends on your credit history. You could begin seeing results in 1-2 months, but most credit repair companies suggest that you remain in their program for 3-6 months to see the biggest improvement in your score.
If You Want to Repair Your Credit Yourself
Anything that a credit repair service charges you for, you can do yourself for free. For instance, you can get free access to your credit report (but not your credit score) at AnnualCreditReport.com. You can check your credit score for free here. But doing so takes time and energy – two things in short supply for most small business owners.
The value add of a credit repair company is the time, energy, and stress they will save you by contacting creditors, collectors, and credit bureaus and filing disputes on your behalf. Also, because of their experience, credit repair companies know which big-impact items to focus on and which can be ignored. Some credit repair companies, such as My Credit Group, will also go two steps further and help you resolve old debts and advise you on opening new credit accounts.
Tamika M., who used a credit repair service in the past, says she would use a credit repair company for part of the work if she had to do things over again. "I would recommend credit repair companies to a friend if he or she felt very overwhelmed by the entire process of addressing negative/delinquent credit. They are a great way to get started with cleaning up your report and from there, I would recommend a free option to finish it up."
If you'd rather do the work yourself, we suggest contacting a non-profit credit counseling agency. They typically won't file disputes or negotiate debts for you, but they can provide you with credit education resources for free or for a nominal cost. They can also help you develop a budget and debt repayment plan.
Below, we provide an in-depth overview of My Credit Group and Lexington Law.
In-Depth Review of Credit Repair Companies: My Credit Group vs. Lexington Law
Cost of Credit Repair Companies
My Credit Group
Lexington Law
Initial Set Up Fee
$79.00
$99.95 - $119.95
Monthly Fee
$79.00
Standard: $79.95
Premier: $99.95
PremierPlus: $119.95
One Time Add-Ons
None
None
Contract
Month-to-month
Month-to-month
Although there are exceptions, most credit repair companies will have two charges. First, they charge you for account setup and initial work: getting your credit reports, analyzing your credit history, and developing a personalized plan to improve your credit score. For further help, including dispute filings and creditor negotiations, you may need to pay the monthly subscription fee since it generally takes a minimum of 30 days to start seeing results.
Fortunately, none of the services we reviewed here lock you into an annual contract. Once you have reached your desired credit goals, you can cancel the subscription.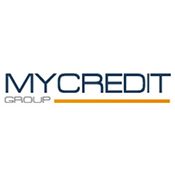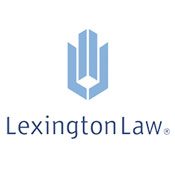 ---
Available Services at Credit Repair Companies
The purpose of a credit repair agency is to analyze your credit history and take action that increases your credit score. To achieve this, they will do two things:
Analyze your credit report and provide recommendations on how to improve your score. These recommendations may include paying bills on time going forward, not applying for new loans, paying down credit card debt, etc.

Conduct investigations and/or file disputes to remove errors from your credit report. Legally, you cannot remove negative but accurate information from your credit report. If there are errors or unverifiable data in your credit report, the credit repair company will help you investigate the details and if necessary, dispute the errors.
Both of these things work together to improve your credit score.
We like My Credit Group because their efforts don't stop at simple investigations and disputes. They will take further steps to improve your credit rating, such as settling debt and arranging  pay-for-deletes (where the collection agency agrees to withdraw reporting of the account from your credit report if you pay a negotiated amount), and advise you with opening new credit accounts to improve your credit score.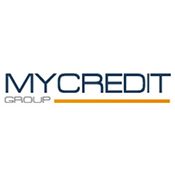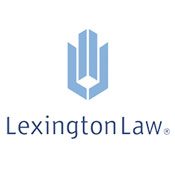 We think add-ons like credit monitoring and identity protection will not have significant value for the majority of small business owners unless they have been victims of identify theft in the past. Otherwise, a semi-annual review of your credit reports should be sufficient.
---
Pace of Investigation & Dispute Filings
One benefit of a credit repair service is that they will investigate and dispute unverifiable items or errors on your credit report. As a result, you may begin to see your score improve in 1 month, but it normally takes about 3-6 months to see the full difference in your score. The pace at which the companies investigate and dispute negative items affects how long you need to pay the monthly subscription fee.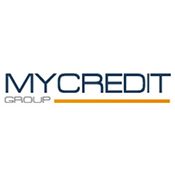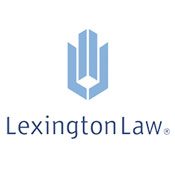 ---
Credit Repair Company Licensure & Regulation
Under the Credit Repair Organizations Act (CROA), the Federal Trade Commission (FTC) sets out certain guidelines that credit repair companies have to meet to safeguard consumers. However, they're primarily regulated at the state level. Credit repair firms need to get licensed by their home state and register with the state attorney general or other appropriate state entity. Registration and licensure doesn't guarantee that a credit repair company is offering a good product and quality services, but it does show that the firm complies with certain consumer protection laws.
In addition to licensure and registration, credit repair companies should ideally be bonded. This means that the company is insured and backed by a surety company if it is sued and needs money to cover litigation costs or other losses.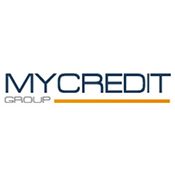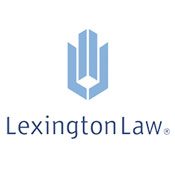 ---
Customer Support
Credit repair companies will typically assign a credit specialist to work with you. It is important to be able to reach him or her as needed. Though email and phone support are both important, be careful not to send sensitive information, such as your social security number, via email. Some conversations are best had over the phone because your account rep can verify your identity.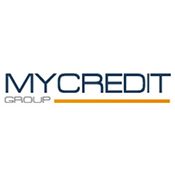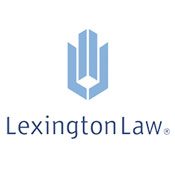 ---
Credit Repair Company Customer Reviews
It can be difficult to separate the legitimate credit repair agencies from the shadier operations. Customer reviews provide a basic guidepost to help you select a reputable service.
When reading customer reviews of credit repair companies, it's important to discern between legitimate red flags (false promises, poor customer services, billing disputes) vs overall dissatisfaction because a credit score didn't get raised to 700+. Credit repair companies can't magically change or erase their customers' credit history. They can only correct inaccuracies in reporting and, in the case of My Credit Group, help to resolve outstanding debts.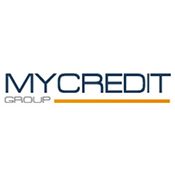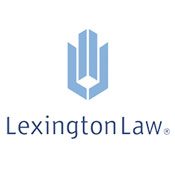 ---
The Bottom Line 
Credit repair companies can help you improve your credit score in some cases. If you have a number of high interest rate debt with weekly or daily repayments, read our in depth guide to small business debt consolidation loans.  Reducing your debt and improving your credit score  will help you more easily qualify for better business loans, business credit cards, and more. Of course, you can always take steps to improve credit on your own, but this a time consuming, frustrating commitment to make. A credit repair company can save you time and they have expertise in knowing which actions will have the biggest impact to your score.
If you do decide to use a credit repair company, we recommend My Credit Group as an affordable, comprehensive service. Lexington Law is a more expensive alternative for those interested in add-ons like identify and fraud protection. We recommend scheduling a free consultation with My Credit Group to learn your credit repair options.