Every agency is different and has individual needs for managing customer relationships and marketing activities in a CRM. We've analyzed 12 CRMs for agencies and developed a list of the top six CRMs that help both small and full-service providers manage their business based on features such as customer support, ease of use, and affordability.
Top 6 CRMs for Agencies 2019
| Agency CRM | Best For |
| --- | --- |
| | (Best Overall) Agencies that want an easy-to-use platform with exceptional live customer support |
| | Creatives that want to manage and collaborate on sales and client projects |
| | Agencies that want a CRM with robust social listening features |
| | Teams that want an integration-ready CRM designed for visualization and reporting |
| | Small boutique agencies that want a free CRM with a simple interface |
| | Larger groups wanting to connect their sales and marketing activities to other departments |
How We Evaluated the Best CRMS for Agencies
There is a broad range of CRMs offering features that work better for specific industries like advertising service and marketing groups than others. For agencies, we evaluated the best CRMs based on criteria such as price, marketing automation, user experience, document storage, social tracking, reporting, analytics, and collaboration features.
The criteria we used to evaluate the best CRMs for agencies include:
Price: We examined how expensive the software is, especially for small businesses with a limited budget.
Ease of use: We looked at how easy the CRM is to use on a daily basis.
Customer support: We assessed the level of customer support the CRM offers, from onboarding to ongoing support.
Mobile app: We examined if the CRM has an easy-to-use mobile app that users can update on the go.
Payment integrations: We looked at if the CRM includes a way to send invoices and for customers to send payments within the CRM without having to add a step within another program.
Marketing automation: We checked to see if the CRM includes a marketing funnel as well as a sales pipeline.
Reporting and analytics: We explored options for robust reporting and analytics for sales and marketing activities, and checked to see if a product offered additional benefits like machine learning or artificial intelligence.
Social tracking: Agencies need to be able to track their clients' social performance, so we assessed if each could oversee social insights.
Document storage: We looked at if the CRM could store sales proposals and marketing materials without having to search for them in another place.
Collaboration features: Rather than working in silos like some sales organizations, agencies must work together to provide the best overall experience for their clients. We looked to see if the CRM had intuitive collaboration features across departments.
We recommend Hatchbuck as the best overall CRM for agencies. It has excellent customer support and offers an easy-to-use interface that keeps agencies on the same page. Here's how the six providers we evaluated stacked up against each other on price, features, and support.
Hatchbuck: Best Overall CRM for Marketing Agencies

Hatchbuck is an intuitive CRM that makes it easy for agencies of up to 10 users to manage their sales and marketing activities. Plans range from $49 per month for the Starter version with one user to $249 for up to 10 users in the Professional plan. It's best of agencies that want comprehensive online support, easy-to-navigate self-guided tours, and an excellent user experience.
Hatchbuck Pricing
Hatchbuck offers plans for solopreneurs running their own agency and has plans for teams of up to 10 people. The Starter plan starts at $49 per month and the Professional plan covers up to 10 people at $249 per month.
Hatchback Tiered Features
| | Starter | Small Biz | Team | Professional |
| --- | --- | --- | --- | --- |
| Pricing | $49/month for one user | $99/month for three users | $149/month for five users | $249/month for 10 users |
| Online Knowledge Base and Live Chat | ✔ | ✔ | ✔ | ✔ |
| Email Marketing | ✔ | ✔ | ✔ | ✔ |
| Marketing Automation | ✔ | ✔ | ✔ | ✔ |
| Quickstart Onboarding (1 hour) | N/A | ✔ | ✔ | ✔ |
| Premium Onboarding (3 hours) | N/A | N/A | ✔ | ✔ |
| Hatchbuck Mobile | N/A | ✔ | ✔ | ✔ |
| 30 days Dedicated Consultant | N/A | ✔ | ✔ | ✔ |
| 60 days Dedicated Consultant | N/A | N/A | ✔ | ✔ |
Starter Plan
The Starter plan only includes one user, but it still has a lot of rich features weaved into an extremely easy-to-use platform. It costs $49 per month and includes marketing automation, email marketing, and website lead capture, which is critical for agencies that rely on email marketing and finding new leads easily. You're also allowed 300 contacts and 3,750 emails per month, which is higher than any other starter plan we've looked at.
While the other plans have more customized onboarding features, there's a great knowledge base and live chat on the Starter plan. However, it doesn't come with the mobile app like HubSpot's free CRM or Pipedrive's lower-cost plan. Therefore, it's best for solopreneurs who want software that's easy to use and spend most of their time in the office rather than out in the field.
Small Biz Plan
This plan covers up to three users for $99 per month. It offers everything the Starter plan does and adds on valuable features such as the mobile app, phone support, and 30 days of access to a dedicated onboarding consultant. In this plan, you're allowed 3,000 contacts and 15,000 emails per month, which is a very generous amount for the cost of the plan.
This plan is best for small agencies that want a custom onboarding experience and the ability to add more contacts. It's also helpful for agencies that have sales reps and project owners who are constantly on the go and want to use the mobile app when they're in the field.
Team Plan
The Team plan offers everything the Small Biz plan does with a couple of additions. It covers up to five users for $149 per month and extends the customer onboarding experience. This plan gives teams three hours of dedicated live training along with 60 days of support from a dedicated consultant. You can have 10,000 contacts and 50,000 emails in the Team plan.
This plan is best for growing agencies that want extended support from a customer onboarding specialist. It's also good for teams that have a large prospect database and need to send a large number of emails through their CRM.
Professional Plan
The Professional plan is just like the Team plan, but it's for larger groups. It supports up to 10 users for $249 per month and allows for 25,000 contacts $125,000 emails per month. This plan also offers three hours of live training as opposed the one hour on the Team plan.
This plan is best for a larger organization that has a bigger database and needs to accommodate more users. It also includes a business strategy session and a six-month health check-up, making it great for teams that want customized, comprehensive customer support.
What Hatchbuck Is Missing
Hatchbuck has an excellent user experience, but it lacks access to its mobile app, which is unusual for a CRM. Therefore, teams that are just starting out and that will be in the field a lot might want to consider an alternative like HubSpot. It also lacks customized onboarding on the Starter plan.
What Users Think About Hatchbuck
Many Hatchbuck users say that the platform is user-friendly and efficiently streamlines their email marketing. Some people said it lacks public development strategies and a few people experienced bugs with the software.
Where to Find Hatchbuck
Hatchbuck is a comprehensive, intelligent CRM that helps agencies score leads to nurture prospects and manage their sales pipeline, and it provides robust customer support. Visit their website to learn more, take a self-guided tour, and sign up for a live demo.
Podio: Best CRM for Agencies Needing Document Collaboration

Podio is a CRM that brings together sales and design teams with software that keeps everything in one place. Users can attach files related to a project, add comments, and view statuses from different departments to make collaboration easier. Pricing ranges from free for five employees to $24 per user, per month for the Premium plan. It's best for teams wanting a CRM that fosters sharing, bringing together their entire team—rather than just the sales department.
Podio Pricing
Podio has four plans ranging in cost from free with basic task management tools up to $24 per user, per month in the Premium plan, which includes interactive dashboards and advanced workflow orchestration. The Basic plan includes features like user management and the Plus plan adds features such as automated workflows and read-only access.
Podio Tiered Features
| | Free | Basic | Plus | Premium |
| --- | --- | --- | --- | --- |
| Pricing | Free for up to 5 users | $9/user per month | $14/user per month | $24/user per month |
| Task Management | ✔ | ✔ | ✔ | ✔ |
| Apps and Workspaces | ✔ | ✔ | ✔ | ✔ |
| Unlimited Items (Contacts, Sales Leads, Projects, etc.) | N/A | ✔ | ✔ | ✔ |
| User Management | N/A | ✔ | ✔ | ✔ |
| Automated Workflows | N/A | N/A | ✔ | ✔ |
| Read-only Access | N/A | N/A | ✔ | ✔ |
| Contact Sync | N/A | N/A | N/A | ✔ |
| Interactive Sales Dashboards | N/A | N/A | N/A | ✔ |
| Advanced Workflow Orchestration | N/A | N/A | N/A | ✔ |
Free Plan
The Free plan offers a simple CRM for up to five users that includes task management, apps, and workspaces, which allow you to collaborate with specific groups of people. It's limited to 500 items across all your apps and workspaces. It also includes access to the mobile app, document storage, a community forum, tutorials, and webinars for customer support.
While the Free plan doesn't offer automated workflows or unlimited items, it does offer a mobile app, unlike Hatchbuck's least expensive option. It's a good choice for small teams that want to collaborate among departments and share information easily, even if they are on the road or work remotely.
Basic Plan
This plan expands on the Free plan by adding unlimited items and a user management feature that allows administrators to control what other users have access to view and update. It also lets you add unlimited external users, so customers and stakeholders can view certain parts of a project.
This is a great plan for agencies that have more than five users and need to have more than 500 items. It's also a good choice for teams that want to include their stakeholders and customers in the CRM for communication purposes.
Plus Plan
This plan helps teams save time by adding in automated workflows, so if one action happens, such as a lead clicking on a link, they can be sent an automated email rather than having to do it manually. It also gives the option to share items with "read-only" access, so the user can't change anything, but they can stay in the loop on the project.
This plan is great for teams that want access to all of Podio's other features but want to be able to automate parts of their sales and marketing processes. However, it lacks email marketing, such as what Hatchbuck offers.
Premium Plan
This plan builds on the Plus plan and offers advanced features such as contact sync with PieSync, which syncs your customer data across all your apps and devices. Podio offers it for free for six months, but doesn't say how much it costs to keep this feature. It also has an integration with Plecto that lets you create an interactive sales dashboard, but that is also only included for six months.
This plan is great for larger teams that want to be able to sync contacts across several devices and apps. It's also the best choice for teams that want advanced reporting features so you can see where you're hitting your goals and where you need to improve or change sales tactics.
What Podio Is Missing
Podio has a great product with several integrations, but lacks robust customer support. They offer a knowledge base, tutorials, and webinars, but they lack onboarding training, live chat support, and phone support similar to what Hatchbuck and HubSpot CRM offer.
What Users Think About Podio
Many Podio users say it has an intuitive user experience and robust customization functions. Some people say it's not good for complex tasks and they experienced system glitches occasionally.
Where to Find Podio
Podio is a customizable CRM that offers structured workflows, robust collaboration features, and user management specifications. Learn more about how it can streamline your agency's processes by visiting their website and signing up for a free account or a live demo today.
Nimble: Best CRM for Agencies With Built-in Social Listening Features

Nimble is a CRM that works right within your Office 365 or G Suite inbox. It uses social media signals and weaves marketing right into the sales pipeline by allowing you to send trackable, personalized email campaigns with robust analytics, so you can identify the best prospects. Nimble has one pricing tier at $25 per user, per month. It's best for agencies that want to incorporate social listening into their business processes.
Nimble Pricing
Nimble offers straightforward pricing that's competitive with the rest of the industry. They have a 14-day free trial to explore their features, then it costs $25 per user, per month. If you choose annual billing, it goes down to $19 per user, per month.
Nimble Features
Nimble offers superior integrations for G Suite and Office 365 users. You can receive social media signals from leads, send and track personalized email templates, set reminders, and view robust sales forecasting details and reports. Nimble also provides excellent customer support and a mobile app to help you get the most from the software.
Here are the main features Nimble CRM offers:
Social Media Signals
Unlike any other CRM we reviewed, Nimble uses social media signals. Within the CRM, you can view and add recent followers, see your direct messages and respond to them, and schedule posts to Twitter and your Facebook business page. Nimble can also search and match for prospects based on your connections on Twitter, Facebook, Instagram, and LinkedIn.
Email Marketing
Like HubSpot and Hatchbuck, you can send personalized email templates and track them within the CRM. You can also set reminders to stay in touch with prospects or customers without having to use a different task management program. Nimble also allows you to schedule and log calls within the CRM, which you can't do in Hatchbuck or Podio.
Sales Forecasts & Reports
Like Podio, Nimble offers sales forecasting and reports at a comparable price point. You can compare how individual sales reps are performing to create new team and individual plans, address performance issues, and reward high achievers.
Customer Support
Nimble offers robust customer support, similar to Hatchbuck. They have online and email support, a support center knowledge base, free onboarding assistance, weekly question and answer (Q&A) sessions, and one-on-one consultations to support customers.
Mobile App
Nimble includes a mobile app for iOS and Google Play. It has a streamlined user experience, allowing you to access prospect profiles, view conversation history, and view the social insights of leads and customers while sales reps are in the field.
What Nimble Is Missing
While Nimble has great user experience and a good price point, we noticed it doesn't have the ability to create automated workflows. It also doesn't offer a dedicated consultant as Hatchbuck does for some plans.
What Users Think About Nimble
People who use Nimble say they provide excellent customer service and that it has a good user experience. Some users said they wished it showed a history of closed accounts, and that the Android mobile app doesn't work as well as the iOS app.
Where to Find Nimble
Nimble is great for agencies that want a CRM that offers social listening, email marketing, outreach tools, deal management, and superior customer service. Visit their website today to sign up for a 14-day free trial, no credit card required.
Pipedrive: Best CRM for Agencies Needing Visual Management

Pipedrive plans are priced competitively, starting at $15 per user, per month and go up to $59 per user, per month. It is a user-friendly CRM that offers a highly visual, customizable pipeline, allowing you to see all your deals at a glance. It also has advanced reporting that makes it easy to run custom reports, making it an excellent choice for agencies that prefer a highly visual management experience.
Pipedrive Pricing
Pipedrive doesn't offer a free plan, but the Essential plan is an excellent option for teams wanting basic features at $15 per user, per month. For $29 per user, per month, the Advanced plan offers automation features. The Professional is $59 per user, per month for teams and adds call tracking, scheduling, and multiple dashboards.
Pipedrive Tiered Features
| | Essential | Advanced | Professional |
| --- | --- | --- | --- |
| Pricing | $15/user per month | $29/user per month | $59/user per month |
| Contact Management | ✔ | ✔ | ✔ |
| Custom Pipeline Stages and Fields | ✔ | ✔ | ✔ |
| Mobile App | ✔ | ✔ | ✔ |
| Activity Logging | ✔ | ✔ | ✔ |
| Advanced Reporting | ✔ | ✔ | ✔ |
| AI Sales Assistant | ✔ | ✔ | ✔ |
| Customizable Dashboard | ✔ | ✔ | ✔ |
| Smart Contact Data | N/A | ✔ | ✔ |
| Email Integration | N/A | ✔ | ✔ |
| Email Opens and Clicks | N/A | ✔ | ✔ |
| Email Templates | N/A | ✔ | ✔ |
| Email Distribution Lists | N/A | N/A | ✔ |
| Unlimited Meeting Scheduling | N/A | N/A | ✔ |
| One-click Call and Call Tracking | N/A | N/A | ✔ |
| Multiple Dashboards | N/A | N/A | ✔ |
Essential Plan
The Essential plan is affordable at $15 per user, per month compared to other CRMs, offering basic contact management and a customizable pipeline and stages. Their mobile app includes a unique "nearby" feature that shows the addresses of nearby contacts while you're on the go. However, their free plan doesn't offer email sync, opens, or clicks, or templates that you can have in the free HubSpot plan.
It's good for agencies that want an inexpensive, visual CRM. If you want a customizable pipeline and advanced reporting but don't need user management like Podio offers, this is a good choice, especially for those who want to make the most of their time in the field.
Advanced Plan
The Advanced plan is $29 per user, per month and includes email syncing, email templates and tracking, and smart contact data, which auto-populates your contact fields with relevant information to uncover important details about contacts automatically.
The Advanced plan is somewhat more expensive than other plans that offer similar or more advanced features. However, this is still a solid choice for business owners who want a highly visual CRM including email integrations, customer insights, tracking, and excellent user experience.
Professional Plan
The Professional plan offers everything the Advanced plan does, but it is designed for managing teams. You can add email distribution lists, call tracking, and meeting scheduling, along with multiple dashboards. They also offer unlimited email distribution lists, making it easy to send email campaigns.
It's best for larger or growing agencies that need multiple dashboards for different departments. It also offers 24/7 customer support for customers who choose any plan, which we didn't find in any other CRM option besides HubSpot.
What Pipedrive Is Missing
There are a few features Pipedrive seems to be missing, such as lead scoring user management capabilities. The Professional plan has a built-in dialing feature, but it's geared towards larger businesses with a heftier price point, and it may not be the best for agencies with fewer team members.
What Users Think About Pipedrive
Users who enjoy Pipedrive say it's a great, easy-to-use visual tool that helps them manage their time and priorities. Some people say they wished it included lead assignment and marketing automation.
Where to Find Pipedrive
Pipedrive helps agencies simplify the sales and marketing process with a customizable, visual pipeline and simple contact management tools. Visit their website to get started with a user-friendly CRM with a 14-day free trial today.
HubSpot CRM: Best Free CRM for Boutique Agencies

HubSpot CRM offers a free plan with advanced lead generation tools, and you can also add paid marketing, sales, and service hubs for an additional cost, starting at $50 per user, per month. It's best for budget-conscious boutique agencies seeking basic contact management capabilities because it's very easy to set up and use.
HubSpot CRM Pricing
HubSpot offers a free-forever plan for unlimited users. They also have sales and marketing hubs you can integrate into the CRM to add features such as call tracking, email sequences, workflow automation, email marketing, and ad management. Both hubs start at $50 per month for one user.
HubSpot CRM Core Features
HubSpot CRM's core free features include contact management, contact website activity, companies, deals, tasks, activities, and live chat. You can also track emails, view a reporting dashboard, store and use email templates, and schedule meetings, which is rare to find in any free plan.
HubSpot CRM offers these core features:
Contact Management
Add a first and last name and email address and HubSpot will automatically populate fields such as company information, LinkedIn data, and revenue. Once you've created a contact, you can send emails, make phone calls, store attachments, and manage deals. One unique feature it offers that many others don't include for free is website tracking, so you can tell which contacts have visited your website, thus giving you intel on who to hone in on and close more deals.
Live Chat
HubSpot's free live chat features are easy to set up while giving you several channel options for communicating with prospects within the CRM. You can use a team email, set up a chat widget in minutes, or connect Facebook Messenger to start having conversations in your CRM inbox. We did not review any other CRM that offered free live chat for agencies.
You can choose business hours and elect to display your typical response time. If you aren't available, you can choose to show an away message or hide the chat launcher. It took me less than five minutes to set up a chat widget on my test account, which is a great option for a solopreneur working on their own. You don't have to be a tech expert to set up a quick, easy way to communicate with prospects and customers.
Integrations
HubSpot CRM offers a broad range of integrations at no cost. For example, if you use PandaDoc for making proposals, you can integrate it into your CRM easily within HubSpot. You can also get HubSpot notifications and tasks sent via Slack. HubSpot integrates seamlessly with Gmail and Outlook email providers, so you can handle all your customer communications within the CRM.
Mobile App
The HubSpot CRM mobile app is quick to install and shows your contacts, deals, tasks, and a comprehensive activity feed. You also manage your live chat and conversations, and scan in business cards to associate them with a deal instantly. While other CRMs, such as Pipedrive and Podio, have mobile apps, HubSpot is the only CRM that offers a business card scanner, call logging, and website chat monitoring on a free plan.
Reports & Analytics
HubSpot's reports and analytics are collected in dashboards. You can create dashboards based on sales performance and deal forecasts. Each dashboard can hold 10 reports. If you want advanced analytics like productivity reports, a custom report builder, or more than one dashboard, you can add HubSpot's Reporting Add-On for $200 per month.
What HubSpot CRM Is Missing
While HubSpot is an innovative platform that has a free CRM with great basic functionality, you're going to have to pay for more advanced features. For example, if you want to track more than 200 emails per month or store over five documents, you need to upgrade to the Starter plan, which is $50 per user, per month.
What Users Think About HubSpot CRM
Users say that HubSpot CRM is user-friendly, has excellent customer support, and excellent communication tools. Some users mentioned it has good reporting features. A few people commented that it's not the best for sending mass emails or customizing contacts with more than one email address or organization.
For more user reviews, visit our HubSpot CRM review page.
Where to Find HubSpot CRM
HubSpot CRM is a solid, free-forever choice for agencies. It's perfect for people who don't want to spend a lot of time setting up or learning how to use a CRM and want to hit the ground running with a simple, clean interface and great customer support. Sign up today for a free account.
Sage CRM: Best CRM for Connecting Multiple Departments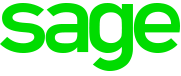 Sage CRM is a customizable CRM that can connect sales and marketing activities to other departments, such as accounting or customer service. This helps keep the entire agency connected and on one page. However, because its pricing is also tailored to need, you don't have to worry about paying for modules you don't need. Therefore, it's a good CRM for larger agencies that need to manage territories or have remote teams and departments.
Sage CRM Pricing
Sage doesn't offer information about its pricing tiers on their website. However, other sources said that plans start at $45 per user, per month. Agencies can contact the sales team for detailed pricing information.
Sage CRM Core Features
Sage CRM offers a wide range of features that connect different departments so everyone can stay on the same page. Their core free features include sales forecasting and analytics, an intuitive mobile app, accounting, customer service integrations, an integrated marketing platform, and robust customer support.
Sage CRM offers these central features:
Sales Forecasting & Analytics
Sage CRM offers excellent sales forecasting and analytics reports. You can see how your sales compare year over year, view your top open deals so you know what opportunities your team should be focusing on, and which sales reps are performing best.
Mobile App
Sage CRM has a mobile app for both Android and iOS that makes it easy to manage deals, no matter where you are. You can view client history, call customers right within the app, and log details that the entire team can see later. They even have an Apple watch app that keeps you aware of sales activities on the go.
Accounting & Customer Service Integrations
With Sage CRM, sales reps can find pricing and accounting information within the CRM without having to talk with someone in that department, which is particularly helpful for remote teams or after-hours inquiries. Support agents can also match a service call to an invoice to make it easier to expedite customer support requests, something which we didn't see offered in any other CRM.
Integrated Marketing Platform
Sage offers an integrated marketing platform with Mailchimp. You can use email campaigns to build rapport and support customer retention with promotions and new product offerings, without having to use separate email marketing software.
Customer Support
Sage offers a feature called Sage University that helps users get the most out of their robust product suite. They also have a great knowledge base and community forums.
What Sage CRM Is Missing
While they offer a wide range of services, Sage doesn't have live chat, or email and phone support. They also do not provide lead scoring features or marketing automation, as Hatchbuck and Pipedrive do. It would also be helpful if they made their pricing tiers available on the website.
What Users Think About Sage CRM
People who like Sage say that it's user-friendly and they like the team collaboration tools. Some people say its interface was outdated and they had a poor experience with customer support.
Where to Find Sage CRM
Sage CRM is a collaborative CRM that helps larger agencies work together to make sure nothing falls through the cracks with an integrated marketing platform and advanced forecasting and reporting analytics. Visit their website and take a test drive of Sage CRM today.
Bottom Line
Agencies of any size can benefit from CRM software that helps them manage sales deals, market to prospects and current customers, and collaborate between departments more efficiently. No matter what you choose, pick a CRM that meets the needs of your team to help you create the most effective business processes and support your clients.
Software for agencies such as Hatchbuck offer a wide range of plans and features that can accommodate the needs of nearly any agency. They also offer excellent customer support to help you get the most of the CRM. Visit their website to learn more and sign up for an account or see a live demo.