The best CRMs for financial advisors helps manage client and prospect relationships while keeping your business compliant with regulations using tools like dashboards, workflow automation, and integration with other financial tools. To determine the best, we evaluated several CRMs to determine the top six with criteria that included ease of use, affordability, and advisor-specific functionality.
Top 6 CRMs for Financial Advisors for 2019
| Financial Services CRM | Best For |
| --- | --- |
| | (Best Overall) Financial advisors wanting the best combination of financial planning and marketing tools |
| | Growing financial advisors wanting influencer insights such as data segmentation and visualization |
| | Financial services entrepreneurs wanting to engage or monitor clients and prospects on social media |
| | Financial services businesses wanting a CRM that includes seminar management tools and live training |
| | Financial advisors seeking low cost CRM with collaboration tools like video calls and chat |
| | Territory-based financial advisors wanting scalable client management and call recording capabilities |
How We Evaluated the Best CRM for Financial Advisors
Financial advisors have a set of complex responsibilities that include keeping their pipelines full while educating and advising existing clients about financial services and products. The best CRMs for financial advisors have tools like contact and opportunity management that allow them to attract and nurture new business, while also offering a client's portfolio information at a glance, a wide range of software integrations, and robust security.
We used the following criteria to identify the top six CRMs based on the needs of financial advisors:
Price: We looked at financial advisor CRMs that were budget friendly for smaller financial advisor practices. While most options presented here are budget-friendly, one or two are priced on the higher end due to more advanced and niche specific features.
Ease of Use: The best options for financial advisors should be easy to use as they often manage a large number of clients at a given time and don't have time or the technical expertise to figure out complicated systems.
Security: We considered solutions with secure platforms offering data encryption, access controls, and privacy protection.
Financial Advisor specific features: We included options with industry specific features like financial planning software, compliance and audit features, integrations with other financial tools, advanced reporting, and data security.
Core CRM Functionality: We considered financial advisor CRMs with both specialized and core CRM functionality like marketing tools, email functionality, and other communication tools like phone and chat.
Automation & Workflows: Our criteria included financial advisor CRMs with tools that automate tasks that are repetitive or that may be required from a compliance perspective.
Dashboards & Reporting: We also considered tools with dashboards and reporting features.
Task Management: The best financial advisor CRMs have task management features to assist with staying on top of important tasks and activities.
Customer Support: We looked at providers that provide a high level of customer support.
Based on our criteria above, we have determined that Ugru is the overall best financial advisor CRM. It offers core CRM features like workflows and automations, opportunity management, proposal and contract management, while offering financial advisor tools like incorporating financial planning software into the platform. It's also easy to use and is reasonably priced.
Best Overall CRM for Financial Advisors: Ugru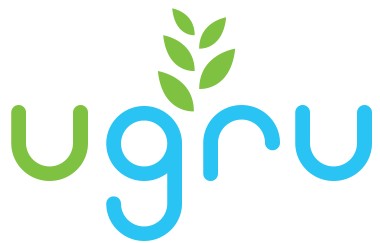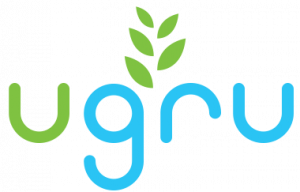 Ugru is a robust financial advisor CRM that offers features like built-in financial planning software and task management. It also comes with marketing automation features that gives you the ability to automate drip and other marketing campaigns. It's reasonably priced, starting at $59 per month for three users which makes it affordable for small or independent firms looking for the best combination of industry-specific planning and lead generation tools.
Ugru Pricing
Ugru's prices begin at $59 per month for the CRM Plus tier and go up to $324 per month for Advisor Pro. Because this is a niche-specific CRM, there is no free plan and the price point is somewhat higher than general use CRMs which typically offer free plan and lower prices per user.
Ugru Tiered Features
| Tier Level | CRM Plus | Performance | Professional | Advisor Pro |
| --- | --- | --- | --- | --- |
| Pricing Per Month | $59 per month | $139 per month | $179 per month | $324 per month |
| Users | 3 | 3 | 3 | 3 |
| Lead Management | ✔ | ✔ | ✔ | ✔ |
| Tasks, Events Tracking, Notes | ✔ | ✔ | ✔ | ✔ |
| Opportunity Tracking | ✔ | ✔ | ✔ | ✔ |
| Mobile App | ✔ | ✔ | ✔ | ✔ |
| Workflow Builder | ✔ | ✔ | ✔ | ✔ |
| Performance Dashboard | ✔ | ✔ | ✔ | ✔ |
| Pro Forma Builder (Sales Forecasting) | ✔ | ✔ | ✔ | ✔ |
| Reports | ✔ | ✔ | ✔ | ✔ |
| Global Profile Management | ✔ | ✔ | ✔ | ✔ |
| Email & Mass Email | | ✔ | ✔ | ✔ |
| Client Portal | | ✔ | ✔ | ✔ |
| Bulk Mail Merge | | ✔ | ✔ | ✔ |
| Doc Management & Storage | | ✔ | ✔ | ✔ |
| Operations Library | | ✔ | ✔ | ✔ |
| Marketing Automation | | | ✔ | ✔ |
| Lead Capture | | | ✔ | ✔ |
| Workflow Automation | | | ✔ | ✔ |
| Marketing Campaigns | | | ✔ | ✔ |
| Financial Planning | | | | ✔ |
| Marketing Collateral | | | | ✔ |
CRM Plus
The CRM Plus plan offers contact management, lead management, and opportunity management. It also has basic tools financial advisors find useful like a mobile app which is handy when meeting clients in the field, security and compliance measures like data encryption and PCI compliance, and profile management for keeping client and prospect information current. It's ideal for financial advisors just starting out not requiring more advanced features.
This plan starts at $59 per month and covers three users, which comes to a per person price of just under $20. If you have three users, this is a great value for the money, especially since it's something you can grow into as your practice grows and you require more advanced features. Of the financial advisor specific solutions presented here, this starting tier has the lowest cost per user if you have three users.
Performance
The Performance plan builds on the Plus plan and includes additional features like email functionality which allows you to send emails from the CRM including bulk or mass emails, document storage that lets you store important documents for your clients, and a client portal so that your clients can access their information which frees up your time. It starts at $139 per month for three users, which comes to just over $46 per person if you have three users.
For growing financial advisors with expanding client and prospect lists, this plan is ideal because of features like the client portal which allows you to save time from having to answer routine account questions that our clients can access on their own. The Performance plan is great for financial advisors with a growing list of clients and prospects who need self-service and bulk email capabilities.
Professional
The Professional plan builds on the Performance plan advanced features like workflow automation which allow you to automate repetitive tasks so they won't occupy your time. It also includes marketing automation which allows you to set up and scale your marketing campaigns. There's also territory management for growing teams looking to segment by territory. The prices for this tier start at $179 per month for three users which comes to roughly $60 per user.
This plan is great for financial advisors who have grown their businesses to the point where they need both workflow automation and marketing automation. The price point at this tier is on the higher end compared to the general use options like Freshworks CRM, but is in alignment with pricing for the other financial advisor specific solutions. Like Freshworks CRM, it includes territory management, which allows you to focus your teams on specific geographies.
Advisor Pro
The Advisor Pro plan builds on the Professional plan and includes advanced tools like financial planning software and the ability to create marketing collateral. The financial planning software aggregates data from over 10,000 financial institutions, has a number of calculators, and other tools to create financial plans. The marketing feature has an extensive library of presentation templates, call scripts, and videos you can use in your business. Pricing is $324 for three users.
This plan is ideal for financial advisor groups wanting the most advanced tools to help them save time with automation tools and make more money with the marketing tools. If you have three users, the price point is on par with the other financial advisor specific tools. However, the pricing is pretty high for a single user. The extensive software planning and marketing library make this tool unique as no other tool presented has these tools to this extent.
What Ugru Is Missing
Ugru is missing a built-in phone. Many financial advisors spend a lot of time on the phone and having a built-in phone within the CRM can be beneficial. If this is important to you, you can either try a CRM like Freshworks CRM with a built-in VOIP or integrate your own VOIP phone within the Ugru platform.
What Users Think About Ugru
Users generally really like Ugru because it has great core features and offers a high level of customer service. They also like that it's a comprehensive system eliminating the need for multiple business apps and software like financial planning software. There aren't very many reviews of his product.
Where to Find Ugru
You can find Ugru in small financial advisor businesses with only a few people. It's built email marketing campaign manager and industry-specific planning tools make it great if you have a growing practice with an expanding list of clients. To give it a try, sign-up for a free trial.
Best Financial Advisor CRM for Insights & Automation: Practifi


Practifi is a financial services CRM with a variety of tools like workflow automation, team collaboration, data segmentation for $120/user per month. It also has other helpful tools like client management and robust dashboard visualization, to help you run your business. It's great for small to medium-sized firms looking for automation to gain efficiencies and see where their best leads are coming from through influencer insights.
Practifi Pricing
Unlike many other CRM tools that rely on complicated pricing tiers, Practifi's pricing is a simple $120/user per month with a one-year agreement. This puts it at a disadvantage compared to products offering starter plans with a lower cost of entry, however it is on par with other all-inclusive featured tiers.
Practifi's Features
Practifi has a variety of features including workflow automation, team collaboration, data segmentation and visualization, client management, influencer insights to help you run your business. This makes it one of the more robust financial-specific CRMs available in the marketplace today.
Below is a list of Practifi's Tools and Features:
Client Management
Practifi's client management tools help keep client information organized. You can organize view your clients by family they may be part of or as an individual. You can also view them a part of an organization. You're also able to view all clients assigned to you in your client dashboard. Similar to features inFreshworks CRM and Wealthbox, you can associate your clients social media links to their client profiles.
Automations, Workflows & Time Tracking
You can streamline your processes and repetitive activities with workflows and automations. A common way to use automations is to ensure you're completing compliance related tasks by setting up triggers, workflows, reminders, and alerts related to any compliance action you must take. You can also automate and create workflows around your marketing activities like sending out emails as part of a drip campaign.
Team Collaboration
Within financial services, a number of people within our organization collaborate on tasks and activities. The team collaboration tool in Practifi facilitate real-time team communication and collaboration right on the contact record. You and your team members can work together to complete a task or have a conversation and it's part of your client record. This is helpful as you can refer back to any conversations easily without combing through email chains.
Filters & Reporting
Within the centers of influence tools, you can segment and track where your best referrals are coming from. You can also add partners to client records and filter all of your client records by partner. This is helpful so that you can see how many of your clients use the same lawyer or accountant and determine whether or not you want to prioritize the partner as an important lead or referral source.
Security & Integrations
Practifi offers compliance management features where all client documents are saved securely in case they need to be accessed for compliance reasons. It also integrates with a variety of tools financial advisors use like Envestnet, Black Diamond, Docusign, Dropbox, and Eventbrite.
What Practifi Is Missing
Practifi is missing a built-in phone and financial advisor marketing templates. If either of these tools are important to you, consider Freshworks CRM or Bitrix24 or Ugru which has the financial advisor specific marketing templates. It's also missing built-in financial planning software. If this is important, Ugru is the best choice.
What Users Think About Practifi
User reviews online are sparse. However, users report they like how Practifi also integrates with other products like Salesforce and how easy it is to use. They are also complimentary of the customer support team and how the product facilitates getting things done. There aren't very many detailed user reviews that are negative.
Where to Find Practifi
You'll find Practifi on the desktop, laptop, or mobile phone of a fairly established financial advisor firm. The price point and commitment to a one year contract make it a sizable investment for financial advisors in smaller less established firms. However, its robust functionality and helpful insights can make the return well worth the cost. Visit their website to learn more.
Best Financial Advisor CRM With Social Media Integration: Wealthbox


Wealthbox is a financial services CRM with social media integration. Prices start at $35/user per month and can be set to automatically populate your contact social pages. There's also Twitter integration so you can see and respond to live posts. Other features include workflow automation, task management, and email functionality making it great for financial advisors wanting social media tools for lead capture and deeper engagement with their clients.
Wealthbox Pricing
Wealthbox pricing ranges from $35 to $65 per month. The Basic tier includes one work space and one pipeline. The most expensive tier, Premier, includes unlimited workspaces, which allow you to have separate spaces for advisor teams and unlimited pipelines which allow you to have multiple pipeline stages or processes for different products and services.
Wealthbox Tiered Features
| Tier Level | Basic | Pro | Premier |
| --- | --- | --- | --- |
| Pricing Per Month | $35/user per month | $49/user per month | $65/user per month |
| File Storage | 2GB | 5GB | 10GB |
| CRM Workspaces | 1 | 3 | Unlimited |
| Pipelines | 1 | 5 | Unlimited |
| Contact, Task & Opportunity Management | ✔ | ✔ | ✔ |
| Calendar Views | ✔ | ✔ | ✔ |
| Workflows | ✔ | ✔ | ✔ |
| Reports | ✔ | ✔ | ✔ |
| Compliant Note Archiving | ✔ | ✔ | ✔ |
| Permissions & Visibility | ✔ | ✔ | ✔ |
| Bank-Level Security | ✔ | ✔ | ✔ |
| Partner App Integrations | ✔ | ✔ | ✔ |
| Bcc Email Forwarding | ✔ | ✔ | ✔ |
| Wealthbox Mail | | | ✔ |
| Two-Way Email Sync | | ✔ | ✔ |
| Email Templates and Themes | | ✔ | ✔ |
| Email Open & Link Tracking | | ✔ | ✔ |
| Workflow Template Publishing | | | ✔ |
| Dedicated Account Manager | | | ✔ |
| Volume Discounts | | | ✔ |
Basic
Basic offers contact, task, and pipeline management which are the core CRM features. Under contact management includes social media integration where you can connect with clients on Twitter. It also has project management, workflow automation, and bcc email forwarding. These are great tools for financial advisors just starting out. Pricing for this plan is $35/user per month, which is higher than Ugru and Redtail and lower than Pracitfi's all-inclusive pricing.
Having workflow and project management tools helps financial advisors automate repetitive tasks and manage deals or projects so that important activities don't slip through the cracks. It also offers Bcc email forwarding so that you can access emails in the CRM. This is a helpful basic feature compared to having no email functionality at the same tier level with Uguru. Also, bank level security ensure safety of client data.
Pro
This plan builds on Basic and features expanded email capabilities and API access. Expanded email capabilities gives you access to Wealthbox Mail which is the email system within the CRM. It also offers two-way email sync which allows you to access your external email exchanges within Wealthbox. At this level, Wealtbox's email tools aren't as robust as Ugru's which has mass email capabilities. This plan starts at $49/user per month.
The Pro plan is great if you're exchanging lots of emails with clients and want to access them in Wealthbox. There are also email tracking tools at this tier. It's also great if you need additional storage, as it is increased from 2GB to 5GB or need to create more than one pipeline, as you can create five instead of one. This is an ideal plan for financial advisors whose practices are expanding, but not ideal if you need a self-serve tool like client portals that are offered by Ugru.
Premier
Starting at $65 per month per user, the Premier plan expands on Pro and allows you to create unlimited pipelines, unlimited workspaces, and offers 10GB of data. You can publish workflow templates which save time as you create new workflows similar to your existing ones. This plan also comes with the ability to get volume price discounts and a dedicated account manager.
Being able to create unlimited pipelines allow you to manage multiple sales cycles while not being limited to just one. This is great for financial advisors selling different financial products and services that require different steps in the process. This plan is ideal for financial advisors with more mature businesses that have a solid client-base and need more storage, pipelines, and workspaces.
What Wealthbox Is Missing
Wealthbox is missing financial planning software, which can be convenient if you don't want to use another tools outside of your CRM. It's also missing marketing and communication templates specifically for financial advisors, which saves time and money from having to create these tools from scratch. If these features are important, consider Ugru.
What Users Think About Wealthbox
Wealthbox users find that it's easy to use, the support is good, and that it's easy to start using it. They also like that it offers bank-level security so that financial advisors don't have to worry about the safety of their clients' data. One opportunity for improvement centered around the Outlook calendar syncing not working as well as it could.
Where to Find Wealthbox
Wealthbox is typically used by small or independent financial advisors who want to be able to better engage with prospects and clients in social media channels like Twitter. Its built-in social media integration, combined with its automation and task management tools make it easy to stay on top of client needs and current trends. To learn more, visit Wealthbox today and sign-up for a demo or a 30-day free trial.
Best Financial Advisor CRM for Seminar & Training Management: Redtail

Redtail is a financial advisor CRM that offers seminar and training tools to help businesses manage prospect and client education events. It also offers its own live training through Redtail University. Redtail is priced per database, which includes up to 15 users. The Financial Advisor CRM is $99 per month, per database. It's great for small financial services who often host sign-up events like seminars as part of their lead generation strategy.
Redtail Pricing
Redtail Financial Advisor CRM pricing is at $99 per month, per database, which includes up to 15 users. This places it on the higher side compared to other similar industry-specific CRMs for teams just starting out, however, its generous user allowance makes it a bargain for medium-sized firms.
Redtail Features
Redtail has a variety of CRM and financial advisor features including event or seminar management, workflows, lead and contact management, and document management. It also includes features like live, in-person training and support. However, what makes it truly unique is its Redtail University live in-person training series where you can get in-person group education and individualized support in addition to its built-in seminar management.
Below is a list of Redtail's Tools and Features:
Lead & Contact Management
Redtail offers lead and contact management tools to help you keep up with clients and prospects. Specific features in this category include the ability to put leads and contacts into categories like individual, business, association, etc. You can also connect contacts to employers. Contacts are also associated with a family by adding family name to the contact record. You're also able to search contacts by typing the name into a search bar.
Automations & Workflows
In Redtail, you can also set-up workflows and automations to streamline repetitive tasks. For example, if you have set-up quarterly reviews with a client and a few days before your meeting you want an email to go out to the client, you can set-up a workflow and automation to send a customized automated email about the quarterly meeting to your client.
Integrations & Reports
Redtail offers integrations with popular financial tools like Morningstar, Riskalyze, MoneyGuide Pro, and LaserApp. There's also 2-way sync with MS Office 365 to create and sync reports developed in Office products. It also offers client and account reports so that you can see client performance at the account level and at a client level.
Seminar Management
One of the unique features of Redtail is that it offers seminar management. You can add seminars to your CRM and manage the activities associated with them like sending out email or snail mail invitations, adding attendees, or updating your attendee status. This feature comes in handy for financial advisors who use seminars as a lead generation tool.
Support & Training
Another unique feature about Redtail is its event series called Redtail University. This is where it hosts a series of live events and invites its customers to train with them on CRM features. They offer classroom training as well as individualized support based on the customer's unique set-up.
What Redtail Is Missing
Redtail is missing communication tools like a built-in phone or video conferencing. They're also missing financial advisor marketing and communication templates. If a built-in phone is important to your practice, consider Freshworks CRM. If video conferencing is important, consider Bitrix24. For software that includes financial advisor marketing and communication collateral, consider Ugru.
What Users Think About Redtail
Users like Redtail because it's simple and easy to use with helpful reports. Users also praise the company's customer support and regular rollout of new features. Negative comments are around wanting additional integrations.
Where to Find Redtail
Redtail users are smaller financial advisor firms that appreciate live training to ensure optimal use of their CRM. They also use seminars to generate leads and want to use their financial advisor CRMs to manage them. For more information on Redtail, sign-up for a free trial.
Best CRM for Advisor & Client Collaboration: Bitrix24


Bitrix24 is not specifically built for financial advisors, but has the marketing and collaboration tools and features financial advisors can use to grow their businesses like group chat and landing page creation. It offers a free version which is not offered by any of the financial advisor specific CRMs and goes up to $99 for 50 users. Tools that financial advisors find useful are video conferencing, the built-in phone, customer support tools, and generous file storage.
Bitrix24 Pricing
Bitrix24's free plan covers 12 users and provides 5GB of online storage. The paid plans begin at $69 per month and covers six users. The Standard plan costs $99 per month and covers 50 users, which comes to just under $2 per user.
Bitrix24 Tiered Features
| | Free | Plus | Standard |
| --- | --- | --- | --- |
| Price per month | $0 | $69 | $99 |
| Number of Users | 12 | 6 | 50 |
| Call Recording | 100 calls per month recorded | Unlimited | Unlimited |
| Storage | 5GB | 50GB | 100GB |
| Websites | 1 | 10 | 10 |
| Online Stores | 1 | 1 | 10 |
| Pipelines | 1 | 1 | 10 |
| Contact & Lead Management | ✔ | ✔ | ✔ |
| Online Payment Integrations | ✔ | ✔ | ✔ |
| Task Management | ✔ | ✔ | ✔ |
| Built-in Phone | ✔ | | ✔ |
| Product Catalog | ✔ | ✔ | ✔ |
| Chat | ✔ | ✔ | ✔ |
| Web Forms | ✔ | ✔ | ✔ |
| Bulk Emails | | ✔ | ✔ |
| Bulk SMS Texting | | ✔ | ✔ |
| Voice Broadcasting | | ✔ | ✔ |
Free
Bitrix24's Free plan, which supports 12 users, offers a variety of CRM core features like lead and contact management and 5GB of storage. This is great for just starting out with storage limits more generous than Wealthbox. You can also build a website with this plan, which may come in handy as a landing page for events or a starter website. You can also make calls with the built-in phone, record up to 100 of them, and engage clients and team mates with chat.
This plan is great for financial advisors just starting out with no budget only needing the basics and planning to grow their businesses with phone outreach. It saves them from needing to buy a separate business phone system and other tools like a website or landing page. Of all the CRMs we evaluated, only Bitrix24 and Freshworks CRM, which are general use CRMs, offer free versions, which is an advantage over the CRMs built for financial advisors.
Plus
The Plus plan offers the same tools as the Free plan and more such as expanded online hosted storage, that increases from 5GB to 24GB. However, the number of users included decreases from 12 to six. With this plan you're able to record more than just 100 calls with unlimited call recording. This is important because call recording is key for financial services professionals for compliance. The number of websites increases from one to 10. Pricing starts at $69 per month.
This plan is great for growing financial services businesses that need more online storage space for documents they may have to store for their clients. Priced per user, it costs around $11 per user which is significantly lower than the financial services CRMs. If your financial advisor practice has six or fewer members, the cost is very affordable. However, if you're still in the solopreneur phase, it's not as affordable.
Standard
The Standard plan has everything the Plus and the Free plans have and significantly expands its number of users from six to 50. It also increases the amount of online storage from 50GB to 100GB. Call recording is also expanded to an unlimited number of records which is important to document compliance. The number of websites you can create remains at 10. Prices in the Standard tier start at $99 per month.
Medium sized financial services businesses that have under 50 users are ideal for this plan. The 10 websites you can create give you the flexibility to test different lead generation ideas like downloading e-books covering a financial topic, or registering for a webinar. Unlimited call recording allows you to stay compliant with any regulations and allow you to refer back to conversations.
What Bitrix24 Is Missing
As Bitrix24 is not an industry-specific CRM, it is missing financial advisor specific marketing templates such as those offered by Ugru, which can save a lot of time and money. It's also missing tools designed for financial planning like those offered by Practifi and seminar management features such as those found in Redtail.
What Users Think About Bitrix24
Because Bitrix24 is easy to use and includes extensive CRM, marketing, and collaboration features, users generally like it. Some users aren't happy about the mobile app being limited. Checkout our Bitrix24 review article to get more insights from users.
Where to find Bitrix24
Financial advisors on a budget wanting marketing, collaboration, and calling capabilities at an affordable price use Bitrix24. As with Freshworks CRM, there's an opportunity to start off with a free plan unlike the niche specific financial advisor CRMs. Try Bitrix24 today.
Best CRM for Advisors Using Phone Outreach: Freshworks CRM
Freshworks CRM is a comprehensive, yet affordable general-purpose CRM that has a built-in phone and territory management features. In addition to features like call recording, it also comes with customizable dashboards and works with a marketplace of integrations, making it easy to adapt to changing business needs. This makes it a budget-friendly option for financial advisors that primarily do phone outreach in given territories looking to scale.
Freshworks CRM Pricing
Freshworks CRM prices begin at $12 per month, per user, and increase to $49 per month, per user, for paid plans that benefit small to medium sized financial services firms. There's also a free plan which includes the built-in phone as well as lead and contact management tools for an unlimited number of users.
Freshworks CRM Tiered Features
| | Sprout | Blossom | Garden | Estate |
| --- | --- | --- | --- | --- |
| Pricing Starting At | Free | $12/user per month | $25/user per month | $49/user per month |
| Unlimited Number of Users and Contacts | ✔ | ✔ | ✔ | ✔ |
| Built-in Phone with call log & recording | ✔ | ✔ | ✔ | ✔ |
| Roles & Permissions | ✔ | ✔ | ✔ | ✔ |
| Account & Lead Management | ✔ | ✔ | ✔ | ✔ |
| Bulk Emails & Metrics | | ✔ | ✔ | ✔ |
| Advanced Lead Scoring | | ✔ | ✔ | ✔ |
| Intelligent Workflows | | ✔ | ✔ | ✔ |
| Advanced Analytics & Reporting | | ✔ | ✔ | ✔ |
| API Integrations | | ✔ | ✔ | ✔ |
| Mobile App | | ✔ | ✔ | ✔ |
| Call Forwarding & Transfers | | ✔ | ✔ | ✔ |
| Sales Rep Activity Reports | | | ✔ | ✔ |
| Trend Lines & Forecasting | | | ✔ | ✔ |
| Territories and Lead assignment | | | ✔ | ✔ |
| Reports Dashboard | | | | ✔ |
| Auto Profile Enrichment | | | | ✔ |
Sprout
Sprout is Freshworks CRM' free plan which has CRM features like a built-in phone with call recording and basic lead scoring. It does not offer the more advanced features like advanced lead scoring where you can rank leads by more activities like website activity than you can with basic lead scoring, workflows, territory management, and lead assignments tools that are found in the paid plans.
Financial advisors can use the tools in the Sprout plan to assist them with targeting their most promising customers. It also offers core CRM features beneficial to financial advisors, including security features like data encryption and access controls. However, compared to Bitrix24 another general purpose CRM with a free plan, it doesn't have website building capabilities for marketing and there are also call recording restrictions with the free plan.
Blossom
This plan includes everything in Sprout and provides more advanced CRM tools like advanced lead scoring, workflow automation, expanded mass emails, pipeline management, and advanced reporting. Blossom also includes tools that allow you to forward and transfers calls. Pricing begins at $12 per month, per user.
Features like advanced lead scoring allow financial advisors to spend time only on the best leads, which saves time. The other tools like expanded mass emails help increase their reach and make more money. Automation helps streamline repetitive tasks. These tools make Blossom the best option for financial advisors wanting to increase their awareness with email campaigns and gain efficiencies with workflow automation and lead scoring tools.
Garden
Starting at $25 per user, per month, Blossom includes sales rep activity reports, territory management, and all the other features in Blossom. It also has forecasting, lead scoring by email activity, rule-based lead assignment, and additional workflow automation features. Unlike Blossom and Scout, Garden lets you create multiple pipelines, which is great for financial advisors who have multiple products or service lines following different sales cycles.
Tools like territory management can help financial advisors segment their sales teams by campaign, product, or geography. You're able to group financial advisors or sales reps by function, which makes this plan great for financial services firms that have scaled their businesses where they can benefit from segmentation and specialized roles.
Estate
$49 per month, per user is the starting price for Estate. It features expanded sales campaigns, lead scoring, and bulk email capabilities. Additional features include auto profile enrichment, which provides additional information to customer or account profiles with additional information found on customers' or prospects' social profiles and other places on the web without having to conduct manual research.
Expanded sales and marketing capabilities along with the ability to auto populate lead and account enrichment details into individual profiles helps financial advisers scale and personalize their marketing and outreach efforts. The Estate plan is great for financial services companies that are growing and want to scale their efforts while being able to use data to add a personal touch during current and prospective customer interactions.
What Freshworks CRM Is Missing
Freshworks CRM is missing financial advisor-specific features financial services marketing collateral templates. It's also missing group collaboration tools like chat or video conferencing. If these features are important, consider one of the out of the box financial advisor CRMs or Bitrx24.
What Users Think About Freshworks CRM
Freshworks CRM users think it's easy to use and offers great customer support. Dislikes typically fall into the category of minor glitches or occasionally, the system running slowly. For more information on reviews, see our Freshworks CRM Review Page.
Where to Find Freshworks CRM
Financial advisors looking for an easy to use, free or affordable CRM with a built-in phone should consider using Freshworks CRM. Its low cost, B2B focus makes it a great option for financial advisors who conduct most of their outreach via phone. To learn more, sign-up for a 30-day free trial.
Bottom Line – Best CRM for Financial Advisors
The best CRM for financial advisors helps them stay organized, carryout repetitive tasks efficiently, and build relationships with customers and prospects easily. The financial advisor specific CRMs featured in this article offer great options for financial services entrepreneurs of different sizes. However, if you need a low cost, general use CRM with sales and automation tools, one of the general-use CRM may be the better option.