Voice recognition software lets you write documents, control a device's functions, and pull up information using just your voice. It typically works on computers, smartphones, and tablets alike. We looked at the top voice recognition systems and evaluated them based on price, features, and voice accuracy to determine the top six for small business.
Top 6 Voice Recognition Software 2019
| Voice Recognition Software | Best For |
| --- | --- |
| | (Best Overall) Teams that want best-in-class voice accuracy for dictation and device control. |
| | Android and Chrome users wanting affordable, hands-free assistance backed by powerful AI. |
| | Companies wanting simple, low-cost control of Google Docs with voice commands. |
| | Mac users and organizations that use Apple's ecosystem of products. |
| | Teams wanting to control their PCs and search the web using voice commands. |
| | Businesses that want to quickly take notes for free in a no-frills web app. |
How We Evaluated Voice Recognition Software
Voice recognition services should be able to recognize your speech and process it as an on-screen action. This can range from dictating a text document to finding information in your calendar app. However, they should also save you time compared to typing commands by hand. To determine the best, we looked at dedicated speech dictation software as well as popular smart assistants found on modern smartphones.
The criteria we used to evaluate which voice recognition software was the best included:
Cost – We compared the overall price of software as well as the cost of any required equipment, or subscription fees associated with using the service.
Ease of Use – How easy a tool is to set up and use played a large role in our evaluation.
Accuracy – To determine the best, we compared how accurate each software is in translating your spoken words into on-screen text and commands.
Dictation Features – We compared each product's ability to understand common commands helpful in the writing and editing of documents.
App and OS control – Voice commands for opening apps, setting reminders, and getting weather information through verbal commands were also considered.
Language Support – We reviewed the number of languages that the software is capable of recognizing and speaking.
Operating System – Many voice recognition programs support only a limited number of platforms. We therefore we looked for products that could serve the largest number of users.
Built-in Intelligence – Additional benefits such as artificial assistance offered by each tool were also considered.
Based on the criteria above, we find that Dragon is the best voice recognition software for small business users. It allows you to dictate text as well as control apps on your PC workstation with the most accuracy on the market today. While the product offers limited-to-no support for Mac users, we find that most business users looking to add voice recognition technology would benefit from having Dragon installed on their machine.
Best Overall Voice Recognition Software for Small Business: Dragon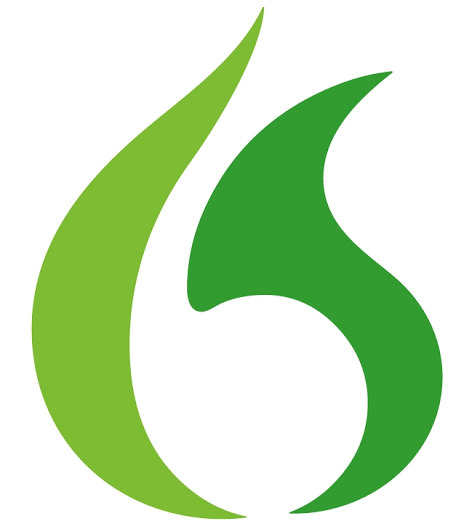 Dragon is a speech recognition application for Windows PCs starting at $150. It can be used to dictate within any word processor, open apps, perform web searches, or control your computer's settings. While expensive, Dragon is far more powerful than any of the other systems we looked at in terms of dictation accuracy and controlling system functions, making it our best overall choice for small business in terms of timesavings and value for the money.
Dragon Pricing
Dragon, the costliest system we compared, comes in two different versions. The Dragon Home 15 edition costs $150, while the Dragon Professional Individual 15 version costs $300 and adds several features. It's among the more expensive options on the market, but the voice recognition engine is also more advanced than less expensive or free offerings.
Dragon Tiered Features
| | Dragon Home 15 | Dragon Professional Individual 15 |
| --- | --- | --- |
| Pricing | $150 | $300 |
| Voice Dictation | ✔ | ✔ |
| Edit and Format Documents | ✔ | ✔ |
| Microphone Support | ✔ | ✔ |
| Bluetooth Support | ✔ | ✔ |
| Deep Learning Speech Engine | ✔ | ✔ |
| Microsoft Powerpoint and Excel compatibility | | ✔ |
| Custom Word List Support | | ✔ |
| Shortcuts | | ✔ |
| Transcription from Audio Files | | ✔ |
| Mobile App | | ✔ |
Dragon Home 15
Dragon Home 15 is designed for personal use, but you can still utilize it for business purposes. It comes with the ability to write documents entirely with voice dictation, as well the ability to control basic functions of your Windows 10 machine for $150. For example, you can tell Dragon to run a web search with Google, Bing, or Yahoo. This functionality exceeds that of even Cortana, which is developed by Microsoft and comes bundled with Windows 10 and makes it a great productivity app in addition to being voice recognition software.
However, Dragon Home 15 lacks the ability to dictate, edit, and format spreadsheets and presentations within Microsoft's Excel and PowerPoint apps. It also lacks the ability to create voice shortcuts, which is found in the Professional edition of the service. Still, it is one of the most robust voice recognition systems around, and continuously adapts and improves the more you use it. This version is a good fit for any PC user wanting to accurately dictate content.
Dragon Professional Individual 15
Dragon Professional Individual 15 is meant for heavy business use and costs $300. You can use the software to create Excel spreadsheets, and can configure a list of custom words that Dragon will recognize and type exactly how you want them to look. If your company's name has a unique spelling, for instance, you could enter it into Dragon Professional Individual 15's custom words list so that it will appear with the proper spelling every time you say it.
This version also adds shortcuts, which allow you to configure your own customized voice commands. You can set this up so that with just one command, Dragon's system can take you to a frequently visited website, open up a template document, or add your signature to files. This makes Dragon one of the most advanced voice recognition systems on the market. It's an ideal fit for individuals who want powerful dictation and the ability to automate routine tasks.
What Dragon Is Missing
Dragon Professional 15 only supports up to six different languages: English, Dutch, French, German, Italian, and Spanish. The Home 15 edition only supports English and German. This is far less than Google Doc's 62 supported languages. It also lacks a Mac version. As a result, Mac users are better off using Apple's dictation settings, backed by Siri technology, or using Dragon with a PC emulator.
What Users Think About Dragon
Users find Dragon to be extraordinarily helpful for getting their thoughts down on screen without having to type. Many customers note that the system is very accurate when translating their speech into text, and that the system works extremely quickly. However, many reviews say that the system is very resource intensive and can slow down one's PC.
"I use Dragon Professional 15 with Microsoft Word to reduce the strain on my hands during long sessions of typing. Besides letting me continue to work with a repetitive stress injury, using Dragon has noticeably boosted my productivity."

– Chloe Brittain, owner of Opal Transcription Services
Best Voice Recognition Software for Android Users: Google Assistant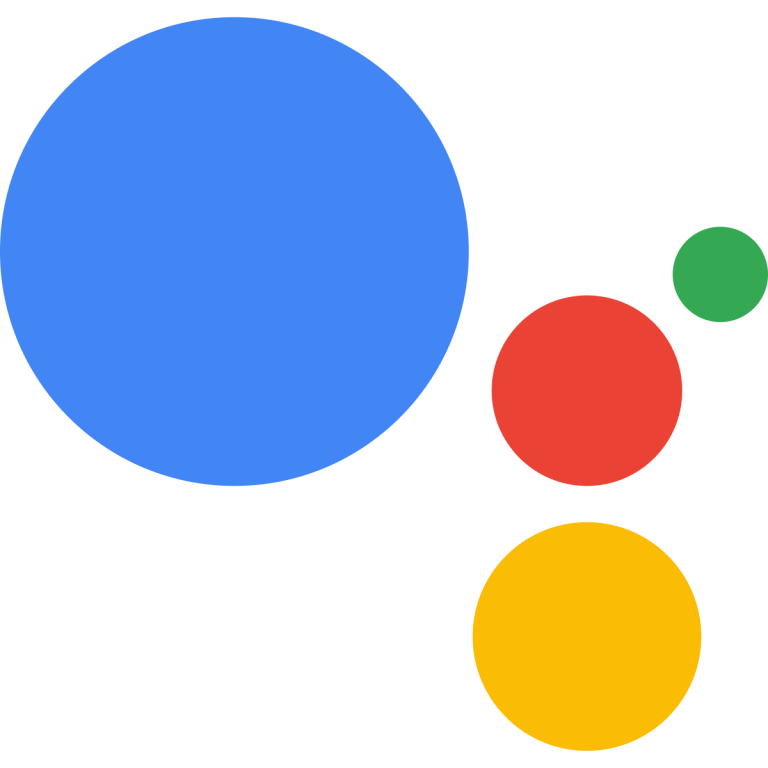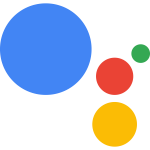 Google Assistant is the company's AI attendant that comes free with Android phones as well as a number of Chromebook tablets and smart speakers. There are a number of ways you can use the software's capabilities to help you search the web, dictate notes, and control apps. It also has the most powerful speech recognition engine out of all the AI assistants. It is perfect for Android users who want AI-backed help with routine work tasks and reminders.
Google Assistant Pricing
Google Assistant comes bundled for free with any version of Android after 6.0 (Marshmallow). It's also included on a number of smart devices such as speakers, televisions, car dashboards, and more. Just say "Hey Google" to use the software. This is very similar to how Siri works with Apple devices.
Google Assistant Features
Google Assistant allows you to dictate and use common features on your smartphone without using your hands, such as text messaging and using the software to translate your words into more than 150 languages. While there is an iOS app, its functionality is very limited compared to the version found on Android phones. For example, it cannot be used to open and close other applications on an Apple product, but this function is available on the Android version.
Google Assistant's features include:
Dictation
Google Assistant allows you to dictate notes on your phone. Simply say "Hey Google, take a note." The Assistant will ask you what the note is, and you can then dictate. You can then view your text on your phone's Notes app. This works in the same manner as Siri and Cortana. However, it does not allow you to create and edit documents like you can with Dragon on the PC, making Google Assistant a better fit for mobile users who want to jot down notes on their phone.
Automation
Automating tasks is where Google Assistant excels. Google Assistant allows you to quickly and easily do things like set timers, get weather information, and send text messages. Many apps offer integration with Google Assistant, so you can hail an Uber ride or order lunch for the office via Seamless with your voice. This is more robust than other smart assistants. It's great for users who don't want to deal with opening apps and typing.
Accuracy
Google Assistant is fairly accurate and will understand you a majority of the time, even if you aren't speaking clearly or use a lot of "uhms" and "ahs" in your commands. However, its accuracy is only slightly above other smart assistants available, and ambient noise can sometimes confuse the assistant.
Language Support
Google Assistant is currently available in Danish, Dutch, English, French, German, Hindi, Italian, Japanese, Korean, Norwegian, Spanish, and Swedish. Additionally, it can understand and translate more than 150 languages. This is some of the most powerful language support in voice recognition software to date. Google Assistant is good for users who often do business internationally.
What Google Assistant Is Missing
Google Assistant does not understand more advanced voice commands for editing notes. You cannot use the assistant to format text in services like Google Docs, either. There is also no way to use Google Assistant on a desktop outside of Chromebooks. And while there is an iOS version, it is not embedded into the OS, so you won't be able to control other applications or change system settings.
What Users Think About Google Assistant
Google Assistant is generally regarded as the best smartphone assistant to date. It is better at understanding speech and can integrate with more apps than Siri or Cortana, and the system works incredibly fast. However, users report that the system is hard to use when there is background noise.
Best Voice Recognition Software for Google Docs: Google Docs Voice Typing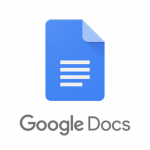 Google Docs Voice Typing is a free tool found within the Google Docs word processor. Speak into your computer's microphone, and the software will translate your words into text on the screen. You can also issue commands to navigate through your documents and edit them. Google Docs Voice Typing is good for Google Docs users who want a free, no-frills solution for hands-free dictation.
Google Docs Voice Typing Pricing
Google Docs Voice Typing comes free with Google Docs. All you need to do is open Google Docs with a desktop version of the Chrome web browser, and you can use your computer's built-in microphone to dictate. This is similar to other voice recognition tools that are also free add-ons.
Google Docs Voice Typing Features
Google Docs Voice Typing allows you to dictate and edit your Google Docs files completely hands-free. The software works with any desktop version of Google Chrome and allows you to both dictate text and navigate around documents with voice commands. It also allows voice dictation in 62 different languages.
Google Docs Voice Typing Features include:
Dictation
As its name implies, Google Docs Voice Typing allows you to create documents without touching your keyboard. You can also edit your documents by saying things like "select paragraph" or "italics" to format your content the way that you want it. This is a powerful feature only surpassed by Dragon. Google Docs Voice Typing is good for users who want powerful voice dictation mixed with a capable word processing app.
Automation
Google Docs Voice Typing is not a smart assistant like Google Assistant is. As such, it cannot interact with other apps or give you traffic information. Unlike Dragon, you can only dictate Google Docs files. This software is best suited for users who are fine with using a voice assistant for automating their daily work lives.
Accuracy
Google Docs Voice Typing is very accurate. It even understood our dictation despite heavy background noise. It's impressive for a free solution, but it's still not as accurate as Dragon. That platform does a much better job at understanding natural speech and mispronunciations. Still, Google Docs Voice Typing is good for those who want hands-free dictation that understands natural speech.
Language Support
The software supports 62 languages, including Spanish, French, German, Japanese, and Korean. This far exceeds that of Dragon, which is an expensive product that only supports up to six languages. Google Docs Voice typing is ideal for multilingual users who want powerful dictation in many different languages.
What Google Docs Voice Typing Is Missing
Google Docs Voice Typing only works with the company's own word processor. Additionally, it only allows you to type and edit text within that program. If you want to dictate words in many different programs as well as control your PC's functionality, then you should check out Dragon. That service gives you full control over using your computer as well the ability to dictate in Microsoft Word.
What Users Think About Google Docs Voice Typing
Google Docs is popular with business users, and many appreciate the ability to dictate to the software and work hands-free. Users report that accuracy for dictation is generally good and typos are few. With that in mind, there are many complaints about the lack of a phone support line for Google Docs.
Best Voice Recognition Software for Apple Users: Siri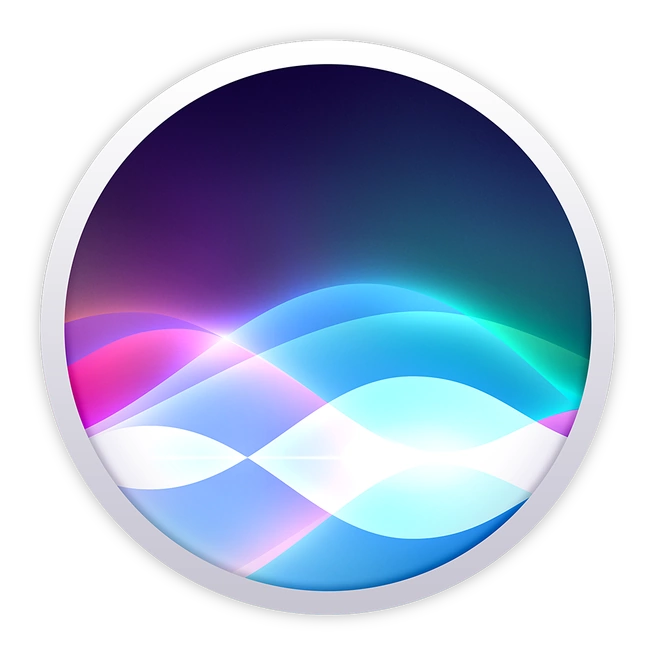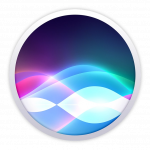 Siri is an AI-based assistant that comes bundled for free with Apple devices. You can use Siri to take notes, send messages, pull information from the web, and open applications. It is the only assistant to be fully integrated with Apple's operating systems, and Siri can exchange information between your laptop, tablet, and iPhone. It is a good fit for workers who use one or more Apple products in their daily life.
Siri Pricing
Just like other smart assistants, Siri comes free with any Apple device. Hold the home button on your iOS device or click the Siri icon on your Mac's menu bar to start using the service (or just say "Hey Siri" if you have that option configured).
Siri Features
Siri can help automate a lot of tasks on your Mac, iPad, or iPhone. You can ask the assistant questions, have it set reminders, or take dictated voice notes which can be logged automatically in some CRMs. If you have multiple Apple devices, you can also use Siri to share content across devices. For example, take a note on your iPhone, and you can access that note on your Mac's Notes app later. This is in line with how Google Assistant works with Google Drive.
Siri features include:
Dictation
Siri can dictate notes for you, which you can then find in the Notes app on your Apple device. This is similar to how the Cortana and Google Assistant software works on Microsoft and Google devices, respectively. However, you are not able to dictate text within a word processor as you can with Dragon or Google Docs Voice Typing. Siri is good for Apple users that only need to dictate notes without having to touch their keyboard.
Automation
Siri connects data with standard Apple apps (such as Notes, Calendar, and Messages) as well as third-party apps. Say "Hey Siri, tell Rob I'm on my way" and it will send an SMS message to the appropriate person saying "I'm on my way." This is very similar to Cortana and Google Assistant, but only Siri integrates as smoothly into the Apple ecosystem.
Accuracy
Siri is very accurate and can understand a wide variety of accents. With that in mind, some American users with accents from the New England and Southeast regions report that Siri can sometimes misinterpret their words. Dragon, on the other hand, lets you specify your dialect during set up, so it understands a wide range of accents. Still, Siri matches the other smart device assistants in terms of overall accuracy for most users.
Language Support
Siri is available in 20 languages, including Spanish, Mandarin, and German. However, it lags behind in that service when it comes to translation. Siri can only translate English to Mandarin, French, German, Italian, and Spanish. There is currently no two-way translation feature, either. This is lacking compared to Google Assistant's ability to translate more than 150 languages.
What Siri Is Missing
Siri does not offer as many app integrations as Google Assistant. Additionally, Siri does not understand questions as naturally as Google Assistant or Cortana. Dictation is far less accurate than other smart assistants, and Siri can sometimes have trouble finding events in your calendar. If you want a more natural assistant, an Android device with Google Assistant might be a better option.
What Users Think About Siri
Users find Siri helpful for taking reminders and notes that can be viewed on all of their Apple devices. However, there are frustrations about the assistant's ability to recognize people in your contacts folder and events in your Calendar app.
Best Free Voice Recognition Software for Windows 10: Cortana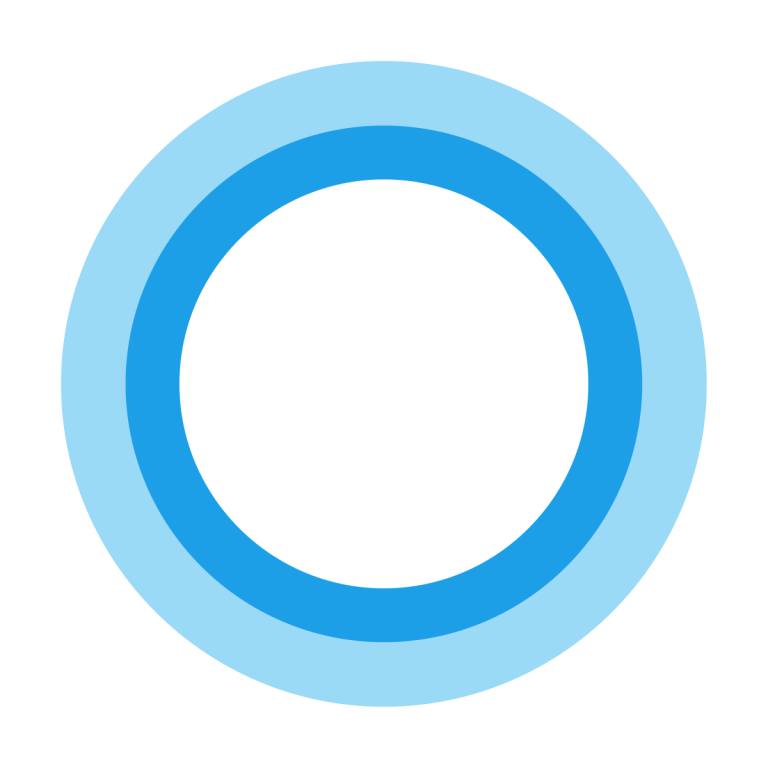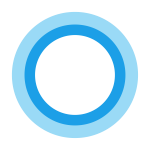 Cortana is an AI assistant that's included with Windows 10 devices at no extra charge (iOS and Android apps are also available). Like other assistants, you can ask it for stock, weather, and other general information pulled from the web or dictate notes. However, you can also use Cortana to open and close apps like Excel and Outlook. This makes Cortana a good free option for individuals using Windows 10 and who don't need best-in-class speech recognition accuracy.
Cortana Pricing
Cortana is free with any copy of Windows 10. You don't need any special equipment. Either say "Hey Cortana" or go to your system's Start menu and click the Cortana icon to get started. This is just like Google Assistant and Siri, which come free with their respective operating systems.
Cortana Features
Cortana allows you to set reminders and take notes on Windows 10 devices. You can also use it to open apps and control audio playback on your machine. It serves as an effective way to navigate throughout the OS without using a mouse and keyboard.
Cortana features include:
Dictation
You can download the free Memo for Cortana app on the Windows 10 app store. This app allows you to click the "add" button and dictate notes to Cortana. Your notes are saved in tabs on the app's menu screen. While this is a helpful app, it's unfortunate that you have to download an app; Google Assistant and Siri, as discussed, work with their platform's included notes apps. Cortana is better for business users who don't need native app integration for note taking.
Automation
You can ask Cortana for the weather, for stock information, or even to convert world currencies. It can also open and close applications within Windows 10. Cortana is the only free voice recognition software that allows this functionality within the world's most popular operating system, making it ideal for Windows users who want to automate routine tasks in their daily workflows.
Accuracy
Cortana is capable of understanding natural speech, meaning you can put "uhms" and "ahs" into your sentences and Cortana won't be thrown off by them. The assistant's accuracy surpasses that of Siri, but lags behind the Dragon platform when it comes to natural speech recognition and controlling applications using hands-free voice commands.
Language Support
Cortana is available in 13 languages, including Spanish, French, and Italian. However, it is tied to the system language you have configured for your Windows 10 device. Cortana can also translate speech in French, German, Italian, and Spanish. This comes up short when compared with Google Assistant and Siri, but exceeds the language support of Dragon. Cortana is best for users who don't need translation for less widely spoken languages.
What Cortana Is Missing
Cortana allows you to open and close Windows apps, but that is the extent of its usefulness in most cases. If you want to change settings and perform tasks in virtually any application, then Dragon would be a better choice. That software can be used to open, close, and fully use anything that's installed on your computer.
What Users Think About Cortana
Customers find Cortana useful when it comes to using Windows 10 programs. Still, there are many reports that Cortana is buggy, sometimes cuts itself off mid-sentence, and fails to find common information.
Best Voice Recognition Software for Quick, Easy Note Taking: Speechnotes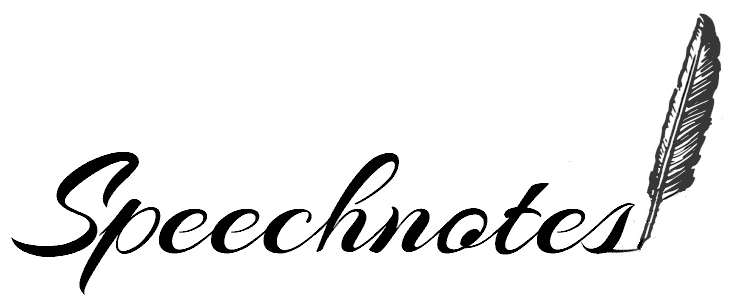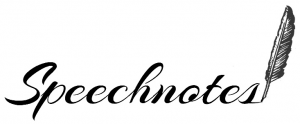 Speechnotes is a browser-based dictation app that is available for free, with the option to unlock extra features and remove ads for $9.99. Speechnotes allows you to dictate and format text with your computer's microphone. You can then export the text to a text file for further editing in a word processor. Speechnotes is good for staff who want to quickly put their thoughts into text and don't need advanced voice editing features.
Speechnotes Pricing
Speechnotes is free to use with any browser. You can purchase Speechnotes Premium for $9.99 as a Chrome extension. Premium removes ads and adds a full-screen mode, dark mode, and a word count module. Still, most users will be fine with the free version.
Speechnotes Features
Speechnotes allows you to dictate speech through your web browser. You can export your text to a .doc or .txt file. You can also send the file directly to your Google Drive. It requires no setup to use, although it does not have nearly as many functions as other dictation software on the market.
Dictation
Open Speechnotes, and you can immediately start writing down your thoughts. The software offers commands for punctuation marks, new lines, parentheses, and more. The document will automatically save without you having to make an account. This makes getting started with Speechnotes a much quicker experience than other dictation apps. The software is good for users who want to quickly jot down their thoughts through dictation.
Automation
Speechnotes does not offer anything by way of automation features. Unlike Dragon, you cannot use Speechnotes to verbally control browser functions. You will have to log on to the website by typing in the URL, and you will have to use your mouse to save your progress. Therefore, Speechnotes is best suited for workers who do not need to control apps or pull up information.
Accuracy
Speechnotes is accurate, although it does have some issues. If you say "uh" while dictating, Speechnotes will interpret that as an "a" and it will show up on screen. This differs from Dragon, which uses a natural speech recognition engine to understand imperfect human speech and correct it during dictation.
Language Support
Speechnotes supports dictation in more than 50 different languages. It comes up short when compared with Google Docs Voice Typing's 150+ supported languages. Still, the languages supported are among the most commonly spoken on the planet, and most multilingual workers will find the language support useful.
What Speechnotes Is Missing
Speechnotes does not offer the ability to delete typos with a verbal command. So if you accidentally say something you don't want in your text, you will have to use your keyboard to make the correction. If you want full control over editing your text, then Dragon is worth a look as that platform allows you to make deletions as well as navigate through your text quickly and easily.
What Users Think About Speechnotes
Users find Speechnotes to be an effective solution, especially for a free app. The fact that you can start dictating without even making an account is appreciated by customers. With that in mind, there are several complaints about the software's ability to understand uncommon names.
Bottom Line
Voice recognition software can be faster and easier to use than typing with a keyboard. Not only can you dictate your thoughts in real-time, but you can also receive information and use your device's applications with voice commands.
Dragon is the most useful voice recognition software for business use. The platform boasts unrivaled accuracy while dictating, and it can be used to fully control your Windows 10 workstation. Get started with Dragon today.