Employee scheduling apps make it easier to build work schedules to share with your staff. The best include leave management features so that you know who is available. Some offer shift swapping and electronic updates, saving you from resending the schedule after each change. Many of these iOS and Android scheduling apps offer free plans.
Top 7 Best Employee Scheduling Apps for 2019
| Employee Scheduling App | Best For |
| --- | --- |
| | (Best Overall) Small businesses (<100 employees) wanting a fully-featured,14 days free trial scheduling software |
| | One location brick-and-mortar operations that want fixed pricing per location |
| | Companies needing timekeeping with HR / Payroll software integration |
| | Firms with larger teams that require both staff scheduling and resource management |
| | Food service businesses wanting seamless integrations to restaurant POS software |
| | Any business considering free employee communication and shift scheduling tools |
| | Professional and project-oriented firms like agencies and financial services |
How We Evaluated Each Employee Scheduling App
To ensure we provided a list of the best scheduling apps for small business we looked at more than just cost (although some of the best tools are free for smaller companies). We chose software that makes your scheduling easier with templates, online employee data, and leave management. Many offer add-ons like timekeeping or payroll integrations to streamline your entire workforce management process.
Based on what most small businesses need in an online scheduling app, we looked at:
Cost: Some apps are free; others range in price from $1 to $10 a month per employee.
Ease of Setup and use: These tools let often allow you to upload employees and use existing scheduling templates for various time frames, such as weekly or monthly,
Mobile: All are cloud-based so you and your employees can view schedules in real-time.
Communication: Most of these apps provide a way to message your employees.
Interfaces: Nearly all interface with human resource (HR) and payroll tools, and some offer more integrations.
Reporting: All provide reporting tools, including dashboards and data exports.
Time and attendance: Most employee scheduling software also interface with timekeeping systems; some include time and attendance tracking while others charge more for time management.
For scheduling employees, we recommend When I Work as the best. It's not only $2 per employee per month for small businesses that have 100 or fewer employees, but it comes with integrated software features. For example, time worked can be captured via the scheduling app. You can even use its job posting tools to help find new employees to fill out your schedule.
When I Work: Best Overall Employee Scheduling App for Small Business

When I Work provides a top-rated mobile scheduling app that allows you to build a schedule, distribute it to employees electronically, and get their feedback. Of course, you can print your schedule as well. But, what makes When I Work our top pick is that it offers so much more than intuitive scheduling—it offers timekeeping too—for any business with 100 or fewer employees.
When I Work Pricing
When I Work charges per employee—ranging in price from $2.00 per worker, per month. However, the 14 day Free trial plan is a great option for any business with fewer than 100 employees as it contains most of the same features minus customization options.
When I Work Pricing Tiers
Free Forever

Premium Plan

Premium Plan With Time Clock And Attendance

Price

Free

$1.50/employee, per month

$2.25/employee, per month

# of Employees

1-75

Unlimited

Unlimited

# of Locations

Unlimited

Unlimited

Unlimited

Scheduling

✔

✔

✔

Reports

Basic

Basic

Basic

Integrations

✔

✔

✔

Customizations

✔

✔

Last Updated on 05/09/2020
When I Work Features
Using When I Work's scheduling app, you can build your team's work schedule from your phone or desktop. You can view it by day, shift, or by looking at open shifts that need to be filled. With When I Work, you'll be able to see not only who's available, but—for jobs that require certain skills—you'll see who's qualified. Best of all, you can use pre-existing templates instead of creating a new schedule from scratch each week.
Ease of Setup & Use
Getting When I Work requires little more than a download to your phone. Once you import your employee information, they can download the app too—it works with both iOS and Android. Building your schedule is done using drag-and-drop tools. Simply drag each employee's name to an open shift.
Schedule Distribution
When you're ready to share the schedule, you can publish it with one button—making it visible to everyone on your roster. Employees will see the schedule and be able to communicate with you if they have concerns. When I Work also has a feature to allow shift swapping if you want to let your team manage their own work days and shifts.
Employee & Team Communication
What makes When I Work our top scheduling app recommendation is that it serves a variety of industries with its ability to communicate to teams, managers, and individuals. Remote workers can stay in contact through the WorkChat feature, sending photos or getting last-minute help. Field workers can receive job instructions and you can send employee reminders—like to wear team jerseys on game days.
Reporting & Interfaces
Most of your data will be visible on a dashboard. If you choose the timekeeping option, employees' time worked data can be exported. In addition, When I Work integrates with popular payroll software such as Gusto, Square, ADP, and Paychex, in addition to QuickBooks.
What When I Work Is Missing
When I Work lacks an easy way to generate custom reports or to set up user permissions. In addition, there are subtle differences between the iOS and Android apps, making it tricky to help employees who don't use the same app. It also lacks integration to common HR software, if, for instance, you want it to track paid time off (PTO) within your HR system.
What Users Think About When I Work
Many business users fell in love with the When I Work employee scheduling app when it was free for employee scheduling only. Now that it also includes time and attendance tracking and more (all for $2 per employee per month), it gets rated close to 5 out of 5 stars consistently. The only thing prior users might prefer is being able to schedule more than a week in advance. That option requires you to upgrade to a paid plan. Read our review of When I Work.
How to Sign Up for When I Work
You can sign up for When I Work for free by downloading the app and logging in with your Google ID or your email account. Consider starting with the 14 day Free trial to build team schedules and individual shifts. You can even set up leave options and allow shift swapping. Get your  When I Work app.
Homebase: Best Scheduling App for Brick & Mortar Locations

Homebase is best for brick-and-mortar type locations as it offers everything a restaurant or retail store would need, including labor costing. And, it's free for an unlimited number of employees if they all work at one location. You can manage your shift workers, allow them to shift swap, and if you use Homebase's (also free) timekeeping app, you can export time worked. Homebase provides solid reporting tools and it interfaces with popular online payroll software like Gusto.
Homebase Pricing
The Basic plan with Homebase is free for one location regardless of the number of employees you have. After that, it offers two pricing tiers—the Essential plan ($19.95 per month for each location) and the Plus plan ($49.95 per month). The only difference between the two is that the more expensive plan has advanced reporting and customization options.
Homebase Location-based Pricing Tiers
Basic

Essential

Plus

Price per Location

Free

$19.95/site, per month

$49.95/site, per month

Number of Employees

Unlimited

Unlimited

Unlimited

Number of Locations

1

Unlimited

Unlimited

Scheduling and Timekeeping

✔

✔

✔

Hiring

✔

✔

✔

Reports

Basic

Basic

Advanced

Integrations

✔

✔

✔

Customizations

✔

✔

Last Updated on 05/09/2020
Homebase Features
Homebase provides all the standard scheduling features you might need. Like When I Work, it has prebuilt employee schedule templates and you can copy schedules from week to week. As you create your work schedule, it will recommend workers based on their availability and planned time off. But unlike When I Work, it lets you build your schedule weeks in advance—even in the Basic (free) plan.
Ease of Setup & Use
With a drag-and-drop interface similar to When I Work, it's easy to set up your first schedule. You can do it via the mobile app. The web version is a bit easier, though, due to the larger screen space. Employees can download and use the free app to view their work schedule, request time off, and message their manager at any time.
Schedule Distribution
Once you build or duplicate your employee work schedule from a prior week, you can resize shifts as needed and share notes with managers. You share the schedule with employees electronically, and they have the option to integrate it into their existing Google calendar. That's great for your part-timers and those working a second job who need to keep track of multiple work, school, or volunteer schedules.
Employee & Team Communication
Managers can text employees directly from the Homebase app, eliminating the need to play phone tag. In addition, they can send emails or messages to groups. Plus, co-workers can contact one another. You'll get read receipts to know that your workers got your message. Users can also post pictures, which is helpful when an employee needs to show you something happening at the job site.
Reporting & Interfaces
Homebase lets you report on labor costs and scheduled hours. If you use the timekeeping function, Homebase provides additional reports showing hours worked and overtime, for example. What's cool about Homebase is that in addition to payroll services, it also integrates with point-of-sale systems and accounting software like QuickBooks.
What Homebase Is Missing
Customization features and advanced tools like early clock-in notification and time sheet approvals require that you upgrade to a paid plan. Also, phone and web-based support is available Monday through Friday only. On weekends, you have to send an email and wait.
What Users Think About Homebase
Users rate Homebase 4 out of 5 stars. They like that it is free and provides all the basic scheduling features, including shift swapping as well as employee and manager communications, timekeeping, hiring, and onboarding features. What they'd like to see improved is to be able to turn the notification feature off when adding employees and for the software app to not freeze up at times. Read our full review of Homebase.
How to Sign Up for Homebase
Signing up for Homebase is free and doesn't require a credit card. In fact, if you're using payroll software like Gusto, or POS software like Lightspeed, the interface to Homebase in an option directly from within your existing software. Build and share your work schedule for free with Homebase.
Deputy: Best App for Scheduling Workers Between Sites

Deputy has the ability to schedule workers across multiple locations to prevent double booking. That's great for multi-unit operators that share staff like drivers, housekeepers, or team leads. With Deputy, you can publish the schedule and let workers choose which shifts they want to work. That makes it great for service firms, nonprofits, home healthcare, and hotels too. Of course, you'll pay a wee bit more for these add on features than you would with Homebase or When I Work.
Deputy Pricing
Deputy starts at $2 per employee, per month for basic scheduling features in the Starter plan. For $3 per employee, per month, you get Premium features like timekeeping—plus reporting tools and software integrations. The Enterprise plan is priced by quote; that's the one you'd need if you want to customize your software.
Deputy Pricing Plans for Employee Scheduling & More
| | Scheduling | Premium | Enterprise |
| --- | --- | --- | --- |
| Price | $2.50/month, per employee | $4.50/month, per employee | Contact for details |
| Number of Employees | Unlimited | Unlimited | Unlimited |
| Number of Locations | Unlimited | Unlimited | Unlimited |
| Scheduling | ✔ | ✔ | ✔ |
| Time & Attendance | N/A | ✔ | ✔ |
| Reports | N/A | Basic | Advanced |
| Integrations | N/A | ✔ | ✔ |
| Customizations | N/A | N/A | ✔ |
Deputy Features
For the additional cost, Deputy provides all the standard scheduling tools and adds features like predicting how the weather might impact your business. You can input pay rates to get a heads-up on your staffing costs and you can view much of this data on-screen at the time you're building your schedule.
Ease of Setup & Use
Deputy, like the other scheduling apps, also uses a drag-and-drop tool to build your schedule. You can save each schedule as a template to use over and over. And, you can add shifts on the fly without having to create a new schedule. Plus, you can copy and paste shifts if you have employees who work the same schedule multiple days in a row.
Schedule Distribution
Employees can view published schedules and shifts from the mobile app. In addition, you can publish individual shifts separately without having to confirm your entire schedule at once. That helps you get it to some employees sooner. On the schedule itself, you'll be able to see which shifts you're still working on and which are already published.
Employee & Team Communication
Deputy provides a Facebook-like team collaboration space referred to as a News Feed. You can create posts to message your team as well as request read confirmations and specify which individuals or teams you want to communicate with. Comments can be added to existing posts, and all this data is visible to you and to your team members on a mobile phone.
Reporting & Interfaces
Deputy provides a reporting tab and tools you can use to build your own reports, such as a listing of employees or a time-off report. It also integrates with popular payroll and accounting software if you upgrade to the Premium tier, which includes timekeeping.
What Deputy Is Missing
Relative to the other software above, Deputy doesn't provide a free version of their employee scheduling app. In addition, it doesn't include some of the cool adds-ons for HR, like free job descriptions and free job postings—tools that Homebase offer.
What Users Think About Deputy
Users rate Deputy in the middle between When I Work and Homebase, at about 4.5 out of 5 stars. What they like is how much time it saves them scheduling and communicating with employees. What they don't love is the inability to configure notifications and displays exactly the way they want.
How to Sign Up for Deputy
You can sign up for Deputy with your Facebook or Google account, or provide your email address. However, since it's a paid service, your best bet is to start a free trial to see how it works for you. If you decide to subscribe, you'll get to keep any schedules you've set up. Get your 30-day free trial with no credit card required.
Findmyshift: Best Scheduling App for Larger Teams

Once you grow past one location or 75 employees, Findmyshift becomes a great option because it's priced by team. It contains the same drag-and-drop scheduling features as When I Work or Homebase, but you can have an unlimited number of employees (as long as they're all on the same team schedule). It also provides shift reminders, which are helpful when you have a larger team and don't want to send one-off text messages or make time-consuming reminder phone calls.
Findmyshift Pricing
Findmyshift is priced at a flat rate of $35 per team for an unlimited number of users. For larger teams, it's a great deal as compared to scheduling software that charges per employee. In fact, if your business is a nonprofit, it costs even less—only $26.25 per team. They also offer a free plan for businesses with five or fewer employees.
Findmyshift Features
Even in the free plan, you'll get drag-and-drop scheduling, SMS notifications, and shift reminders. You'll be able to plan your schedule a week in advance and look back at your prior schedule one week. However, it's the paid plans that deliver cool features—including templates, customization, and a time clock.
Ease of Setup & Use
All you need to do to set up Findmyshift is to create your first schedule and upload your staff. It allows you to start and end your work week on the day you choose. The app itself is intuitive and you set up your schedules by team—with one person (typically the manager) doing the scheduling for that team.
Schedule Distribution
You can configure Findmyshift to allow automatic publishing of your schedule or you can turn that feature off so that the schedule isn't shared until you decide to publish it. With Findmyshift, you can send the schedule to your employees, but it's better if you have them log on through the app. That ensures they see the most updated shifts. In addition, employees can request schedule changes through the app. They can also view upload their schedule to any calendar software that supports iCal.
Employee & Team Communication
You can send employees text messages and emails. However, before you can send push notifications and reminders, employees have to configure their phone to allow push notifications. One fun add-on that Findmyshift offers is an Alexa and Google assistant integration, allowing employees to ask questions like "When is my next shift?"
Reporting & Interfaces
You can report on any data that's available in Findmyshift, including labor costs if you input employee pay rates. In fact, your reporting data is displayed visually using charts and graphs. Findmyshift integrates with HR, payroll, project management, accounting software, and Google. Further, it offers open API to let you sync your schedule and time worked data to any business software you may be using.
What Findmyshift Is Missing
Findmyshift doesn't have some of the employee collaboration features of the other scheduling software above. In addition, it's a United Kingdom-based tool, and may have to be configured for U.S. labor law compliance, such as your state's break or overtime rules.
What Users Think About Findmyshift
Overall, on third-party software review sites, Findmyshift receives great ratings for its scheduling software. Some find the app a bit limited. Also, one user indicated they would like to be able to add more notes to shift entries. We don't yet have our own review of Findmyshift.
How to Sign Up for Findmyshift
To sign up for Findmyshift, go to their website, create a schedule, upload your staff information, and save your account. That begins your free 30-day trial. Of course, if you have five or fewer employees, your account remains free. Create your schedule free with a 30-day trial.
7shifts: Best Employee Scheduling App for Restaurants Everywhere


7shifts was designed specifically to support the unique needs of food service and restaurant worker scheduling globally. It provides shift scheduling and swapping, a communication app, and manager notifications—similar to When I Work and Homebase. Best of all, it interfaces with popular restaurant point-of-sale (POS) and ordering systems so that you can sync employee data across all your restaurant's software platforms.
7shifts Pricing
7shifts has paid plans that cost between $17.99 and $69.99 per location, per month. But, if you have a small restaurant with fewer than 10 employees, it's completely free. Of course, the paid plans offer more than scheduling. However, if scheduling is all you need for your small restaurant, the free plan is a great option.
7shifts Scheduling Options
| | Comp | Appetizer | Entree |
| --- | --- | --- | --- |
| Price per Location | $0.00 | $17.99/month | $39.99/month |
| Locations | 1 | Multiple | Multiple |
| # Employees | 10 | 20 | Unlimited |
| Reporting | ✔ | ✔ | Advanced |
| POS Integration | | ✔ | ✔ |
| SMS Notifications | | ✔ | ✔ |
| Templates | | | ✔ |
7shifts Features
7shifts provides a myriad of features for scheduling, including time off requests, staff notifications, staff availability, and basic reporting. It even has a simple time clock in the free version. Once you upgrade, you'll get POS integrations as well as text notifications, shift feedback, schedule templates, budgeting tools, time card audits, staff reminders, and alerts about breaks or overtime.
Ease of Setup & Use
7shifts is cloud-based like the other employee scheduling apps we've covered above. You sign up online by starting a 14-day free trial. You provide your restaurant details using a fill-in-the-blank format—including letting it know which POS software you use. Then you can add employees and schedules in just a few minutes. Once you provide 7shifts your phone number, they'll send you a link to download the app. It's all very intuitive.
Schedule Distribution
Once you build the schedule, you can publish it and invite employees to download the app. Or you can publish it without notifying anyone, for instance, if you want to get a supervisor's approval first. Employees can copy a URL to sync their schedule through iCal or Google Calendar. You can also save your schedule as a template, or print it to post on the wall.
Employee & Team Communication
In addition to work schedules, you can communicate scheduled events, like when you cater a wedding or host training before a shift. You can also send announcements, such as the day's special, or messages to individual employees or to groups, like "supervisors only."
Reporting & Interfaces
7shifts has predefined integrations with over 30 POS software tools, including Square, TouchBistro, and Lightspeed. It's likely the POS you use is already available. Reports like "Who's working?" are displayed dynamically on a dashboard. 7shifts also now interfaces with ADP Run for employee payroll processing.
What 7shifts Is Missing
7shifts is designed for the restaurant industry specifically, so it's not going to work well for scheduling offsite employees like service workers or home healthcare teams. Its reporting features are limited and it doesn't integrate to more affordable small business payroll software like Gusto.
What Users Think About 7shifts
Users give 7shifts 5 out of 5-star ratings on most review sites. What they like is the easy-to-use interface. The only complaints are rare glitches or notification delays, common of most apps that rely on internet data.
Sling: Best Scheduling App for Workforce Management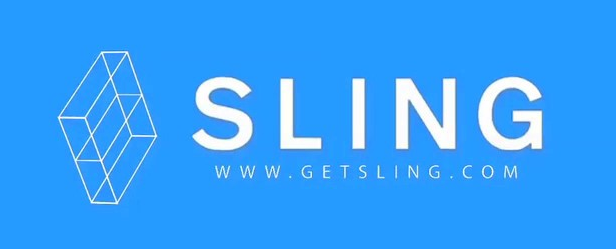 Sling offers features that help you schedule employees in a way that manages your costs, prevents double-booking high-demand workers, and notifies you of schedule conflicts so that you can manage your workforce. It supports cost-conscious firms across multiple industries, from call centers to health services, educational facilities, and nonprofits. In addition to schedules, it helps you plan employee time and tasks.
Sling Pricing
Sling's pricing ranges from free to $4 per user, per month. The free plan is pretty stout, with no limitations on the number of employees or the number of users. In fact, the higher-priced plans simply offer advanced features like shift scheduling templates and time clocks. If you don't need time tracking, the Free plan would work fine.
Sling's Free & Paid Pricing Tiers
| | Free | Premium | Business |
| --- | --- | --- | --- |
| Price | $0.00 | $2/month per user | $4/month per user |
| Scheduling | ✔ | ✔ | ✔ |
| Communication | ✔ | ✔ | ✔ |
| Time & Attendance Tracking | | ✔ | ✔ |
| PTO Tracking, Reports & More | | | ✔ |
Sling Features
Sling's scheduling features include shift scheduling, time off requests, private and group messaging, and task management. You can offer shifts to your workers and manage long-term scheduling as well. To get the job costing features, you'll need to input each worker's pay rate.
Ease of Setup & Use
Getting started with Sling is as easy as providing the name of your business and setting up user roles. You then assign each user to a role, and you can build shifts with multiple employees at a time. In fact, the "repeating shifts" option replicates your shifts quickly, making it easy to build your first schedule.
Schedule Distribution
Schedules can be printed, published by shift, and saved to a template to make future scheduling even faster. What's nice is that you can mark all unassigned shifts as available to let workers opt in on their own once you publish the schedule.
Employee & Team Communication
In addition to messages and publishing your schedule, you can create pages within a news feed that are limited to certain workers or accessible to everyone. On each page, you can add files, pictures, or videos. That allows you to provide workers with the documentation they need. You can also set up tasks for yourself or employees, so that everyone is crystal clear on what they need to do each day.
Reporting & Interfaces
Reports and statistics are available on a dynamic reporting dashboard. Additional reporting options are available with an upgrade to the Business plan. Sling offers an API, but no prebuilt software integrations.
What Sling Is Missing
Sling lacks payroll, accounting, and POS software integration, making it difficult to move your time tracking data (if you opt for a paid plan) between systems. Also, you have to subscribe to a paid plan for the more robust reporting options.
What Users Think About Sling
Users rate Sling about the same as Deputy, about 4.5 out of 5 stars. They love the mobile app, but sometimes find that the views get complex when multiple individuals are assigned to the same shift. And, they would like more customizable options for printing schedules. We don't yet have our own review of Sling employee scheduling software, but we'll add one soon.
Float: Best Employee Scheduling App for Project Teams

Float provides scheduling software that's best for managing projects, such as in a design firm, financial services provider, or manufacturing environment. It allows you to assign specific tasks with detailed notes. Further, Float provides details within the schedule and project view that let you see at a glance who's working on what. You can also add clients and track whether projects are billable or non-billable, even setting a budget for each project.
Float Pricing
Float has flat-rate pricing of $5 per employee, per month on the schedule and offers volume discounts too. It allows unlimited projects and unlimited guests so that your clients or consultants can view your schedule at no extra charge. If you pay in advance, you can save 15% annually. In addition, Float offers a 30-day free trial.
Float Features
Float provides an amazing feature set to support projects and teams. Like all the other employee scheduling apps, it uses drag-and-drop scheduling tools and also allows you to import and export data, run reports, create project budgets, collaborate with team members across projects, and track time off.
Ease of Setup & Use
The setup process with Float is easy once you create your account. You can add existing team members to the schedule or add new team members on the fly. Then it's up to you whether (or how) you want your team members to view the schedule, with modes like "read only" or "editing access."
Schedule Distribution
As you set up each worker in the system, including independent contractors, you can determine what kind of access they'll have. They can view the schedule in read-only mode, or you can give users, such as project leads or consultants, rights to edit the schedule. The schedule can be viewed on the Float app, printed, or emailed. It also syncs with iCal and Google Calendar.
Employee & Team Communication
Float provides real-time collaboration. It integrates with Slack for team messaging and offers single sign-on (SSO) so that it appears seamless to users. As schedules change and tasks are completed, you'll get live updates through the system.
Reporting & Interfaces
Float offers interfaces to project management software and over 1,000 other apps and services. Or, you can add your own custom integrations through Zapier and API. It provides numerous standard reports such as time off, billable time, and resource utilization—using charts and graphs for data visualization.
What Float Is Missing
Float doesn't include a time and attendance feature or time clock option for managing hourly staff, and it doesn't offer a free forever plan like many of the other employee scheduling apps do. It's also not the best choice for shift scheduling. However, for project teams and resource planning, it is an excellent employee scheduling option.
What Users Think About Float
Float earns stellar reviews on third-party review sites, and perhaps should have been on our radar sooner. Users love how easy it is to use. However, some find it slow while others wish it had more customization options.
How to Sign Up for Float
The best way to get started with Float is to sign up for a free 30-day trial and input a project or two to see how it works for your firm. You'll find the drag-and-drop interface intuitive and the reporting options top notch. Get your free trial.
Alternatives to the Best Employee Scheduling Apps
Employee scheduling can serve many purposes, such as shift scheduling, project scheduling, or appointment scheduling. The options above are best for small business in multiple industries scheduling their workforce, but they're not the only options available.
Alternative Employee Scheduling Apps
| Alternative | Best For |
| --- | --- |
| | Businesses scheduling workers across multiple geographic locations |
| | Companies needing automated scheduling with a time clock |
| | Hotel and hospitality businesses managing labor and schedule assignments |
| | Security firms, event management, or healthcare services that assign workers based on job proximity |
| | Design, engineering, and research firms that want to maximize resource utilization |
| | Employers wanting to provide their scheduled employees with benefits |
| | Businesses needing all-in-one HR software to support their growing team |
| | Firms that require customized forms and documents along with attendance tracking |
| | Solopreneurs like handyman, plumbers, solar installers, and landscapers; includes payment processing |
| | Firms needing custom views and workflow options (Canadian) |
| | Enterprise business with complex and custom scheduling needs |
| | Businesses that manage both shift and job scheduling |
Bottom Line
Many small businesses looking for scheduling software are simply trying to find a way to eliminate spreadsheets while making scheduling and employee communications easier. The best employee scheduling software does that, while many of these scheduling apps add other helpful tools for small businesses such as time and attendance tracking, employee collaboration tools, payroll integrations, and leave management.
In fact, When I Work is a top-rated employee scheduling software that gives you employee messaging, time and attendance tracking, and even a job posting app to help you find new team members through online job boards. Sign up for your free 14-day trial today.