Errors and omissions insurance is specialized liability insurance covering allegations that professional services were not rendered correctly or to contract terms. Claims may include the costs to complete contracts, redo work, or other damages resulting in loss. After reviewing over 25 of the top small business insurance providers, we've narrowed it down to our six best.
Best Errors and Omissions Insurance Providers 2019
| E & O Insurance Provider | Best For |
| --- | --- |
| | (Best Overall) Various sized companies from many different industries. |
| | Companies serving the legal profession including attorneys and paralegals. |
| | Service providers in the health and beauty industry. |
| | Financial services representatives and insurance agents. |
| | Real estate professionals and anyone working on real estate transactions. |
| | Artisan contractors and home services providers working on clients' property. |
What Errors and Omissions Insurance Is
Errors and omissions insurance is often called professional liability insurance (or malpractice insurance in the medical industry). Service providers and professionals can be sued if a client feels their work failed to meet agreed upon standards. With an E & O policy, the insurance company pays for the legal defense of claims regarding negligence, improper advice, mistakes in the final work, or omissions of pertinent details.
An E & O policy usually covers what are called tort-based claims, specifically unintentional incidents where the accused party did not do anything intentionally wrong, if anything wrong at all. Coverage is based on the professional liability risks incurred by specific jobs, so policies are not one-size-fits-all. The best errors and omissions policies are customized for industries because doctors have a different set of risks than architects or plumbers.
Errors and omissions insurance covers various unintentional acts including:
Misrepresentation: Inadvertently misleading a customer to believe that one set of deliverables is expected or not fully representing risks in the transaction. For example, a financial adviser doesn't show the negative history of an investment.
Giving Incorrect Advice: Making statements that are factually incorrect or lead to harmful circumstances for clients. For example, a dog trainer suggests allowing an aggressive dog off-leash at the dog park to socialize it, leading to an attack.
Violation of Good Faith: Failing to communicate full and factual information in the course of a transaction such as a general contractor insisting work can be done by a certain date despite being overbooked, falling behind, and forcing clients to rent longer.
Copyright Infringement: Adds protection to general liability for gaps in coverage where written material, logos, trademarks or software code, violate copyright and trademark laws such as your computer repair shop using a logo that resembled the Geek Squad.
Defamation: Extends coverage from general liability policies for accusations of written (libel) and spoken (slander) defamation. An example is telling a client a competitor is a crook.
E & O insurance protects small business owners in these claims by covering the costs of defense and litigation along with any settlements or judgments. Clients can make a meritless claim out of frustration. Even in these cases, business owners must spend the money to defend themselves or transfer the risk to professional liability insurance.
Errors and Omissions Claim Example
On May 15, 2018, a Florida International University pedestrian bridge designed to allow students to safely cross over the freeway collapsed shortly after being opened for public use. The collapse of the 174-foot-long bridge killed six people, injured dozens more, and crushed numerous vehicles resulting in millions of dollars in claims.
The National Transportation Safety Board (NTSB) investigation into the engineering and construction of the bridge found that the bridge's design failed to meet weight demands for the size of the structure. The engineers, architects, construction company, and inspectors were all considered part of the lawsuit investigation. These parties' E & O insurance most likely covered their defense. If they didn't have an E & O policy, then each would have had to pay for their defense out of pocket, an expense that could cripple their business.
What E & O Insurance Does Not Cover
While errors and omissions insurance covers accidental negligence, intentional acts of omission, negligence, or fraud are excluded. An intentional breach of contract is not covered by an errors and omissions policy. Knowingly doing something wrong disqualifies claims as does internal litigation from co-workers. Policies are usually written on a claims-made basis meaning they have coverage for acts before the insurance policy purchase.
Who Errors and Omissions Insurance Is For
All service providers who work with other businesses or consumers should have an errors and omissions insurance policy. While doctors, lawyers, engineers, and financial advisers wouldn't think about running their business without E & O insurance, many other service providers don't consider the value of protecting professional liability risks.
Common industries that need errors and omissions insurance include:
Accountants
Architects
IT businesses
Educators
Web designers
Notary publics
Doctors (malpractice insurance)
Lawyers
It is important to note that professionals working for a company should still consider the benefits of having their own errors and omissions insurance policy. There may be times where a client makes a claim against the individual that isn't covered by the company's master policy. This is especially important for professionals who have their own licensing and professional designations who don't want to risk their career over a claim made against them.
Errors and Omissions Insurance Costs
Errors and omissions insurance costs are contingent on the industry you work in, the number of employees you have, and overall revenues. Regional rates and carrier variations also apply to E & O insurance costs. Most professionals should expect to pay anywhere from $400 to $2,000 annually for their professional liability insurance.
Typical Errors and Omissions Insurance Cost Examples
| Service Provider Type | Annual Cost |
| --- | --- |
| Tax Prep | $650 |
| Accounting | $500 |
| Real estate agents | $2,000 |
| Attorney | $2,000 |
| Family Doctor | $8,000 |
| Personal Trainer | $420 |
| Tutor | $540 |
| HVAC Tech | $750 |
Note: Costs estimates are based on a $1 million policy limits for errors and omissions for a sole practitioner or independent contractor with less than $300,000 in annual revenues.
How We Evaluated Errors and Omissions Insurance Providers
In order to rank the best errors and omissions insurance providers, we looked at various factors including financial strength, customer satisfaction, and convenience of multiple business policies. In addition to these factors, we considered each insurance provider's comfort level, thus competitive pricing standards, to insure specific industries.
The criteria used to evaluate the best errors and omissions insurance companies include:
Financial Strength: Represents the ability to underwrite risks properly, manage assets, and prepare for catastrophic claim periods giving business owners confidence that claims will be paid quickly.
Underwriting Process: Keeps applications and the underwriting process simple and easy-to-understand so business owners provide the right information so insurance providers properly price the risk.
Other Insurance Policies: Obtaining all small business insurance with one carrier helps eliminate gaps in coverage and is convenient for policy management with bundled policies such as business owner's policies (BOPs).
Discount Opportunities: Offering other policies to bundle and potentially obtain multiple-policy discounts benefits business owners.
Customer Reviews: Consistently keeping customers happy is a tough task in the insurance industry where the product is helping people overcome major losses.
After reviewing many of the small and large errors and omissions insurance carriers, CNA stands out as the overall best for small business owners. It has the right mix of strength, service, and overall policy inclusions small business owners need in their errors and omissions coverage.
CNA: Best Overall Errors and Omissions Insurance


CNA gets the nod for the best overall errors and omissions insurance provider because of its financial strength and extensive appetite for service providers and small businesses. Although CNA is a large international insurance carrier, it maintains local branch staff that provides personal service to small business owners.
CNA Financial Strength
CNA mixes risk management with sound long-term investment practices to grow assets, putting it in a position of strength when writing major risk. Utilizing its Risk Control Specialists, CNA is able to help businesses prevent claims; thus reducing bigger payouts resulting from catastrophic loss.
CNA Credit Ratings
*NR = Not Rated
CNA Unique Benefits
CNA is unique in that it doesn't just underwrite risk, bill the policy, and move on. CNA leads the insurance industry in risk management and was the first to be awarded the UL Recognized Risk Engineer professional designation. These specialists work directly with small business owners to implement strategies that reduce claims' risk.
CNA Other Insurance Policies
CNA is a full service insurance carrier with both personal and commercial lines of insurance. Small business owners benefit from the strength of a major insurance carrier that functions like a small community agency. CNA offers general liability, workers' compensation, employment practices liability insurance (EPLI), and key man insurance as well as numbers specialized policies.
What CNA Is Missing
CNA's underwriting process for professional liability can be a little longer than other online carriers. It has a hands-on approach, which means a CNA representative will talk to the business owner and maybe even visit the site, depending on the risk being evaluated. While this may not be the norm in today's fast-paced online world, these steps help CNA make sure proper quotes and rates are applied.
CNA Customer Reviews
CNA has too small of a pool of online customer reviews to make a fair assessment of the company. Most people go online to write reviews when upset, and CNA's reviews reflect problems with claims or claim denial. CNA works with major corporations around the world with tens of thousands of claims processed monthly for both business and consumer clients meaning it is trusted by the biggest and is capable of helping small business owners with their experience.
The Hartford: Best Errors and Omissions Insurance for Legal Industry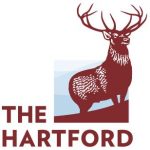 The Hartford is a small business and personal lines insurance leader that looks at how it covers a specific type of risk to make sure policyholders don't inadvertently have a gap in coverage. The Hartford does this by including no-cost coverage options that are normally add-on riders for other carriers. For law firms, The Hartford has created two types of errors and omissions policies: one for small firms and one for large.
The Hartford Financial Strength
The Hartford knows what industries it can underwrite risk for, cover claims appropriately, and do so while maintaining a growing asset base. This way of doing business is reflected in the consistent credit ratings from all four insurance credit companies. The Hartford consistently receives top financial credit scores from insurance credit reporting agencies.
The Hartford Credit Ratings
The Hartford Unique Benefits
The Hartford uses real attorneys who have experience in their respective legal niche and grooms them to serve clients with legal errors and omissions insurance. This unique perspective from underwriting and claims adjusters puts policy needs and claims through a practical industry lens. Attorneys and law firms get to work with a person who speaks their language when it comes to legal issues.
The Hartford Other Insurance Policies
The Hartford has the entire spectrum of insurance products for consumers and small business owners. AARP members get discounts for auto and home insurance bundling while business owners can get all lines of commercial insurance including general liability, business owner's policies, business property, and business interruption insurance.
What The Hartford Is Missing
The Hartford has a great online portal for small business owners to get quotes quickly and easily. However, this portal takes the application and follows up with law firms seeking errors and omissions insurance. The online application collects pertinent data that is then confirmed with a phone interview to appropriately underwrite the policy.
The Hartford Customer Reviews
The Hartford's online reviews are a mix of good and bad, mainly from consumers on personal lines of auto or home insurance. AARP members give The Hartford positive reviews for the discounts provided and J.D. Power and Associates ranked The Hartford No. 2 in overall customer satisfaction in 2019.
Hiscox: Best Errors and Omissions Insurance for Health and Beauty Businesses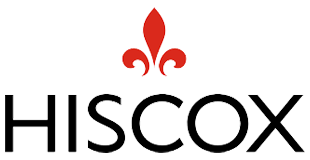 Hiscox offers business insurance with competitively-priced policies designed for small- to mid-sized businesses. Hiscox is considered a specialist insurance carrier, taking extra care to address the needs of independent contractors and micro-businesses. Hiscox is the best choice for errors and omissions insurance for service providers who work on the human body such as beauticians, physical trainers, and massage therapists.
Hiscox Financial Strength
Hiscox focuses on specific niche markets and pricing insurance policies that meet appropriate risk criteria for claims-paying ability. As a result, Hiscox has quickly elevated itself among the insurance credit rating companies to handle large claims across catastrophic scenarios. Hiscox doesn't try to compete with other insurance giants which has allowed it to grow within its niche market prudently.
Hiscox Credit Ratings
NR* = No rating available
Hiscox Unique Benefits
Hiscox's unique benefit is its online platform that's designed to expedite the insurance application and binding process for businesses. Its primary focus is on offering a small business insurance product at prices most small business service providers can afford. Hiscox is also able to expand coverage as needed, making it a good choice for service providers such as nail or hair salons where a main business may house many independent contractors requiring insurance.
Hiscox Other Insurance Policies
Hiscox doesn't offer personal lines of insurance as part of its mission to best serve small business owners. Hiscox offers all small business insurance policies including general liability, umbrella, and business property insurance. Hiscox is able to offer insurance for bigger companies but remains a price-leader with small businesses.
What Hiscox Is Missing
While Hiscox has a pretty wide appetite for business, coverage for specific industry risk is limited with errors and omissions coverage for artisan contractors. Independent contractors that work on homes can get general liability but won't be able to obtain errors and omissions through Hiscox and get redirected to a partner carrier who covers it.
Hiscox Customer Reviews
Hiscox's online reviews are more positive compared to other insurance carriers. This could be attributed to the exclusive small business product line that eliminates many consumer complaints other carriers receive about car insurance claims. Hiscox' small business owners report smooth claims processing for business losses.
Travelers Group: Best Errors and Omissions Insurance for Financial Services Representatives


Travelers Group has policies for micro-businesses to publicly traded company, demonstrating its ability to protect against risk. Travelers Group's has errors and omissions policies that tailor to the independent financial adviser wanting to protect himself beyond the firm's policy or the entire financial services firm.
Travelers Group Financial Strength
Travelers Group consistently ranks among the top insurance carriers receiving high marks from the insurance credit rating companies. Travelers Group manages assets well and is one of the few companies that takes on coverage in areas frequently hit by catastrophic claims. Yet, it maintains the financial solvency to take big hits and still handle the thousands of others that come through.
Travelers Group Credit Ratings
Travelers Group Unique Benefits
Travelers Group's has vast experience working with both public and private companies around the world. This experience makes it uniquely positioned to understand the litigious claims against companies fiduciary responsibility. Travelers Group gives business owners flexibility, customizing policy additions for reasonable prices as needed.
Travelers Group Other Insurance Policies
Travelers Group provides personal insurance lines along with all regular and specialty business lines of insurance. Whether a person needs life insurance or a business needs mergers and acquisitions insurance, Travelers Group has quality options. Most small business owners can get general liability and workers' compensation from Travelers Group.
What Travelers Group Is Missing
Travelers Group does not offer small business insurance in all 50 states, limiting the ability for some business owners to get the coverage desired through this popular carrier. It has licensed representative in 42 states where it offers all categories of personal and commercial insurance. Small business owners check the Travelers Group website to confirm availability.
Travelers Group Customer Reviews
Travelers Group gets fewer complaints than the industry competitors, suggesting that Travelers Group delivers on helping clients mitigate risk and navigate the claims process effectively. J.D. Power and Associates gives it an Excellent rating for client satisfaction. Ultimately, those who get insured with Travelers Group usually stay with the company for extended periods of time.
AIG: Best Errors and Omissions Insurance for Real Estate Professionals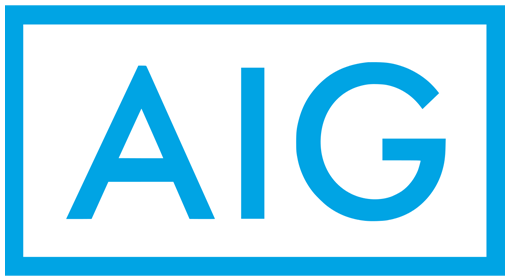 AIG is the world's largest insurance carrier providing small business risk solutions for companies of all sizes. AIG maintains professional industry teams dedicated to specific industry risks and customizing policies to meet those needs. It excels at insuring real estate professionals, investors, and companies serving these groups.
AIG Financial Strength
AIG is nationally recognized for its size and strength as an insurance carrier. AIG consistently receives excellent credit ratings from insurance credit companies for its conservative financial approach. By appropriately underwriting risk, the claims process is expedited with no guesswork to total loss issues.
AIG Credit Ratings
AIG Unique Benefits
AIG offers policyholders with errors and omissions policies a unique claims portal that guides them through every step of the business claims process. Small business owners can feel left in the dark about where the claim is and how adjusters are determining loss. This portal provides valuable information about submitted documents, questions, and payments.
AIG Other Insurance Policies
AIG offers all lines of commercial insurance for small-to-large businesses around the country. It works with independent contractors to publicly traded companies, offering standard policies such as general liability and workers' compensation to highly specialized policies such as cyber liability insurance to cover businesses against breaches and website ransomware.
What AIG Is Missing
AIG does not offer errors and omissions insurance for lawyers and law firms, debt collectors, and third-party product designers. Exclusions such as these can seem odd for such a large carrier, but AIG knows what business it can write profitably. These E & O excluded industries can still obtain other lines of insurance such as general liability insurance, workers' compensation, and business property insurance.
AIG Customer Reviews
AIG has a mixed reviews online when it comes to customer satisfaction. Consumers either love the extra features AIG policies offer, or they hate them. Complaints generally have to do with policy cancellation issues on life insurance and retirement benefits. With such a large insurance carrier, it isn't a surprise to see both positive and negative online reviews.
CoverWallet: Best Errors and Omissions Insurance for Home Service Providers


CoverWallet has become an industry trendsetter by taking online brokerage services to a new, award-winning level. CoverWallet's proprietary technology walks clients through the application process shopping prices among the best carriers. CoverWallet's carriers best serve home service providers including house cleaners, plumbers, solar installation companies, and general contractors.
CoverWallet Financial Strength
Because CoverWallet is an online broker, it doesn't receive credit ratings from the insurance credit rating companies. Ratings are reserved for the financial strength of the actual insurance carriers, of which CoverWallet works with top-rated carriers such as AIG and AmTrust. It is always wise to check the credit rating of an insurance company you are unfamiliar with.
CoverWallet Unique Benefits
CoverWallet's customers repeatedly give it kudos for its online platform that takes the guesswork out of completing an insurance application. Unique questions and proprietary algorithms help CoverWallet place the right policy based on price or insurance needs. CoverWallet works hard to maintain an online platform that is small-business friendly, with speedy quotes and online chat availability.
CoverWallet Other Insurance Policies
As a broker, CoverWallet is able to quote policies from top insurance carriers, giving it access to all lines of insurance for hundreds of industries. Business owners can bundle small business insurance for general liability, property, and business interruption with one carrier or mix and match policies to take advantage of pricing or coverage benefits.
What CoverWallet Is Missing
Because CoverWallet is a broker, some servicing issues and claims can only be handled directly with the insurance carrier. Spend some time learning about the servicing expectations and claims process for any small business insurance policy to avoid misunderstandings when you have a loss.
CoverWallet Customer Reviews
Even though CoverWallet is a younger company, it has more than the average number of reviews, most of which are positive. CoverWallet receives high reviews by its customers that appreciate the simplicity of getting small business insurance quickly and accurately. CoverWallet also gets noted in customer reviews for the pleasantness and insights of phone and chat representatives.
Bottom Line
Getting covered for claims stating you didn't perform your job duties correctly extends to more industries than just doctors and lawyers. Anyone who provides a service to a consumer or another business needs to consider getting errors and omissions insurance. E & O claims usually are more expensive than many general liability claims and most business owners can't afford the legal costs to defend themselves.
Finding the right errors and omissions insurance provider means you get coverage that protects your unique industry needs at the right price. The Hartford provides excellent professional liability insurance for most Main Street small businesses. Visit The Hartford for an errors and omissions insurance policy quote today.